Peanutbutter-Apple cups with caramelized pumpkin seeds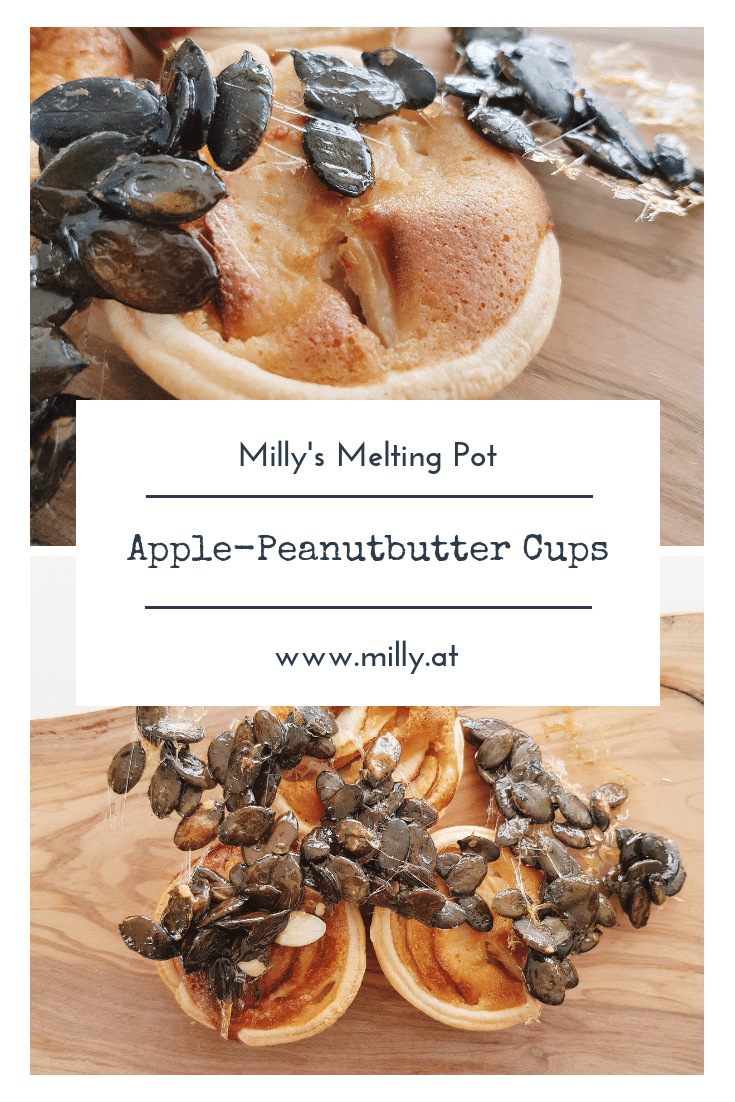 Halloween is just around the corner and I absolutely wanted to post a recipe for it! I love Pinterest and all it's ideas, however this time I let myself be inspired by my mum's traditional apple tart as well as from a recipe I read recently: a snack supposed to help you avoid binge eating! I always forget how much I love peanut butter. I rarely bought it, as it often has too much sugar added. And the version without sugar wasn't so great either (except for savoury dishes). Now I found a brand of crunchy peanut butter that I really like: it has a little bit of sugar but just enough to underline the salty taste!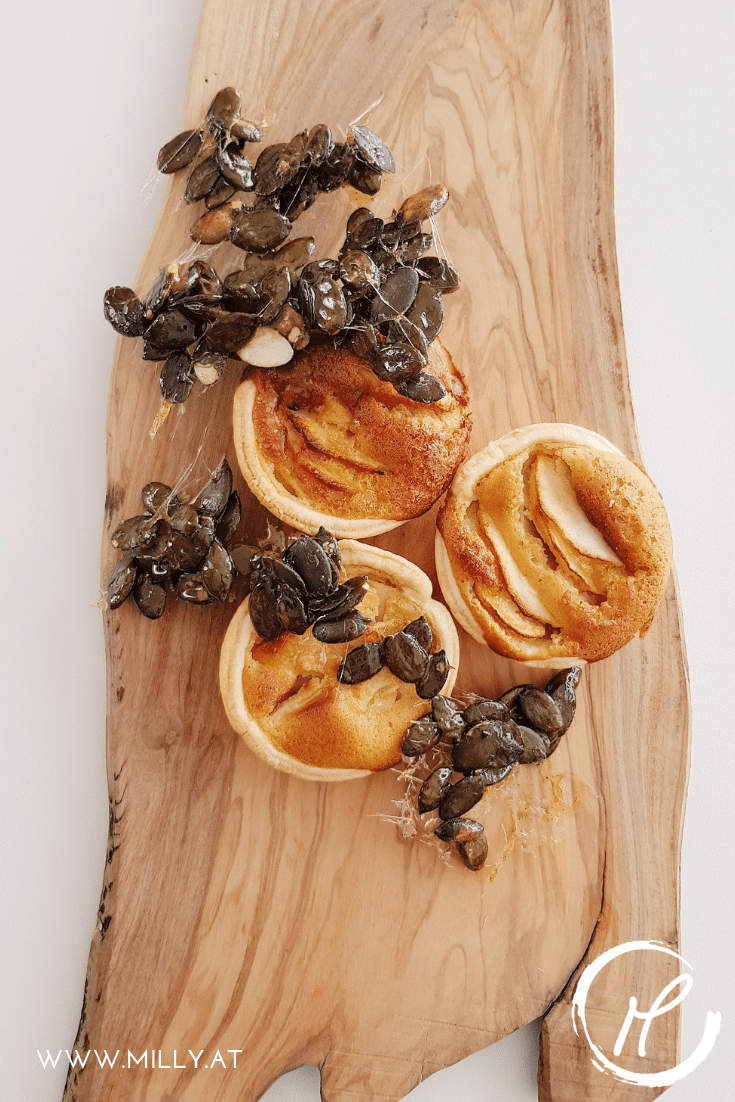 First mix the peanut butter, cream, eggs and sugar, so the sugar has a little time to dissolve. Peel the apples and cut into pieces: they can be cubes, slices or you can even try to make one of those pretty apple roses. Then roll out the dough and cut out circles: for this I used large water glasses with a roughly 10cm diameter. I also used a ready made dough, because the one I can buy here is really good! But if you want to make your own, just mix the ingredients listed below together, cover with aluminium foil or cellophane and let it rest for a few hours.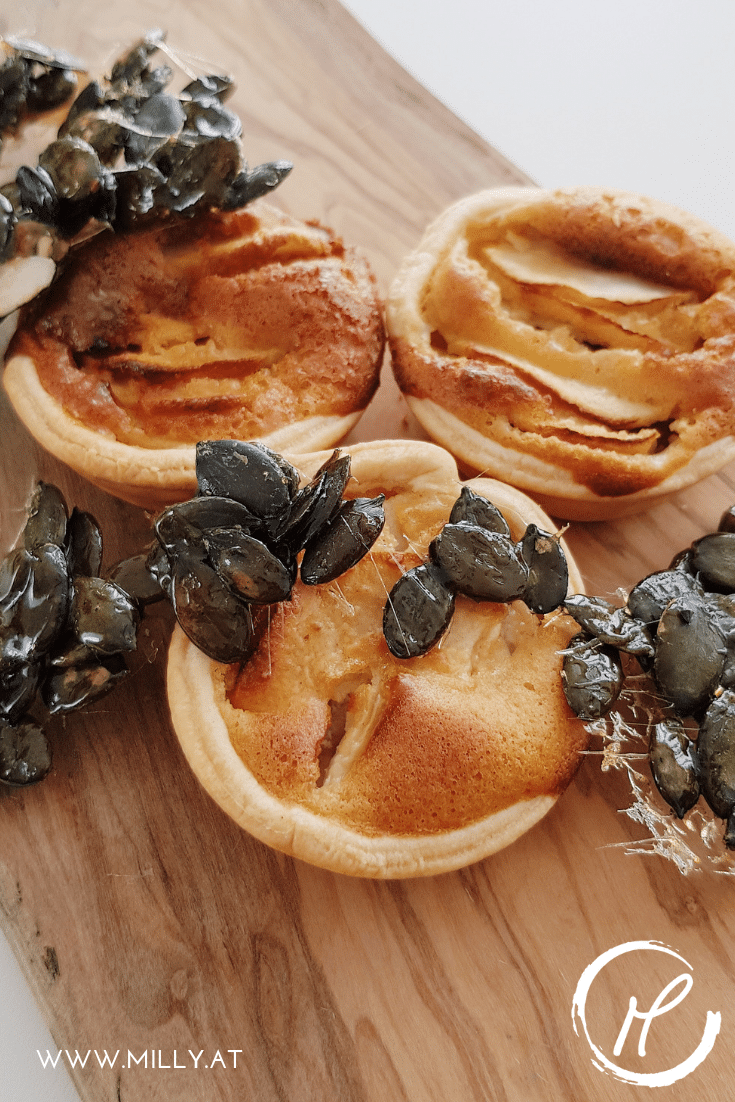 Put the dough circles individually into your muffin tray, fill it with apples and pour the peanutbutter-cream-egg mix onto it. Bake at 180°C until golden brown for about 30 minutes (time will vary depending on the oven!) Et voilà 🙂 Salty-sweet and nutty cups!
Share if you enjoyed the recipe! For more recipes just follow Milly's Melting Pot on Facebook, Instagram or Pinterest! Or register for the newsletter and get everything sent right to your inbox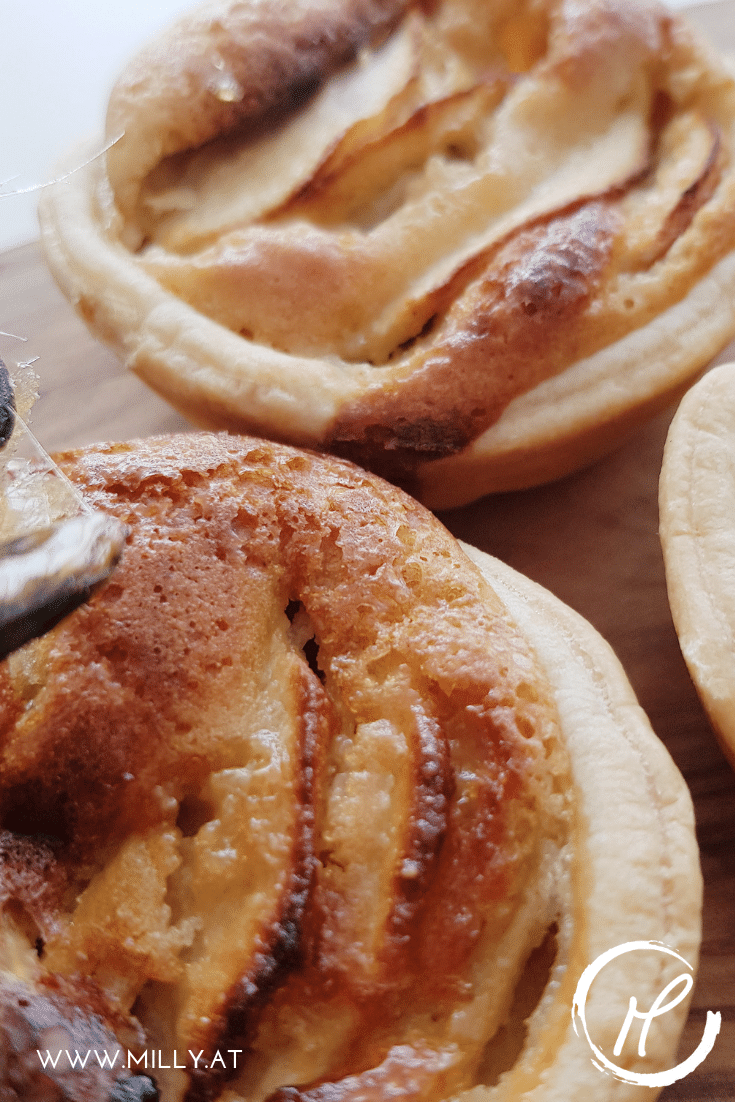 Shopping list (for ca 8-10 cups):
Dough:

1 ready made tarte or quiche dough
or: 100 g butter, 1 egg, 1 pinch of salt, 200g flour, sugar to taste

2-3 sour apples
150 ml cream
70 g peanutbutter
50 g sugar (or to taste)
2 eggs