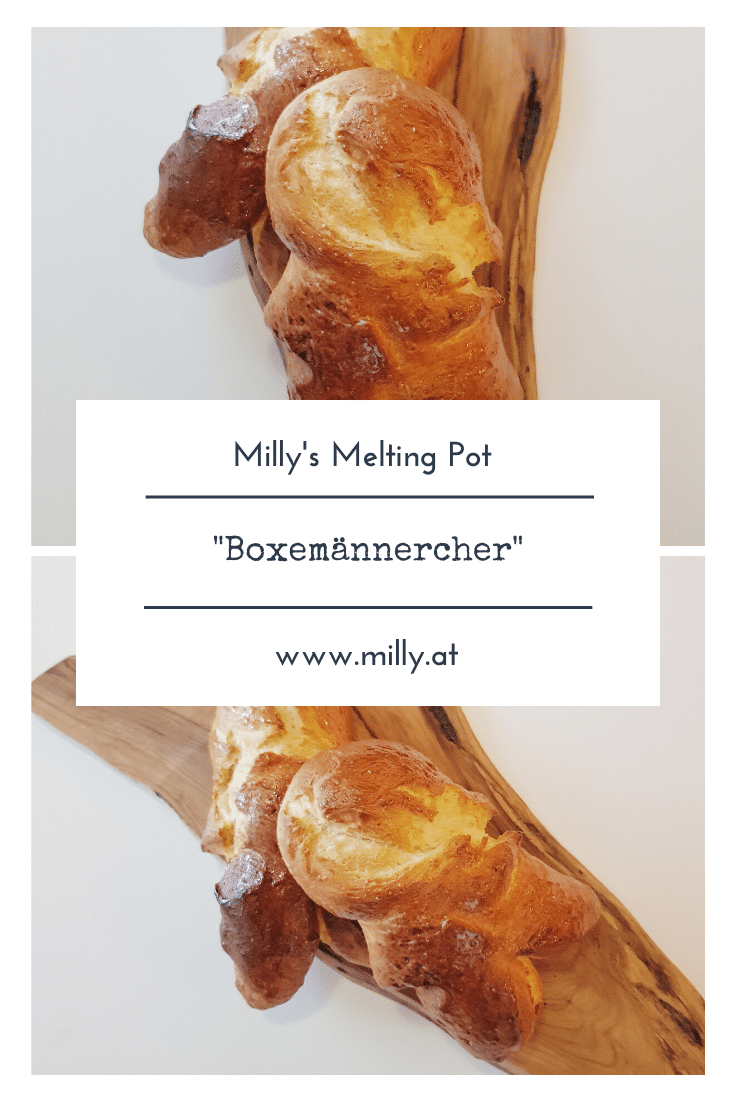 The 6th of december is an important day in Luxemburg, especially for kids – it's St. Nicolas day! And one cake I really miss here is the traditional "Boxemännchen" – a little man made of a yeast dough. That's why I make it myself:)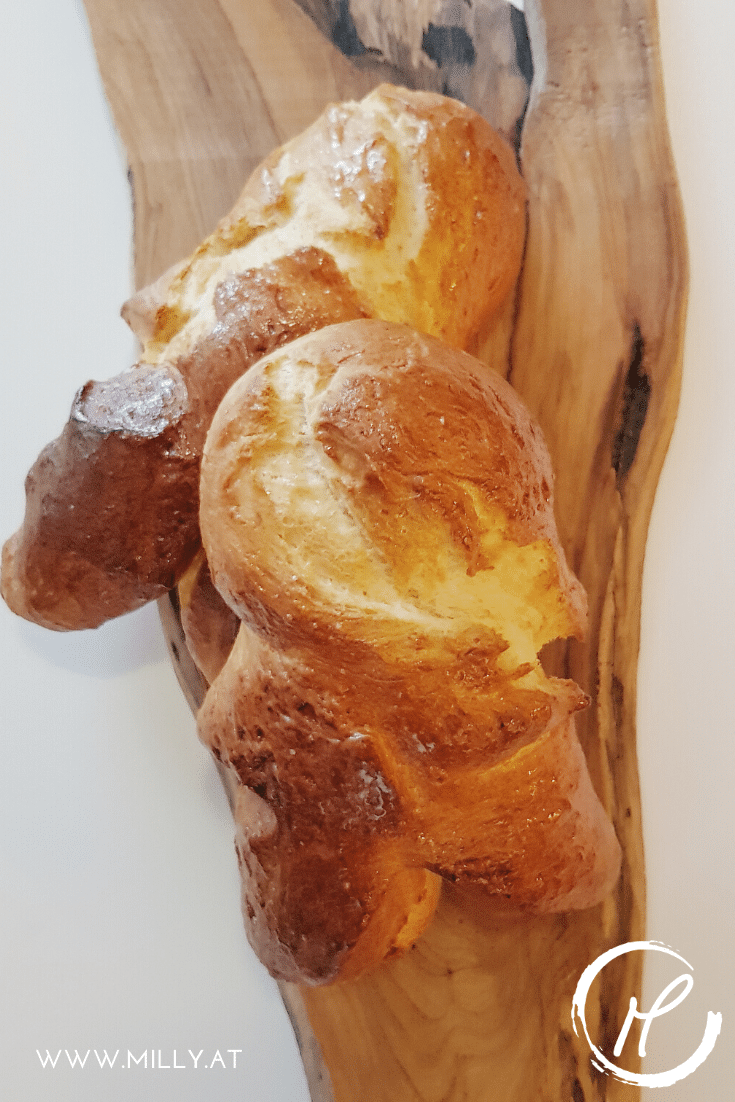 Sift the flour into a bowl and make a hollow. Mix some of the milk with 2 Tbsp of powdered sugar and the yeast. Pour this mixture into the hollow and mix with some flour. Let this pre-mix rest for 15 minutes.
Mix 3 eggs with the rest of the sugar and add to the flour. Add the rest of the ingredients like the milk, eggs, butter and salt to the dough and knead it for  while. Add flour so that the dough doesn't stick to the surface anymore. Let this dough rest another 20 minutes.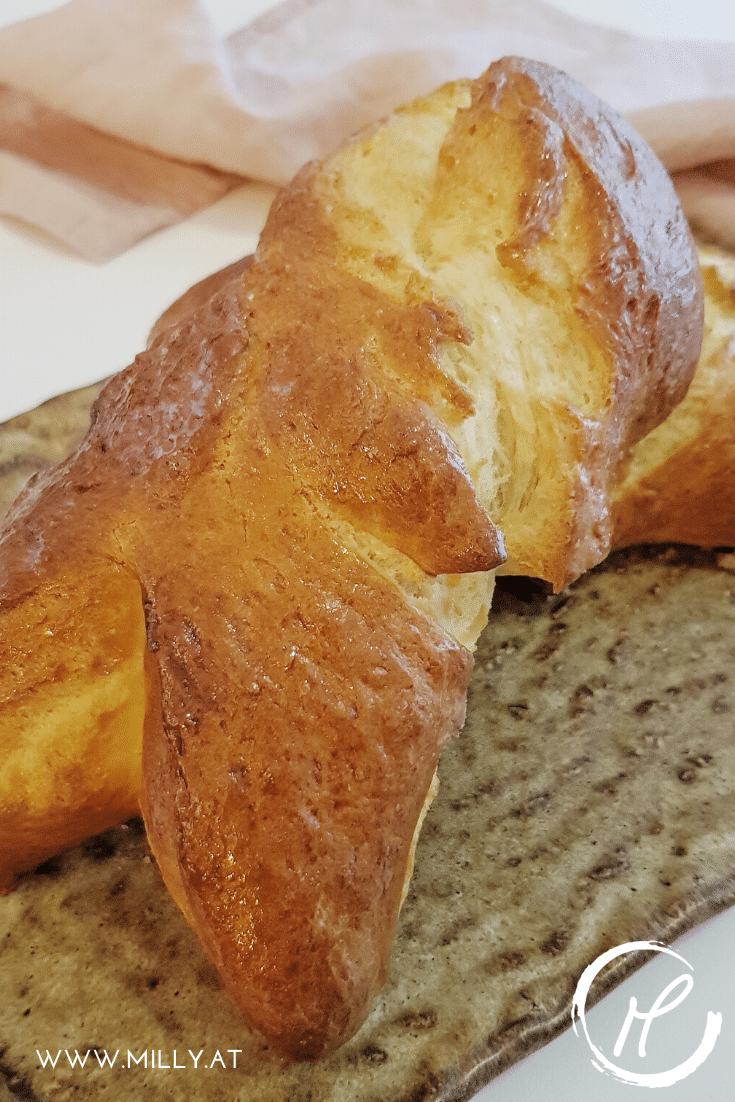 Divide the dough into 8 portions and knead each portion another 1-2 minutes. Then form a little man and put the Boxemännchen on a baking tray. Let these rest another 15 minutes and in the meanwhile heat the oven to 200°C. Baste the dough with eggwash and bake the Boxemännchen 30 to 40 minutes depending on their size. When they are done, baste the dough with a powdered sugar – water mix and let them cool completely. Et voilà 🙂
Don't forget to register for my bimonthly emails and receive all of the recipes and news at once. Or just follow Milly's Melting Pot on Facebook, Instagram, Pinterest or now also on Twitter and never miss any news!
Shopping list (8 Boxemännercher):
1kg flour (plus some flour for the surface)
42 g yeast
500 ml warm milk
4 Tbsp powdered sugar
50 g sugar or to taste
200 g softened butter
1 large pinch of salt
Chocolate chips if required