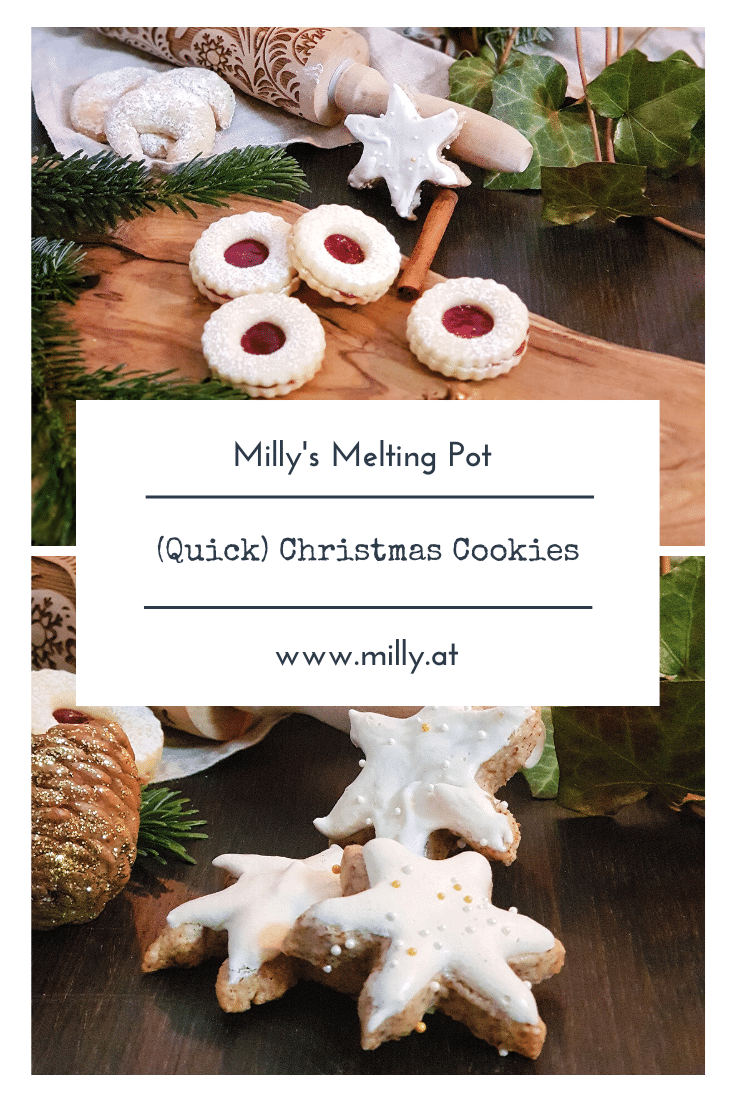 This year I have put together my 5 favorite recipes for Christmas cookies. If you are organized, you will be able to make them within 24h. But making Cookies shouldn't be stressful, so why not choose one recipe, make them and enjoy them with your family:)
Gingerbread
Linzer Augen
Vanilla Crescents
Cinnamon stars
Spekulatius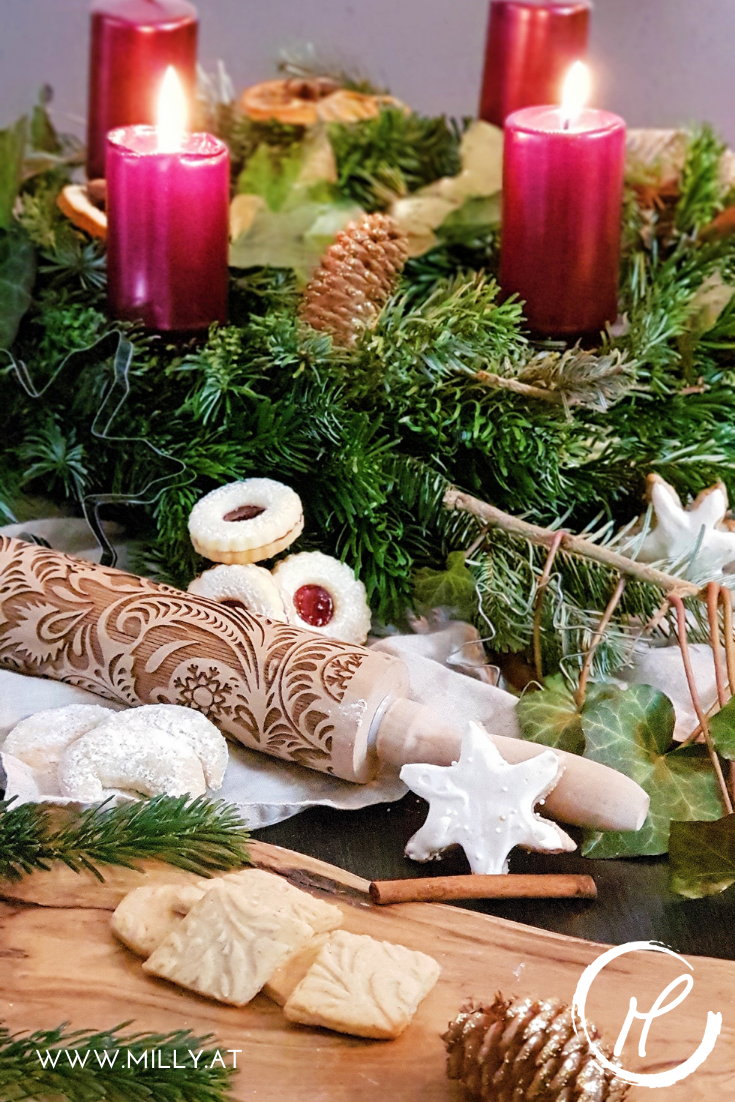 Gingerbread
Heat the honey, brown sugar and butter until the sugar is dissolved (don't let it boil, just heat). Mix the liquid mixture with the rest of the dry ingredients and let the dough rest in the fridge overnight. Roll out the dough to about 5mm thickness and use your cookie cutters to cut out desired shapes. Brush the gingerbread shapes with milk and bake at 180°C for 10-15 Minutes. Brush with frosting while still hot and let them cool completely.
Shopping list:
125 g honey
60 g brown sugar
50g butter
400g flour
100g ground almonds
2 Tbsp ginger bread spices
1 Tsp baking soda
2 eggs
Frosting:
100g powdered sugar
2 Tbsp lemon juice
2 Tbsp water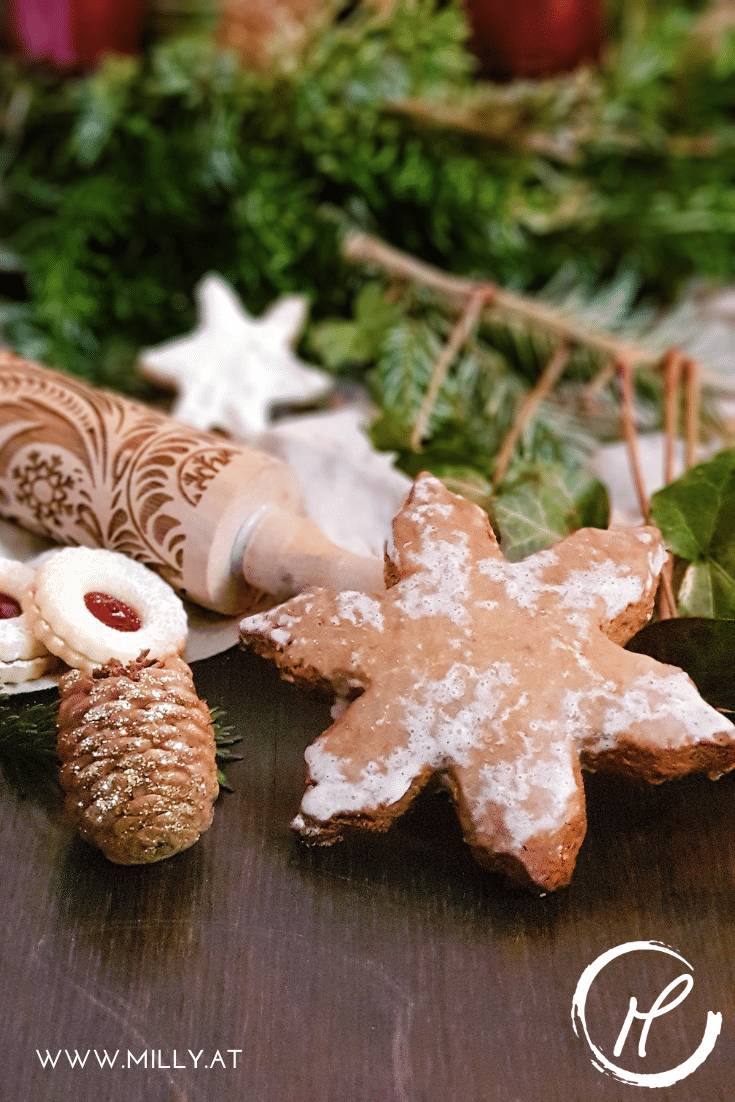 Linzer Augen
Quickly mix flour, butter, powdered sugar , vanilla sugar, egg yolks and lemon zests to a shortcrust dough an let it cool for at least 1 hour. Then roll out the dough to 2-3 mm and cut out the round cookie shape. With half the cookies, additionally cut out a circle or a star in the center of the cookie. Bake for 8-10 minutes in preheated oven at 180°C. When the cookies have fully cooled, spread heated jam on the cookies without the circle and place a cookie with the circle on top. Sprinkle with powdered sugar.
Shopping list:
300g flour
200g butter
100g powdered sugar
1 packet of vanilla sugar
lemon zest to taste
2 egg yolks
Jam
Powdered sugar to sprinkle the cookies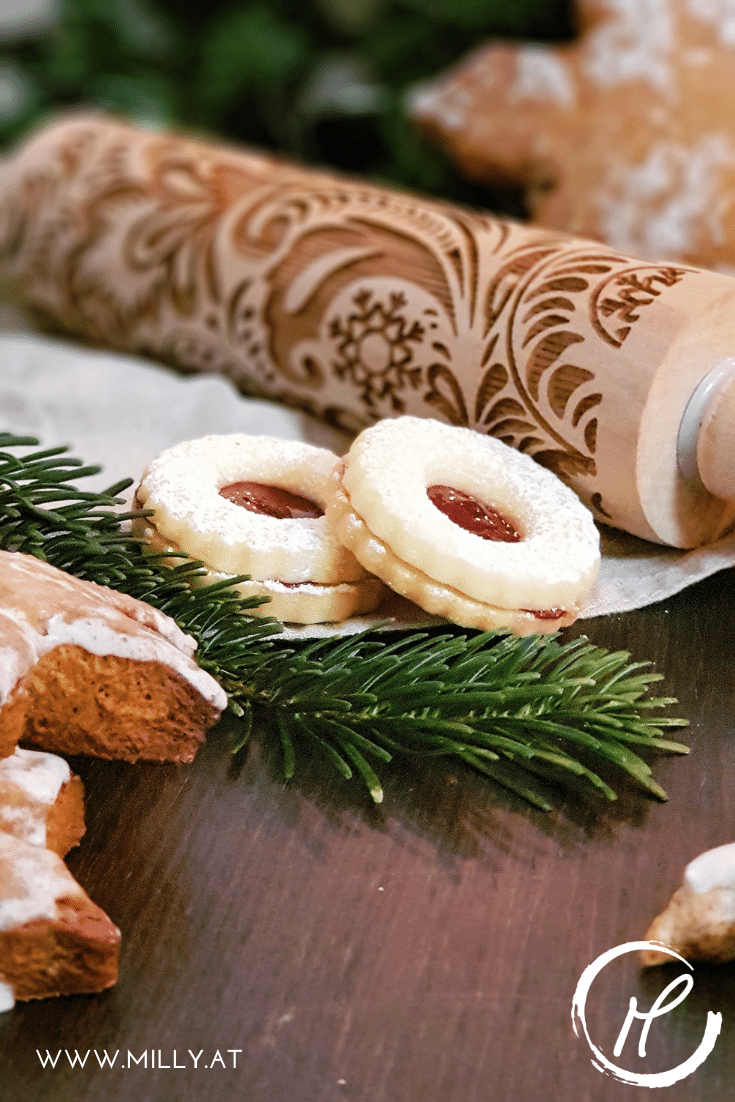 Vanilla Crescents
You can find the recipe for these classical Cookies here!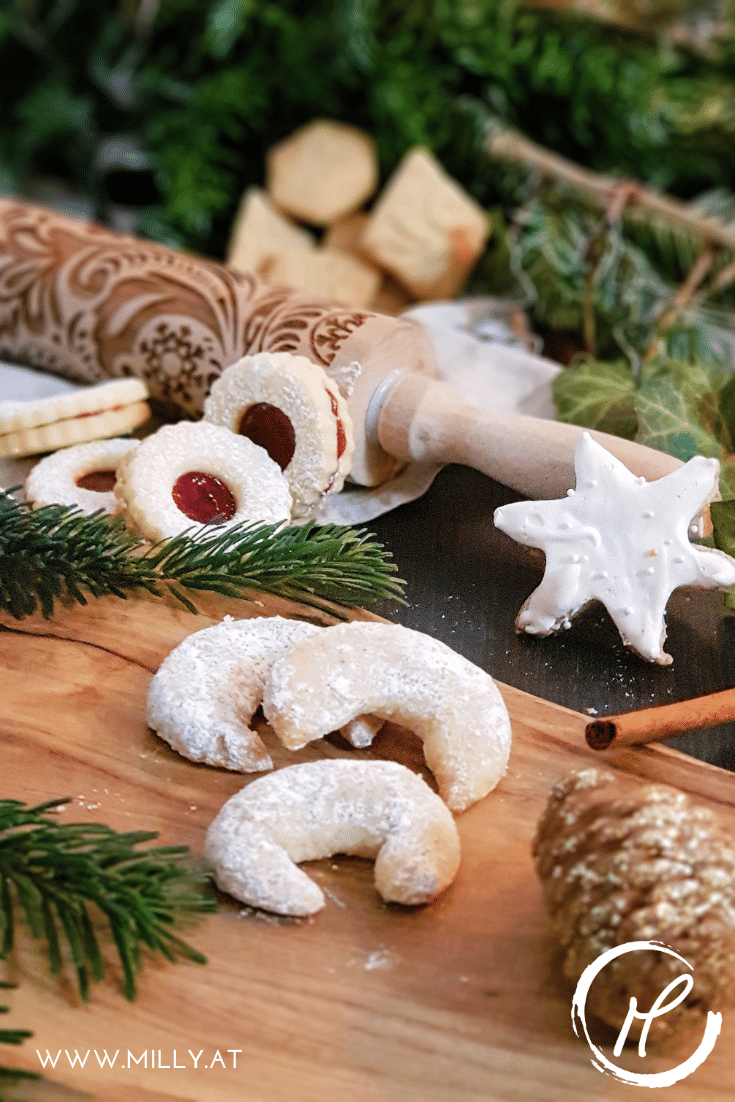 Cinnamon Stars
Beat the egg whites and sugar to a stiff meringue. Set aside 3 Tbsp of this mixture for the frosting. Mix the rest with the ground almonds and the cinnamon. Roll out the dough (between 2 sheets of baking paper) to abut 5 mm and cut out stars. If the dough is sticky, then dip the cookie cutters in a bit of cold water. Let the stars cool in the freezer (or outside) for at least 15 minutes. Then spread the frosting on the cookies and bake at 150°C for 15 minutes.
Shopping list:
3 egg whites
200g sugar
400g ground almonds
1 Tsp cinnamon (or to taste)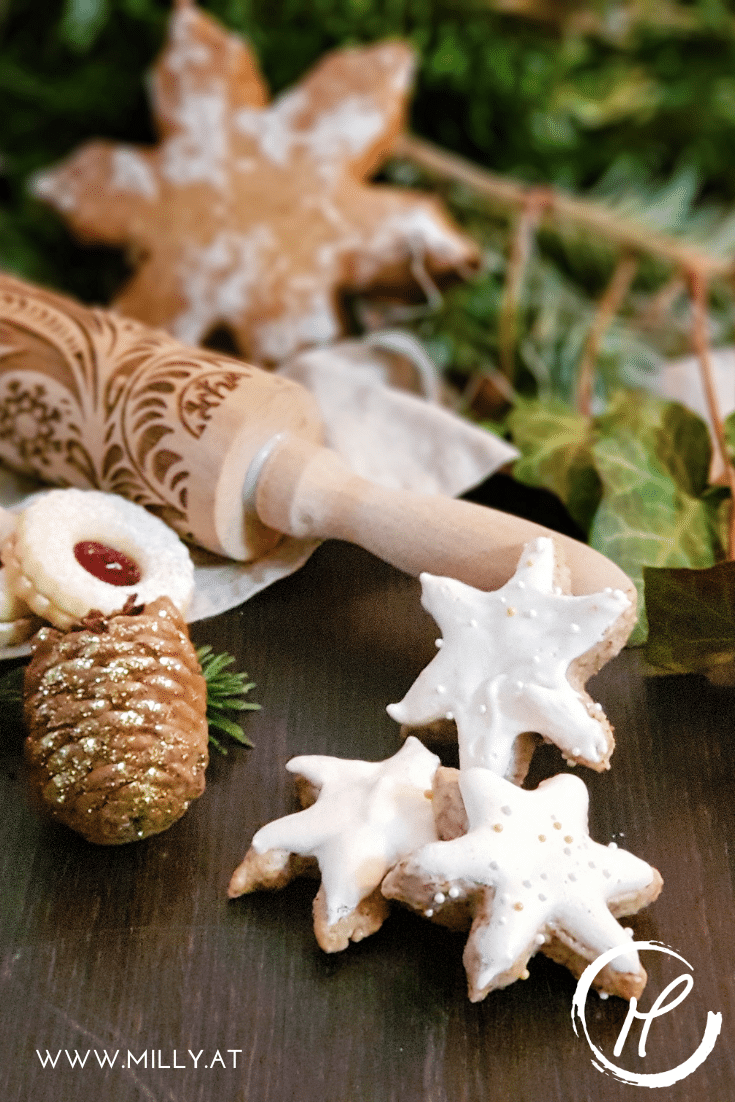 Spekulatius cookies
Mix butter, sugar and egg with the mixer to a creamy texture. Mix this with the rest of the dry ingredients. If the dough is crumbly, use your hands, as the body heat will help to bind the ingredients. Let the dough cool for at least 1 hour (overnight is fine too) and then roll it out to 2-3mm thickness. Add a texture to the cookies with a cloth or a patterned roller (see picture) and cut out the desired shape. Let the cut out cookies cool for at least another 2 hours and then bake for 10-12 minutes in a preheated oven at 180°C.
Shopping list:
150g butter
60 g brown sugar
60 g sugar
1 packet vanilla sugar
1 egg
1 Tsp baking powder
1 Tsp cinnamon
1 pinch ground cloves
1 pinch cardamom
1 Tsp lemon zest
60 g ground almonds
300 g flour