"Gromperekichelcher" – luxembourgish potato fritters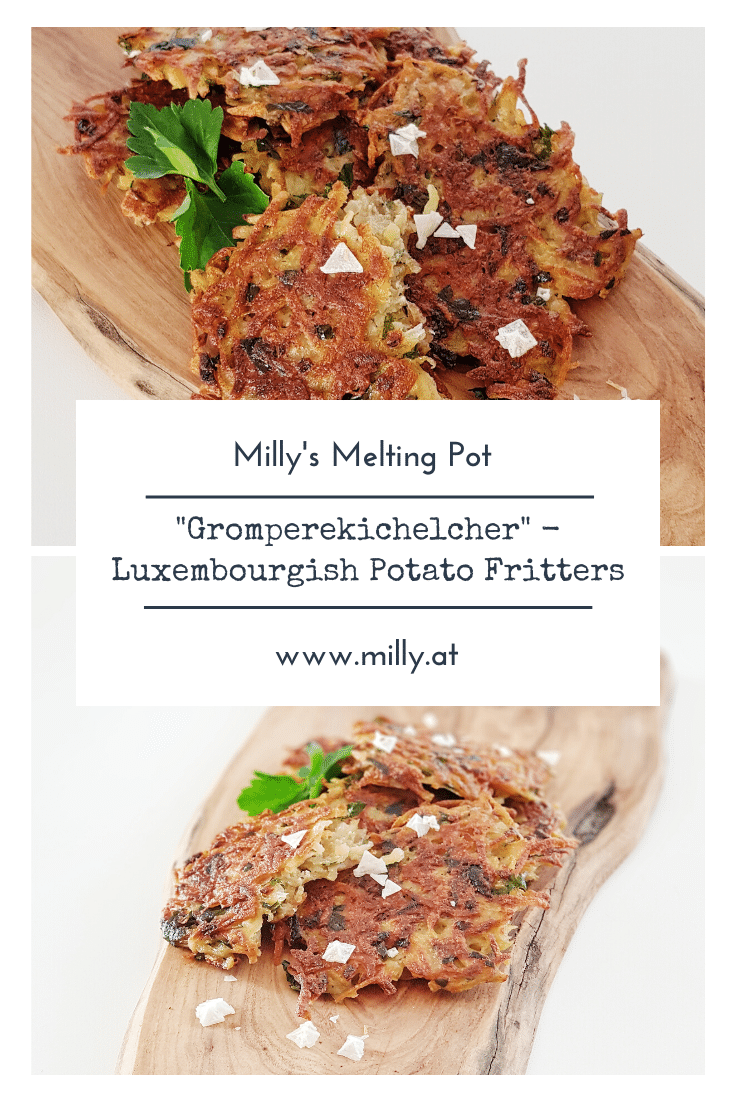 I haven't been posting so many recipes lately, so this time I wanted to publish a special one! When I get homesick, I have a few recipes that make me feel better. Amongst other these "Gromperekichelcher" – Luxembourg's own traditional potato fritters ( actually not originally luxembourgish, they are quite typical for the country though!)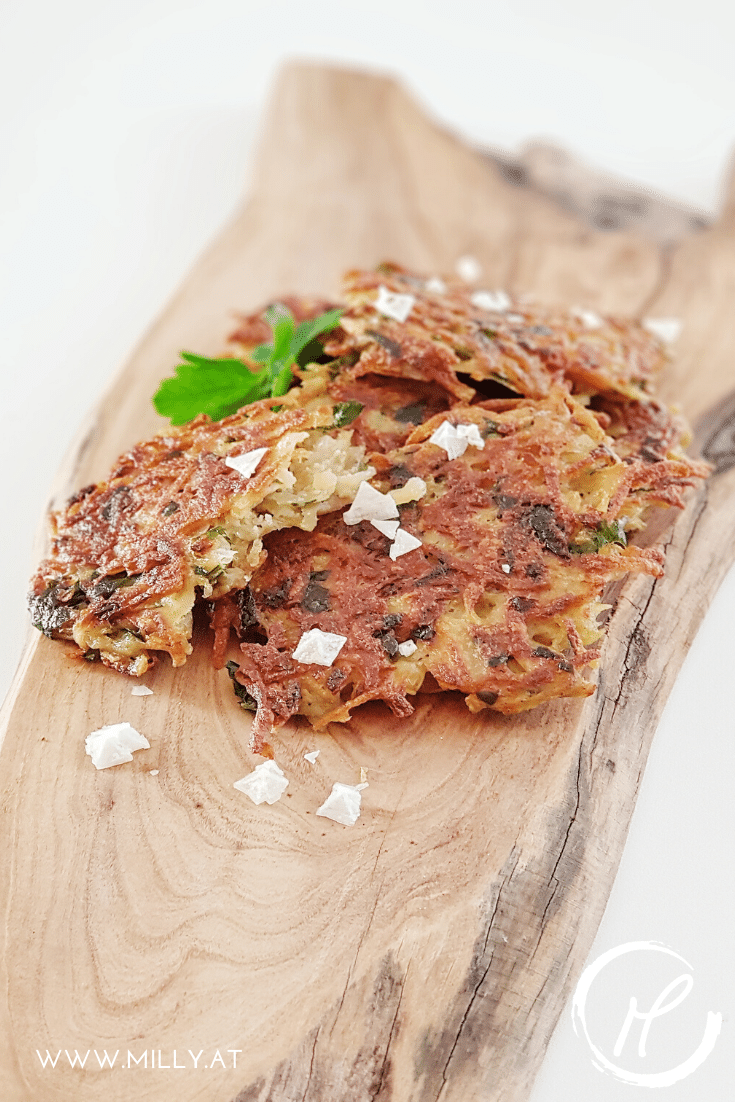 Traditionally, these potato fritters are served with apple sauce, and people will judge you if you try anything else like mustard, ketchup or mayonnaise:) I am not as strict however..You will find these fritters at any popular gathering like the village "Kirmes", the Octave, national holiday, the Schueberfouer and even the Christmas markets. "Gromperekichelcher" and a glass of cremant will always be at arms length!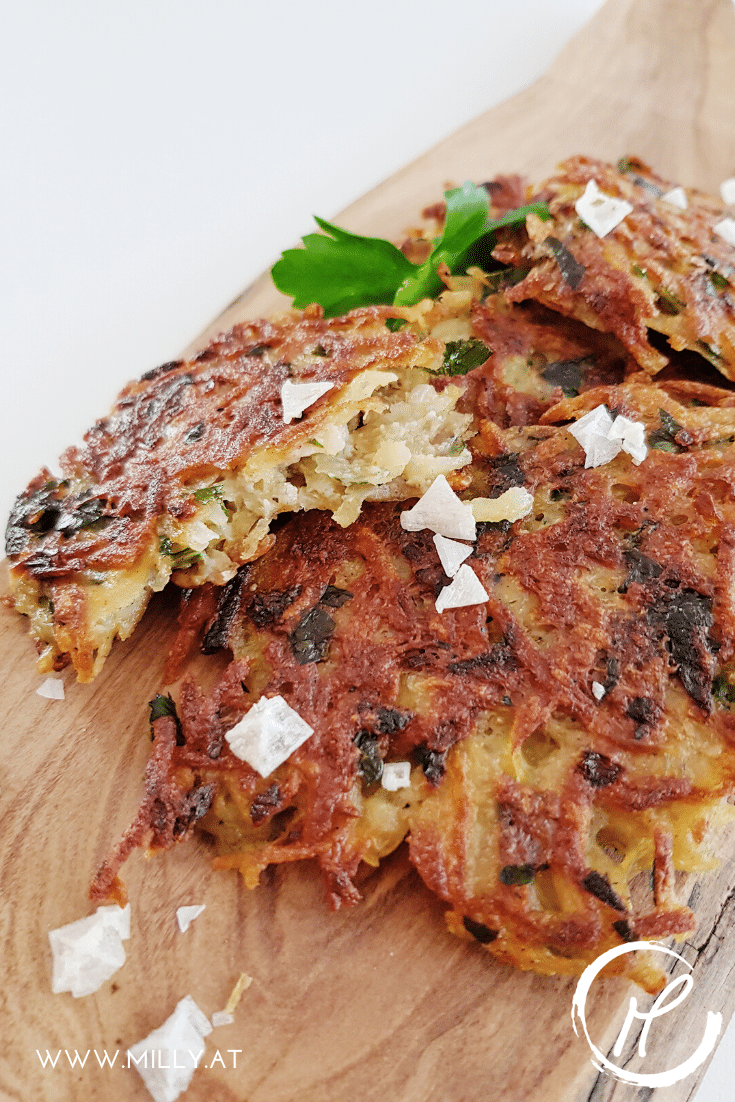 Peel and wash the potatoes and grate them, then let them drain. You can squeeze them in a cloth, so they don't leak to much water and become soggy later. Mix with the eggs, parsley, chopped onion, salt, pepper and nutmeg and fry until crispy in some oil or ghee. Et voilà 🙂 It is a very quick recipe!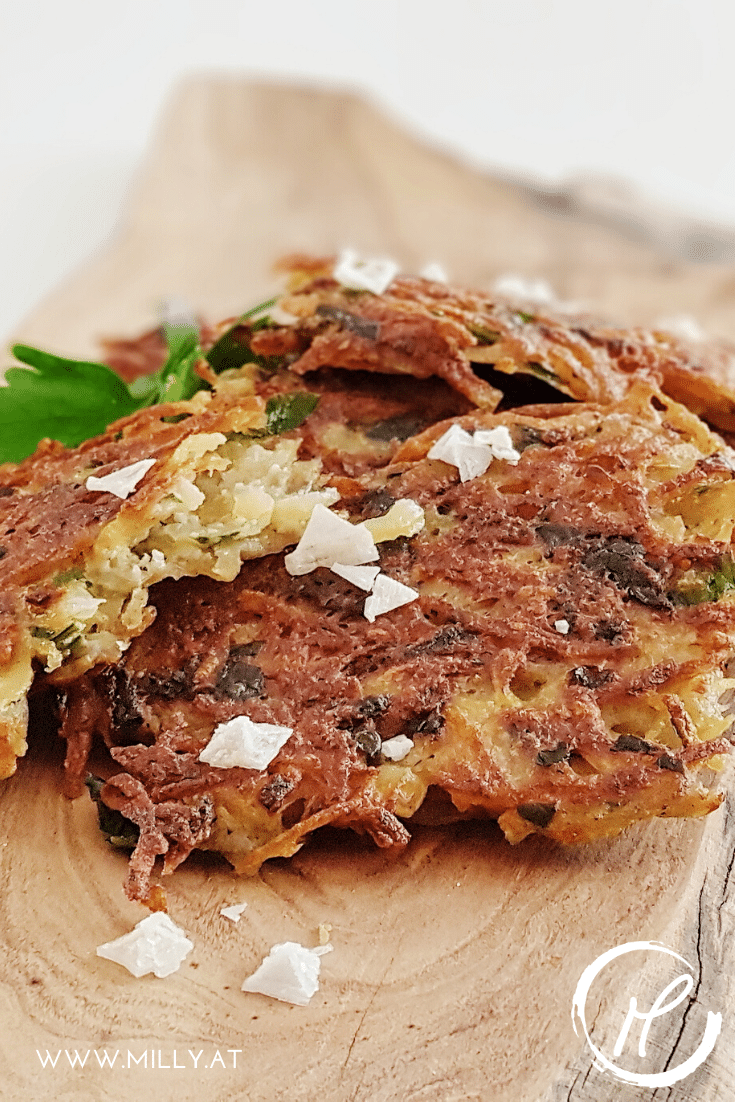 Don't forget to register for my bimonthly emails and receive all of the recipes and news at once. Or just follow Milly's Melting Pot on Facebook, Instagram, Pinterest or now also on Twitter and never miss any news!
Shopping list (4 portions):
500 gr potatoes
2-3 eggs
1 handfull chopped parsley
1 chopped onion
1 pinch nutmeg
Salt/pepper
Oil/ghee to fry