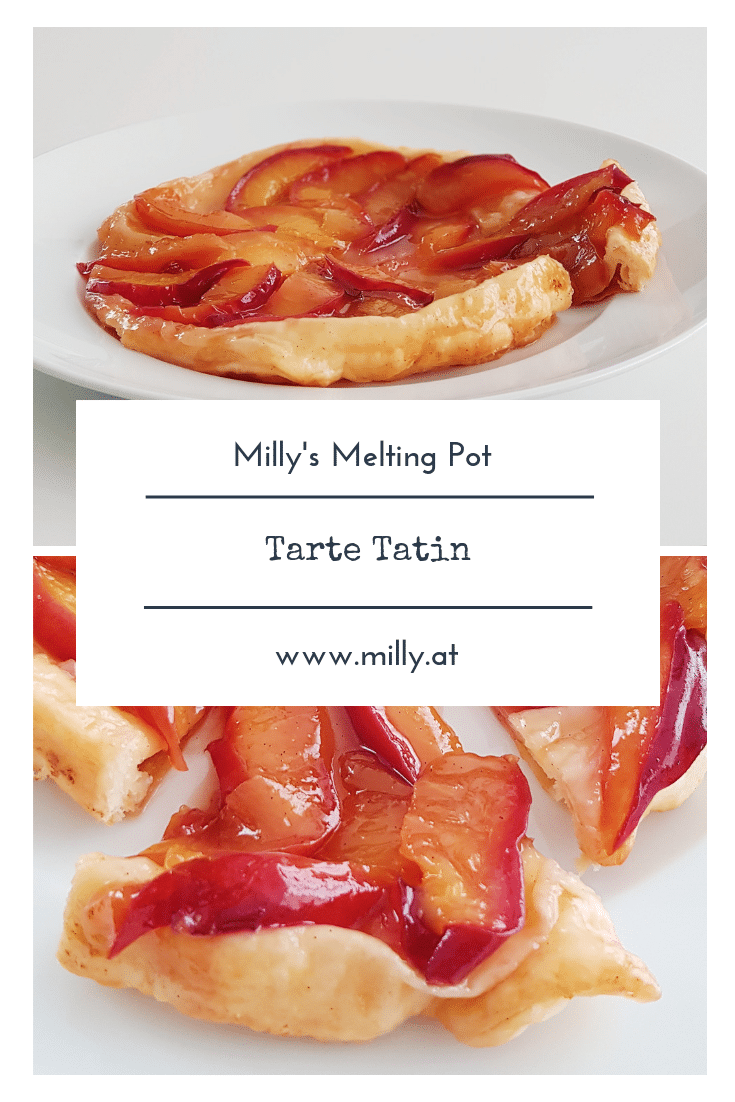 I always thought making a tarte tatin is really difficult – i can confirm now, that it actually is quite easy to make!. How these upside down tartes were discovered or invented is still unclear – if it was an accident or coincidence is up for debate, but the french tarte tatin is traditionally baked upside down, so with the fruit at the bottom. The tricky part is to turn it over once it is baked without breaking the tarte. Usually tarte tatin is made with apples, but I made it with nectarines – because honestly I had some that needed using up! Nectarines are one of my favorite fruits, I enjoy the acidity with really pairs well with the caramel of the tarte.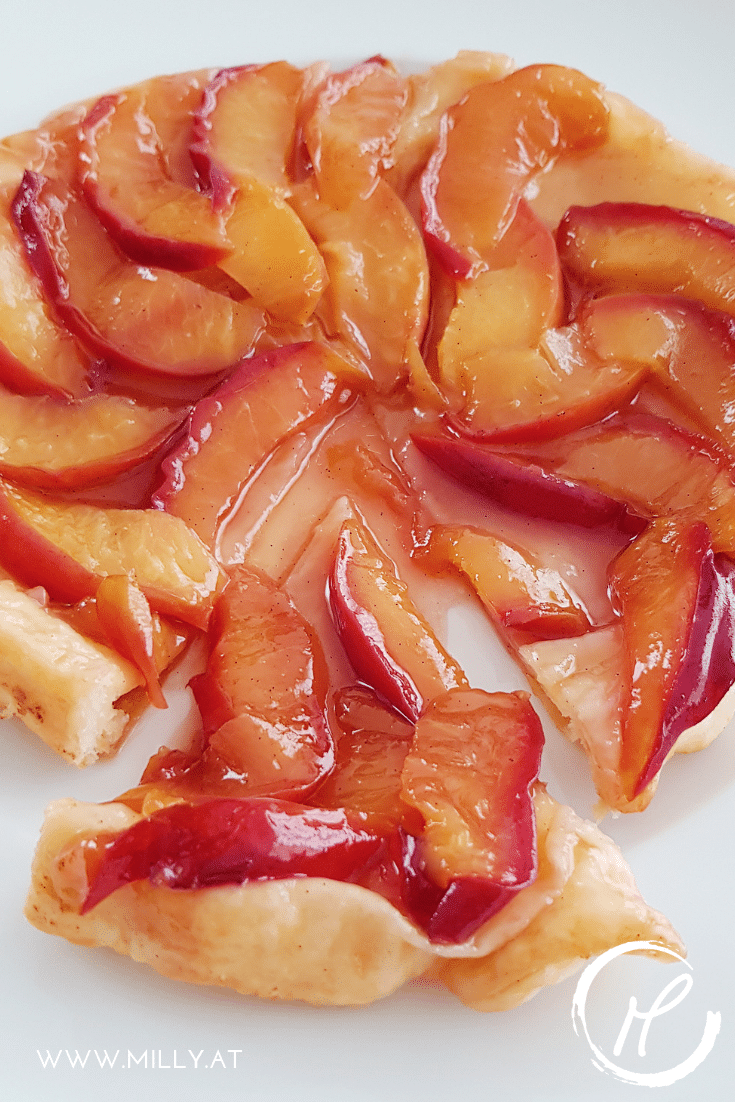 First melt the butter, sugar, liquor and vanilla paste on medium heat until the sugar is dissolved. Roll out the puff pastry and cut out a circle about the size of the ovenproof dish you will be using. Pour the syrup in the buttered dish and arrange the slices of nectarines onto the syrup. Cover everything with the puff pastry circle and tuck in the edges with a spoon or a round knife. Bake at 180°C for about 20 minutes, till the puff pastry is well cooked. Cut up the rest of the puff pastry to bake decorative elements and avoid waste.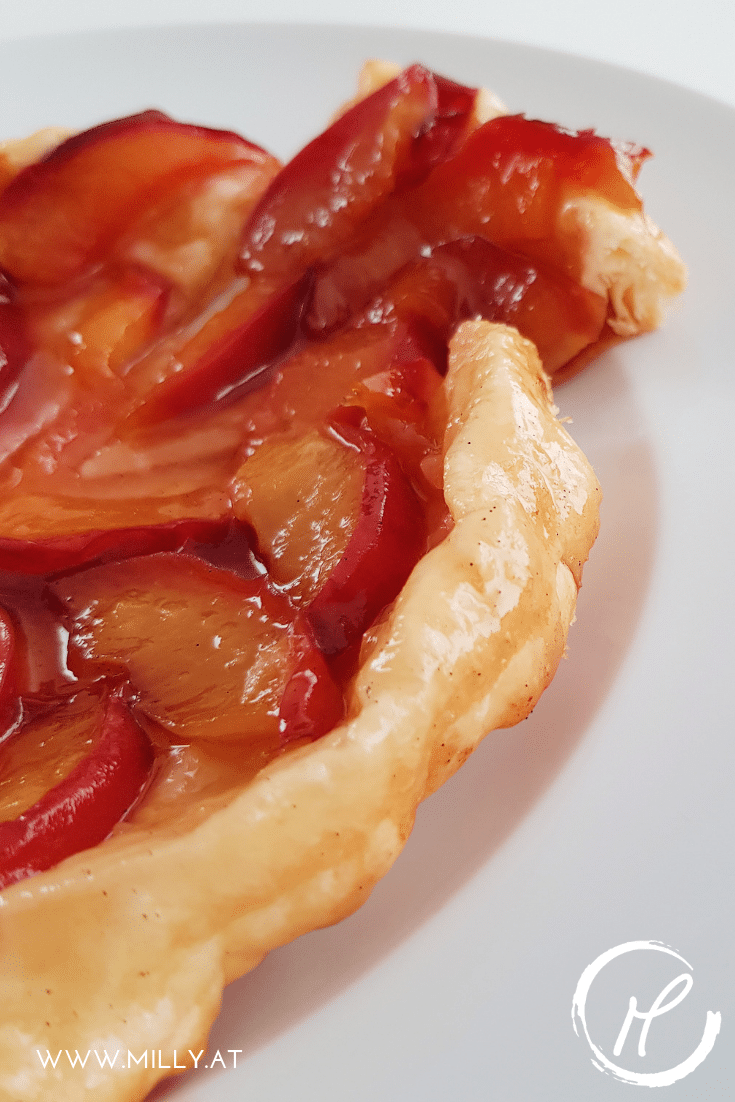 Take the dish from the oven and let it cool shortly. Cover with a plate and quickly turn everything around. Remove the dish and serve with a scoop of ice cream. Et voilà:)
Don't forget to register for my bimonthly emails and receive all of the recipes and news at once. Or just follow Milly's Melting Pot on Facebook, Instagram, Pinterest or now also on Twitter and never miss any news!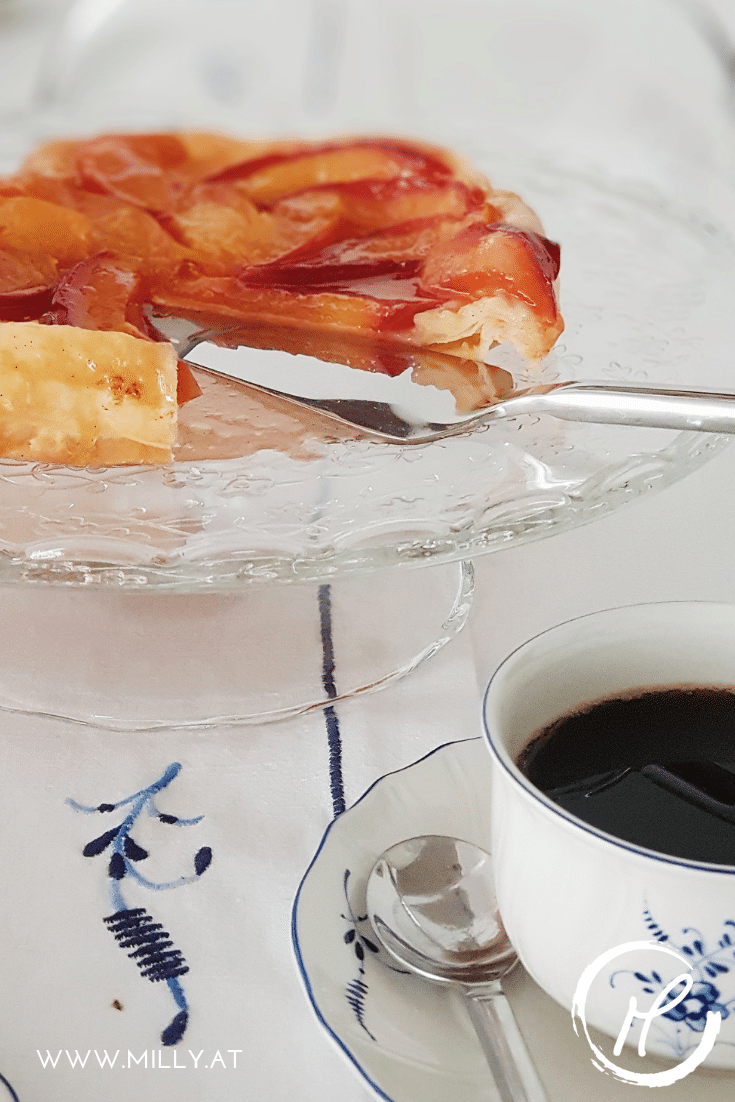 Shopping list (for 1 tarte):
1 packet puff pastry
2-3 nectarines
50 g brown sugar
2-3 Tbsp Veterano
1 Tbsp vanilla paste
25 g butter