Evolution in everyday life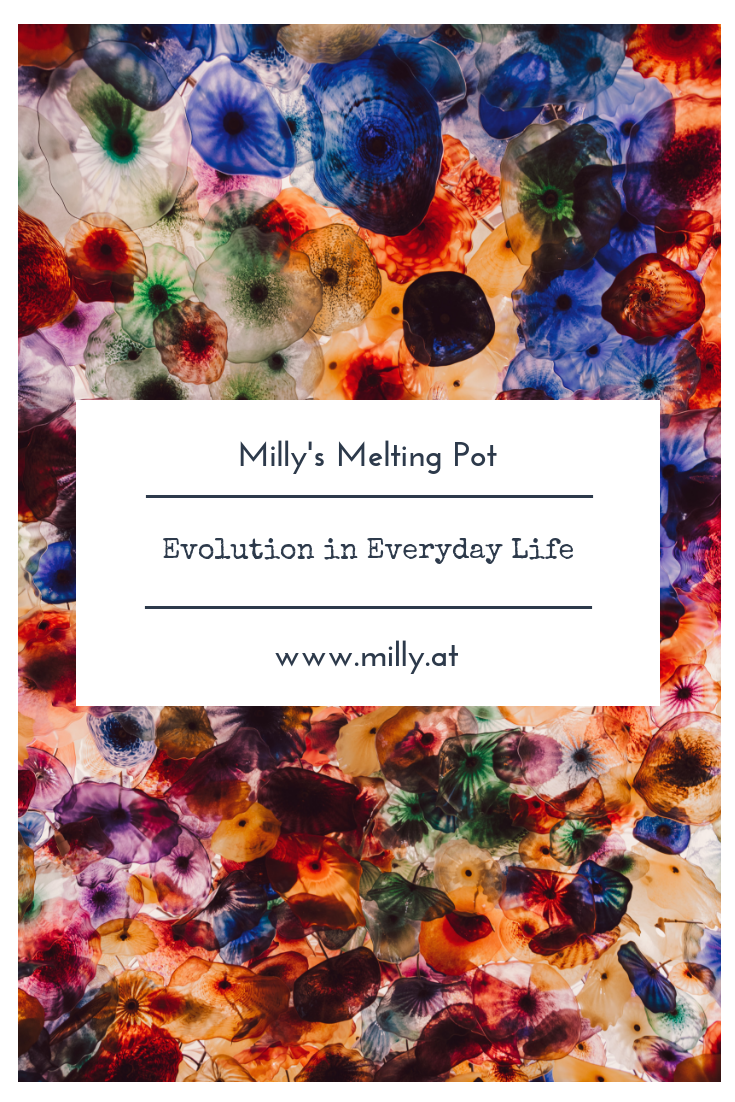 ---
Evolution – truth or theory? Evolution is not just an abstract thought. This scientific theory, first formulated by Charles Darwin, caused quite a stir when it was first published. That nature wasn't the result of intelligent design was and is still a hard to accept fact for many.
---
"Survival of the fittest" – this sentence is often used to explain the theory of evolution. The strongest male will breed, or the strongest plant will grow. However, there has been a significant translational and interpretational mistake – "Survival of the fittest" doesn't mean survival of the strongest, but survival of the specimen most capable to adapt to new environment or situation.
Evolution is not just a theory proven by the excavation of old bones, it is present all around us every day and plays an important role in our daily lives.
A quick look at evolution

How does a species develop? Why do giraffes have long necks? Why do people have different skin tones? And how do all these aspects influence our survival? Is it all just coincidence?
It all starts with a mutation in our genes..A simplified interpretation would state that if this mutation benefits our survival, it will be transmitted to the next generation. If not, it will not be transmitted.
A great example of an evolutionary adaptation is the much discussed development of resistances against antibiotics by certain pathogens. Antibiotics are used too often and often not according to best practice, which leads to the fact that some pathogens develop a resistance against these drugs. These microorganisms are exposed to a high selective pressure, and those that mutate/ have a mutation that benefits their survival will adapt and be immune against these chemicals.
All of this leads to the development of "superbugs" like MRSA (Methicillin-resistant Staphylococcus aureus), that reek havoc in hospitals and medical practices these days, as they are almost untreatable. Also infections such as tuberculosis or gonorrhea have become quite hard to treat and now again often have a lethal outcome.
Sometimes however, there is a positive side to having a genetic defect. Sickle cell anemia is an illness caused by a mutation in our gene for hemoglobin. "Sick" hemoglobin can't transport oxygen as efficiently – not necessarily something you would classify as an advantage. People with 2 copies of the mutated gene (from father and mother) have a severe form of anemia However, people with only 1 copy, have a milder version of the disease. Interestingly, people who suffer from sickle cell anemia are not as susceptible to an infection with malaria – a clear benefit for survival in regions where malaria is endemic. That's why the mutation that leads to sickle cell anemia survived in regions, where malaria is prevalent. ALmost 40% of the population in certain regions of Africa carry this mutation.
Can human control everything?
Domestic plants or animals are a good example for evolution in our every day lives. Although breeding dogs and cats was directed more toward advantages for humans than for survival. Does this influence natural selection? Surely! This becomes especially evident when dogs for example are left to live and breed without human intervention. The dogs lose certain characteristics like size, color or temper of their breed, because these characteristics do not offer them an advantage. On the other hand other characteristics will reemerge, as they are beneficial for them in the wild.
Not many people realize that climate change also has an evolutionary component. Rising temperatures force the local flora and fauna to adapt. If they can't, other species may take over this habitat. An example for this would be certain disease transmitting mosquitos. Dengue and malaria transmitting mosquitos were previously just found in Africa, whereas they slowly but surely spread to southern European regions, as the climate there suits them perfectly. These diseases are no longer just a threat when you travel to the tropics.
Evolution is not just a phenomenon you can observe. Scientific research often uses the principles of evolution to it's advantage – "directed evolution" is a process aimed at changing and optimizing proteins, enzymes and nucleic acids by using the principles of natural selection. Different techniques lead to random mutations in model organisms, the best case scenario being an mutant with optimized characteristics.
What now?
A study by Harvard University found evidence, that autism may not be a disease but the next step in human evolution. Many genes that differ us from other primates and that are responsible for our human, social and intellectual faculties are also involved in the development of autism. An observation that raises many interesting questions..
It is interesting to imagine where evolution will lead us in the future. How will climate change evolve? How will we adapt? How will we evolve? If you understand evolution, you will understand how the world might develop and sometimes you may catch a glimpse of what the future may look like..
Don't forget to register for my bimonthly emails and receive all of the recipes and news at once. Or just follow Milly's Melting Pot on Facebook, Instagram, Pinterest or now also on Twitter and never miss any news!
Bibliographie:
Reetz, M. T. (2016). Selected Examples of Directed Evolution of Enzymes with Emphasis on Stereo‐ and Regioselectivity, Substrate Scope, and/or Activity. In Directed Evolution of Selective Enzymes,
u.v.m.