Carpaccio of roasted porcfilet with horseradish creme fraiche, gravy and herbs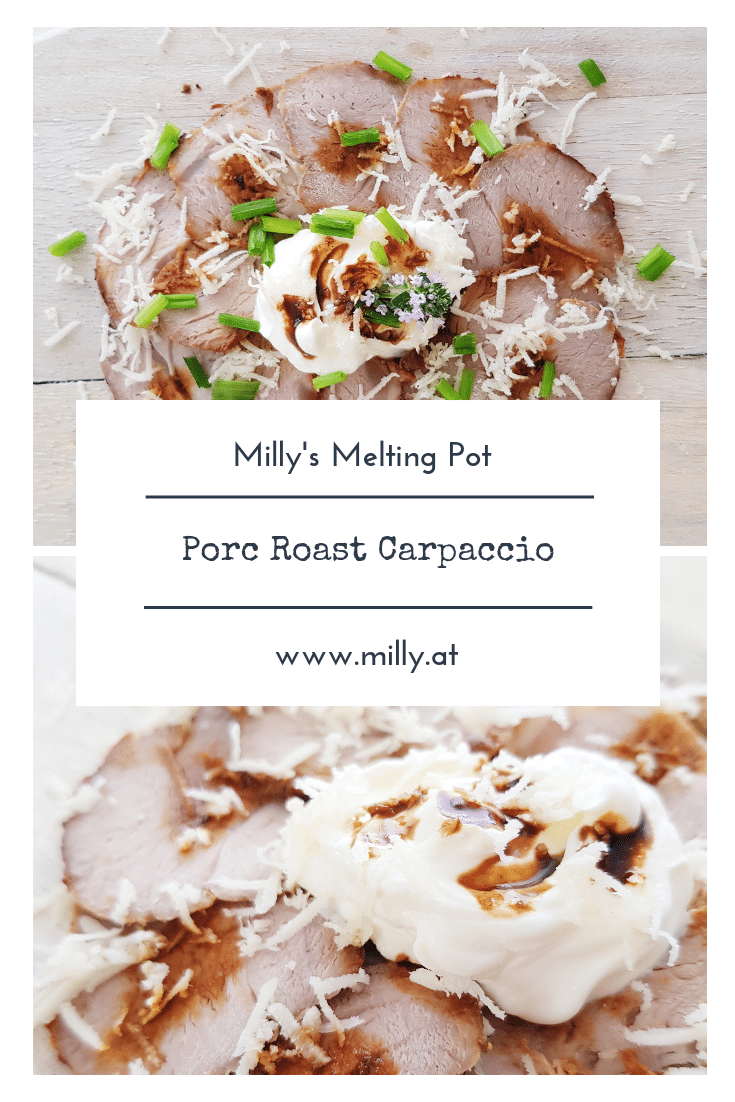 As we had a barbecue on the week-end, and we marinated some porc in a garlic-mustard marinade, I prepared this carpaccio at the same time. I think it is a great starter and goes well with some salad, maybe fresh figs and/or crispy bacon. However, if you need more inspiration, feel free to roam the starter recipes of this blog. For a long time, I wasn't a fan of the classical carpaccio of raw beef. That has changed now 🙂 But I do admire all these creative and appetizing alternative carpaccio dishes, so I wanted to try one on my own.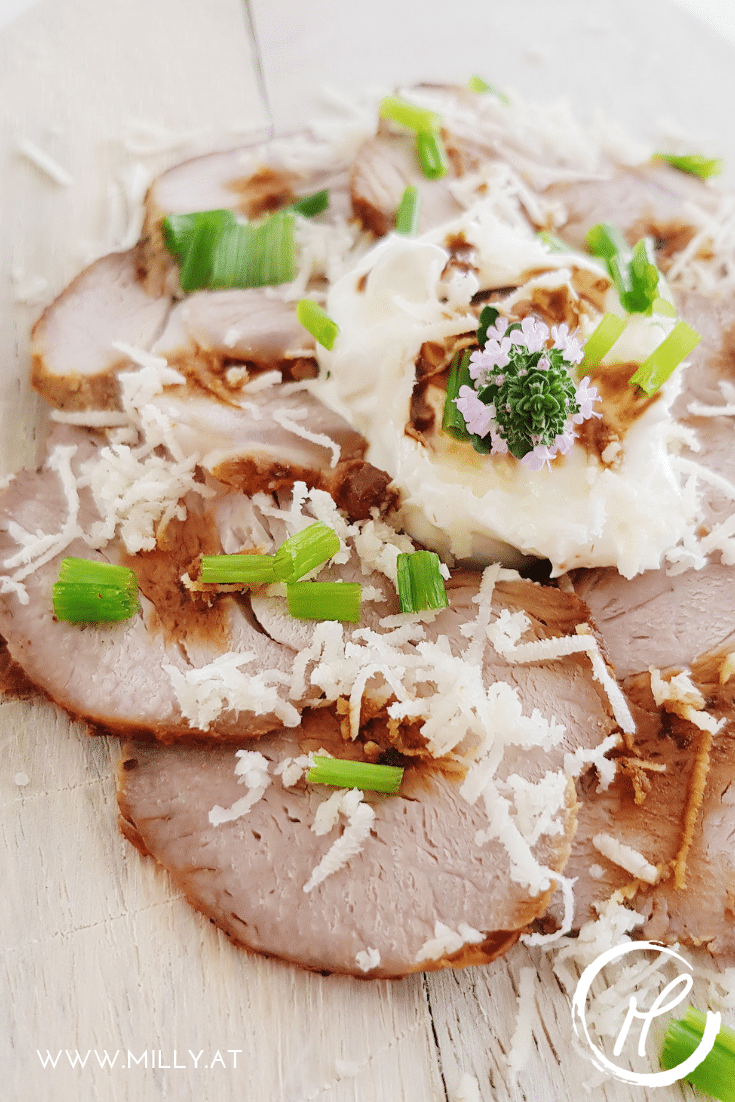 The day before, mix the marinade. For this mix the mustard, garlic, salt, pepper, lemon juice and oil to a thick paste and paste it onto the meat. Let the meat marinate overnight (or for at least 1 hour). The next day fry the meat on high heat from every side until a nice color has formed. Then wrap the meat in aluminium foil and let it finish cooking in the oven at 120°C for 2 hours. Let the cooked meat cool. In the meantime, mix the creme fraiche with the grated horseradish and set aside. When the meat has cooled, cut into think slices and serve with the creme fresh and capers. This dish also works with beef or chicken if you rather eat those kinds. Et voilà:)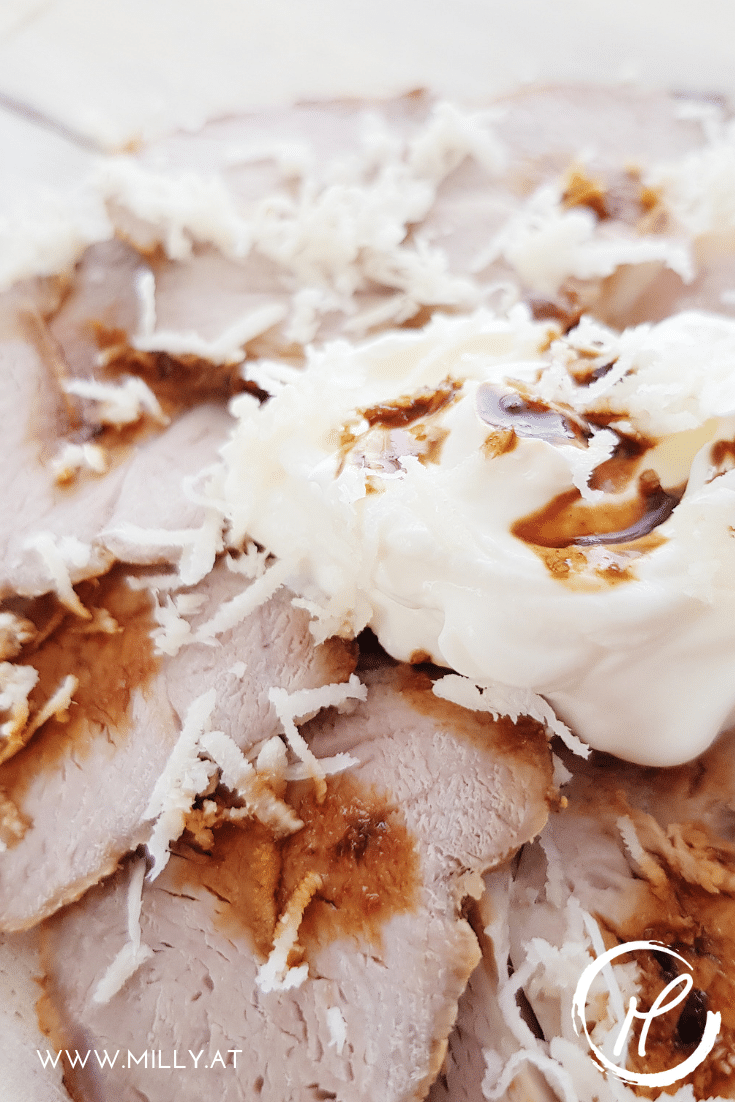 Don't forget to register for my bimonthly emails and receive all of the recipes and news at once. Or just follow Milly's Melting Pot on Facebook, Instagram, Pinterest or now also on Twitter and never miss any news!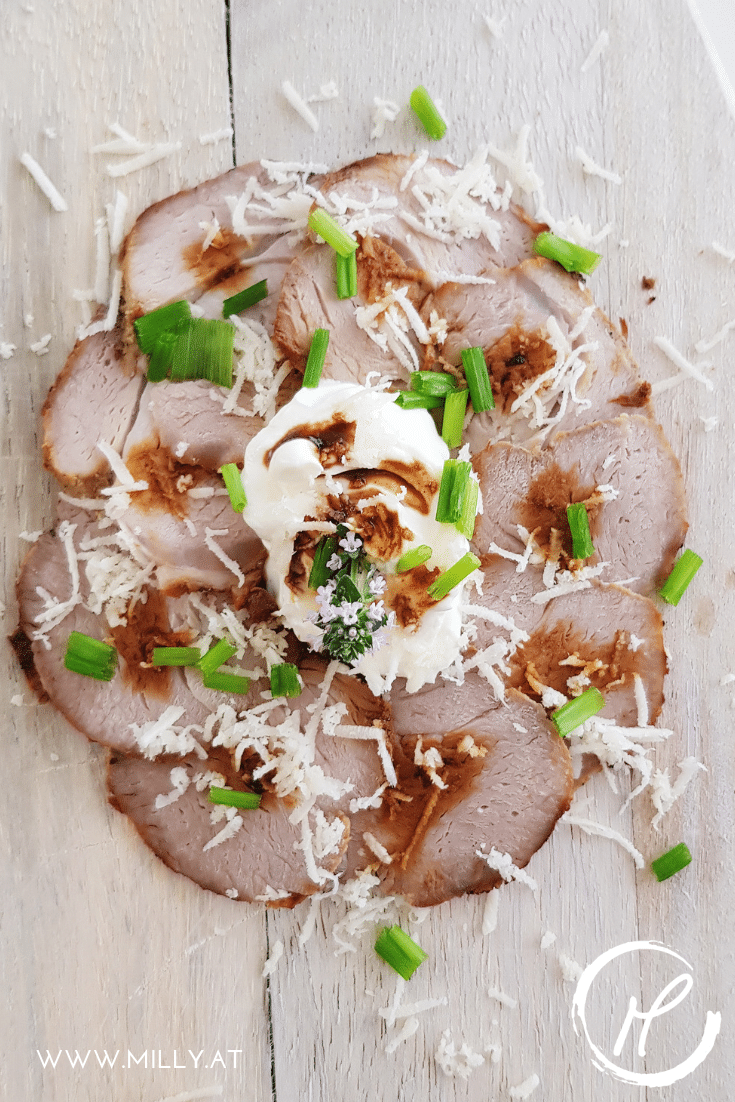 Shopping list (for 2-3 portions):
1 porc filet
2 Tbsp mustard
2-3 cloves of garlic
1 Tbsp oil
1 Tbsp lemon juice
Salt / pepper
Creme fraiche to taste
Horseradish to taste
Fresh herbs