What's your environmental impact?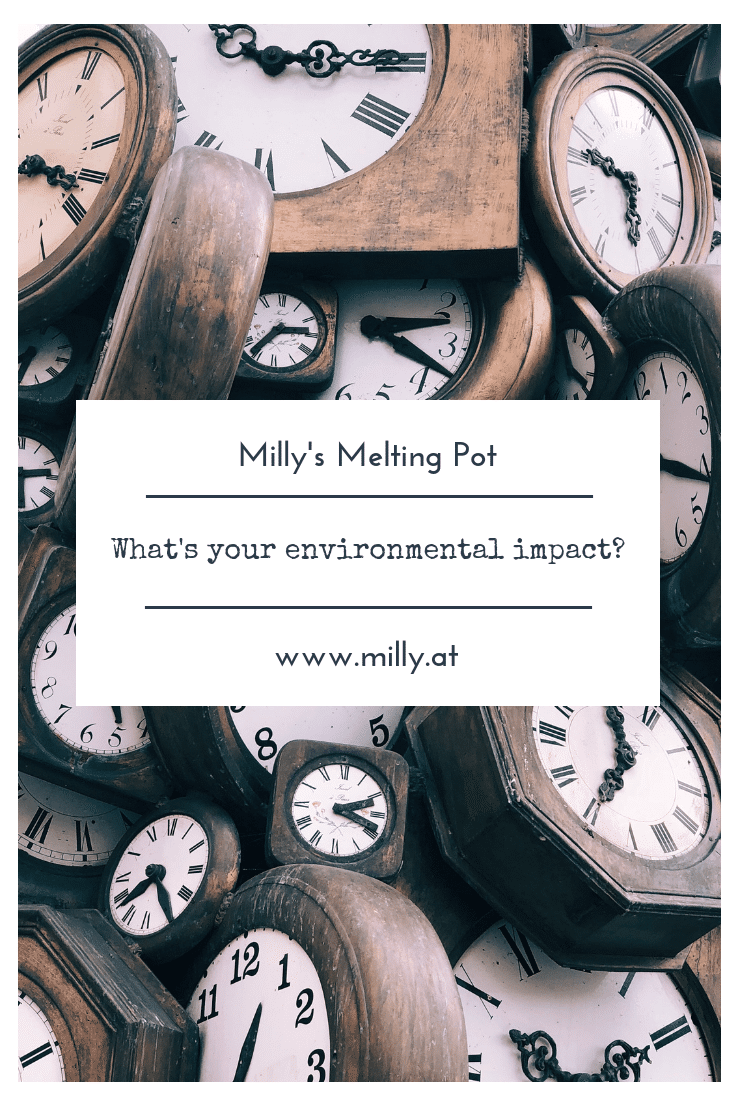 Recently I published a podcast about how recycling works in Austria. And while I was researching this subject I came across an article by The Guardian who actually explained how different actions that you may undertake in your every day lives affects the environment. Now I was quite surprised by some of the numbers and decided to write a (by far not comprehensive) article about some of the effects our day to day activities have! Some sources even say we are already too late – we can't stop it anymore, but we can slow it down. People discuss things like single use plastics, flying, food choices like veganism, etc. But how do they all relate and what has the greatest impact on our environment?
Foodwaste is a huge problem
So, there are many sources saying we should change our food habits to help relieve our environment of some stressors. First of all, many people in the developed world eat too much. In average an adult woman needs about 2000 kcal and a man about 2500 kcal a day. Now obviously this will vary because everyone is different. However, we tend to eat about 3500 kcal per day, which not only leads to overweight and subsequent health issues, but our environment also needs to provide these vast amounts of food.
Not only do we have to produce this food – we waste so much food that doesn't fit our expectations. An estimation of the European council says that in 2016 around 88 million tons of food was wasted with an estimated cost of 143 billion EUR. 20 % of food produced is lost or wasted, 70% of which happens in households, retail or food service. This means 30 % of all wasted food does not even make it to a shop, restaurant or a household. Food waste doesn't take into account the cost of producing food – monetary and environmental. Often, we see graphs depicting how much water is used to produce a kilo of beef, nuts or vegetables.
Your waterfootprint is higher than you think
The "water footprint" is a term used to describe how much water is used or polluted to produce a specific product. Water, as a finite resource and necessary to sustain all living things on our planet, is also often used as if it were readily available . My research yielded some very different results but one thing they all had in common: meat's , especially beef, and animal products like eggs and butter have a very high water footprint compared to products like fruit and vegetables. Oil crops and nuts tend to be in the middle.
According to water.org there are a few simple switches you can make in your life that will drastically decrease your personal water footprint. "For example, the water footprint of 200 gr of beef is the equivalent to 47 eight-minute showers and uses four times more water than the same amount of chicken meat. If a couple were to eat chicken instead of beef, they would reduce their water footprint by as much as 450 000 liters over a year. Vegetables have an even smaller water footprint, as does tea compared to coffee. You do not necessarily need to become vegetarian – or never eat beef – yet, by varying your diet and choosing to eat food with a smaller footprint more frequently, and by choosing the products you buy wisely, you can make a large difference. "
Carbon footprint
Not just your water foot print but also your carbon footprint gives you an idea about what impact your lifestyle has on our planet. Your carbon footprint describes how much CO2 emissions your actions and your lifestyle causes. Although sometimes it is a little tricky to get a wide view of the situation, roughly knowing your carbon footprint and the carbon footprint of different activities and products, can really help you make those few significant changes in your life to help protect the environment.
Here a few tips to reduce your carbon footprint! First and foremost, eating less meat will strongly impact your carbon footprint. Unplug your devices when you don't use them – stand-by mode uses energy that is de facto lost. Fly and drive less: did you know that 1 long haul flight emits as much carbon dioxide as a person produces on average in a year?
Don't indulge in fast fashion – in fact don't indulge in anything that only uses a product shortly. This may be a plastic bag, but also a paper bag. If you just use a paperbag once, it is just as wasteful as single use plastics. Plant some greens – even if you live in an apartment, every plant absorbs carbon dioxide and directly reduces your carbon footprint. If additionally, you grow your own vegetables or fruits, that helps you consume more local and seasonal produce. Eat local and seasonal – no need to be a big farm and produce it on your own, use farmers markets and local suppliers for your foods and avoid foods with long transport ways. Dry your clothes outside if possible (or line dry them) – dryers are huge consumers of energy.
What to do?
It is heart-breaking to know that we can't even stop climate change anymore, but just try and reduce it as much as possible. It's not enough to cut carbon emission, but carbon dioxide levels in the atmosphere need to be reduced. The technology to filter CO2 out of the atmosphere exists, even on a large scale. A research project in Canada developed a Carbon sink, that can filter 80% of the airs carbon dioxide and turn it into pellets, creating a negative carbon emission. They can even convert it to green fuel now. For most problems our world is facing, there is already some sort of solution. I wonder what keeps people from using it..
My question now remains – why do people not know about this and why is not every person and every country using this?
What is your carbon footprint?
Don't forget to register for my bimonthly emails and receive all of the recipes and news at once. Or just follow Milly's Melting Pot on Facebook, Instagram, Pinterest or now also on Twitter and never miss any news!
Bibliography:
– https://ourworldindata.org/food-per-person
– http://www.eu-fusions.org/phocadownload/Publications/Estimates%20of%20European%20food%20waste%20levels.pdf
– https://ec.europa.eu/food/safety/food_waste/stop_en
– https://waterfootprint.org/
– https://waterfootprint.org/media/downloads/Report-48-WaterFootprint-AnimalProducts-Vol1_1.pdf
– https://www.huffpost.com/entry/7-instant-ways-to-reduce-your-carbon-footprint_b_59321992e4b00573ab57a383?guccounter=1&guce_referrer=aHR0cHM6Ly93d3cuZ29vZ2xlLmNvbS8&guce_referrer_sig=AQAAAKb8KkliI698deF4GUMVQf07GwHuSRSHtgkTsEujcGSwmMCEHa-o1l0Gn_RRl056b7hLy6mN-N7ks67SiQd-yHGvDt3P-rzcOYOAtdgsWKsigw4zN7qGjHAbUn20SqK4leVqq8OQgAsORS1K8Aiw1twrG48Mnqxag8OiGFebNAmU
– https://www.wanderlust.co.uk/content/to-fly-or-not-to-fly/
– https://carbonengineering.com/
– https://www.ardmediathek.de/daserste/player/Y3JpZDovL2Rhc2Vyc3RlLmRlL3dlbHRzcGllZ2VsLzdkOWRmNTRmLTU3ZDAtNGYxMC04ZGY2LTQyMjNmZmJmMWUxNw/kanada-geo-engineering-ingenieurskunst-gegen-klimawandel
– https://www.theguardian.com/environment/2019/jul/02/use-compostable-plastic-and-the-16-other-essential-rules-of-effective-recycling?fbclid=IwAR1NmpxeaTS6xTJx9I5As0E7lK7EhYXaD-Fr_1Yi1XNV9h8PR9zXRGqZXPc