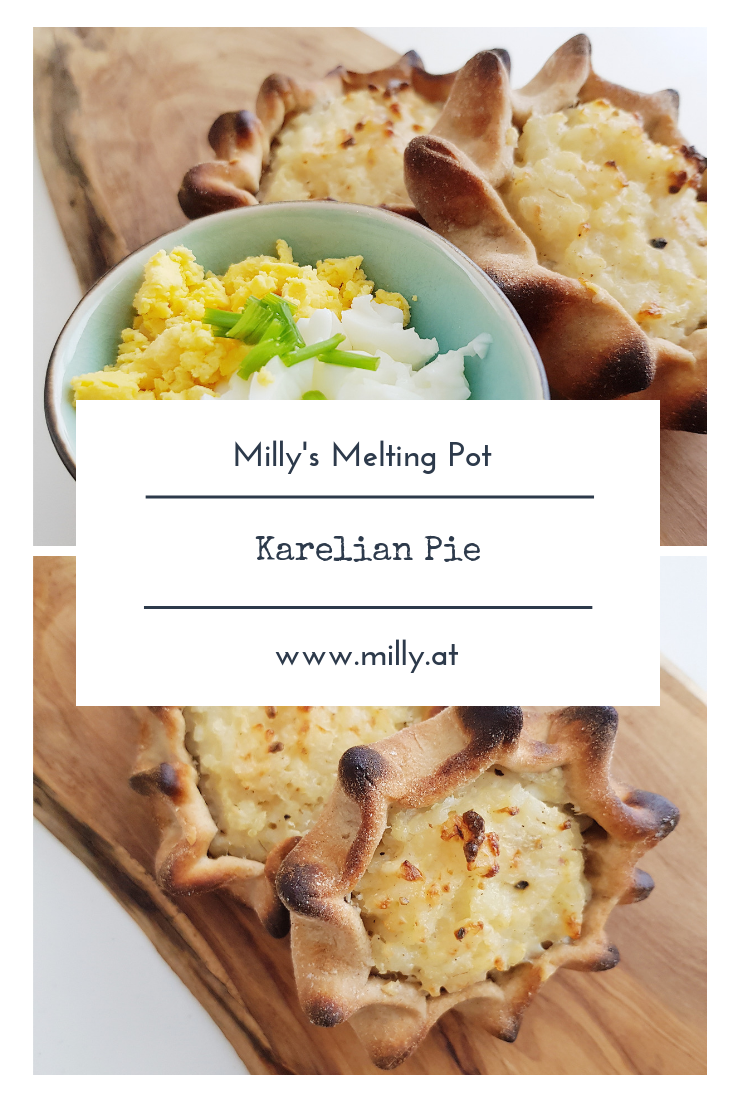 This is also one of my all time favorites. When I visited Finland a long, long time ago, I had the privilege of tasting many local specialties including reindeer and these lovely pies. What I appreciated most about Finnish cuisine, is that they often let the ingredients themselves carry the dish, and only minimally use seasoning. It's an honest cuisine – this also reflects that in the olden days they didn't have access to valuable herbs and spices!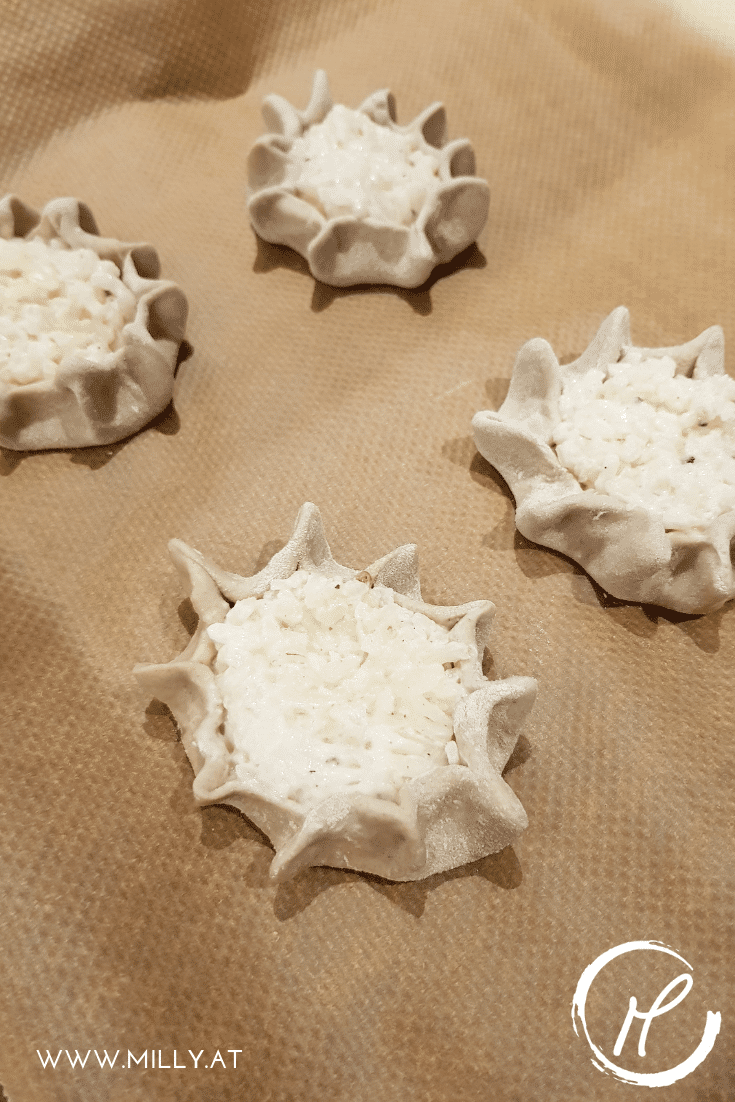 These pies have never left my mind. I did adapt them a tiny bit. First I used a risotto rice and cooked it according to specifications. Instead of slated water, I used 2/3 water, 1/3 milk. I first fried some onions slowly in some butter. I added the rice and let it roast for a minute or two. Then I added all the liquid (as opposed to risotto where you add the liquid in increments). Add some salt, pepper and the parmesan to taste and let it cook until done. My rice took about 12 minutes. Set aside and let it cool down.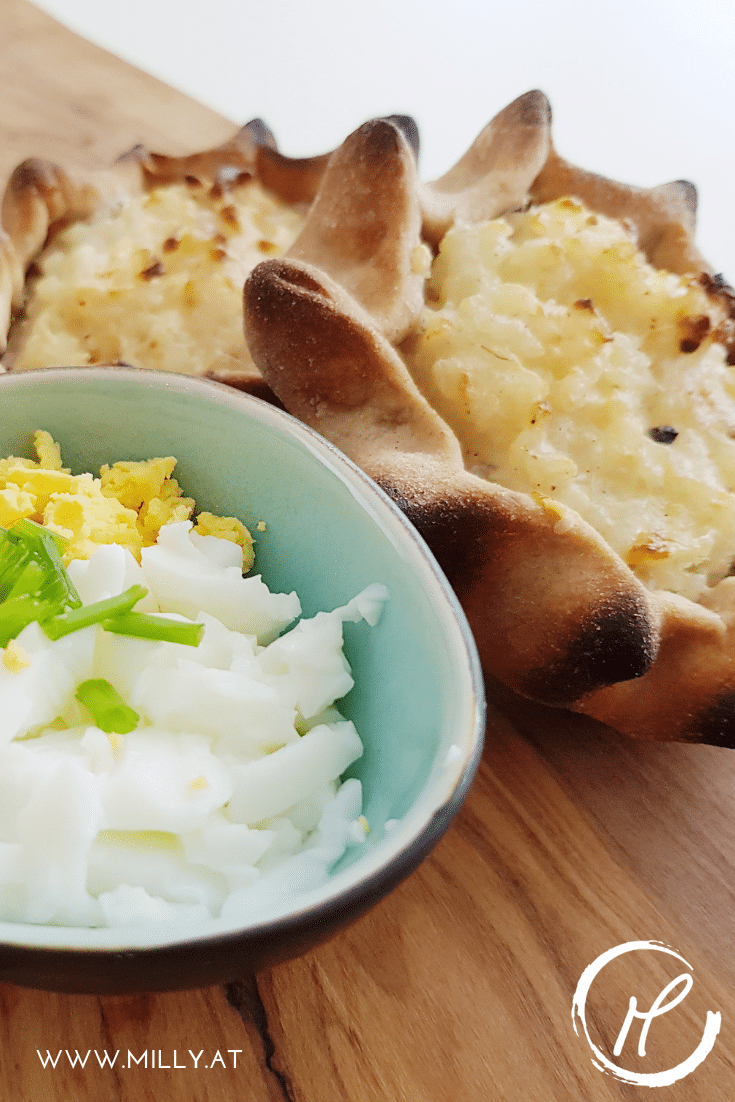 Prepare the dough: mix all the ingredients until you have a well combined dough, that doesn't stick to your bowl anymore. This amount of dough will give you about 10-12 pies, depending on the size you want. Divide the dough and roll 1 piece out into an oval shape (thickness around 1-2 mm). Add a generous amount of rice (2-3 Tbsp) onto the pie. Fold over the edges as to get a regular oval shape. And then use both your hands to fold the edges of the pie into that characteristic shape. You can find a few examples here. It doesn't matter if they are not even or beautiful – that makes the charm of this rustic snack. Bake at 200°C for 10-15 minutes and baste the baked dough with melted butter. Serve plain, or with eggbutter or even some smoked salmon. Whatever tickles your fancy! Et voilà 🙂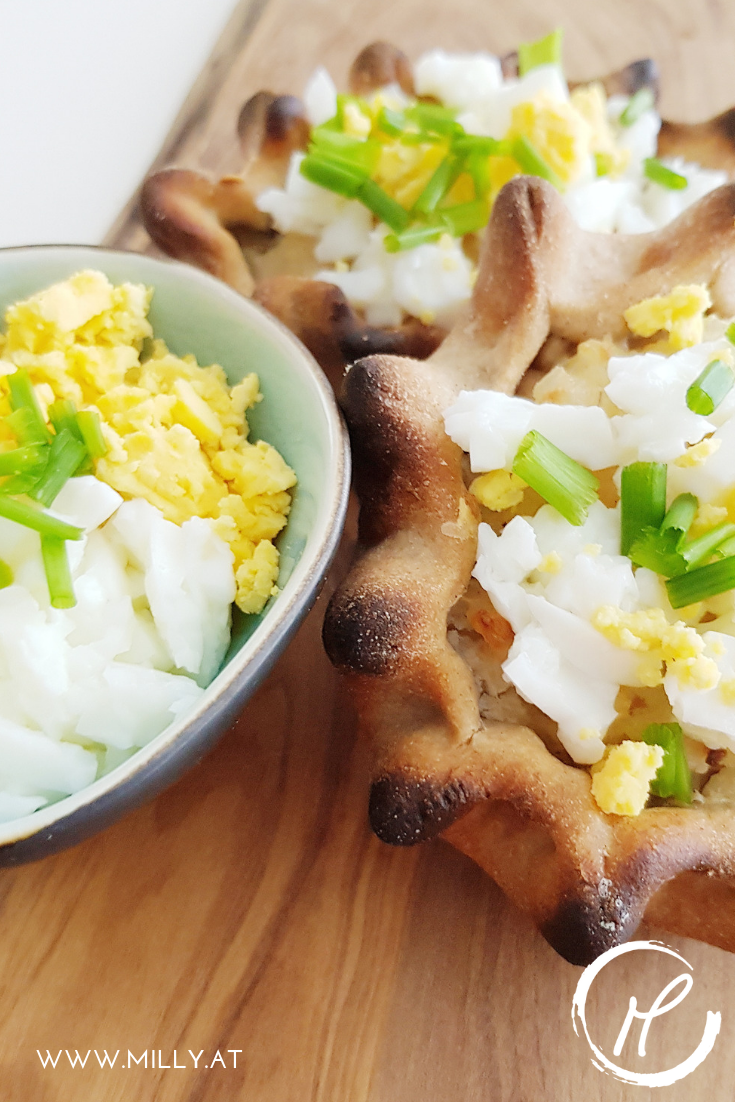 Don't forget to register for my bimonthly emails and receive all of the recipes and news at once. Or just follow Milly's Melting Pot on Facebook, Instagram, Pinterest or now also on Twitter and never miss any news!
Shopping list (for 10-12 pies)
1 onion
a little butter
1 cup risotto rice (e.g arborio)
2 cups water
1 cup milk
1 Tsp salt
Grated parmesan to taste
225 gr rye flour
60 gr flour
Salt
100-150 ml water (till the dough doesn't stick to the bowl)
Melted butter to brush the dough