"Pulled Fish" Tacos with Coriander-Mint Chutney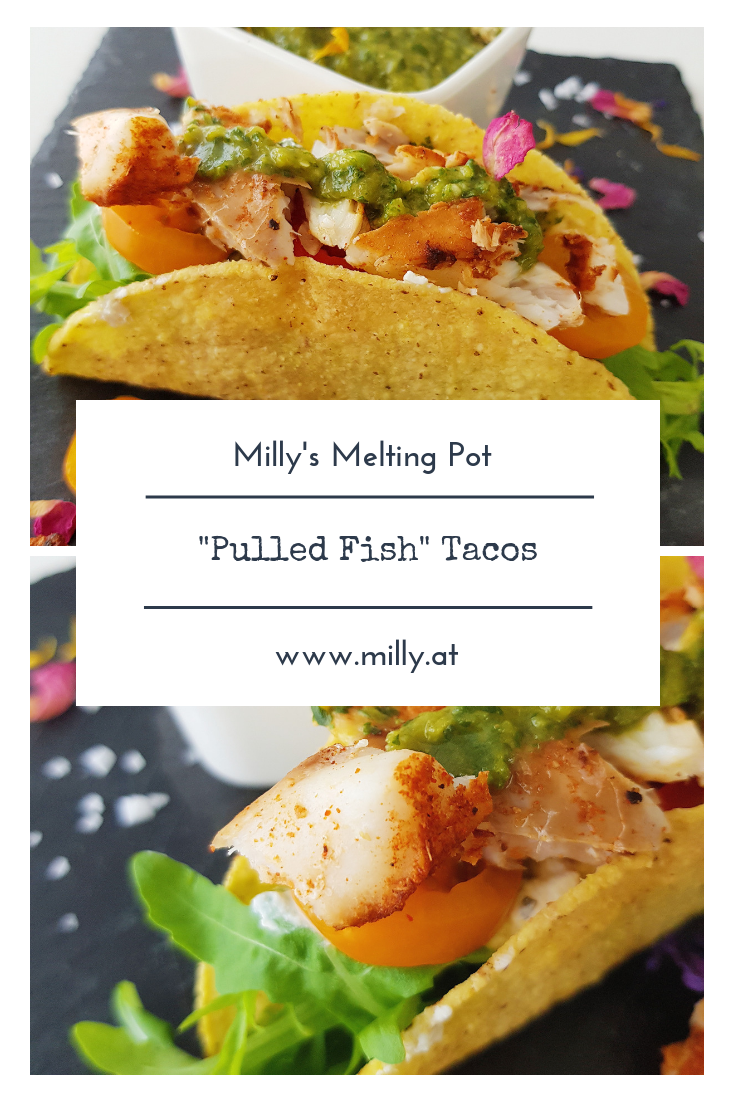 So I need to admit – this was a try and it turned out to be one of the better recipes of my blogging career. I love tacos – the crispy ones not the soft. And I need to eat more fish. So in true fusion food fashion, I thought I'd try this!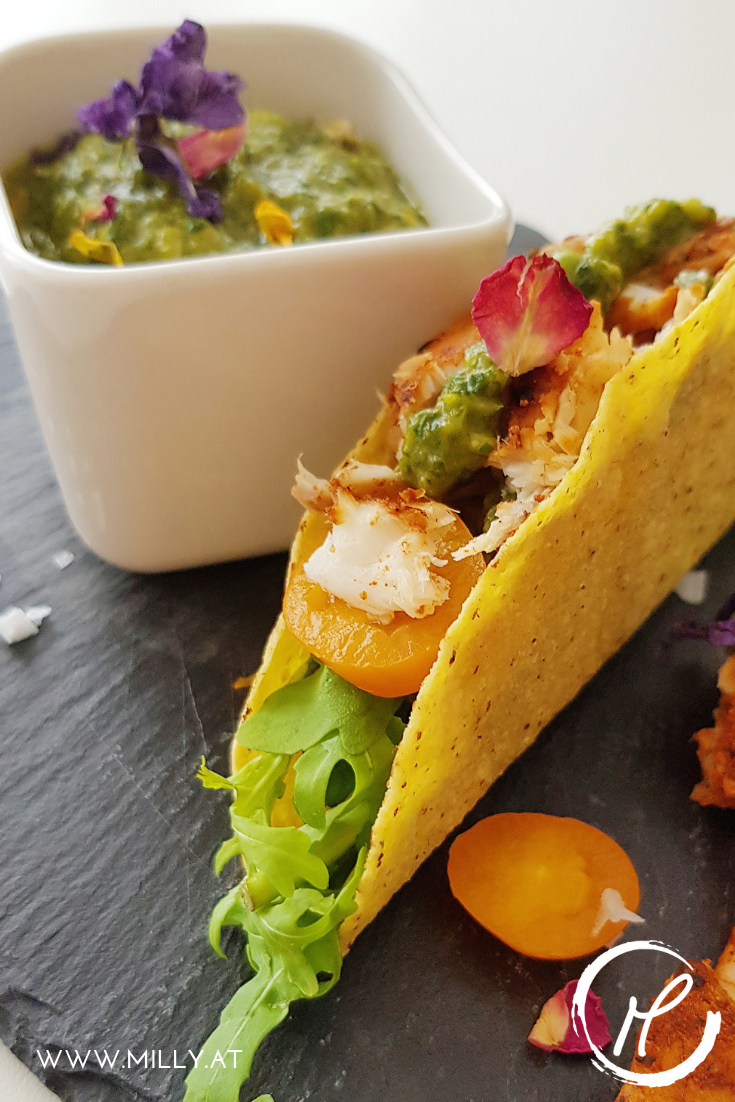 I marinated the fish with salt,pepper, cumin, lime juice and a touch of paprika for the color (I let the fish thaw in this mixture, but you need to consider that the fish will release quite a bit of moisture during the process). The recipe for the chutney can be found here.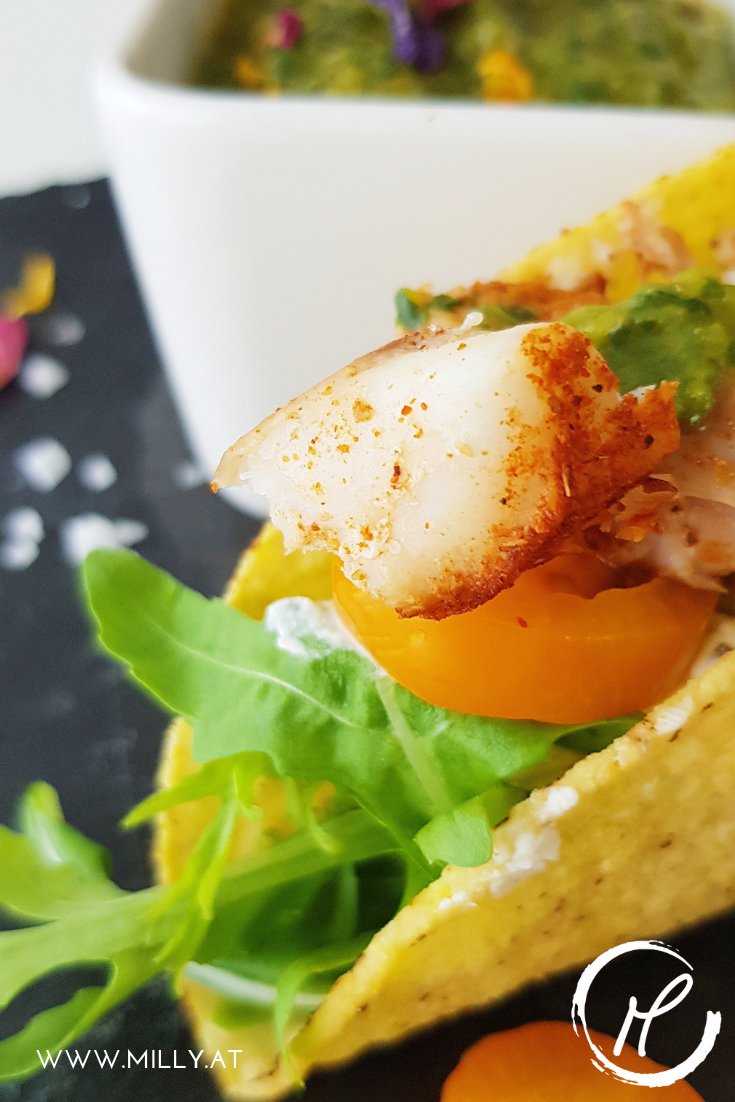 First warm the tacos in the oven. While they heat up, fry the fish at high heat until it colors. Fill the hot tacos with roquette, creme fraiche, tomatoes, chutney and the pulled fish. Sprinkle with lime juice and serve hot! Et voilà 🙂
Don't forget to register for my bimonthly emails and receive all of the recipes and news at once. Or just follow Milly's Melting Pot on Facebook, Instagram, Pinterest or now also on Twitter and never miss any news!
Shopping list (for ca 8 tacos):
3-4 fish filets (e.g cod)
2 hand full roquette salad
Creme fraiche
1-2 tomatoes or more coktail tomatoes
Lime juice