Potato Bhajias with a coriander-mint chutney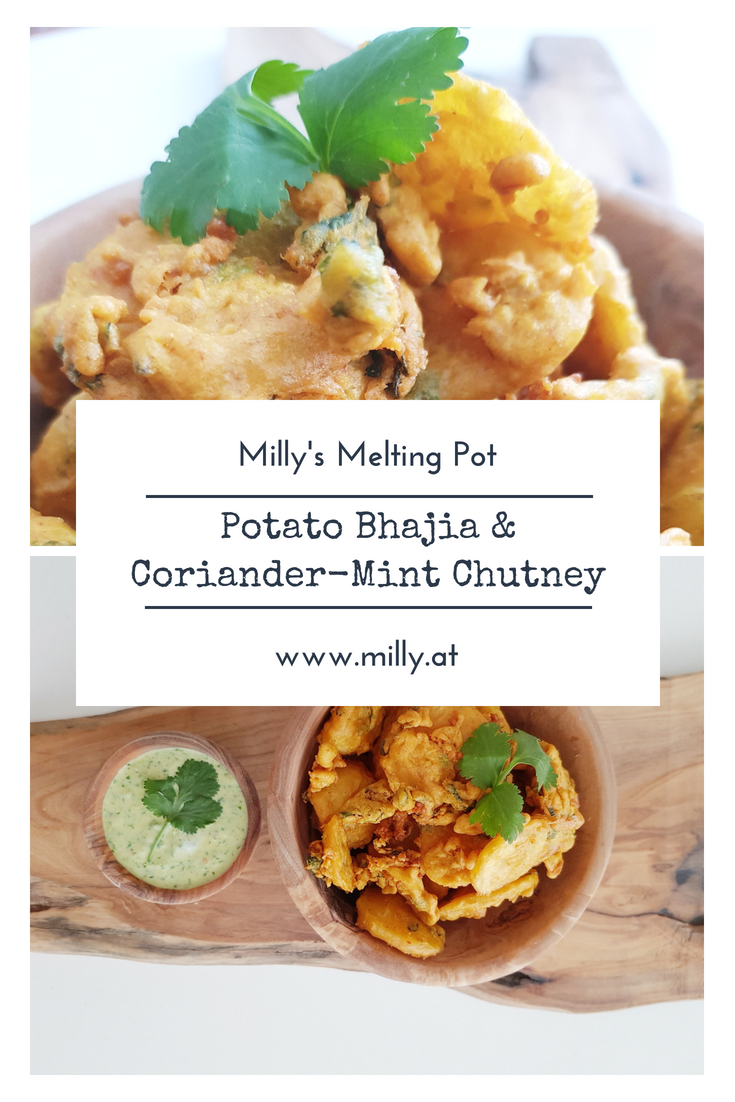 When I visit my grand-mother, she almost always makes these bhajias. Bhajias are usually vegetable fritters in a chickpea-flour batter. I only used potatoes in this case, but you can use all kind of vegetable – however you need to consider the different cooking times! The fresh coriander-mint chutney is delicious and a welcome counterweight to the greasier bhajias!
First peel the potatoes and cut them into thin slices (ca 1-2 mm). If the slices are too thick, then the potatoes won't be cooked when the batter has turned golden brown. Do not rinse the potatoes with water. Mix all the ingredients for the batter until it has the consistency of a thick pancake batter. The batter needs to stock to the potatoes and not run down immediately. Coat the potatoes with the batter and fry in hot oil for about 5 minutes or longer, depending on the thickness of your slices. In the meantime mix all the ingredients for the chutney and blend in a blender.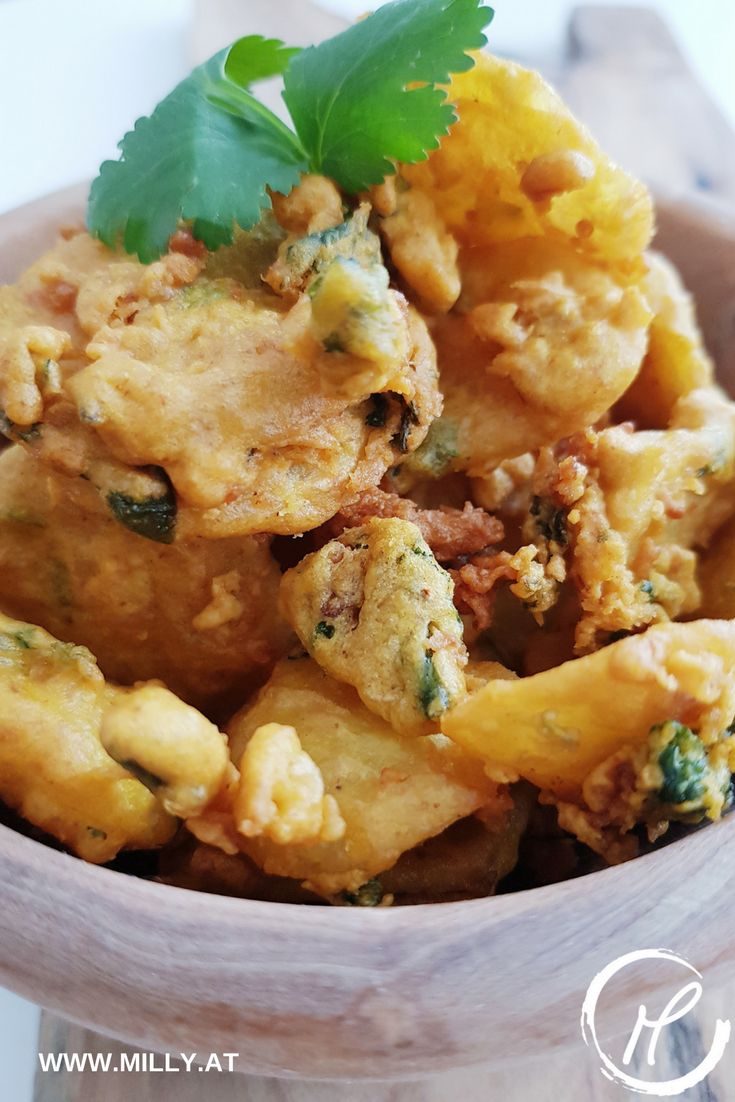 It is important that the oil is not to cold or too hot. If it is too cold, the batter will soak in a lot of oil. If it is too hot, the batter will darken quicker than the potatoes can cook. When the batter is golden brown, remove the potatoes from the oil and let them drain on a piece of paper! Serve hot with the chutney! Et voilà 🙂
Don't forget to follow me on Facebook, Instagram or Pinterest! My weekly newsletter will also bring you news and exclusive privileges! So subscribe for free for 1 email/week 🙂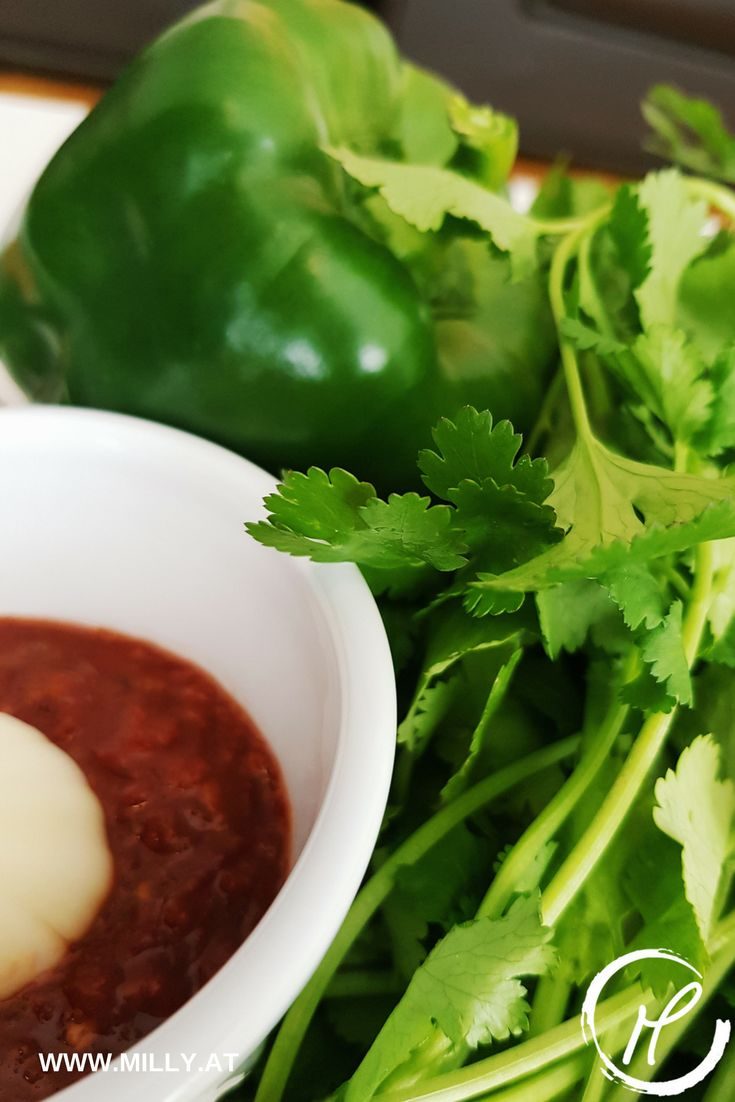 Shopping list (for ca. 30-40 bhajias):
5 medium potatoes
Batter:

150g chickpea flour
salt to taste (ca 1-2 Tsp)
1 Tsp Turmeric
1 Tsp Chili powder
1 Tsp ground cumin
1-2 Tsp ginger-garlic paste
1 Tsp chili sauce (e.g. Sambal Oelek)
1 hand ful coarsely chopped coriander
Water as needed

Chutney:

ca 40g coriander
ca 20g mint
garlic to taste
1-2 Tsp chili sauce
Salt to taste
1/2 green sweet pepper
Oil as needed
100g yogurt