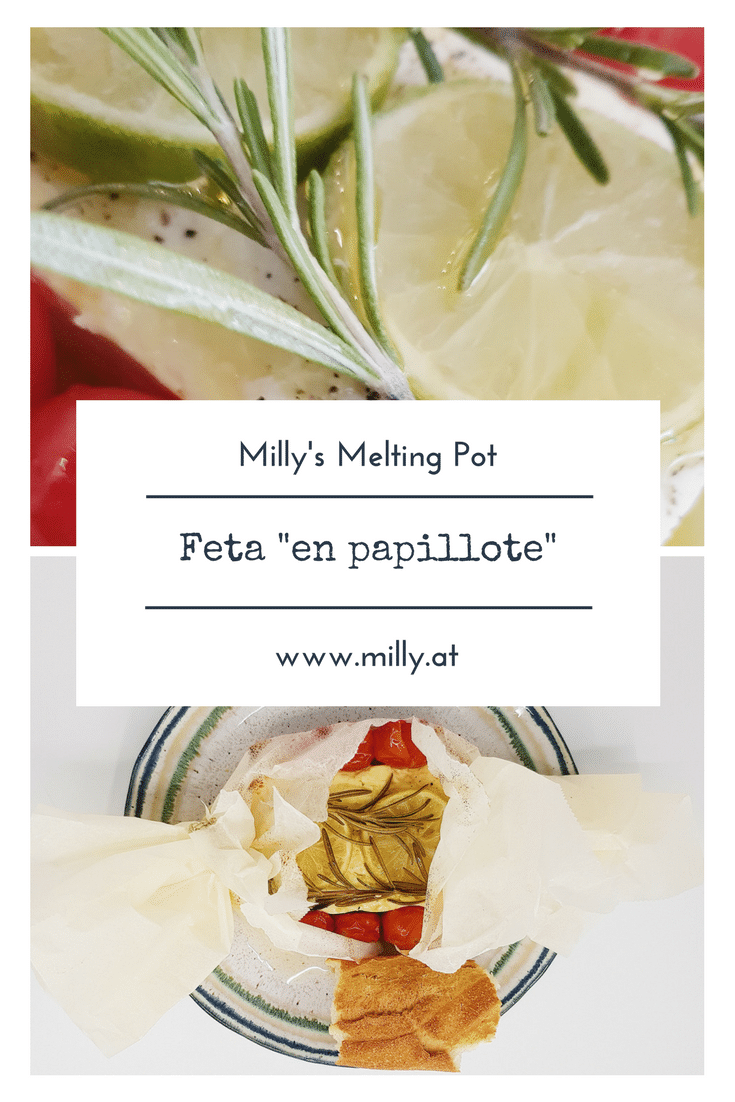 I am not sure this recipe qualifies as a recipe – because the tasty endproduct does not really depend on the skill of the chef, but more on the quality of the products used. A delicious olive oil and a handmade feta cheese will make this starter/snack absolutely mouthwatering!
It's funny how I never liked Feta when I was younger – and now I can not imagine it any other way! Take a piece of baking parchment and put it on a soup plate – this will help with the binding later. Add the Feta, paste with some garlic . Add the pepper, the rosemary twigs, the lime and the tomatoes. Drizzle generously with olive oil and bind the parchment on each side to form a little packet. Put in the oven at 180°C. How long you leave it there is a little up to you: Feta doesn't really melt, so once it is hot it won't really develop any more. And as all of the ingredients are in the packet, they won't really burn either! So this is ideal to prepare in advance! Serve with a fresh and crispy baguette or ciabatta bread! Et voilà 🙂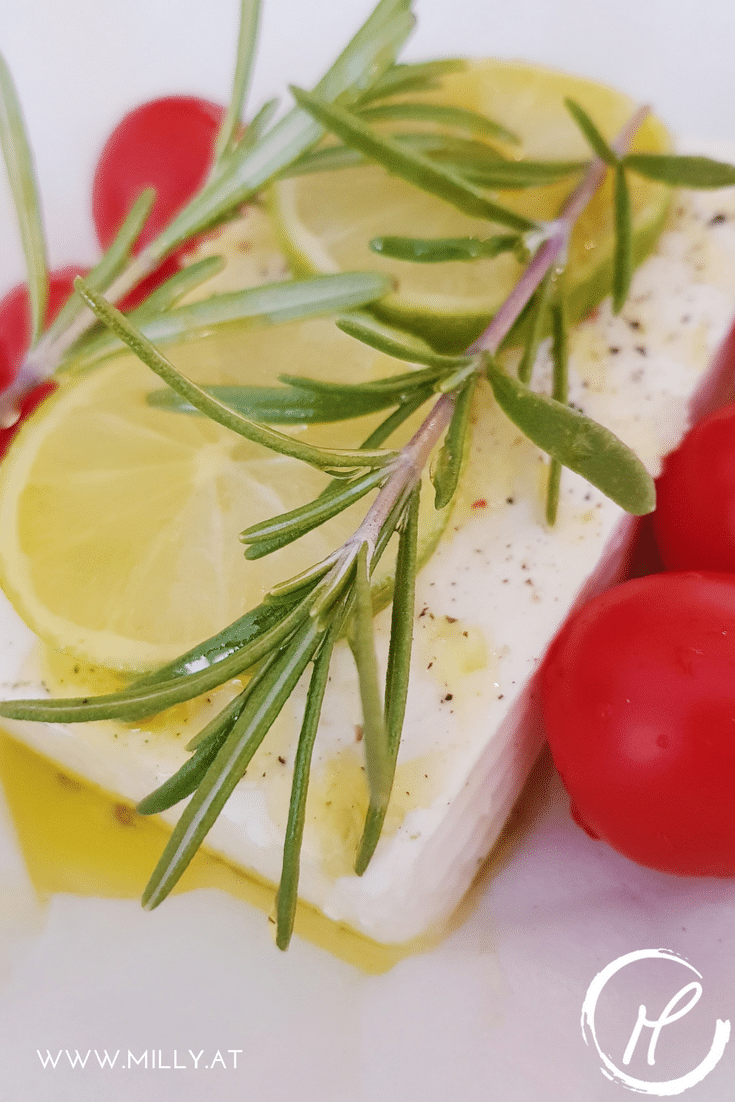 If you think "what am I going to eat ?" every day and you get irritated because planning your meals takes so much time? Then subscribe to my newsletter and receive my awesome meal-planner where you can plan your meals for a month in under 30 minutes.
Shopping list (2 portions):
Feta cheese
Garlic paste
Fresh rosemary
Pepper
Slices of lime
Cherry tomatoes
Olive Oil