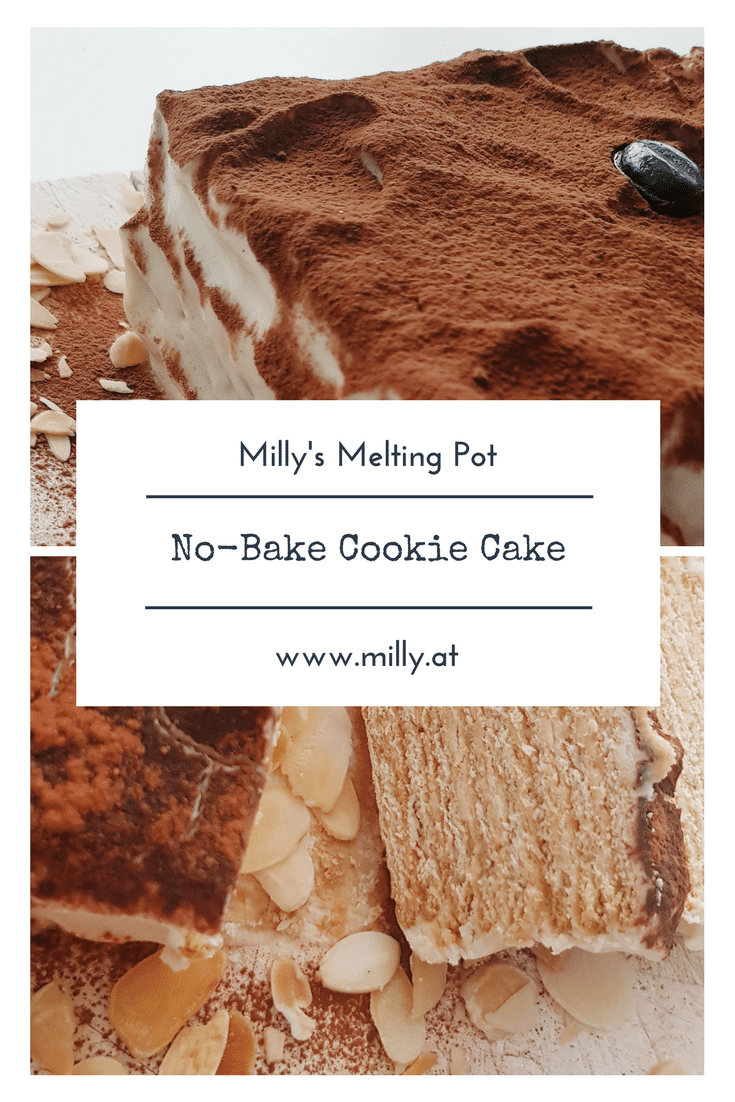 I haven't made this recipe for at least 20 years. My friend gave me this recipe, and I fell in love! Although I am not usually a fan of coffee flavored buttercream, I really like this one! In Luxemburg this type of cake is called "Petit Beurre's Kuch" which roughly translates to "sweet butter biscuit cake". However in german speaking countries this recipe is best known as "Kalter Hund" – which translates to "cold dog" !:)
First start by making the coffee: make a strong filter coffee and let it cool. I's rather use an espresso for the buttercream! But you can also use soluble coffee – the important bit is to not have too much liquid, as it will not mix with the buttercream. Then mix all the ingredients for the buttercream. If the cream becomes flaky after adding the coffee, just continue whisking and maybe add 1-2 Tsp of Mascarpone. The cream will come together after a while!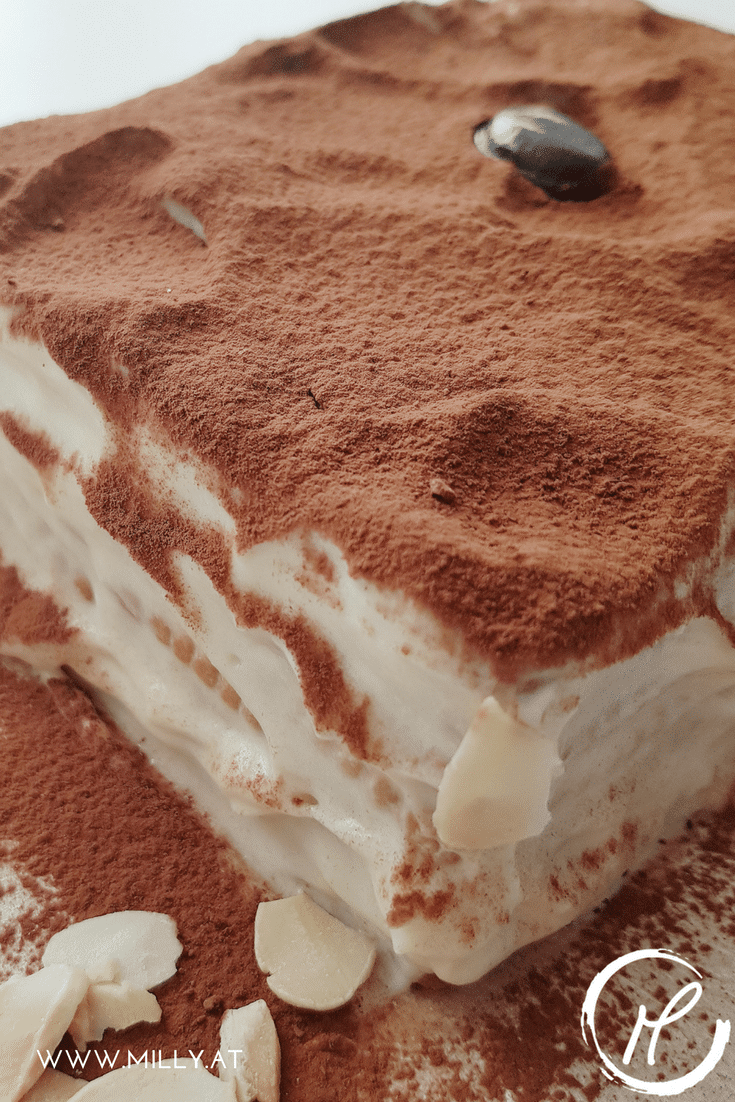 Dip the cookies into the filtercoffee. Lay the cookies in a 2×3 shape (or other) on a plate or board. Cover with buttercream. Repeat these steps: stack a layer of cookies, cover with buttercream. Do not be cheap with the buttercream, otherwise the cake will be dry. Repeat these steps until the cake has the height you desire. Spread the rest of the buttercream on the cake and drizzle with cocoa powder as decoration. Let it cool in the fridge for a few hours. Et voila!:)
If you don't want the cake too sweet, use less sugar or sugar reduced biscuits!
Shopping list:
2 packs of sweet butter biscuits
125 g butter
125 g powdered sugar
125 g cream cheese
Mascarpone to taste (makes the buttercream lighter!)
1-2 cups filter coffee (or diluted espresso or soluble coffee)
1-2 espressos
Cocoa powder
Roasted almonds as decoration