Milly's Citronella-Elderflower Liquor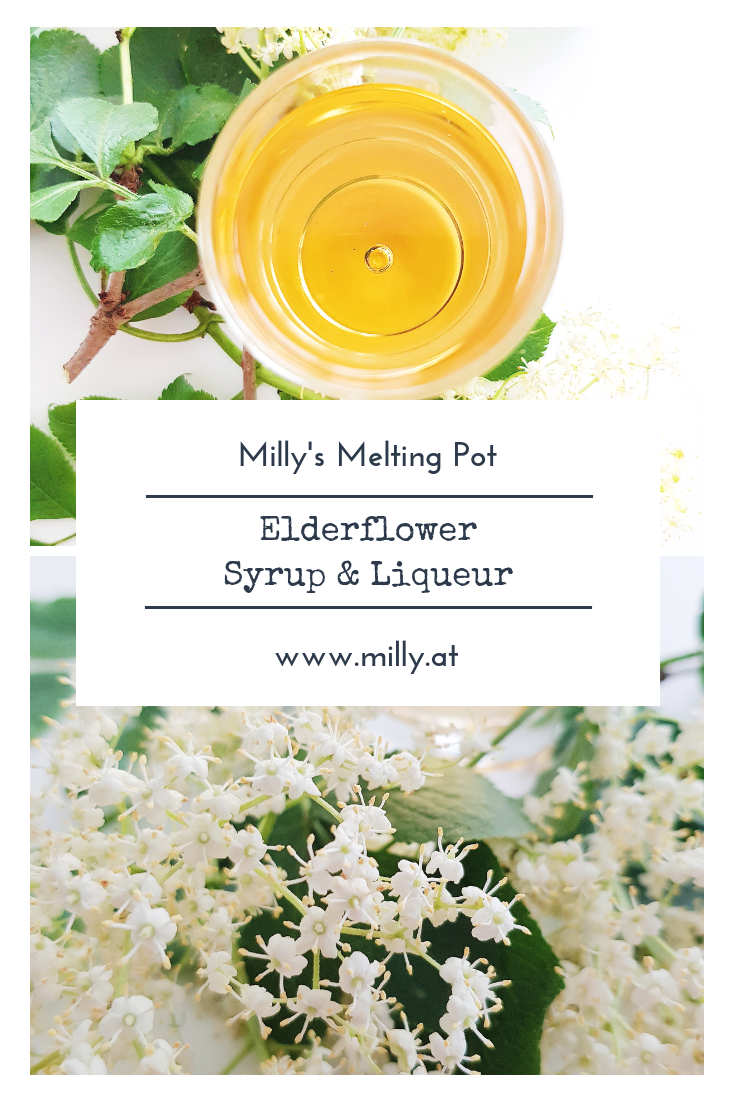 I am grateful every day for my friends and family – especially as they so willingly are my guinea pigs! As a food blogger I have failed more than once in the kitchen, and stood before many catastrophes. That's why I am so grateful for having honest people around me that give me honest feedback. Last week, we celebrated a birthday – a perfect occasion for me to bring this liquor and make them try 🙂 It tasted amazing and it is so easy to make – or also it is a great gift idea.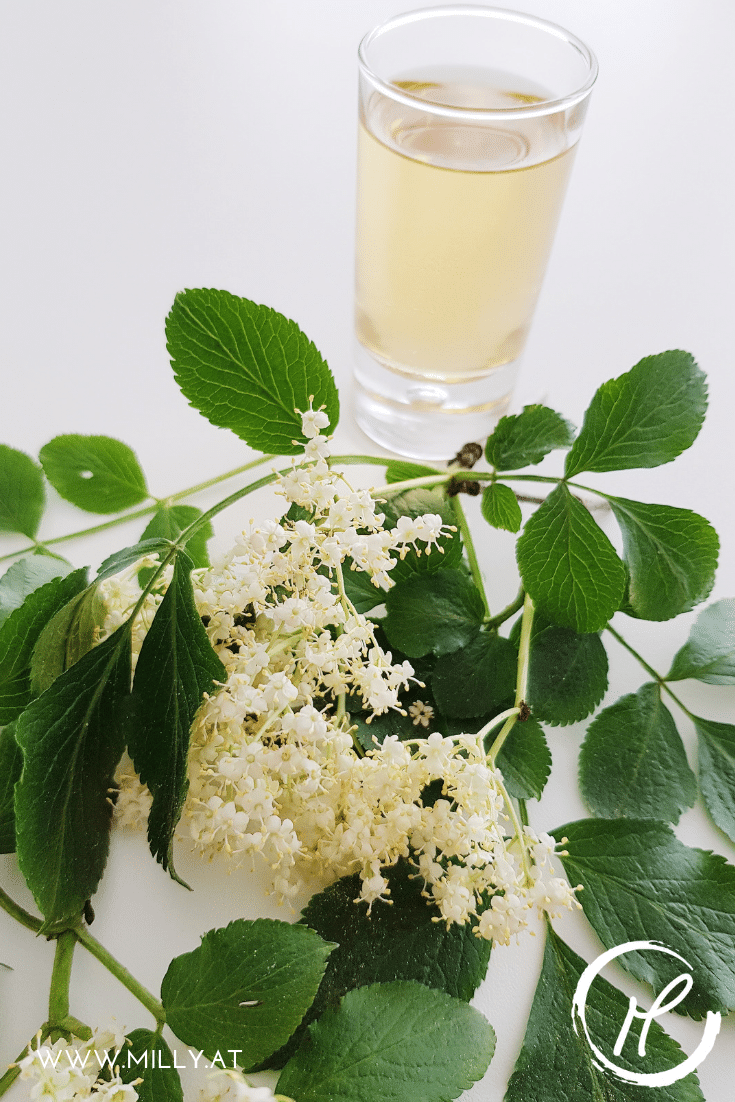 First, similarly to preparing an elderflower syrup, boil the water, sugar and citric acid until everything has dissolved. But in this recipe, use a lot more elderflower blossoms, so that the liqueur has a more intense taste. Then add the washed and chopped citronella leaves, and let it rest for 15 Minutes. Now pass this liquid through a colander and pour it over the cleaned (but unwashed) elderflowers and the sliced lemons. Cover this mixture and let it rest in the fridge for 2 days.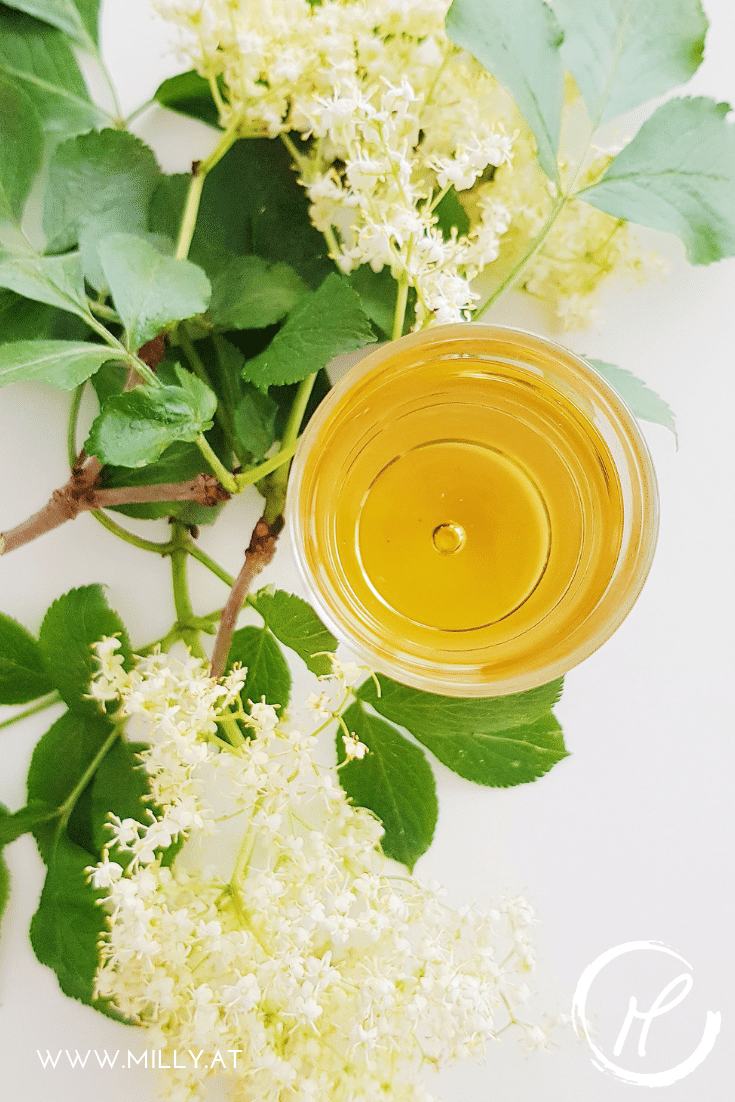 After 2 days, pass it through a colander and filter it through a kitchen towel. Let it boil for a few minutes. When the syrup has cooled a little, mix with the vodka and fill into the bottles. This liqueur does not need to rest, it can be drunk immediately. For those who need a quicker alternative, just mix a elderflower syrup with the same amount of vodka. Et voilà 🙂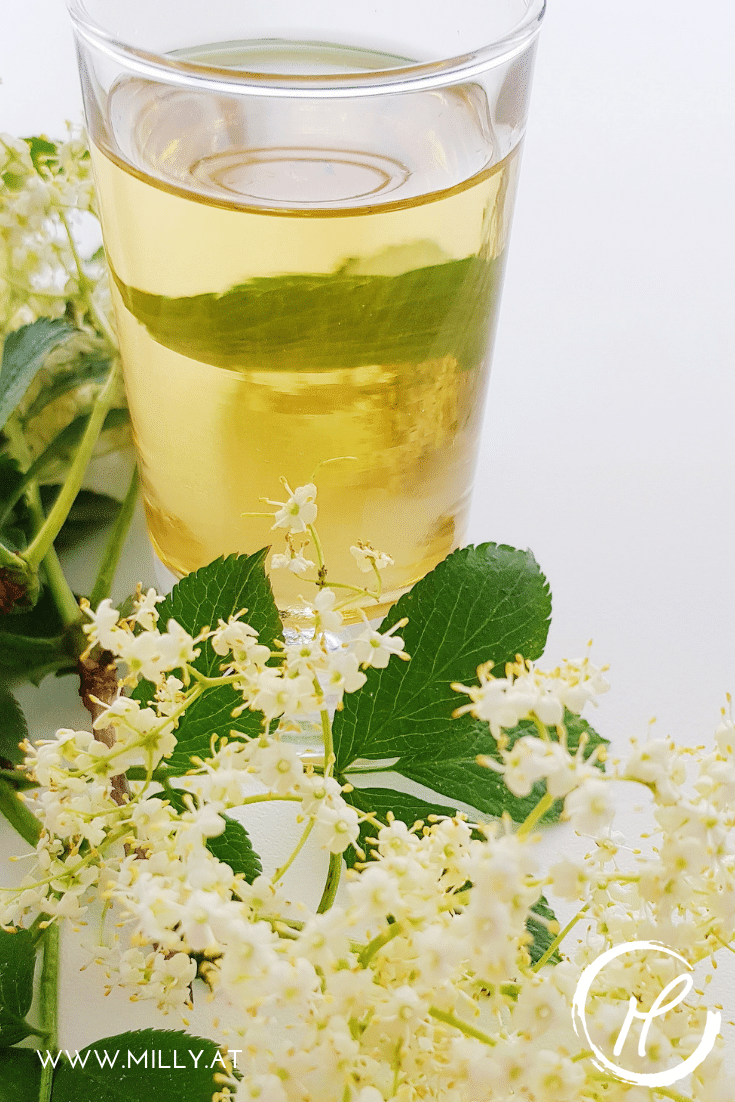 Don't forget to register for my bimonthly emails and receive all of the recipes and news at once. Or just follow Milly's Melting Pot on Facebook, Instagram, Pinterest or now also on Twitter and never miss any news!
Shopping list (for ca 2 l of liqueur):
1 bunch of citronella leaves
ca. 30 elderflower blossoms
1 l water
500 g sugar
25 g citric acid
1-2 organic lemons
1 l vodka