Quick and easy rhubarb jam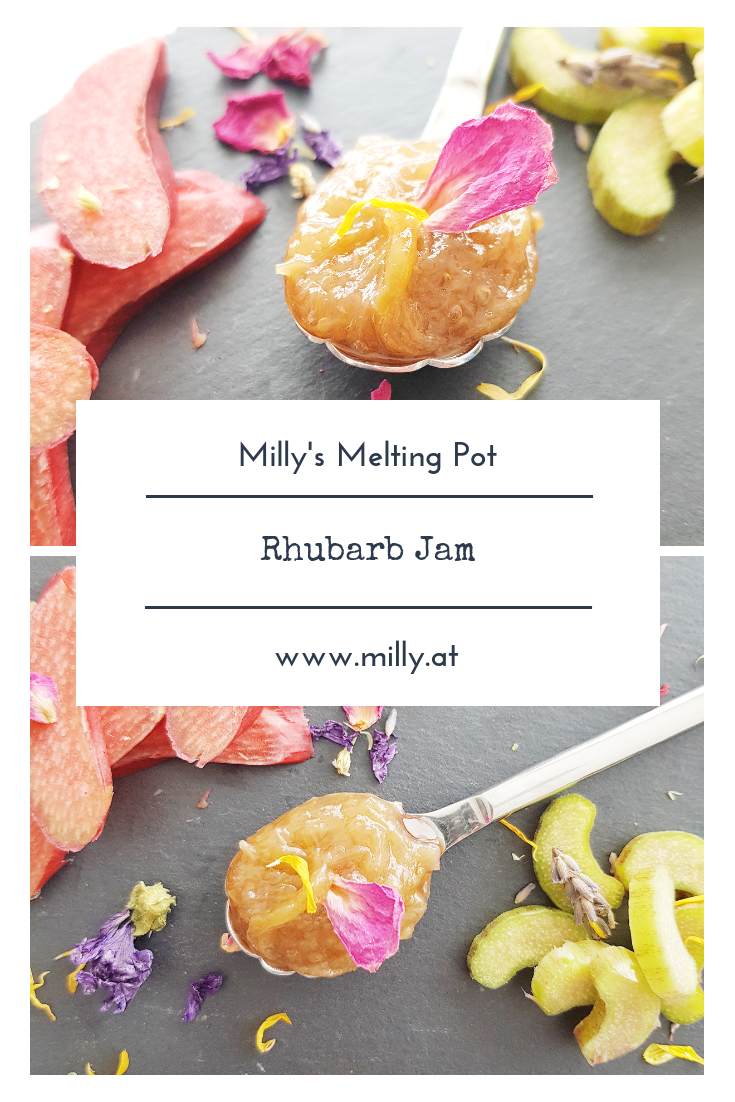 Jam or marmalade? Which is it? In german the term "Marmelade" is commonly used for all fruit preserves, although technically it should only be used for preserves made of citrus fruits. This is very similar in english, where the term jam is used for preserved fruits and marmalade for citrus preserves. How complicated:) I just want a fruity spread! I remember my grandmother Anna cooking jam in a huge copper pot and stirring it for hours. Honestly, that kept me from trying it myself for a long time, because I thought it would take so much time. But it doesn't – it just takes 15 minutes.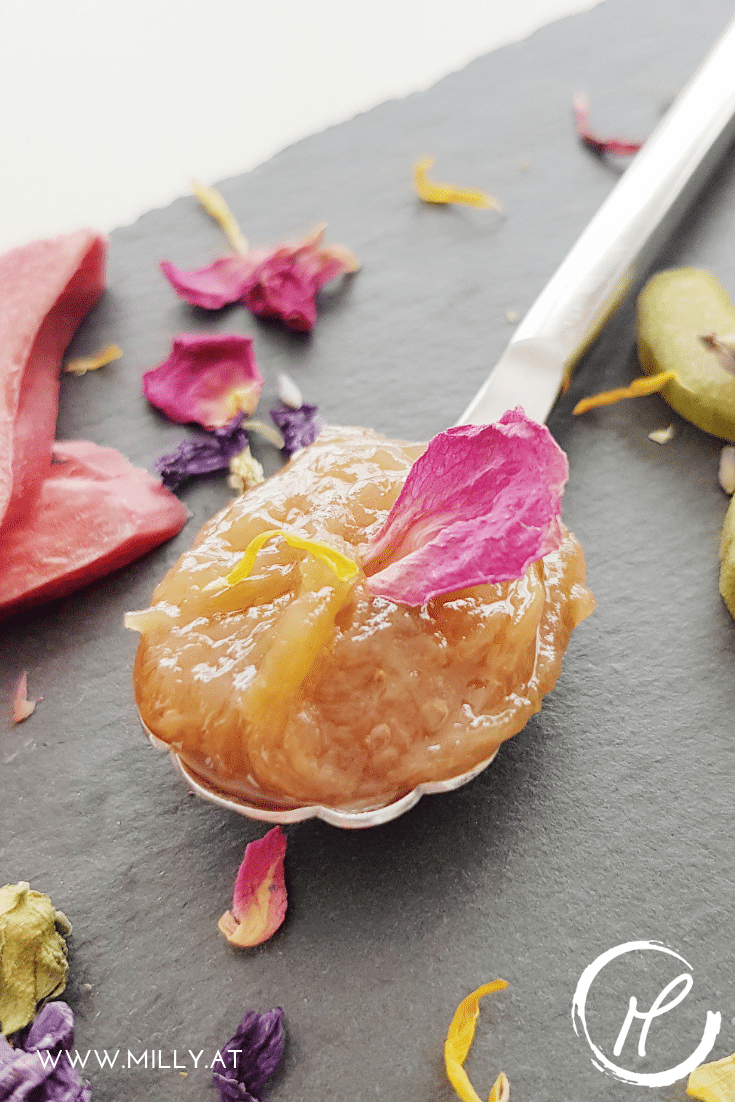 I did not want to cook a cupboard full of jars. I just wanted to have some rhubarb at hand after the season ended. By the way, this jam tastes delicious on fresh ciabatta bread! You can find an easy recipe here!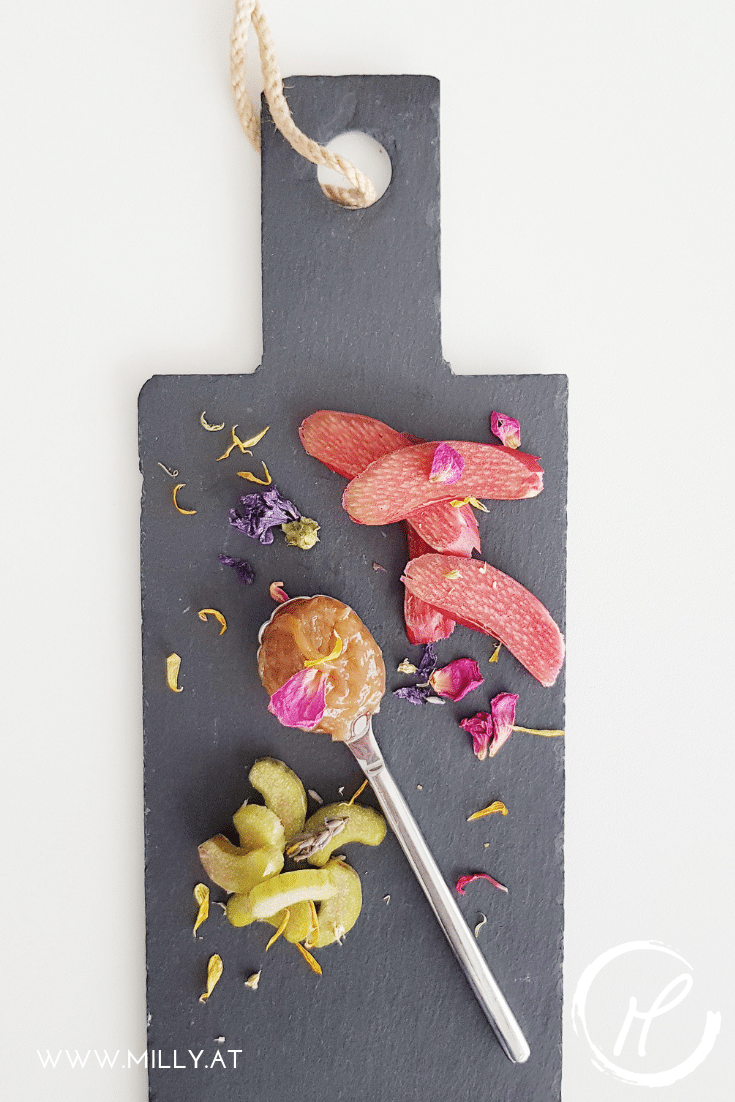 Making these fruit spreads is exceptionally quick: clean the rhubarb and chop it up. Weigh it and add 1/3 of this weight of sugar to the mixture. I used a store bought mixture called "Einmachhilfe" which helps the jam solidify when it cools. Unfortunately I can not find the English translation. The ingredients are mainly pectin and citric acid. Let this mixture boil for a few minutes. Fill the jam in sterile jars, and let the jars sit on their lid for 5 minutes. These preserves are also a lovely gift. Et voilà:)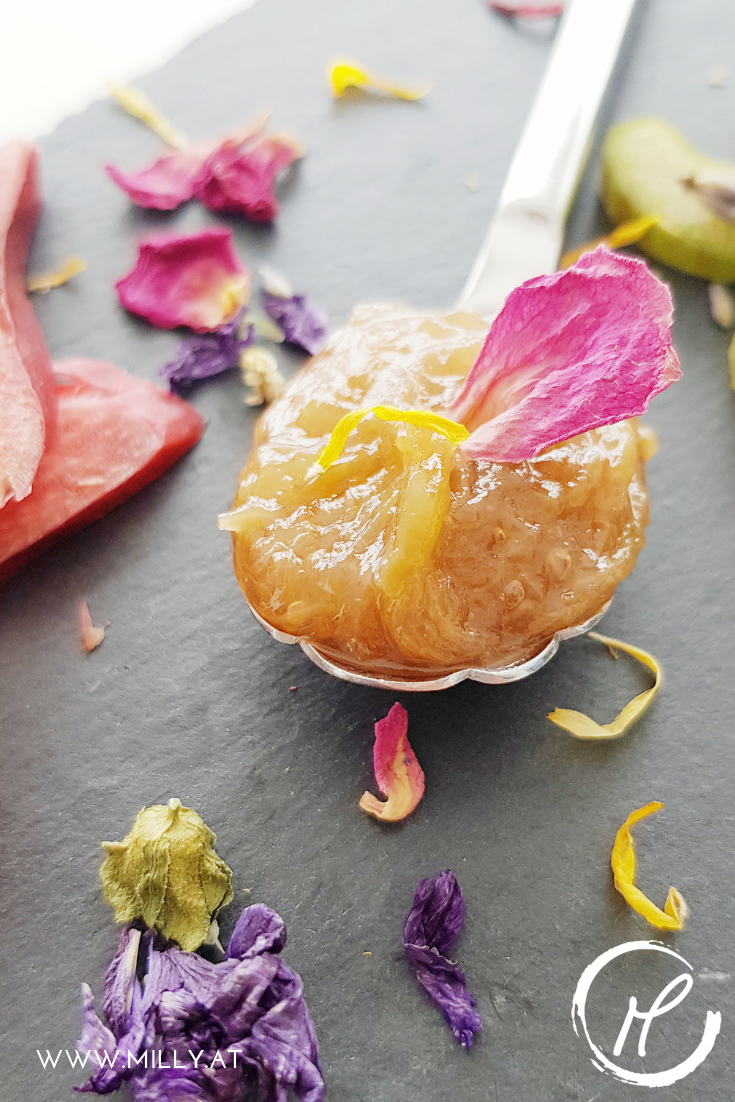 If you are interested in the science behind your food and your everyday life then join my group "The bubbly biochemist" on Facebook! Don't forget to register for my bimonthly emails and receive all of the recipes and news at once. Or just follow Milly's Melting Pot on Facebook, Instagram, Pinterest or now also on Twitter and never miss any news!
Shopping list:
X g strawberries or rhubarb
X/3 g sugar
3:1 "Einmachhilfe" (mix of pectin and citric acid)
(Vanilla sugar to taste)
Sterile jars