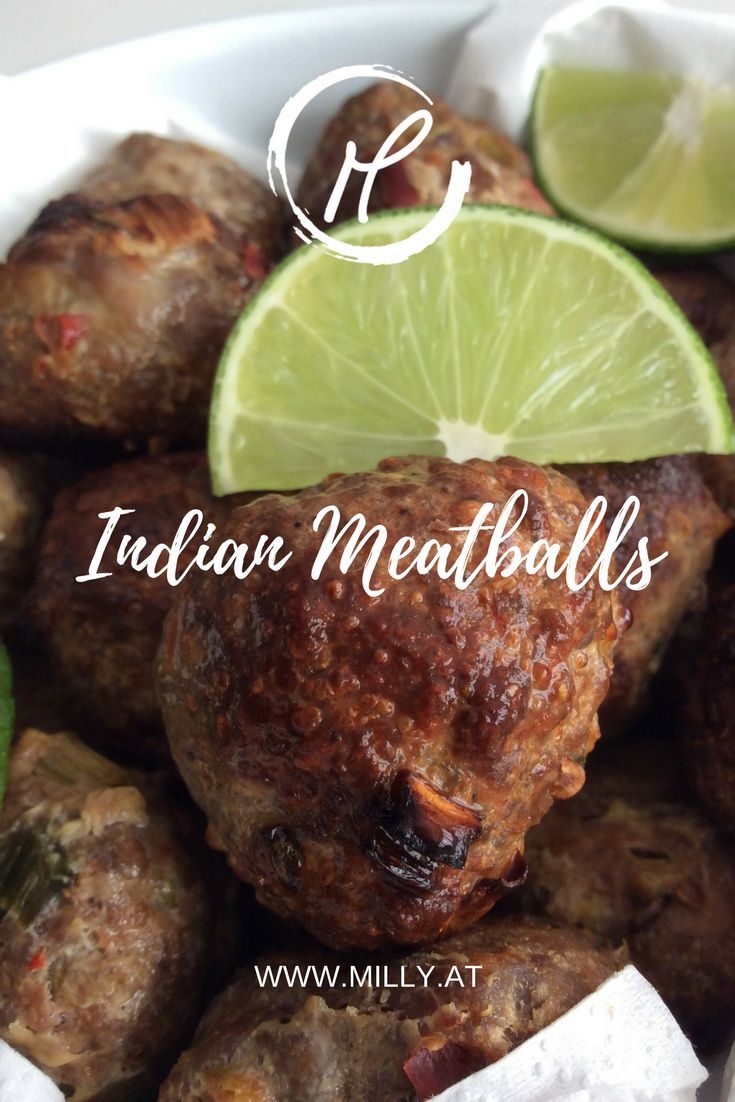 When I met my better half a little over 5 years ago, I suddenly found myself facing a culinary challenge: he has been following a "low carb" diet for almost 20 years and I..well I haven't:) I also wanted to introduce him to the indian cuisine. I wanted to make him "Samosas", the famous indian snack. However, due to the filo pastry, this does not work for a "low carb" diet. Then I thought: " Ok! I will do it without the pastry!" And that is how these special meatballs were born, and until now they are one of his favorite dishes.
The recipe does not contain bread crumbs or anything similar, so that it complies with the "low carb" guidelines. However, it is up to you to decide how to prepare them of course. Just mix all the ingredients well, form the meatballs and either bake them in the oven (Careful: this is perfect if you other things to do, but the meatballs get dry very quickly) or just fry them in a pan with a little oil. The recipe does not take a lot of time for preparation, but it does require some patience if you fry the meatballs in the pan, depending on their size. Serve with some lemon juice. This recipe is also perfect for picnics. Et voilà 🙂
How do ou prepare your meatballs? Just leave a comment:) And don't forget to subscribe to the newsletter!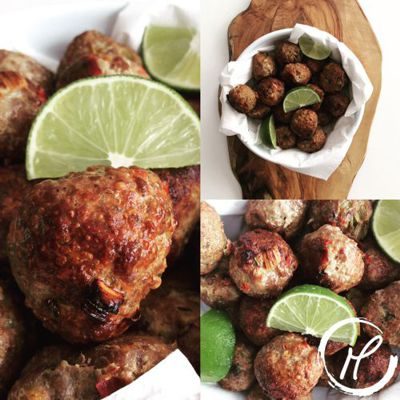 Shopping list (for ca. 20 meatballs depending on size):
500 g minced meat (mixed porc and beef minced meat will make the meatballs juicier because of the higher fat content)
2 Tbsp ginger-garlic-paste
1 Tsp Garam Masala
1 Tbsp lemon juice
1 Tbsp Worcester Sauce
Salt / pepper to taste
1/2 bunch chopped coriander leaves
1 large chopped spring onion
1 Tbsp Sambal Oelek or other chilli sauce (my absolute favorite is this one!)
1 egg
Lemon slices to taste
(This recipe contains affiliate links)