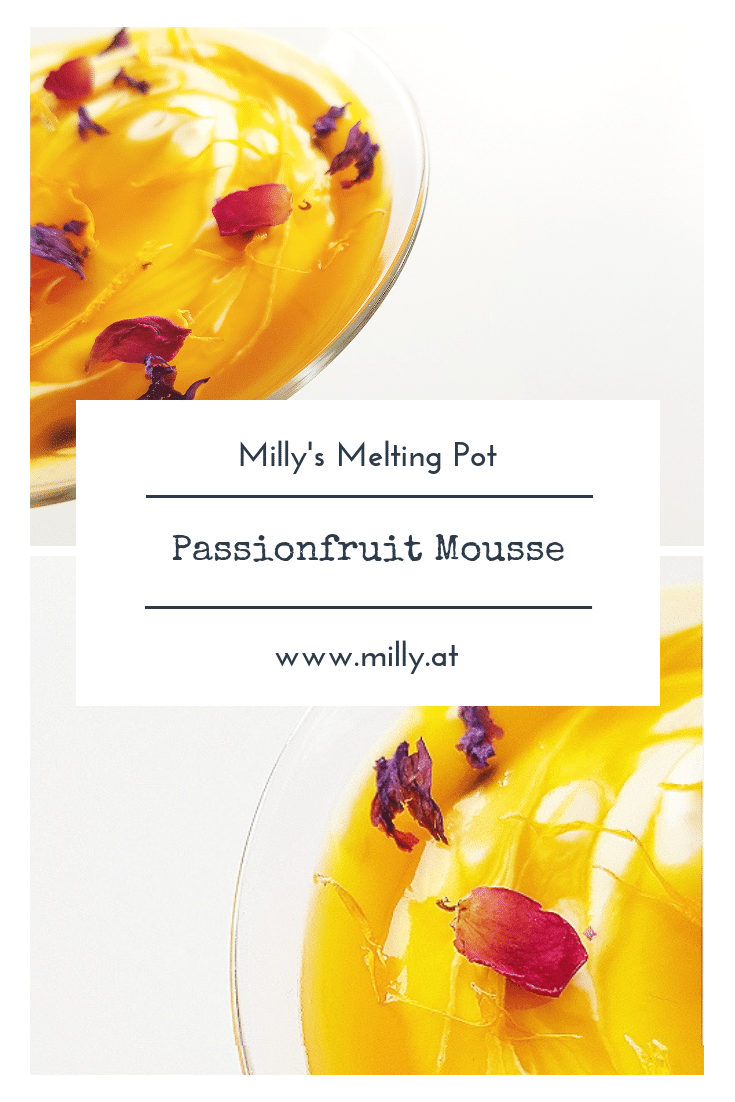 Passionfruit or maracuja is one of my favorite flavors out there. When I was young, supermarkets didn't have such a wide selection of tropical fruits as they do now. However my father, who was originally from East Africa still managed to find some passionfruit in tiny Luxembourg of the 80s. He scraped out the flesh and the meat and mixed everything with orange juice. That was the first time I ever had that taste explosion in my mouth. Since then I adore everything that has passionfruit in it. I wanted to develop a recipe for the blog that wasn't too complicated though (like many of these ultra-fancy patisserie recipes out there). And so was born this recipe for passionfruit mousse!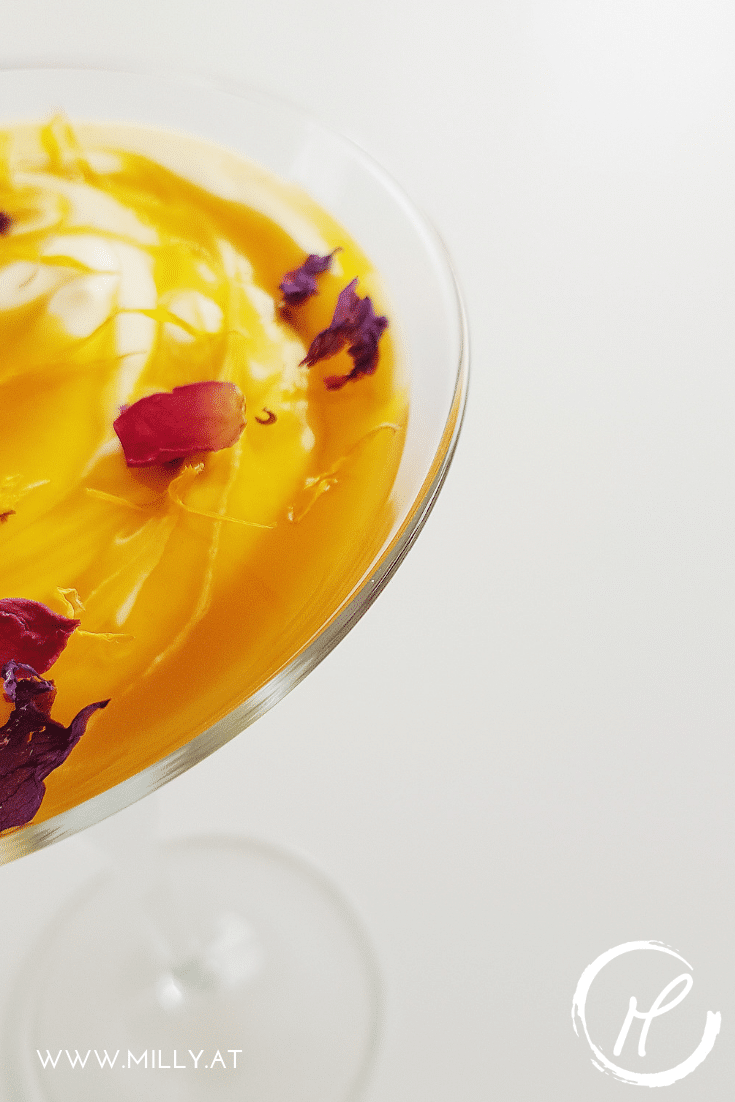 First soak the gelatine in cold water according to instructions. Then mix quark, yoghurt, sugar, vanilla sugar and passionfruit juice and stir until the sugar has dissolved. Dissolve the gelatine in a little bit of water over medium heat (don't allow to boil). Add a Tbsp of quark mixture to the gelatine to slightly cool it off and then add this mixture to the rest of the quark mixture.
Beat the cream to whipped cream and stir in half of the quark mixture gently. You now have 2 cremes with different consistencies – layer them alternatively all while adding a layer of coulis in between in a dish or a glass. Let it cool and set in the fridge for a few hours. Et voilà 🙂 A creamy light mousse that can be served at any occasion!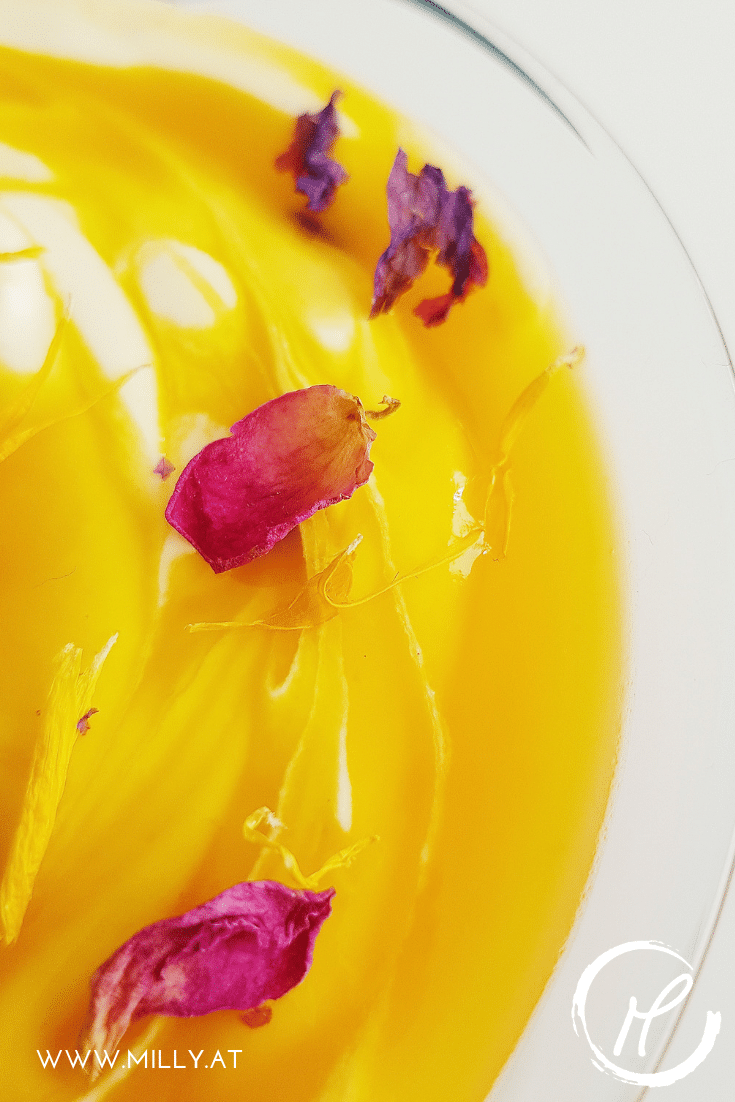 Don't forget to register for my bimonthly emails and receive all of the recipes and news at once. Or just follow Milly's Melting Pot on Facebook, Instagram, Pinterest or now also on Twitter and never miss any mews! More dessert recipes here!
Shopping list (for ca 6 portions)
250 g quark
150 g greek yoghurt
100 g sugar (including 1 packet of vanilly sugar)
200 ml passionfruit juice/puree
200 ml cream
3 leafs of gelatine (for ca 700 ml liquid)
Passionfruit coulis