Portuguese apple-cinnamon cream pasties – "Pasteis de Nata"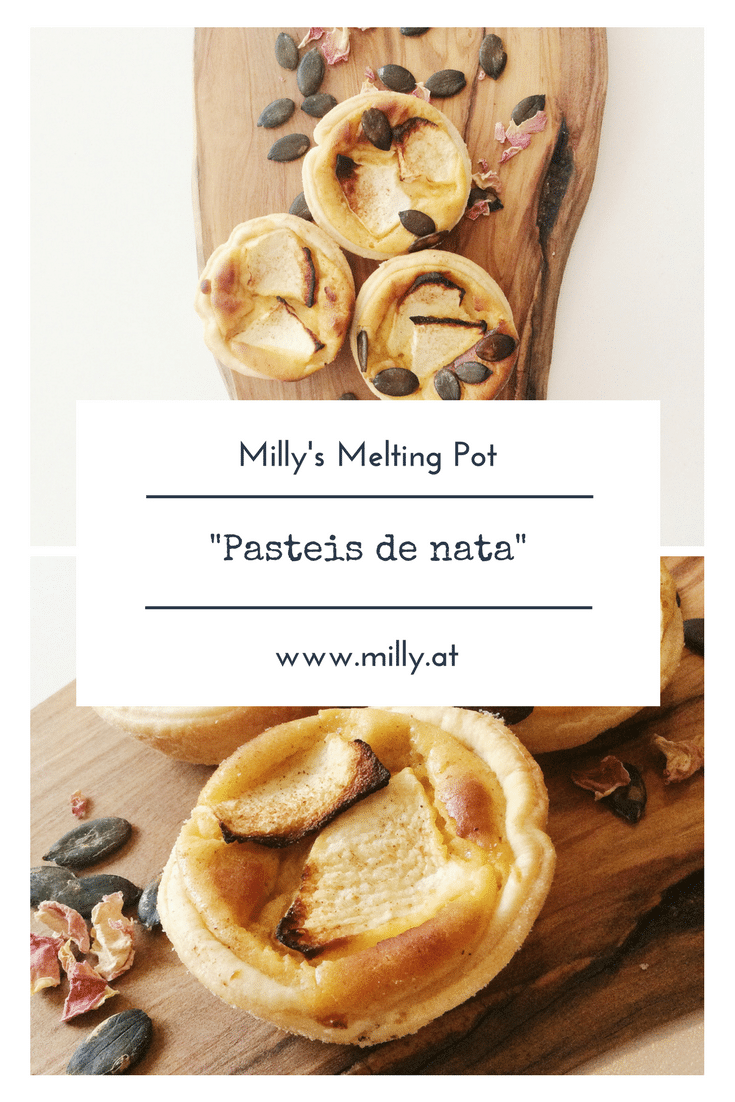 For my fellow Portuguese citizens in Luxembourg and Austria: here my version of the very popular and extremely delicious "Pateis de nata" – Portuguese cream pasties. This pastry can be bought in many places, but the most famous are still the "Pasteis de Belem" in Lissabon.
I first prepared the vanilla cream: for that thoroughly mix the egg yolks, sugar, cream and milk and heat to a boil while constantly stirring. Take a few tablespoons of this liquid and dissolve the starch. Mix the starch back into the mixture and bring to a boil again until the cream thickens (don't forget to stir). Remove the custard from the heat and set aside to cool a little bit.
In the meantime peel and clean the apple and cut it into slices. Use a glass to cut out circles from the dough and distribute into a greased and flowered muffin tray. Add a few pieces of apple on the bottom, cover with 1-2 tablespoons of custard and add a few pieces of of apple on the top. Sprinkle with cinnamon and bake at 18ß°C until the cream has become golden brown. Sprinkle with powdered sugar. Et voilà:)
Subscribe to the newsletter to always be up to date!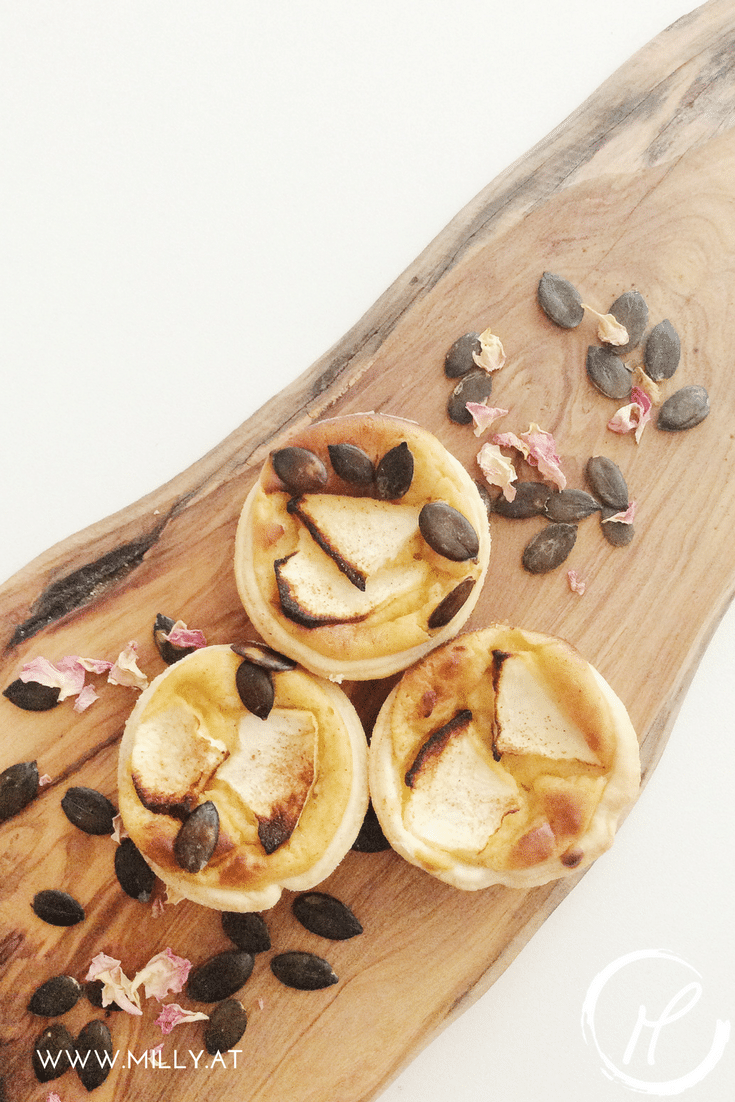 Shopping list (for ca 9 pasties):
1 pack of quiche- or puffpastry
4 egg yolks
135 ml cream
35 ml milk
30-55 g sugar (dependent on how sweet you like it)
1 pack of bourbon vanilla sugar
1 Tsp starch
1 sour apple
Cinnamon and powdered sugar to taste