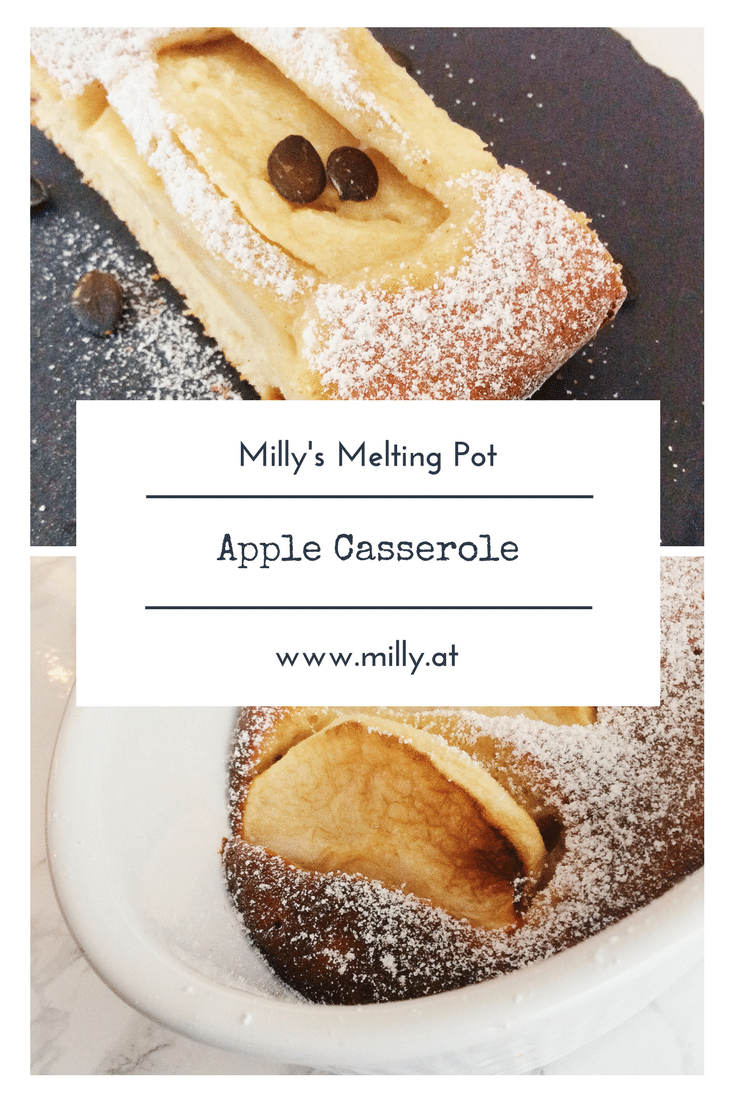 With autumn comes the harvests of all the delicious fruits. I specifically like our local apples, as they are very versatile when it comes to cooking and baking. As a child my grandmother often made a specific apple casserole with a lot of eggs and sugar. I can still taste it sometimes 🙂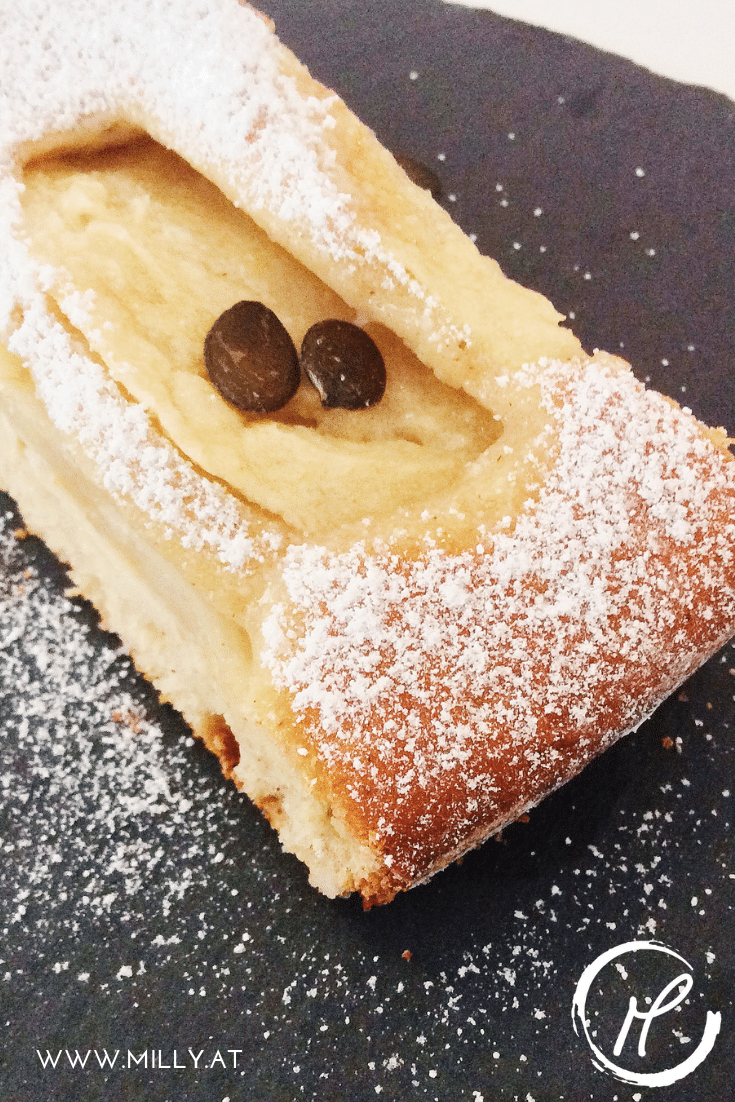 I use a similar recipe when I need a quick dessert – a classic apple casserole. I changed it a little bit, as I am trying not to eat as much butter. So I replaced the butter with greek yogurt and the sugar with maple syrup. It tastes absolutely amazing, however it does not stay mist for that long, as the dough lacks the fat. But if you plan on eating it the same day, it is absolutely gorgeous.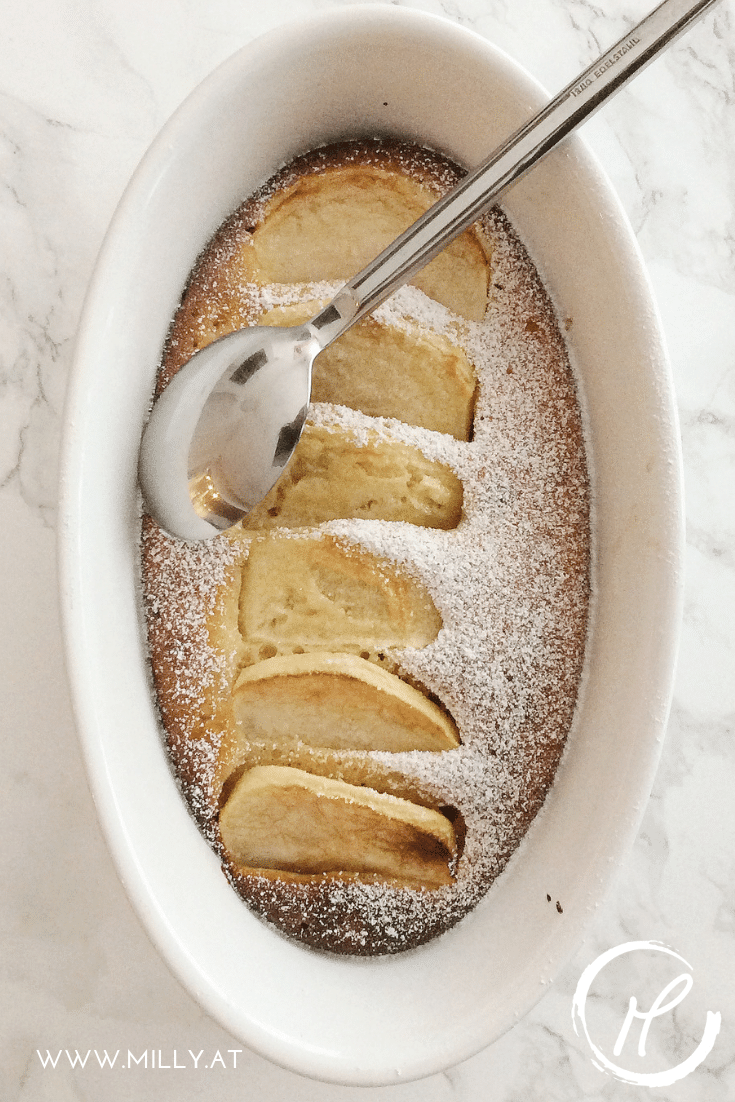 This year, I get my apples from local farmer Pfeifer-Sieber in Mariatrost! So first peel the apple, cut in into little pieces/slices and sprinkle with lemon or lime juice to avoid browning. Then add all the rest of the ingredients in a bowl and mix well. Spread the dough in your ovenproof dish and spread the apples on it. Bake at 180°C until golden brown (ca 30 min). Sprinkle with powdered sugar and serve warm! Et voilà 🙂
I know not everybody has time to pop by the blog every day! But if you want to read the new recipes and articles then just follow Milly's Melting Pot on Facebook, Instagram or Pinterest! Or register for the newsletter and get everything sent right to your inbox! Also I recently created a facebook group, where I offer information about how our food influences us physically as well as psychologically. If you are interested, join "The bubbly biochemist – a foodblogger's guide to food chemistry" !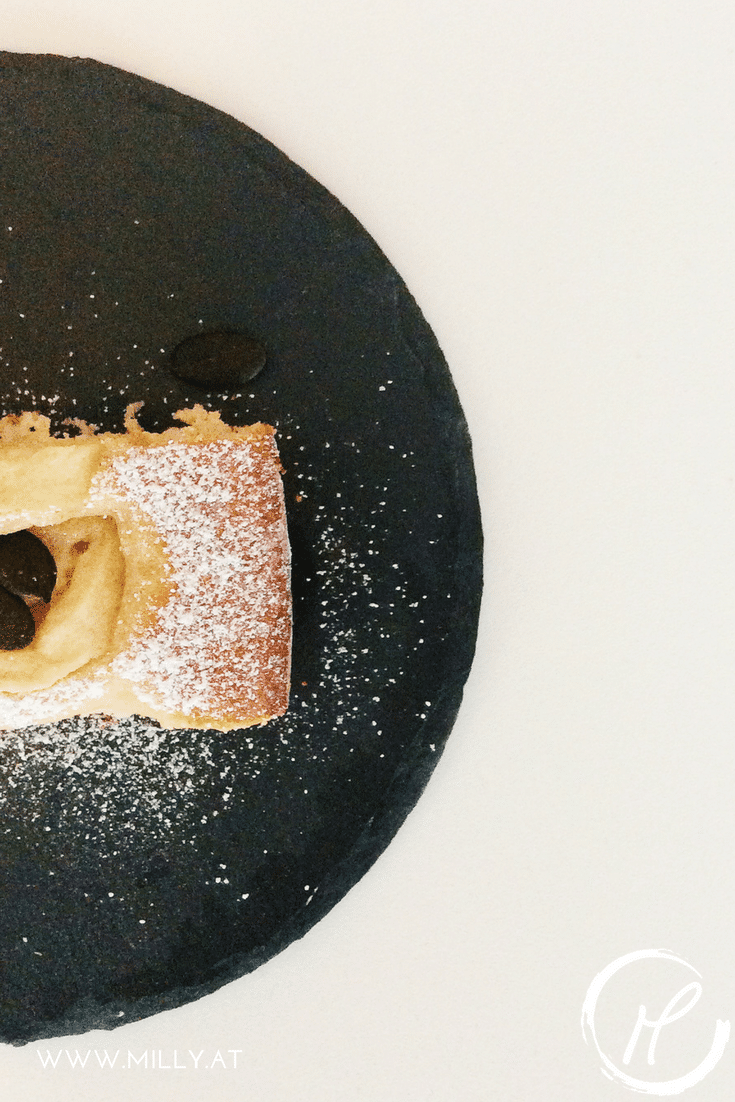 Shooping list (for ca 2 portions):
1 apple (I prefer sour apples)
1 dash of lemon or lime juice
1 egg
50g greek yogurt (oder butter/fat)
1 packet of vanilla sugar
50g maple syrup
100g flour
1 Tsp cinnamon
1 Tsp baking powder