Crispy Parmesan-Cumin Crackers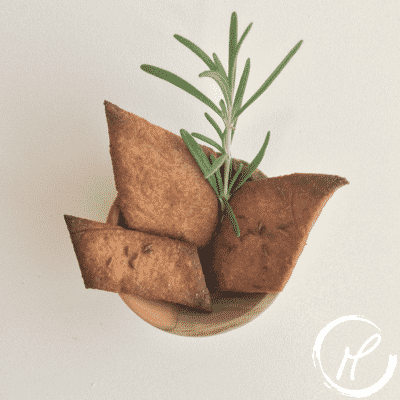 Sometimes you just want to nibble – however I don't want to always eat these greasy snacks and chips. That is why I tried making my own savory crackers, and the result was a deliciously salty cracker, that also fits perfectly with a starter like a salad or a soup.
Just mix all the ingredients (except the cumin seeds that are for decoration). If the dough is too sticky add some flour, and if its to hard add some water. The dough needs to be easily pliable and not stick. Cover the ogh and let it rest for an hour in the fridge. Then roll it out very thin inbetween two sheets of baking paper. Use a pizza cutter or a sharp knife to cut out little diamonds, and put those on a baking tray. Bake at 180°C for ca 15 min or until the crackers are golden. Et voilà:)
It is as easy as it seems! Don't forget to subscribe to my newsletter to be the first to be informed about new recipes and articles. And if you are interested in knowing more about the chemistry involved in your food, join my Facebook group "The bubbly biochemist – a foodblogger's guide to food chemistry" – and learn more about how your food influences you and your body.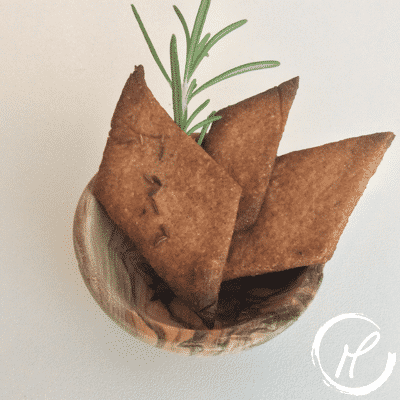 Shopping list (for ca 20-30 crackers):
30 gr grated parmesan (or another hard cheese)
ca 120 gr flour
ca 100 ml water
1 large pinch of salt
1 Tbsp garlic powder
1 Tbsp ground cumin (or any other spice)
whole cumin seeds for decoration