3 tricks how your freezer can boost your food's flavor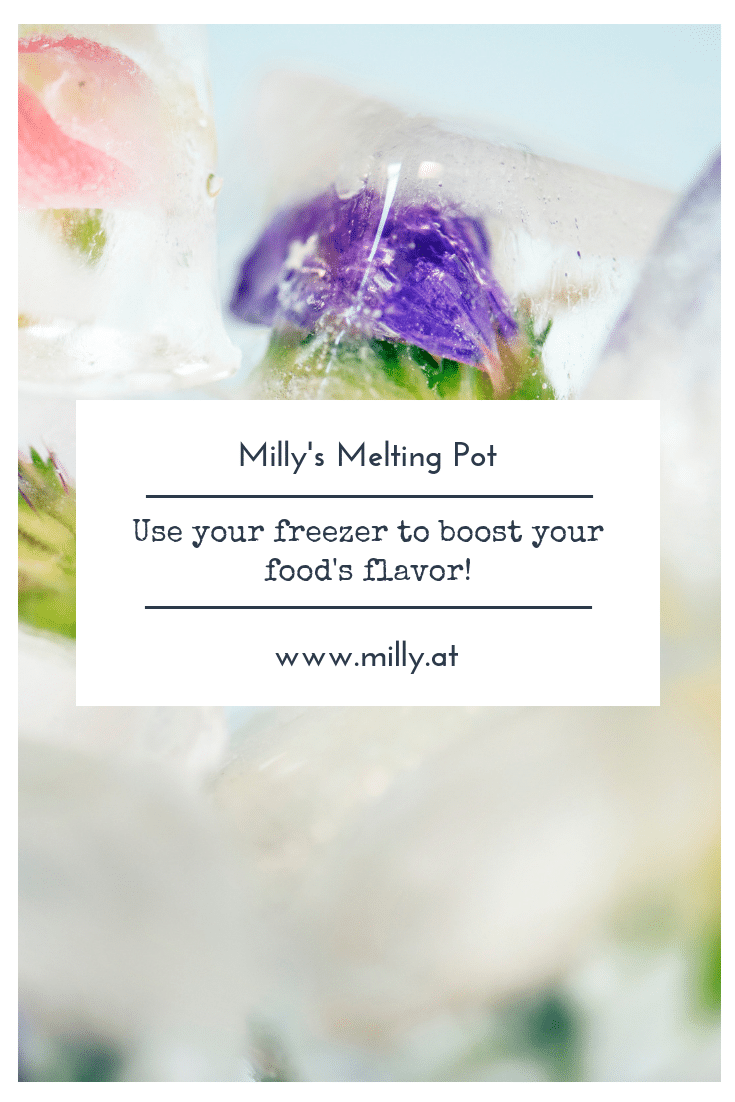 Do you throw away your vegetable peels? And do you miss your fresh herbs in winter? Have you also thrown away or not used a lot of things during your cooking process, that actually were a flavour bomb? I have! Only recently have I started going through my friend's and family's kitchens with open eyes and have seen some amazing tricks how to enhance the flavour of your cooking.
Tip 1: Let me introduce you to your next best friend – the icecube tray. Freeze ingredients in your icecube tray and store the cubes in a plastic bag afterwards. One example for this is beef or vegetable stock: fresh stock is delicious and if you reduce it, the flavour will be even more concentrated. Freeze this reduced stock in cubes and use it to season vegetables, sauces or even salad dressing. The taste is brilliant and your salt intake is drastically reduced – healthy and good, perfect!
Another possibility is to freeze chopped up summerly herbs in some olive oil or butter. This way you can enjoy the flavors of summer even in winter. Use for example rosemary, thyme or sage! Just pop the cube in a pan and use it to fry your food.
Aficionados of indian cuisine can freeze their curry pastes or their ginger & garlic paste in the ice cube tray. I love preparing these things by myself, but I often don't manage to use up everything on time. This way, you have all the time in the world, and don't need to waste.

Tip 2: Freeze seasonal and regional produce when they are in season. Chop it up, blanch it or even blend it and then freeze. The taste of properly ripened vegetable and fruit is great when they are in season. It will also most probably be cheaper: fruit and vegetables that are in season are often quite cheap. You can also buy and freeze fish and meat in bulk when they are fresh or on special offer.
Tip 3: Keep an eye on what you throw away while cooking: carrot and potato peels, damaged part of vegetables etc. If they are not chemically treated, why not freeze them and use this "waste" for your next soup. It is packed with flavour and that's all that counts. You will also save money, as you will not have to buy fresh vegetables for your stock. I also always freeze the part of fat that one cuts away from bacon or speck. It is wonderful for frying food or it gives that smokey flavour to your next soup. Who doesn't like the taste of bacon:)
Food is valuable and should not be wasted – i hope these 3 tricks can help you save time, money and waste in the future. To get more articles like these, just subscribe to my newsletter and I will let you know when I write something new! Share if you have felt the same or if you feel someone may feel inspired to change!If you want more just follow Milly's Melting Pot on Facebook, Instagram or Pinterest!