Delicious whole meal oat & chocolate chip cookies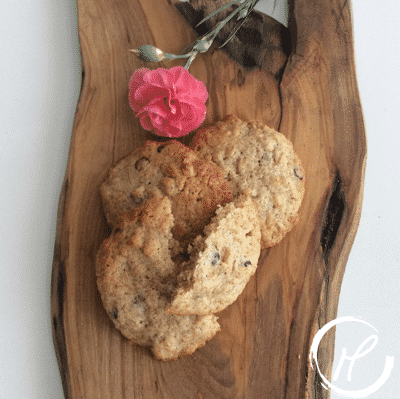 I have been trying various recipes for cookies these last few years, to find the best cookie. My trials (and errors) have taught me some valuable lessons:)
First: I love oats in my cookies! They are delicious and healthy.
Second: The more brown sugar you use, the softer and chewy-er the cookie.
Third: Whole meal flower gives a very special flavour to your cookie, although you would never think it comes from the flour.
These cookies can actually be done in 15 minutes if you have all the ingredients ready. Just thoroughly mix everything together and put portions of the dough on a baking sheet. (Tip: if the dough is too sticky, just dip the spoon in cold water – the dough won't stick to that. Bake everything at 180°C for 12-14 minutes until golden.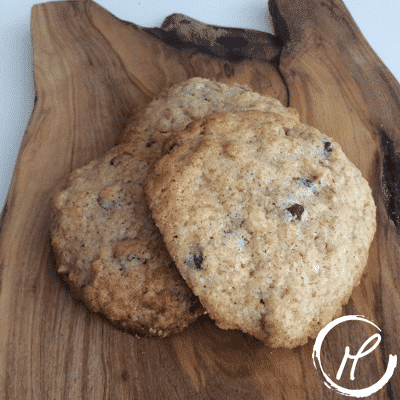 Shopping list (for ca 15-18 Cookies):
160 g flour (I use half white, half whole meal)
65 g sugar
95 g brown sugar
115 g butter
1 egg
1 pinch of salt
1 Tsp vanilly extract
1/2 Tsp baking powder
Chocolate chips to taste
Oats to taste
Check out the dessert category to find more delicious recipes:) Or subscribe to my newsletter to always be informed of new recipes.