Savoury indian vegetable cake – Ondhvo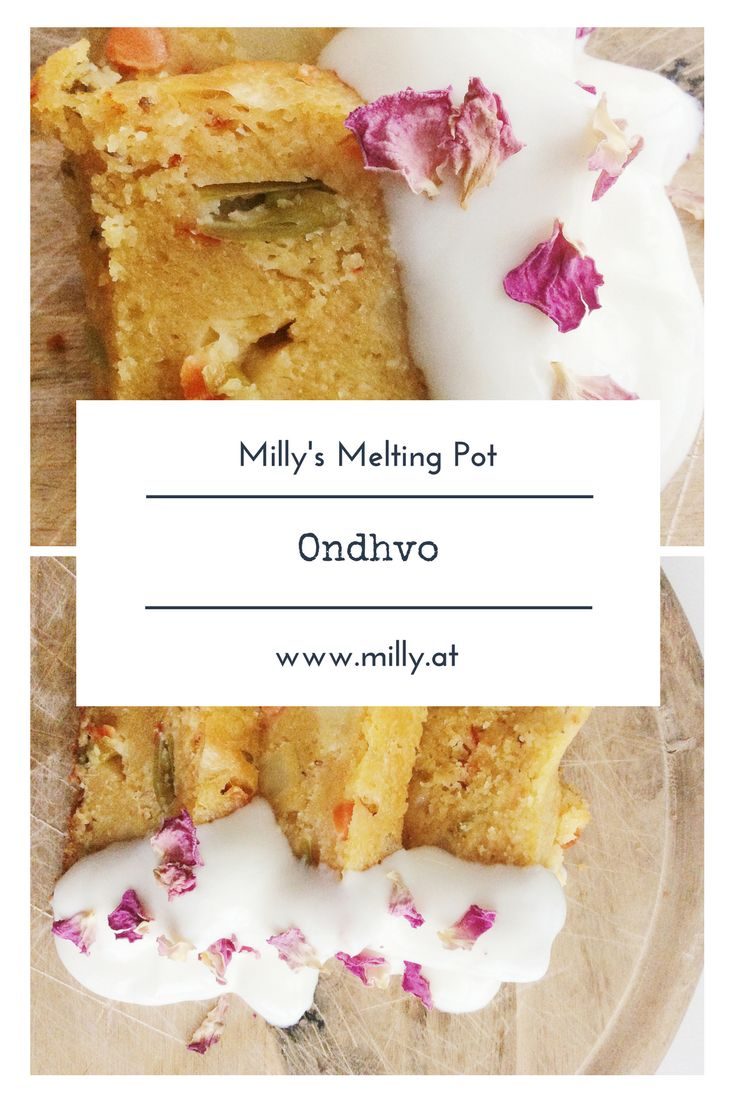 As a treat for those of you who are looking for a savory snack, I recommend this vegetable cake. It is absolutely delicious and you can use it as a snack, take it to picnics or even serve it as a side dish at barbecues.
My Nana (grandmother) often prepared a special dish called horal, which is a savory steamed semolina cake. I love Dhokra, however I could never make it myself as I did not have the necessary utensils to steam the dough in my kitchen. That is when I came upon this recipe. Inspired by a recipe from Noorbanu Nimji and by how my Nana prepared her dhokra, I tried this cake which has similar ingredients. And it is so easy that I make it quite often!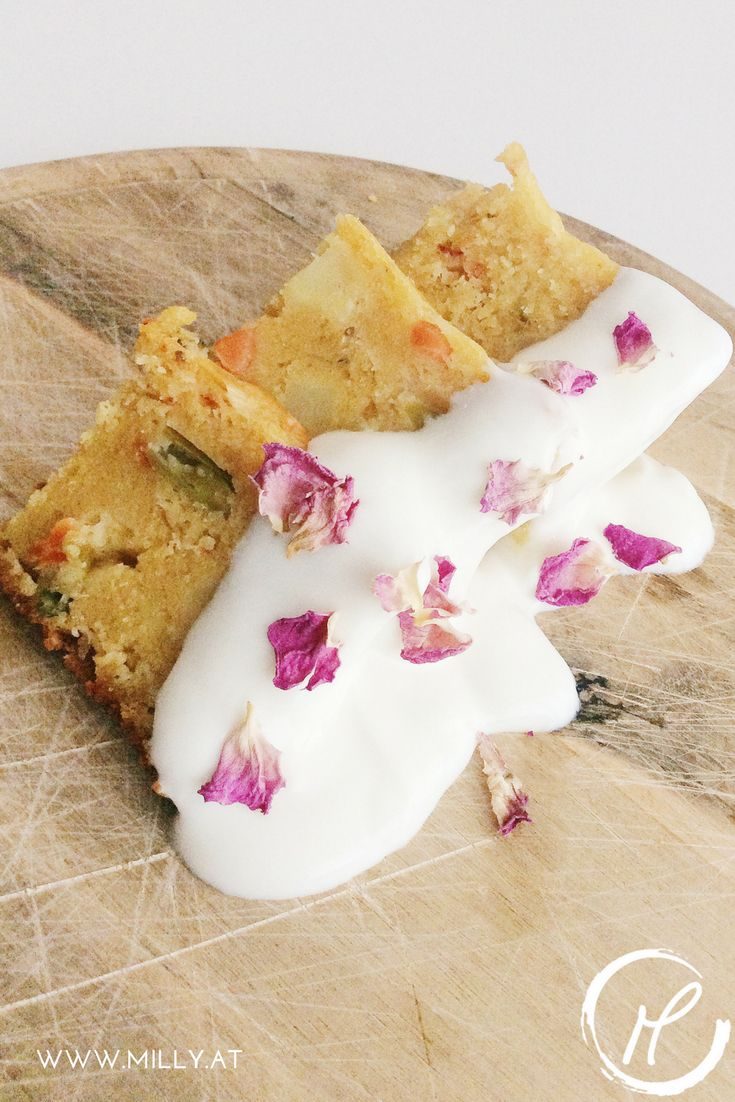 Just mix the ingredients one after the other and stir well. Grease a baking pan and bake the dough at 180°C for at least 90 Min. YOu can garnish the cake with roasted sesame seeds or almonds. I also quite enjoy using left over cake pieces and frying them in a pan until they are crispy. Et voilà 🙂
Einkaufliste:
500 g Semolina (cream of wheat)
175 g chickpea flour
300 g yoghurt
300 ml water
300 ml oil
1 tbsp sugar
5 tbsp lemon juice
1 tbsp salt
1 tsp ground cumin
1/4 tsp turmeric
2 tsp ginger-garlic paste
1 tsp sambal oelek (or fresh chilis, chilipowder etc.)
ca 300 g frozen or fresh vegetables
1 chopped springonion
1,5 tsp baking powder
(chopped fresh coriander)
(sesame seeds)