Puff Pastry Flower with Spinach and Ricotta Filling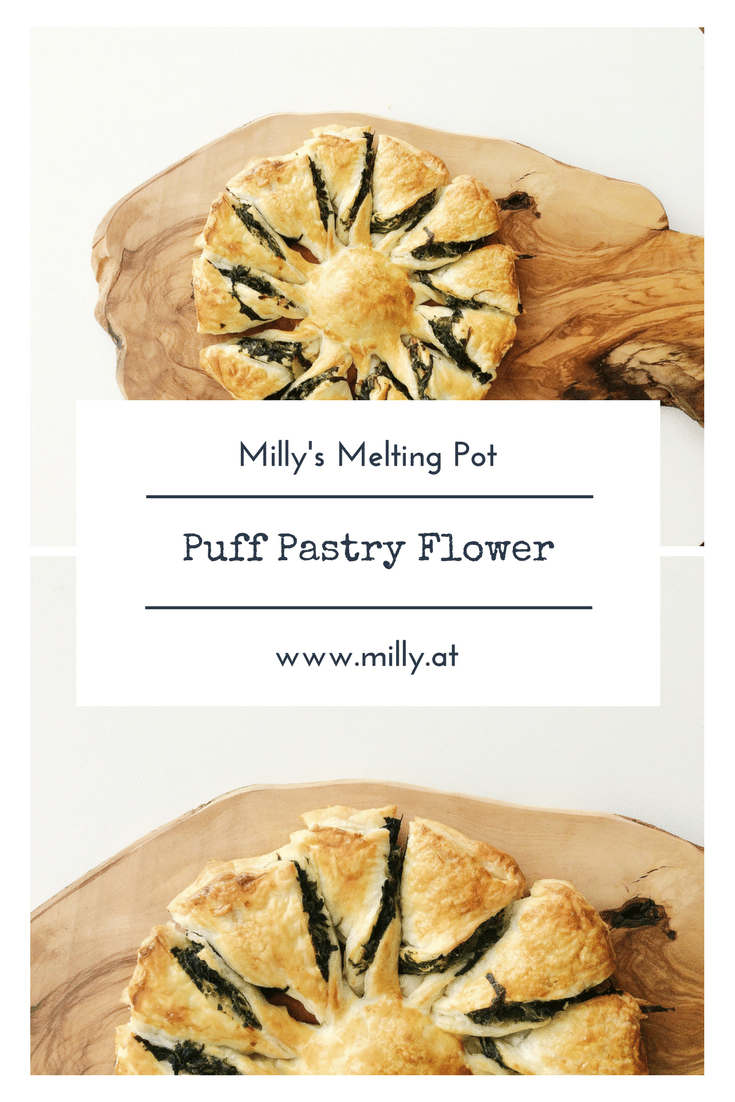 If anyone needs a new idea for green Thursday, I recommend this puff pastry flower! This crispy, buttery goodness is one of my favorites if you need a quick dish for unexpected guests.
Today we went to the "Schwarzlsee" to a giant flea market and it was wonderful! I love walking past the stands and seeing that many people try and recycle or upcycle object instead of throwing them away. I myself needed quite some time to adjust my thinking, but I try to throw away as little as possible. And this includes the kitchen! To create new dishes with leftovers requires some creativity, but it is important to me. And this is also how I thought about this dish: a frozen puff pastry sheet and some left over spinach!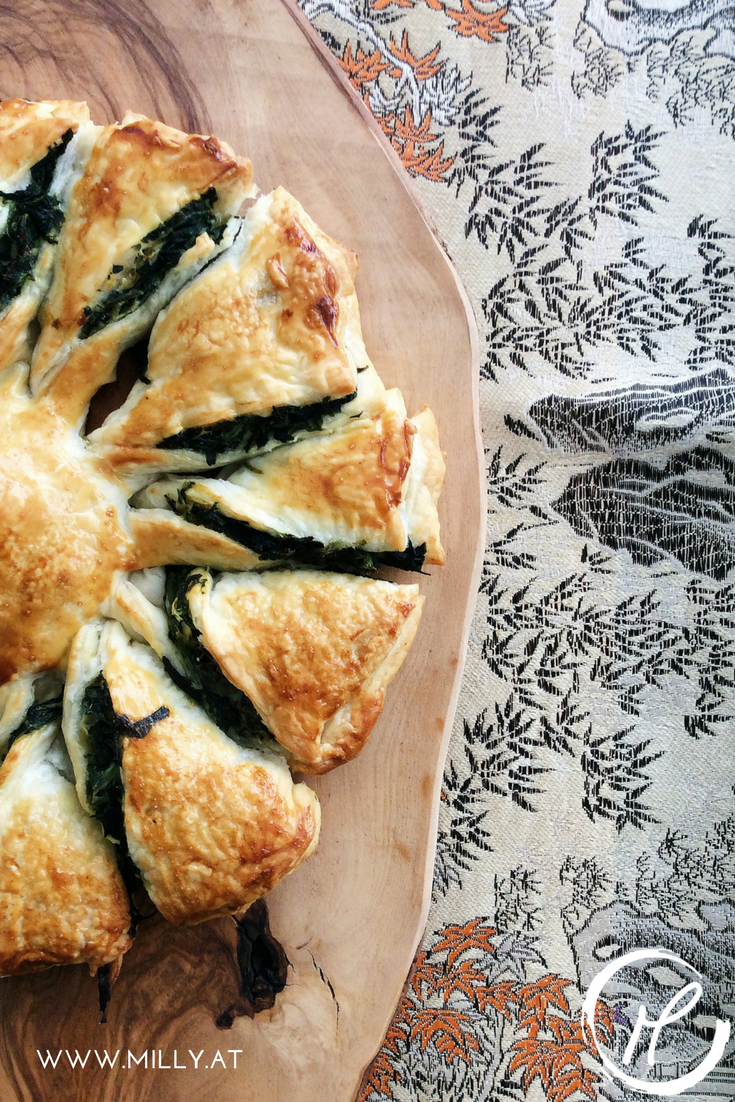 First fry the spinach with the onion, garlic and nutmeg until the spinach has dried a bit. Then add the ricotta, salt and pepper and let this mixture cool for a little while. Cut the pastry into two equally big circles (or buy 2 sheets of round pastry). Add the filling to a dot in the middle, in a ring close to the edges and cover everything with the second circle of pastry. Press a glass lightly into the middle of the pastry as to create a circle (which contains the centralized spinach). From this circle cut the "petals" toward the outside of the circle with a sharp knife. Depending on the size twist these petals once or twice around their own axis. It is really complicated to explain what to do in writing, for those who didn't understand, you can find easy and short tutorials on YouTube that will show you how to cut the pastry.
Now brush everything with eggwash and bake in the oven at 180°C until golden brown. Of course you can fill this pastry according to your wishes, there are no limits. Et voilà:)
Shopping list:
1 packet of puff pastry
1 packet of spinach (frozen or fresh)
ca 100 g ricotta
1 onion
Garlic to taste
1 pinch of nutmeg
Eggwash