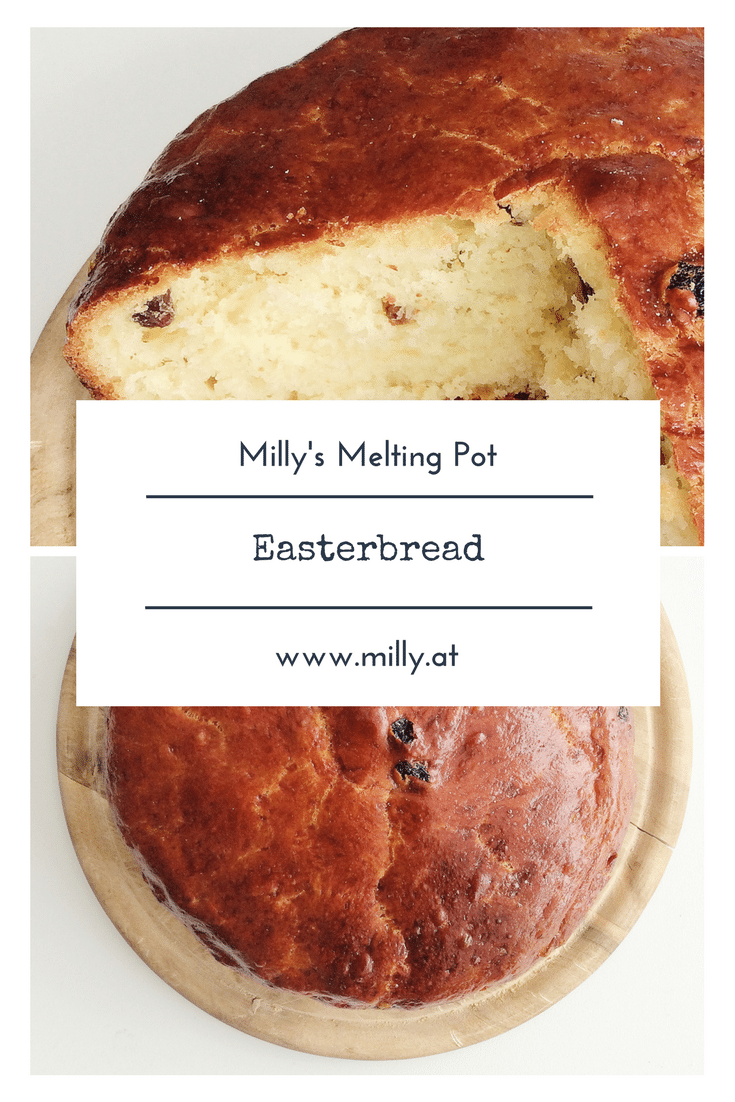 The next contribution to my Easter themed week is the traditional austrian "Easter bread". You will find it just about everywhere around Easter. I love this sweet bread: for breakfast with some fruity jam or even with savory toppings! I can't wait for Easter 🙂 For this recipe I would like send a silent thank you to the ether for all other creative cooks and recipes who inspired this idea!
There are many recipes that you can try and some rules you need to pay attention to while working with yeast. Yeast is not complicated – if you follow some rules.. but why? As a biochemist who has worked with yeast in the lab fo many years, I will give you a few simple tricks on how to make every recipe work.
Sugar, time and cosy warmth.. those are the key words – but why?
Beer-/baker's yeast, or Saccharomyces cerevisiae, is a unicellular fungus or a yeast. The name Saccharomyces means "sugar-fungus", cerevisiae is derived from the latin word for "beer". This points me directly to my tipps:
Yeast needs sugar

to function! Sugar is their food! Yeast is highly flexible when it comes to the sugar source: it can be caster sugar, flour, milksugar or lactose etc. 🙂

Yeast needs time

: Yeast doughs need to rest and rise for a while – but why? Yeast cubes or dry yeasts need some time to activate – it's like they are waking from a slumber. Yeast can register when its environment changes, such as when it is in the presence of sugar. Yeast transforms sugar into carbon dioxide or alcohol (the gas bubbles makes the dough rise).

Yeast needs cosy heat

! Yeast is very robust and can survive in the wild at varying temperatures. However, it will function best between 25 und 30°C. This is the reason why many recipes state to let the dough rise in a warm place. The cooler the place, the slower the process. But one should also be careful not to add too warm ingredients to the mixtures, as otherwise the yeast will die.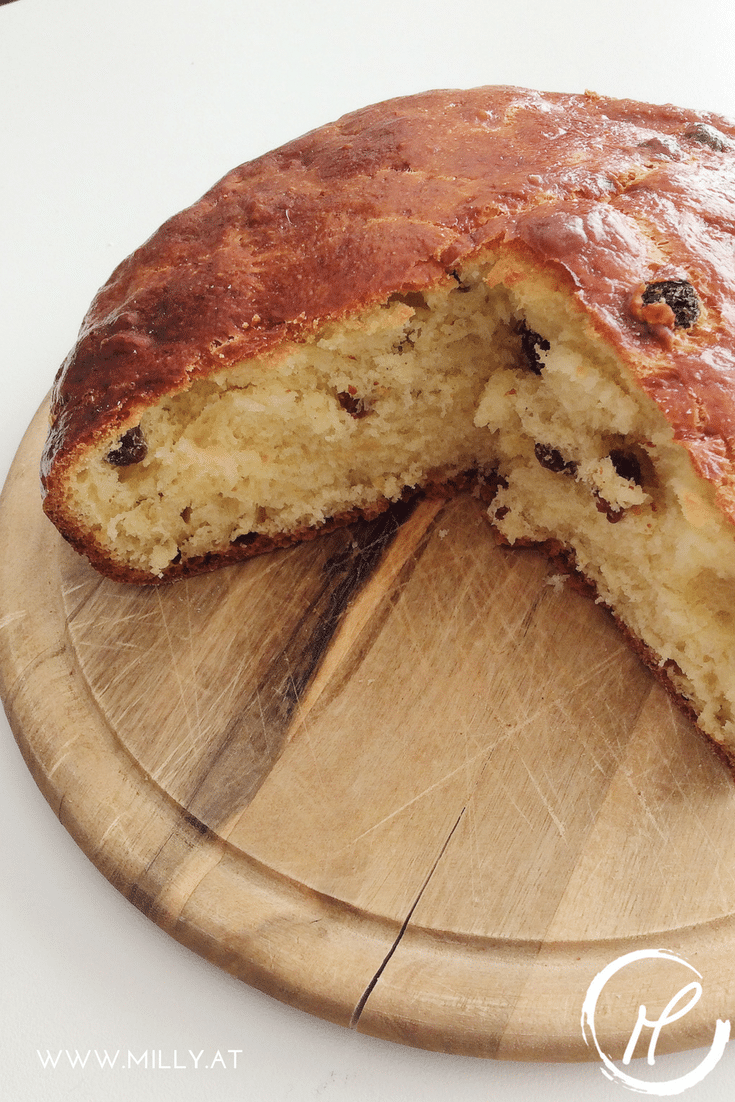 If you pay attention to these 3 requirements, then every yeast dough will succeed. But now to the Easter bread recipe. Firstly mix the flour, the yeast, the sugar and vanilla sugar (" food"). Then heat the milk, sour cream and butter to handwarmth ("food" and "warmth"). Mix these ingredients and then add the eggs. I added some lemon zest and raisons soaked in rhum at the end. Now let the dough rise in a warm place for about an hour ("time").
For the next step, opinions differ. Some say you need to knead the dough after it rises, some say you don't. In my experience, it depends on how you want your dough's consistency to be: if you want a fluffy dough with large pores, bake it directly. If you want a dough that is more compact and has finer pores, then knead it again thoroughly. It depends on the personal preferences of the baker!
Let the covered dough bake at 180°C for ca 60-80 Min. Remove the cover for the last 10-15 Min for the golden colour to develop. Et voilà 🙂
Find more sweet recipes here, and if you want to receive a daily recipe into your inbox, subscribe to my newsletter with the link in the header!
Shopping list:
250 g flour
1/2 pack of dry yeast
37,5 g sugar (of which 1 packet of vanilla sugar)
3 g salt
100 ml milk
50 g soured cream
25 g butter (or more 🙂
2 eggs (keep some to paste the dough at the end)
(Lemon zest)
(Raisins soaked in rhum)