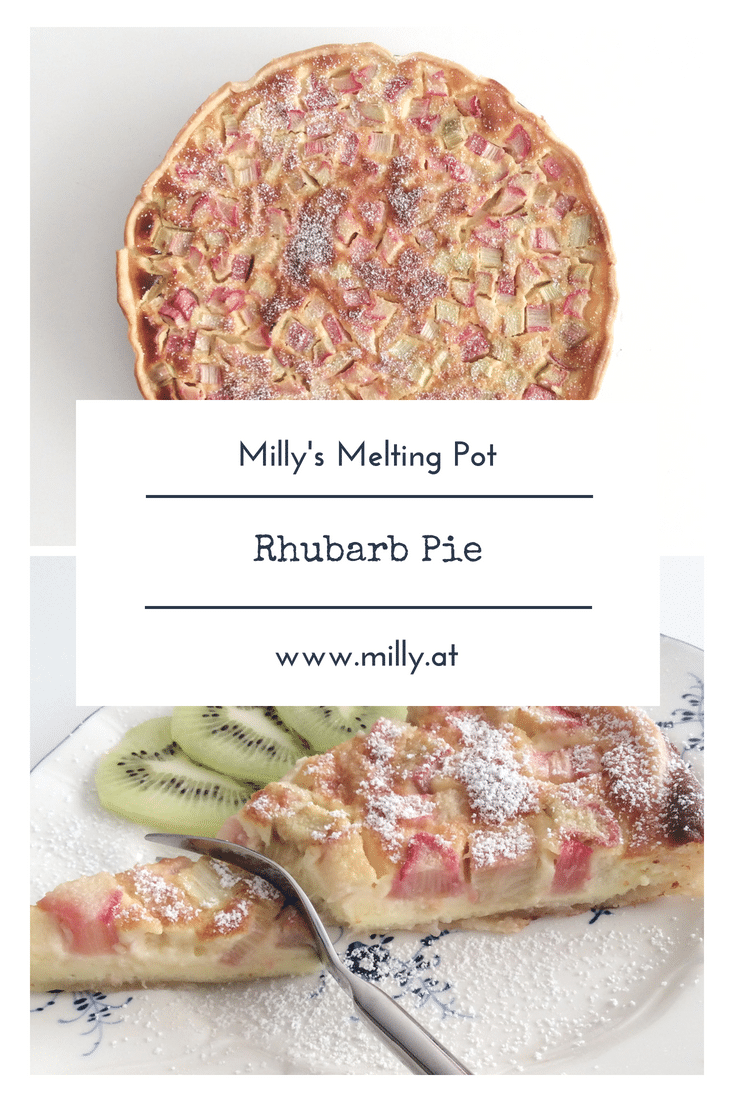 I am very glad to present the first "theme week" on Milly's Melting Pot around the easter theme. I could write about this for a year, as only the number of recipes for christmas surpasses the number of recipes for easter. As a good citizen of the world I wanted to share both austrian and luxemburgish recipes. And as the rhubarb season is also starting I decided to show you the recipe of a luxembourgish classic: the rhubarb pie. Tomorrow I will show you how to make the austrian "Osterbrot" ( sweet easter bread).
It is fascinating to see how different countries celebrate easter in different ways. In Luxembourg for instance, easter is often celebrated with a feast of lamb or mutton, whereas here in Styria a cold savoury Eastermeal is served including smoked meats, fresh horseradish and of course hard boiled eggs. This year the easter period is particularly beautiful as many plants are already blossoming and nature is awakening after winter.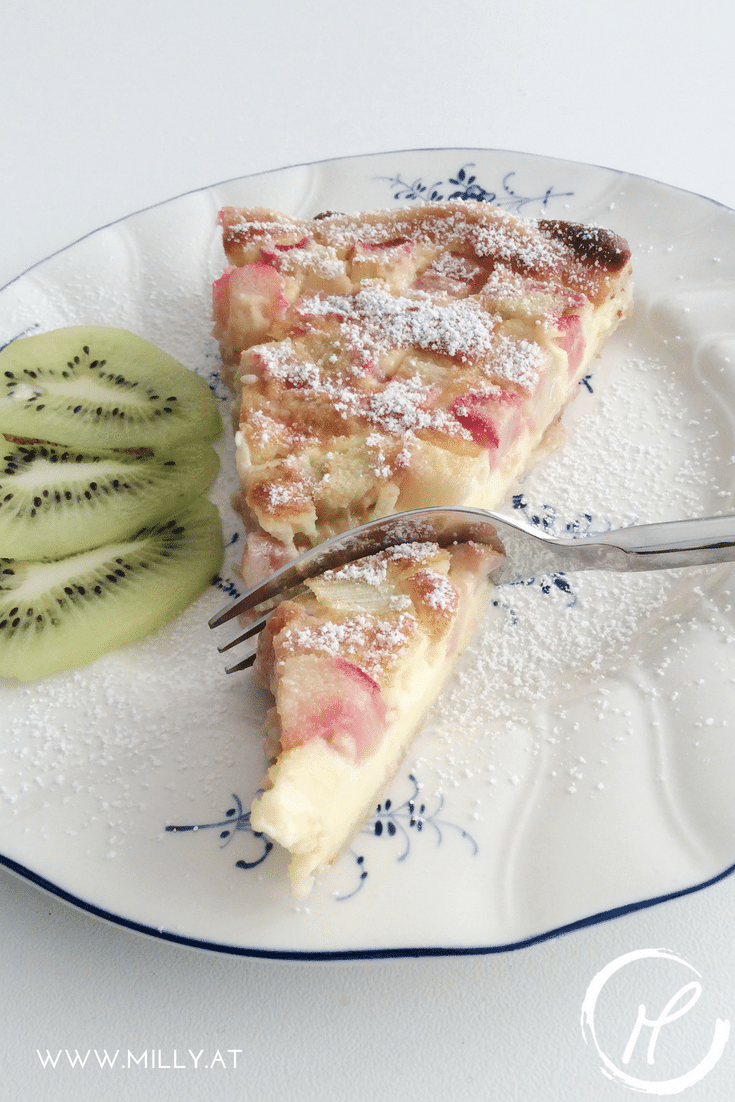 Rhubarb pie is my weak spot: although I generally enjoy more savoury dishes, I can eat one piece after the other of this tarte. I enjoy the acidity of the rhubarb and this pie is made in under 10 minutes (excluding baking time).
First mix the eggs, cream and sugar to give the sugar a few minutes to dissolve properly. I used a tarte or quiche dough fom the supermarket, it is very good. First bake the dough blind in the oven for about 5-8 min. In the mean time cut the rhubarb into small pieces (ca 0.5 cm). I never peal it as the stringiness disappears after baking and unpeeled rhubarb has a wonderful red/pinkish colour. Spread the rhubarb on the dough and pour the egg-cream-sugar mixture over it. Bake at 180°C until the egg mixture is set and the pie is golden brown. Cover with powdered sugar. Et voilà 🙂
Follow me on Facebook, Instagram or Pinterest and don't miss out on any more recipes! Also register for the weekly newsletter and receive exclusive articles about the science behind our food!
Shopping list:
1 sheet of tarte or quiche dough
2-3 branches of rhubarb
3-4 eggs
ca 150 ml cream
Sugar to taste
Powdered sugar