Bouchée à la reine "To-Go"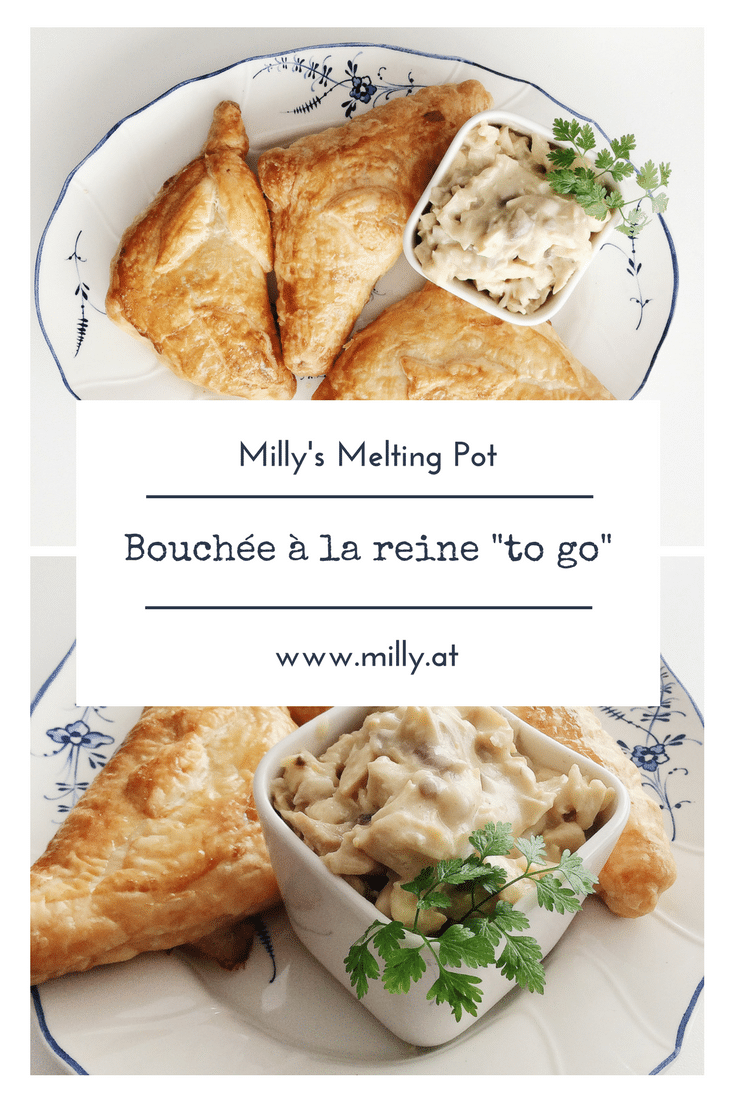 I cooked something I fancied a lot: the luxembourgish classic "Bouchée à la reine". However I gave the whole thing a little twist, so one can enjoy this dish while on the road or at work. Instead of adding the filling to a classic round puffpastry, I worked it into some pasties. This is ideal to take to a picnic or freeze. If you are ever in need of a quick dinner: just pop the pasties in the oven, prepare a salad and your quick dinner is ready!
For this recipe I used puff pastry bought at the store. Although I am a big fan of making things from scratch, I know that making puff pastry is just not feasible in an every day situation! I tried making it last week, and it was delicious (recipes will follow with the Easter specials), but it was very time-consuming and tricky. Also, these days the doughs in the supermarket are of very good quality and taste delicious too. So actually for this recipe you just need to make the filling and that is rather simple. First cut the filets into pieces and boil them in some stock until done. For the bechamel sauce we will use the stock instead of milk. Melt the butter, add the flour and when this is sizzling add 2-3 ladles of stock one after the other, while stiring continuously. The sauce should not be too liquid, as it will soak the puff pastry. Now finely chop the meat and the mushrooms and add to the sauce. Let this cool for a little while.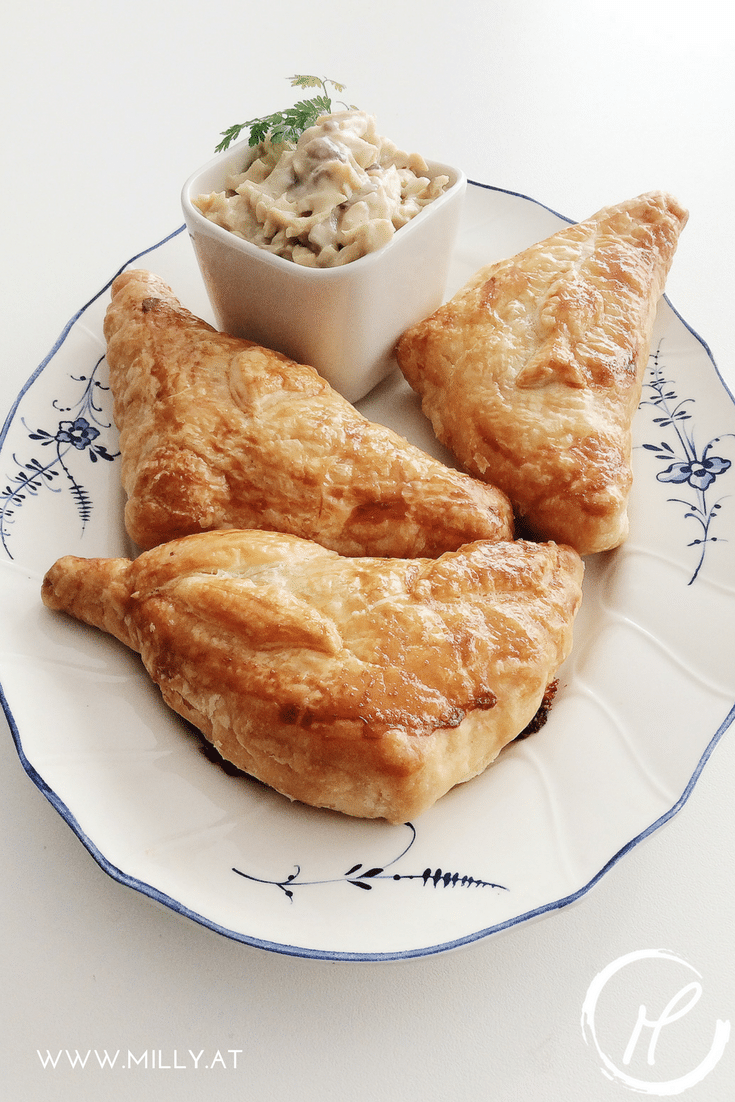 In the meantime, preheat the oven to 180°C and take the pastry out of its packet (do not do this earlier as it will dry out). Cut the puffpastry into equal squares with a sharp knife. Add 1-2 table spoons of filling in to the center of each square. Now paste the edges of the squares with eggwash and fold 2 opposing corners together as to create a triangle. Seal the edges well, so the filling does not leak while baking. Brush the pasties with eggwash and bake until golden brown. Et voilà 🙂
This recipe can of course be adapted to a vegetarian diet: the meat can be replaced by tofu or potatoes. The possibilities are endless..If you make this dish please make sure to leave a comment on how it went! Pictures are very welcome!
Remember to subscribe to my newsletter! I'll send you tips and tricks, exclusive freebies and recipes!
Shopping list:
2 chicken filets
ca 4-5 mushrooms
Stock as required
1 Tbsp butter
1 small Tbsp flour
1 pack of puffpastry (makes 6 pasties)