Garlic and Lime Mayonnaise with Lemon Thyme and Rose Petals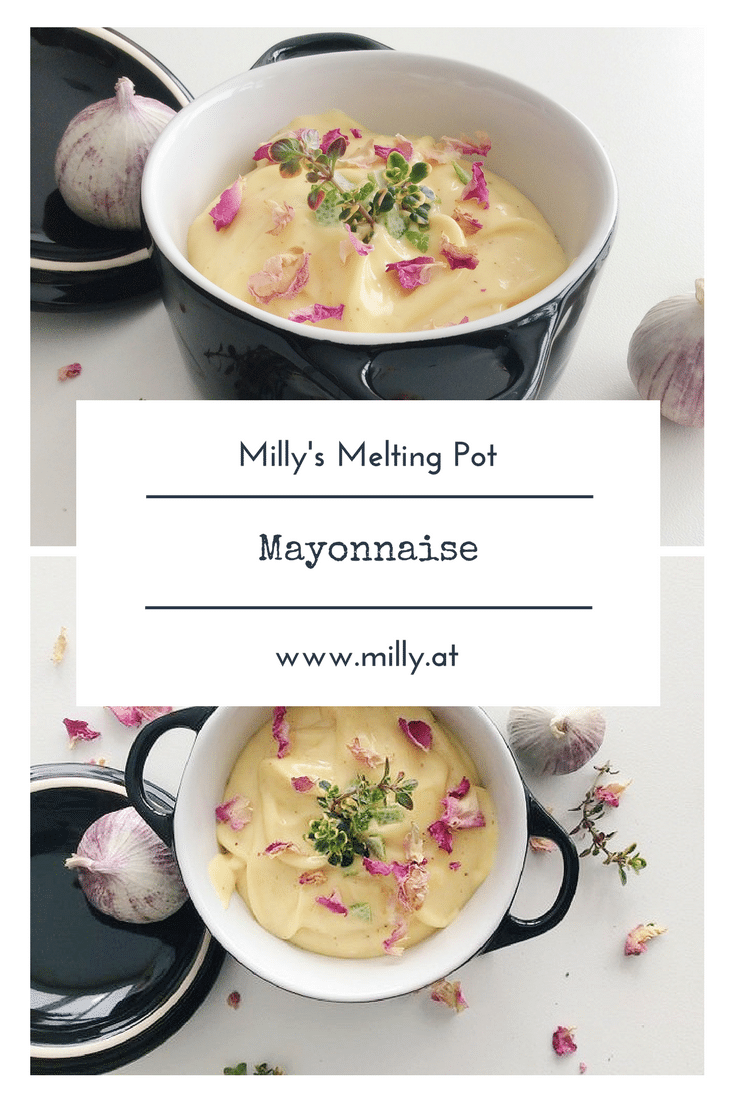 Yesterday I smelled the familiar scent of barbecue while in the tram. And for this reason I want to share a really easy recipe for homemade mayonnaise with you. Many people hesitate to try this at home because they might think it's too complicated or maybe they don't trust the quality of the eggs. However I promise: making mayonnaise is so easy and it tastes so much better than the one you can buy. Making this mayonnaise took me a full minute – that's time I will never get back 😀
It is VERY important to use fresh eggs. As this sauce contains raw egg yolk, it can't be kept for too long and it always needs to be refrigerated. When I made it last Christmas and it spend the evening next to the fondue pot, I also threw the left overs away (very little was left over!). So people: don't take any risks, but don't let it spoil your fun either!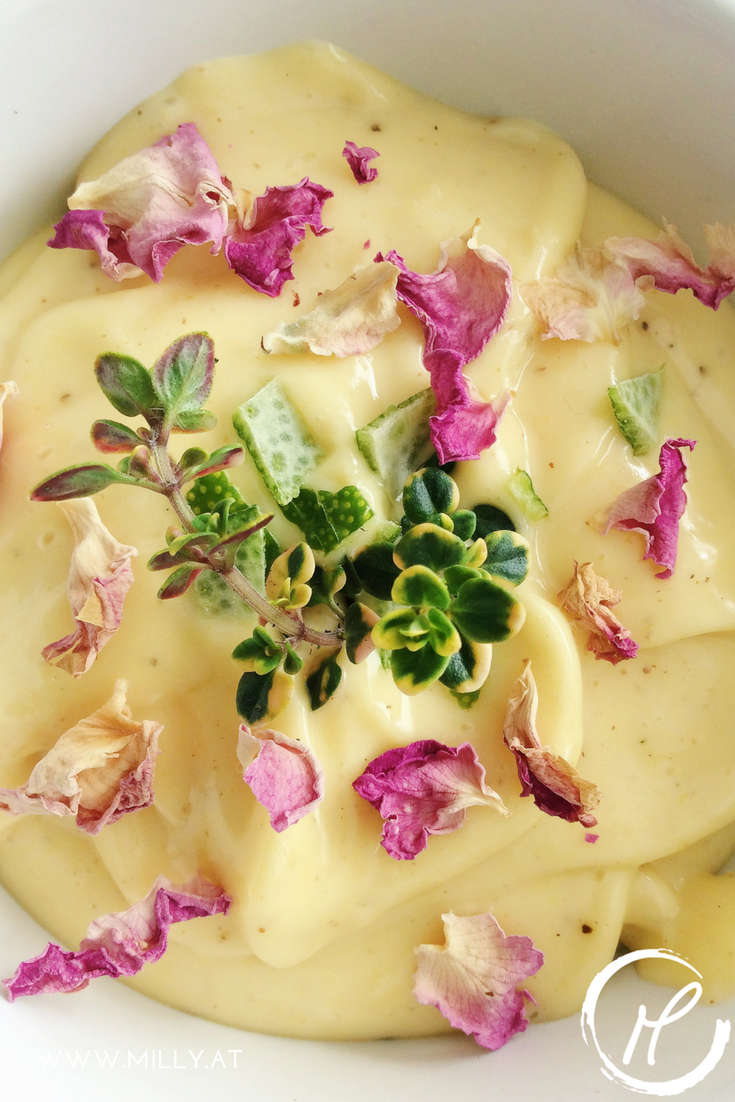 First separate the egg yolk and put it in a dish (You can use the egg white to clarify a broth or make an egg white omelette). Add the mustard, salt and pepper to the egg yolk and whisk until a homogenous creme forms. Now add the oil in small portions making sure to incorporate the oil into the yolk before adding some more (it should mix very well and not separate in 2 phases). At the end add the lime juice ( I like the mayonnaise a little tangy but everyone can add as much acidity as required). The mixture should change its color from a strong yellow to a whitish yellow. Alternatively you can also use lemon juice or vinegar, it just needs to be acidic. After this step no more oil can be added as it will not mix anymore. This is a classic mayonnaise. Now everyone can add whatever they like such as garlic or herbs. Et voilà 🙂
Subscribe to the newsletter if you want to get notified when new recipes are published!
Shopping list:
1 egg yolk
1 Tsp mustard
Salt/pepper
100 ml oil that is neutral to the taste (such as sunflower seed oil or canola oil)
Juice of 1/2 lime (alternatively: lemon juice or vinegar)
Optional: garlic, herbs etc.