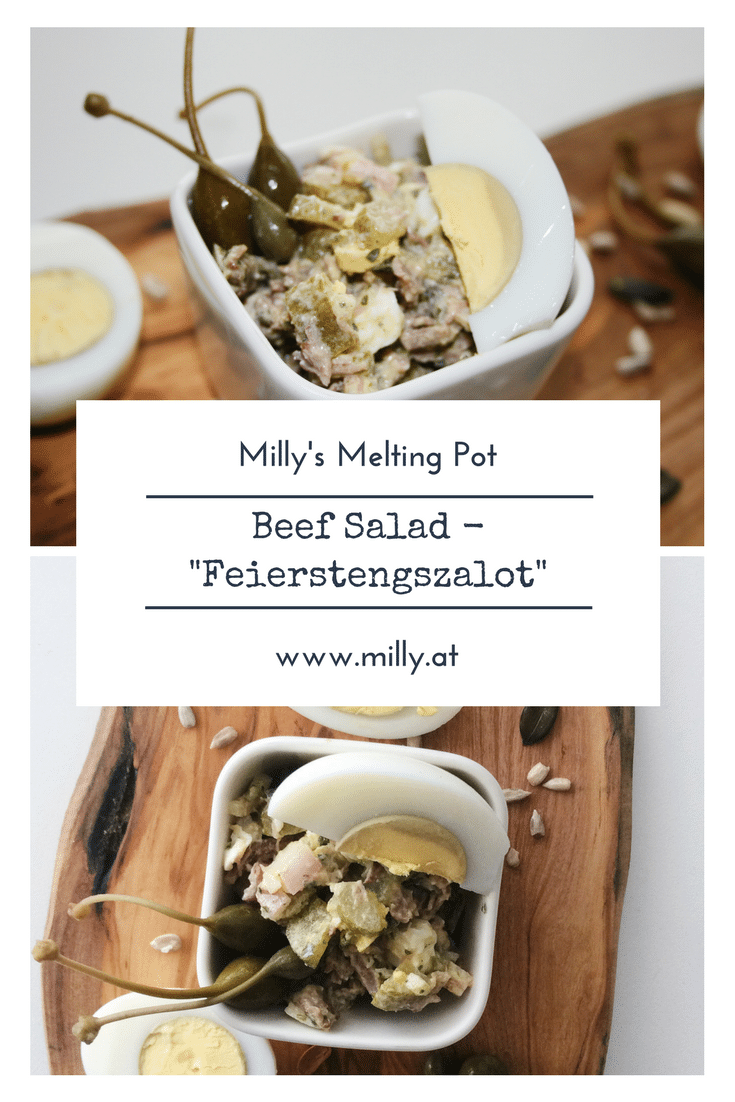 Spring is here and with rising temperatures we often feel like eating lighter and fresher dishes, that can still give us enough energy to get through the day. As a child I always thought this salad was made of real stones (Feierstengszalot = "Flintstonesalad") and I refused to eat it. I was a gullible child 🙂
In Austria I have had succulent cold beef dishes or beef salads, but nothing compares to the "Feierstengszalot" and how it combines so many different flavors in a very special way. This dish is very suitable for a "low carb" diet. I always used to like making this dish when I prepared boiled beef or beef stock. However since I have been living with my boy-friend, there is rarely any meat left over 🙂 and that's good!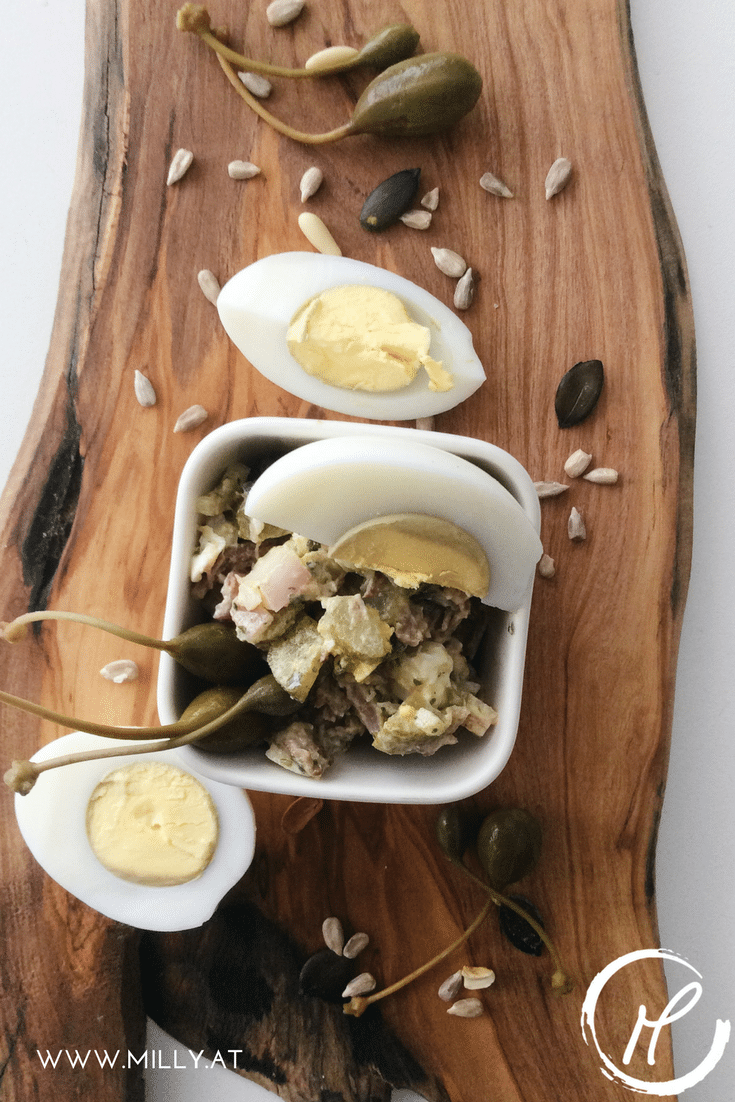 I specifically didn't add any amounts to the shopping list, so everyone can prepare the salad according to their own taste. Using a little more or less of any ingredient will not ruin this dish. How to prepare a good beef stock and boiled beef will be described in a separate posting. For the "Feierstengszalot" just cut the boiled meat into cubes (Tip: this works better when the meat is cold. This time around the meat fell apart:). Finely dice the shalottes, the gherkins and the hard boiled eggs. Mix everything, add the capers and the herbs and season with olive oil, vinegar, mustard, salt and pepper. If you like you can also add a bit of cream or creme fraiche. Let the salad rest in the fridge over night. Et voilà 🙂
Don't forget to subscribe to the newsletter, if you want to be notified when new recipes or articles are published!
If you like luxembourgish cuisine, check out my traditional recipes!
Shopping list:
Boiled beef
Shalottes
Hardboiled eggs
Pickled gherkins
Capers
Herbs such as parsley, chives etc.
Mustard
Salt/pepper
Olive oil
Vinegar
(Cream/creme fraiche)