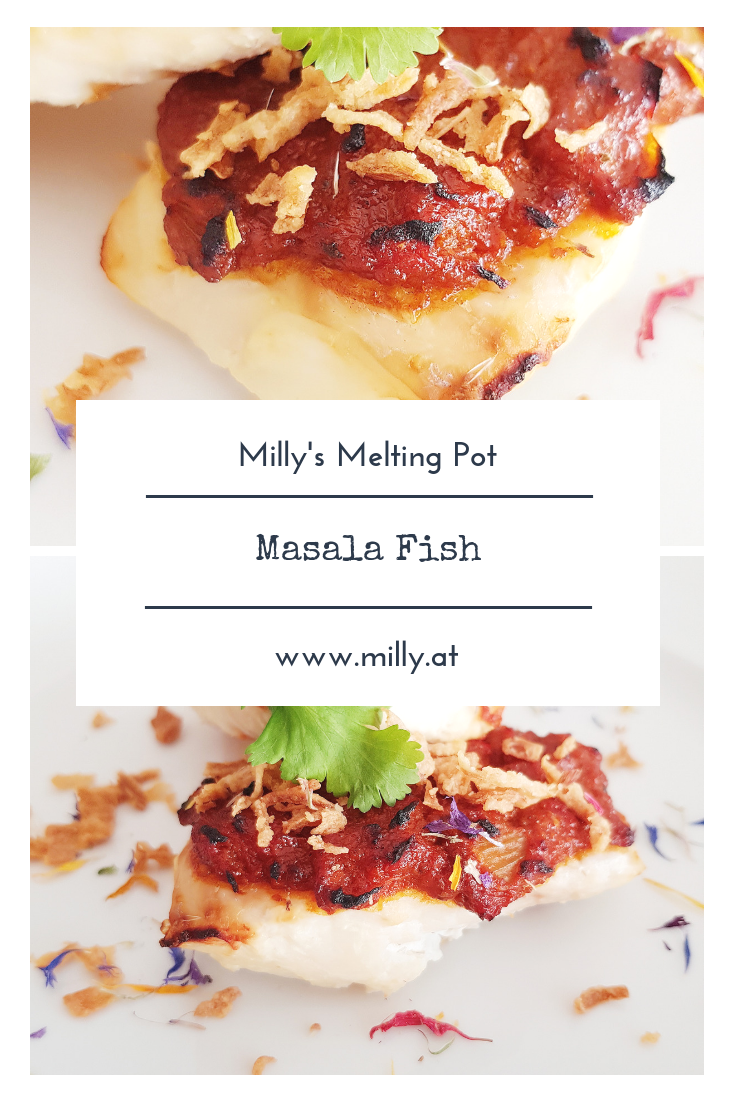 My Nana used to make a recipe similar to this one with a fish called Nile perch! It was absolutely delicious, and she managed to get the fish on point by just grilling it in the oven! My mum made masala fish as a quick evening meal or as a meatfree alternative when we had guests, and she wasn't sure which food preferences they had!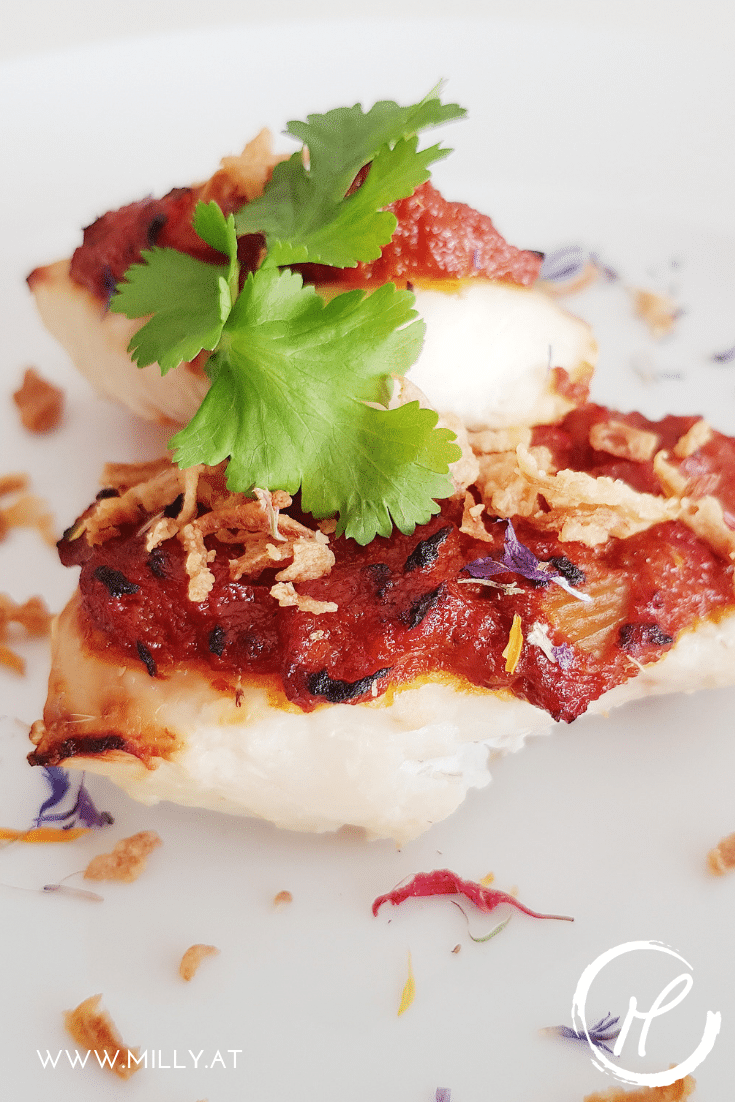 This recipe is not fully my own creation, but you will love it none the less 🙂 It is a taste explosion in your mouth! And if you are anything like me (as in: not the biggest fish eater) then this recipe will help you add more fish to your diet!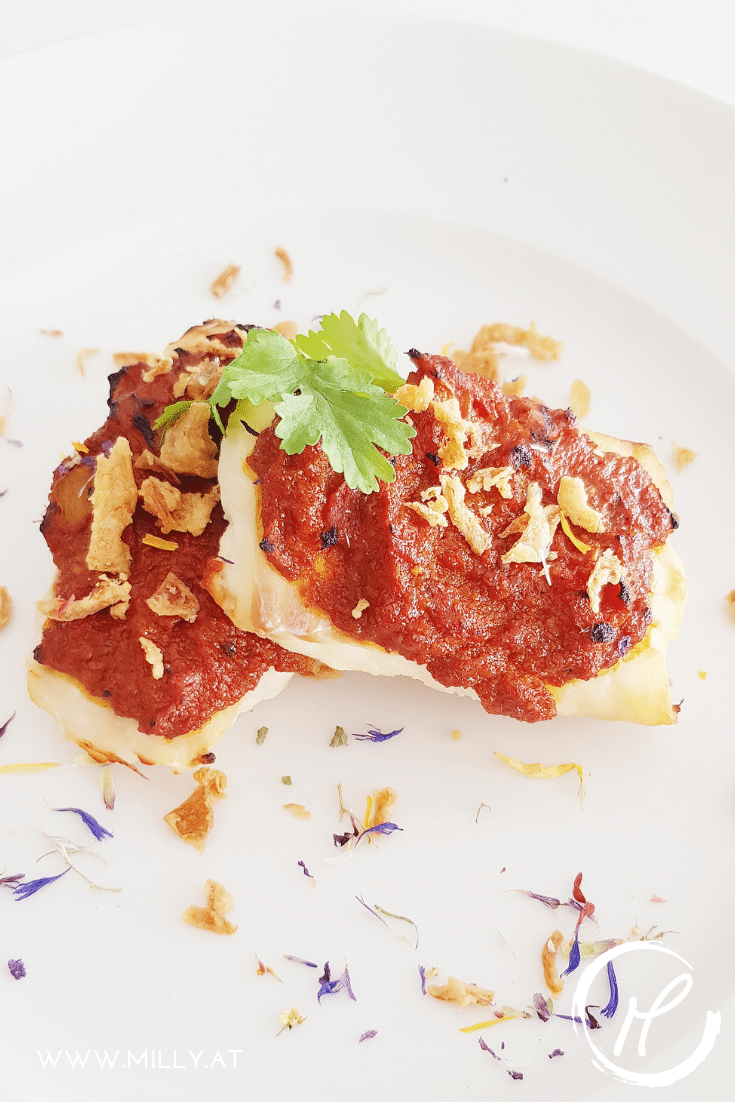 Here in Graz in my little supermarket, there is not all too much fresh fish. But there is good frozen fish. First sprinkle the fish with salt and lemon juice and let it thaw. If the fish is fresh then doo the same and let the fish marinate for half an hour.Then shallow fry it in a Tsp of oil or put it under the grill for a few minutes until it is almost cooked.
While the fish is cooking heat the oil in a fraying pan. Add all the rest of the ingredients and let it simmer until most of the liquid has evaporated and the sauce turns thick. Now put 1 or 2 Tbsp of sauce on each piece of fish and finish cooking the fish under the grill. Then sprinkle with fried onions and chopped coriander and serve hot! Et voilà 🙂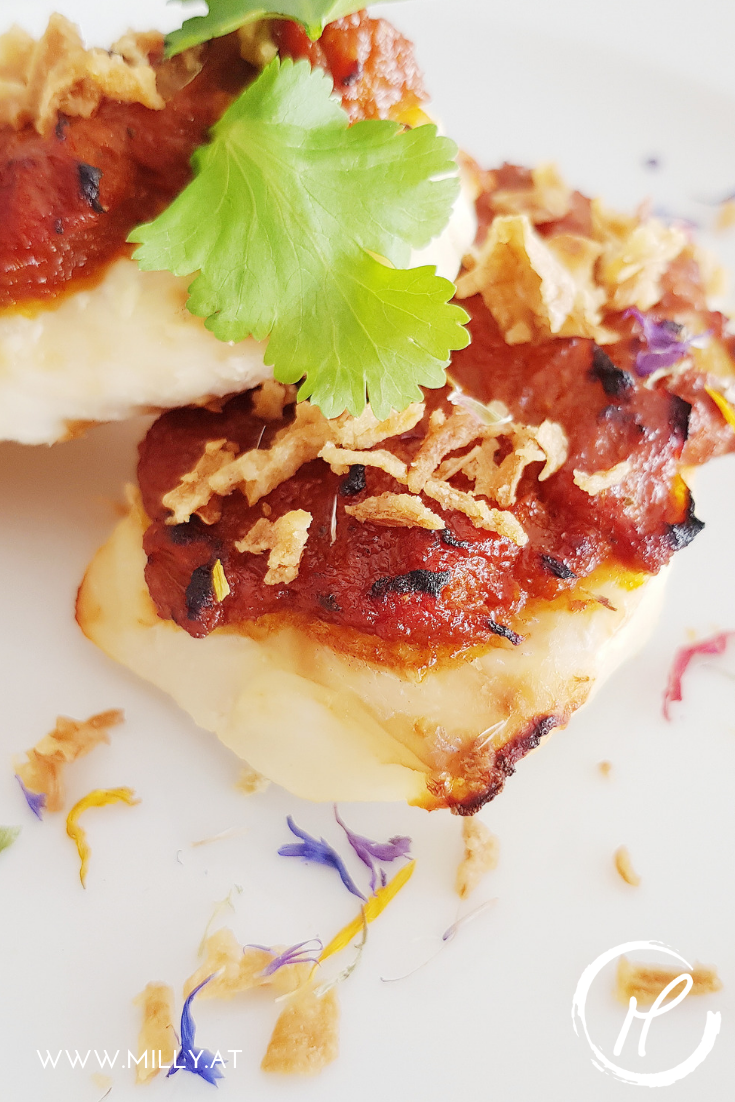 If you don't have time to pass by the blog every day but you want to read the new recipes and articles then just follow Milly's Melting Pot on Facebook, Instagram or Pinterest! Or register for the newsletter and get everything sent right to your inbox!
Shopping list (for 3-4 portions):
4 pieces of white fish like cod or halibut
Salt
Juice of 1-2 limes
2-3 Tbsp oil
2 medium chopped tomatoes
2 Tbsp tomato puree
2 Tbsp ginger-garlic paste
1 Tsp chili sauce like sambal oelek
1/2 Tsp chili powder
1 1/2 Tsp ground coriander seeds
1 Tsp ground cumin
1/4 Tsp turmeric
1/2 small chopped sweet pepper
1/2 Tsp mustard seeds
Salt to taste
Water to taste
Fried onions
Chopped fresh coriander
(Basic recipe: A Spicy Touch, Volume I)