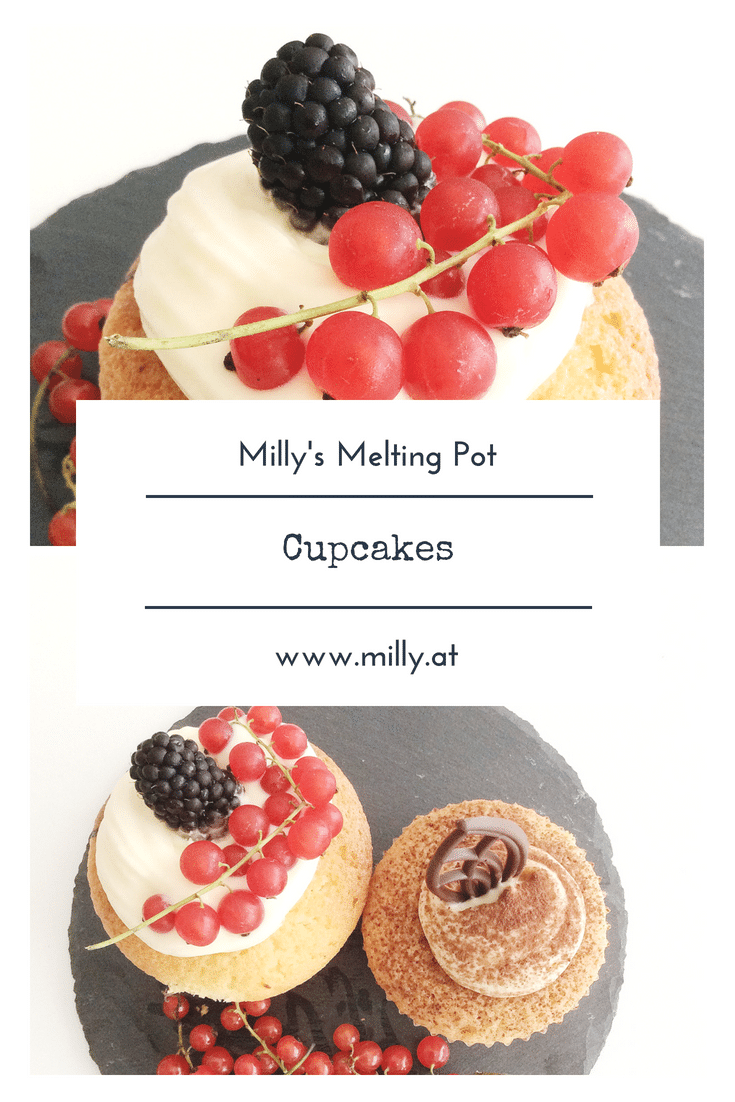 As promised, here is my best recipe for the perfect cupcake. It is a very simple mix and can be adapted to any needs or fancies. I read this recipe as a child in a children's cookbook and somehow memorized it:) It is really easy.
There are different ways how you can combine the ingredients, depending on how you want your dough to be. But in general you can assume that you really have to try hard to ruin this recipe!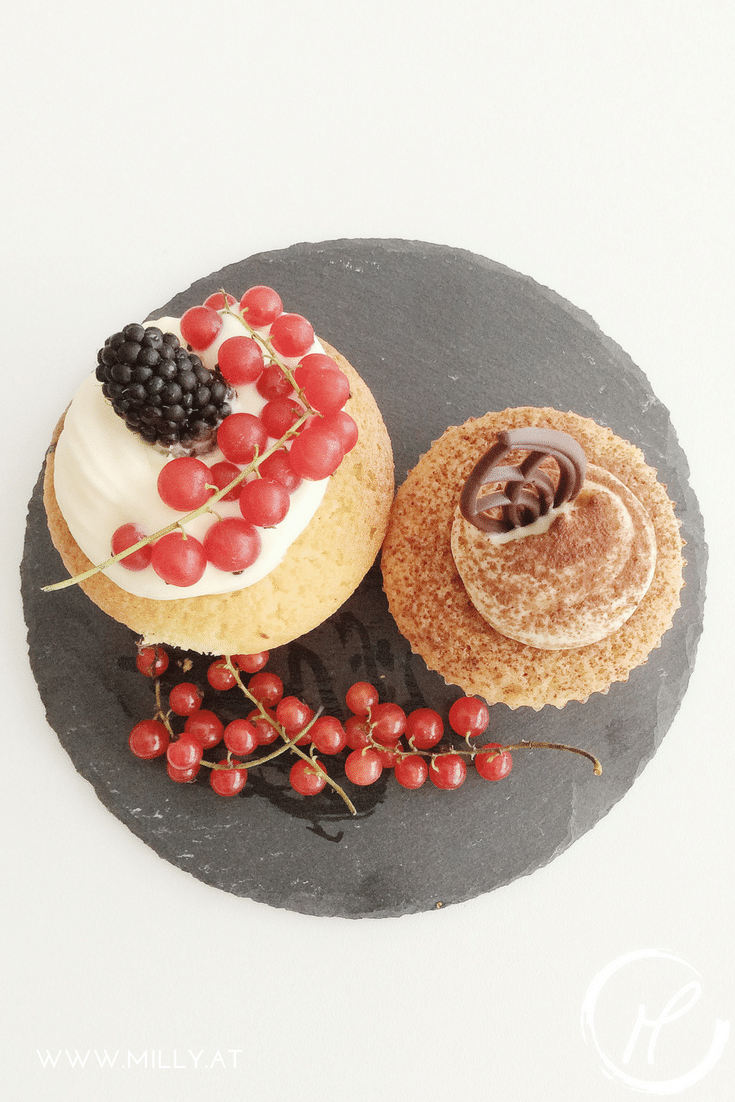 Method 1 : Whisk the oft butter and sugar until frothy (whisk a few minutes until the mix gets pale). Add the eggs one at a time and mix until the mixture is homogenous. At the end add the flour and baking powder.
Method 2 : Whisk the eggs and sugar until frothy. Add the molten butter slowly and at the end add the flour and baking powder.
This is the basic recipe. You can split the dough into small portions in your muffin tin and bake as is. However on the picture you can see two different variants. I split the dough in half. In the first half I added ground almonds and split the dough into the muffin paper cups (1-2 Tbsp per cup). I also put the dough of the second half in the muffin tray and pressed half of a skinned apricot into the dough. Bake at 180°C for 30 Min (skewer test).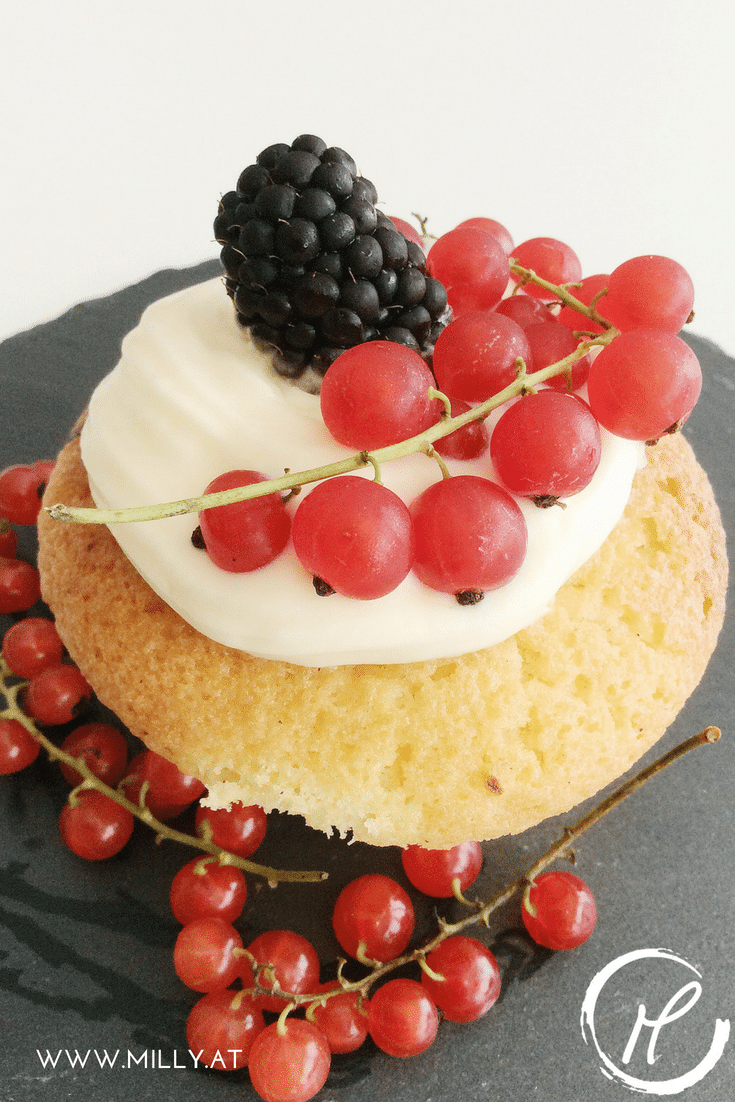 Some people like to eat the plain muffins, but I wanted to make a frosting – yum 🙂 Mix he soft butter, powdered sugar and cream cheese until smooth. Split the frosting in 2. In the first half I added strong espresso, this frosting is for the almond muffins. In the other half I added some lime juice, this is for the apricot muffins. Pipe onto the muffins and decorate as required. You can also just add the frosting to the muffin with a spoon for a more rustic look. I am not the best at piping frosting, but you can find very good tutorials on youtube on how to make them look professional. Make sure not to add too much liquid to the frosting, as it will not set anymore. Et voilà 🙂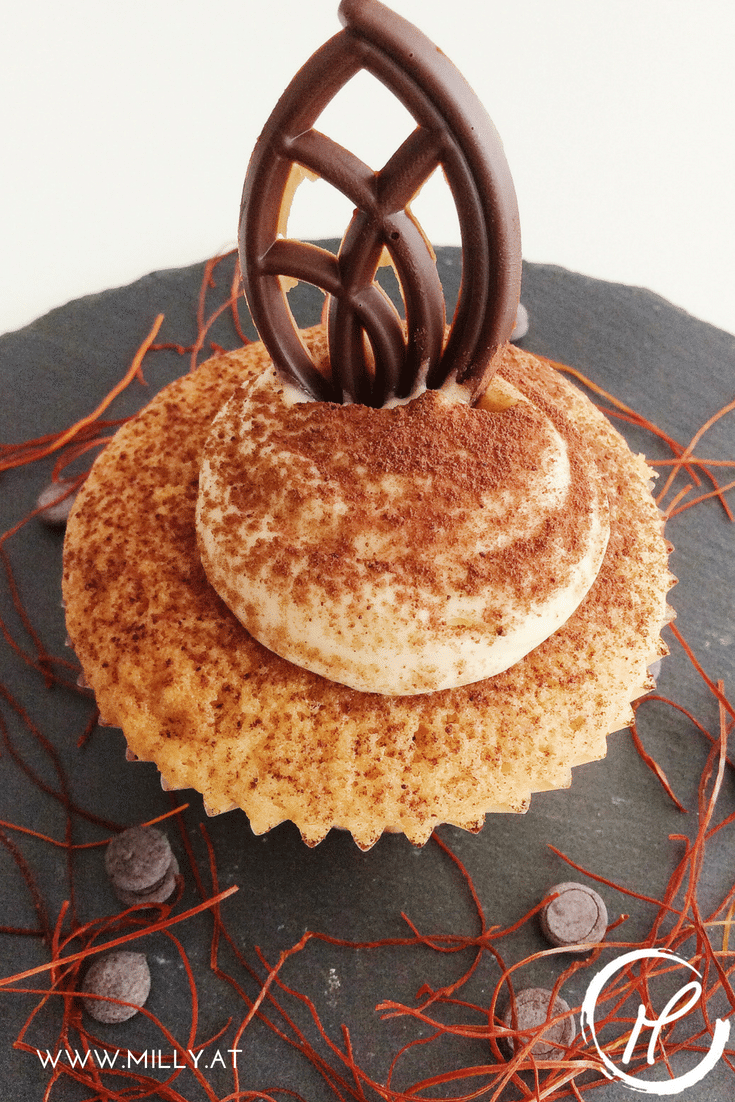 Please do not try this recipe when its 35°C outside, like I did..the frosting will not forgive you 🙂 Don't forget to subscribe to the newsletter to be notified when new recipes go online!
Shopping list (for ca 12 Cupcakes):
The basic recipe is: 1egg – 50 g fat – 50 g sugar – 50 g flour – some baking powder – multiply as required
200 g butter
200 g sugar
1 packet of vanilla sugar
4 eggs
200 g flour
1 Tsp baking powder
(100 g ground almonds)
(3 peeled apricots)
Frosting

100 g butter
100 g powdered sugar
100 g cream cheese (e.g. Philadelphia)
(1 Espresso strong coffee)
(1-2 Tbsp lime juice)