Ham and Cheese Croissants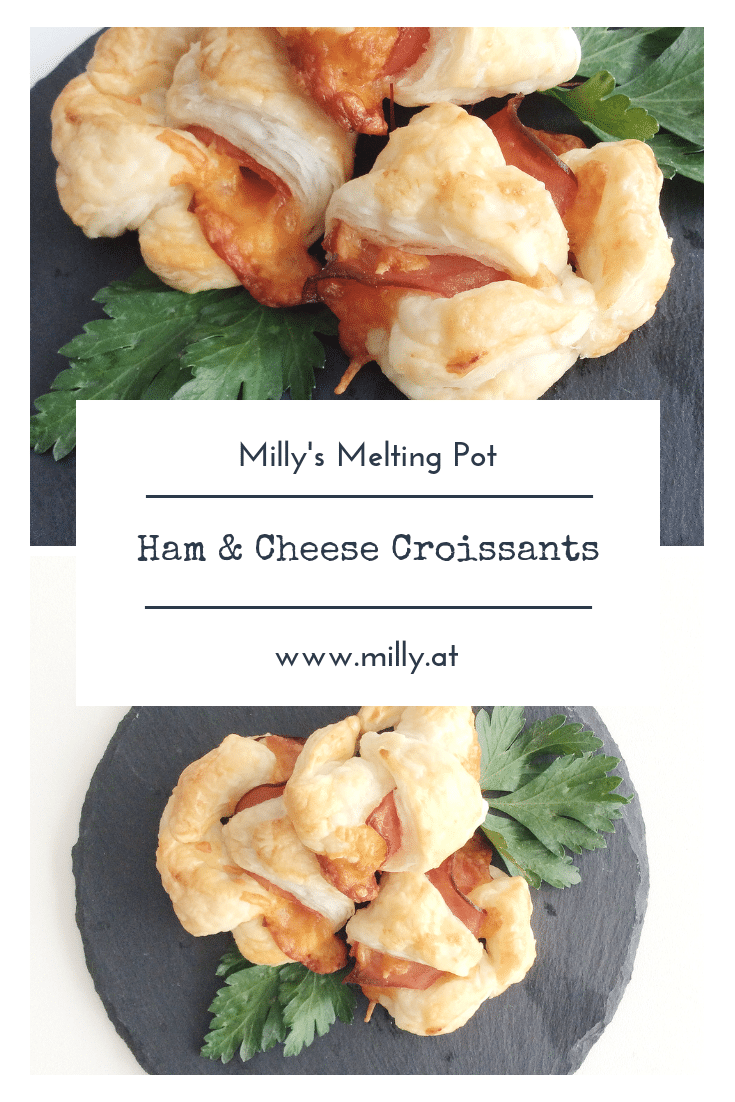 If you need a quick snack, these croissants are ideal. If you have the ingredients at home, you can make then in less than 10 minutes. Then you just need to bake them. However, you can also easily prepare and freeze them, and just put them in the oven to bake. They are ideal as an aperitif, as fingerfood or on a salad as a starter.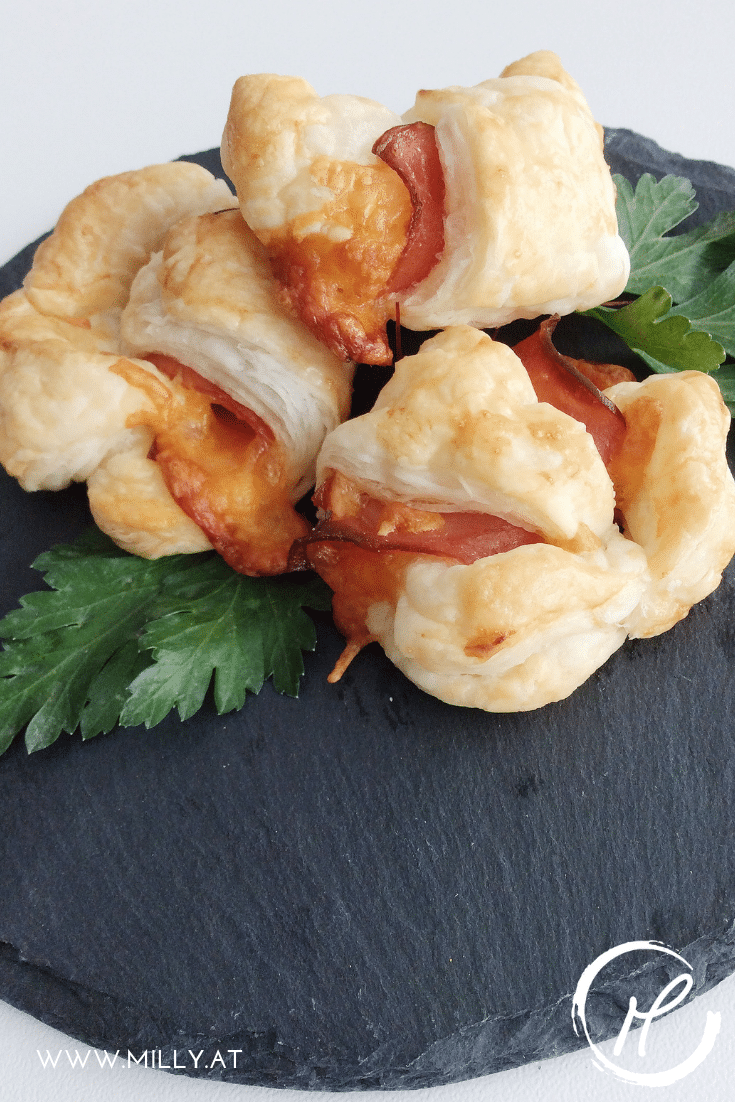 Just cut the puffpastry into triangles, similar to pizza slices. Cover with ham and cheese, and roll up from the broad side of the triangle. Paste with eggwash and bake until golden. Depending on the size, I would suggest 15-20 min. Et voilà:) More starters here!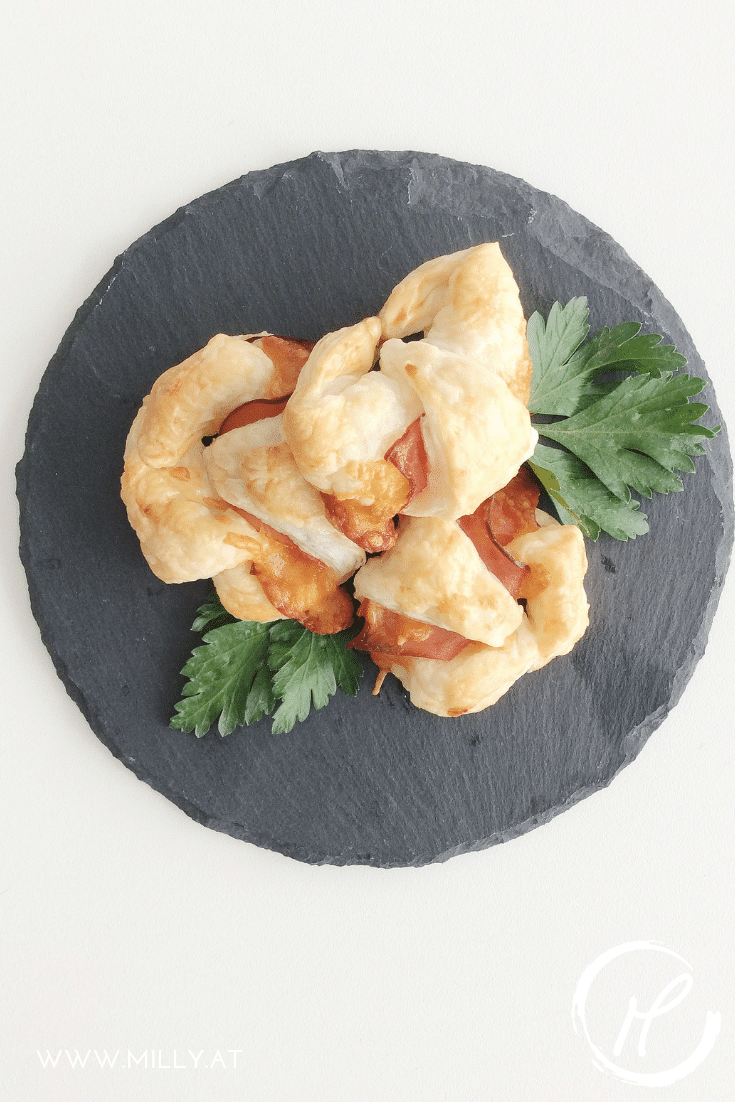 If you don't have time to pass by the blog every day but you want to read the new recipes and articles then just follow Milly's Melting Pot on Facebook, Instagram or Pinterest! Or register for the newsletter and get everything sent right to your inbox!
Shopping list:

1 pack of puffpastry
Cooked ham
Grated cheese
Eggwash