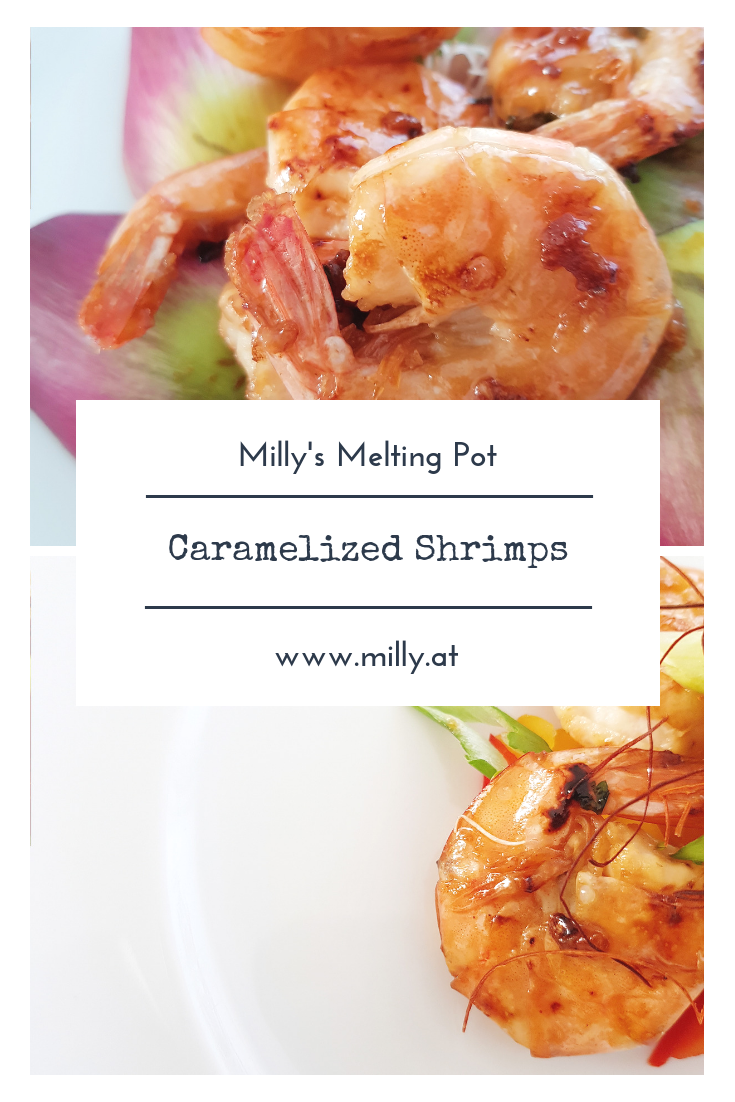 There are a few food inspired TV shows I enjoy, but one I especially like is called "Zu Tisch.." on the channel ARTE. The journalists travel to special countries and regions and discover ingredients and dishes that make these regions unique. The last episode I saw was filmed on the Ile de Re in France and amongst others showed how Fleur de Sel is made.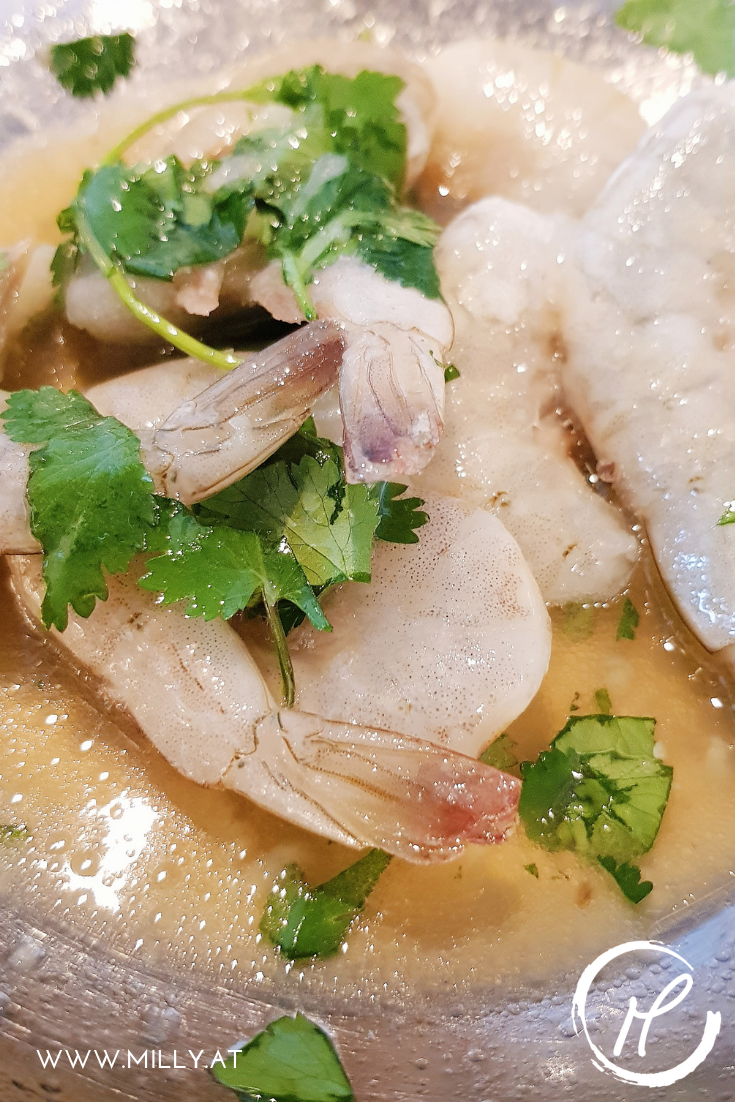 And while the people were slurping fresh oysters and drinking lovely wine, the family that was filmed prepared a dish with prawns that still makes my mouth water, And inspired by that I tried to develop my own recipe with an asian touch to it! ANd out came these lovely caramelized shrimps – a delight!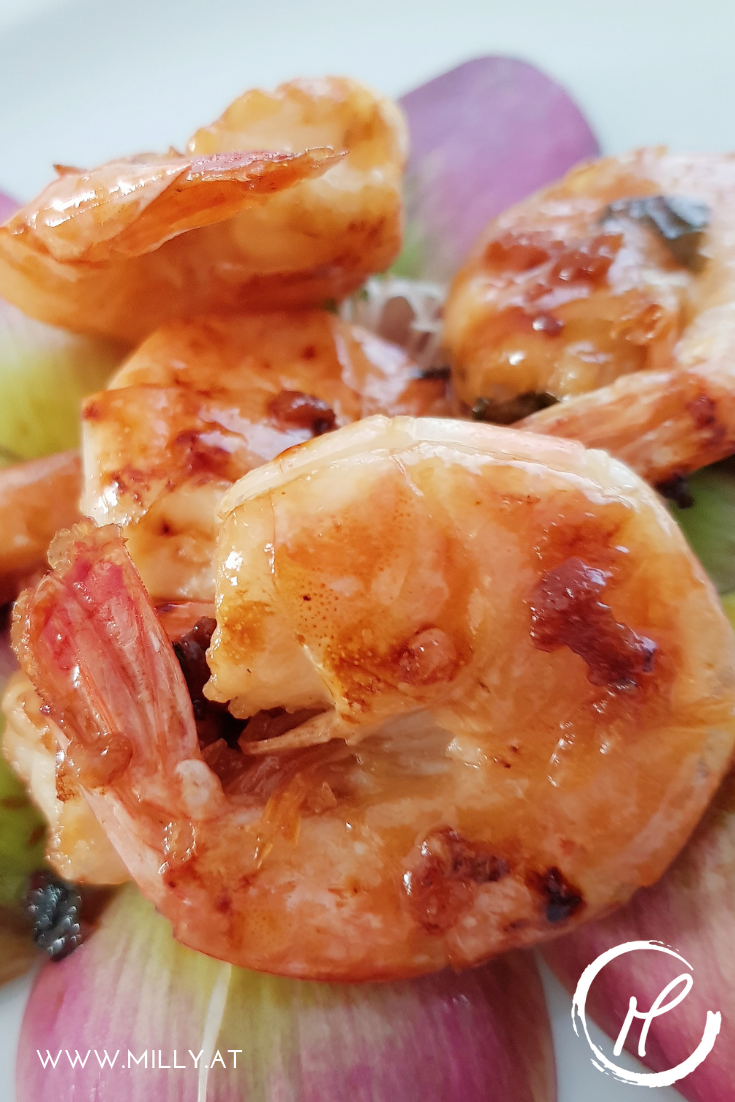 First start by mixing all the ingredients for the marinade and let the shrimps marinade for a few hours while being cooled. Then fry the shrimps without the marinade on high heat until they start to get some color. Add the marinade and let it evaporate until no liquid is left and the shrimps are sticky and golden. Mix with a little fresh butter before serving. Et voilà:) Serve with fresh baguette!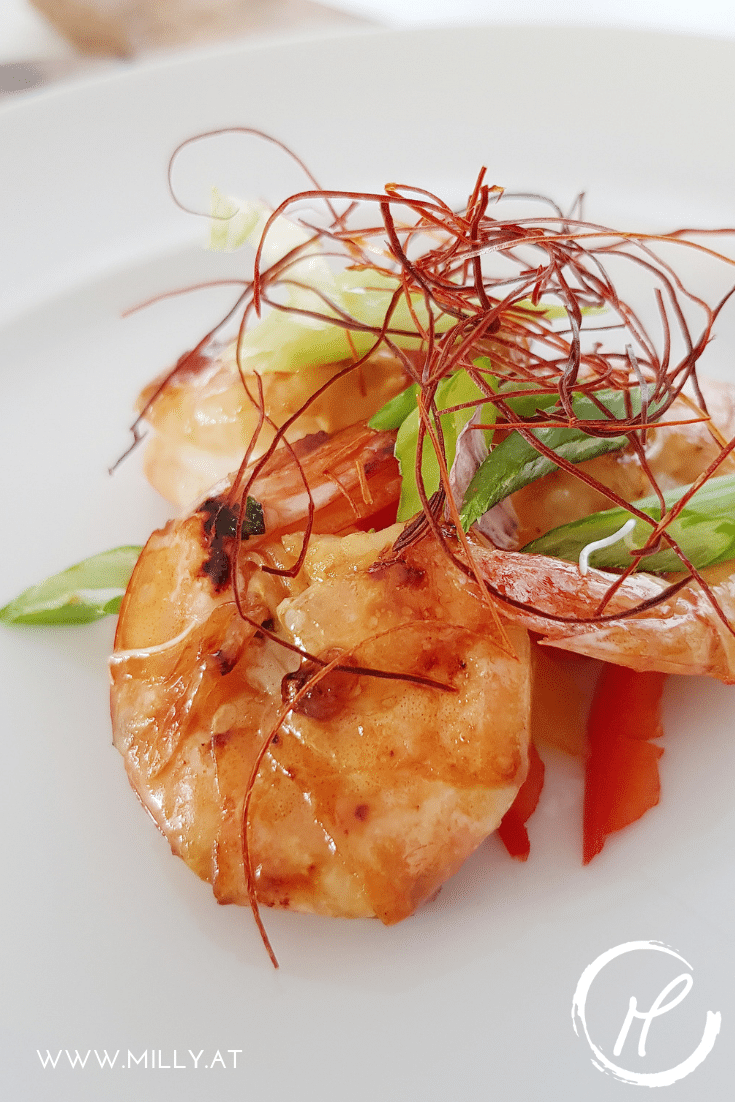 Don't forget to register for my e-mail list and get an email every 2 weeks with the latest recipes and news. Otherwise just follow Milly's Melting Pot on Facebook, Instagram or Pinterest. Find ,ore recipes of the fusion cuisine here!
SHopping list (2 portions):
1/2 kg shrimps or to taste
1-2 Tbsp brown sugar
1-2 Tbsp thai fish sauce
Juice of 1-2 lime
Ca 1 hand full of chopped coriander
3-4pressed garlic cloves
1-2 Tbsp oil