"Pulled Lamb" Curry with maroccan salted lemons and pomegranate raita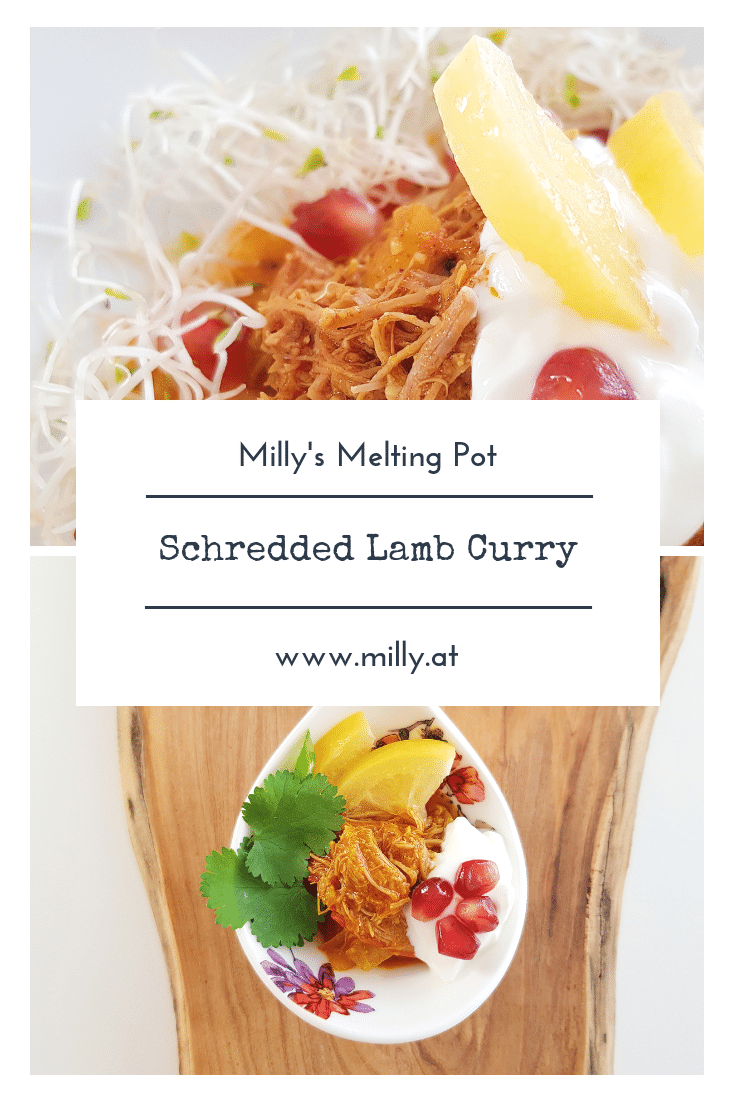 So as you all know I am half indian/half luxembourgish..and that's just from my parents..if you step a generation back, I don't think any DNA test would manage to find all of my heritage:) I am a proud mixture of all those that came before me:) As we all are I guess! But I digress again:) I wanted to publish a easy curry recipe that doesn't require too much time and which can be done with the spice you can now find in your supermarket! Sometimes I do this with beef, but tried it with lamb this time, and it turned out lovely. This recipe is also a good alternative for Easter! The "pulled lamb" part of the name just reflects that the meat actually was so tender it fell apart! Gotta be creative right? This curry combines the heartwarming components of an indian curry with the fruity fresh ingredients of middle eastern and north african cuisine!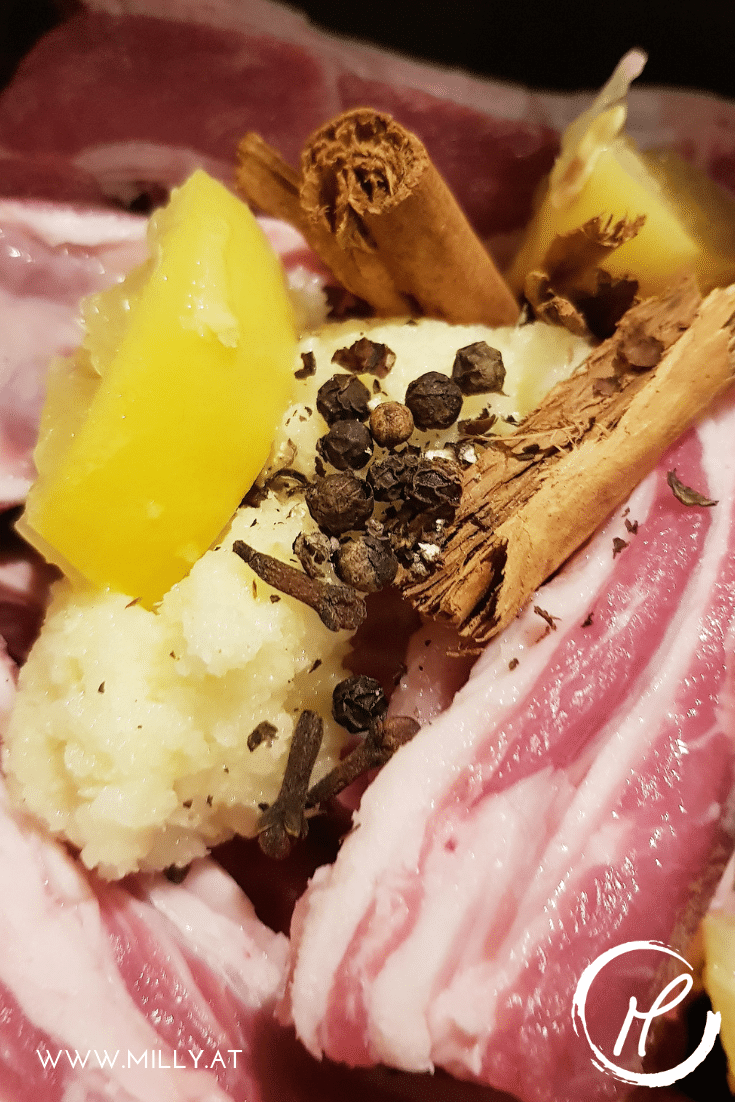 First boil the meat with some salt, pepper corns, cloves, cinnamon sticks, ginger-garlic paste and salted lemons in a pressure cooker for about 30 minutes (or until meat is soft depending on your cooker). Drain the meat and keep the broth for later.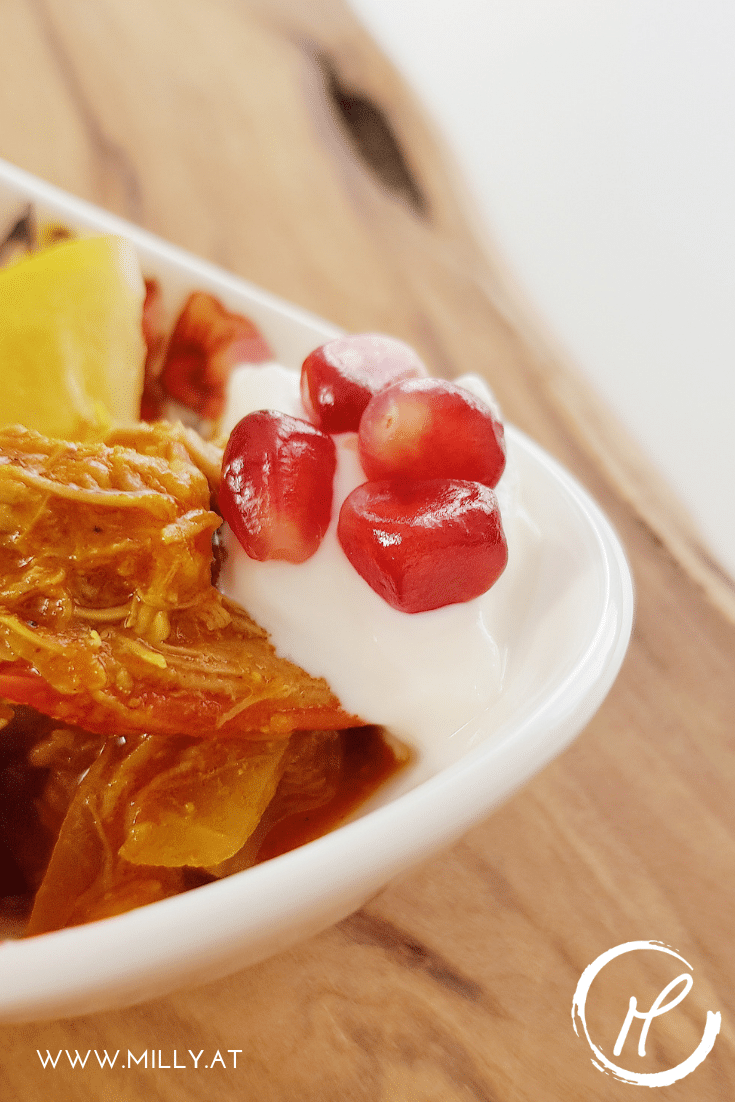 Lightly fry the chopped onions in some ghee until they are soft and starting to brown. The more onions you use, the thicker your gravy will be. ADd the ginger-garlic paste and the chopped tomatos and let everything fry for a minute or 2. Add the paprika powder, cumin, coriander, garam massala and haldi and mix well. Let the mixture fry until the fat starts seperating at the sides. Don't use too much heat as the spices will start to become bitter. If you like you can add parboiled potatoes at this point, then add the meat. Add the amount of broth you wish to get the consistency you like in the curry. It all depends a little on which tomatoes you use and how you like your currys. Season with salt, pepper and fresh coriander. Mix pomegranate seeds with the yoghurt and serve with chopped salted lemons. Et voilà:) Serve with fluffy basmato rice or fresh naans.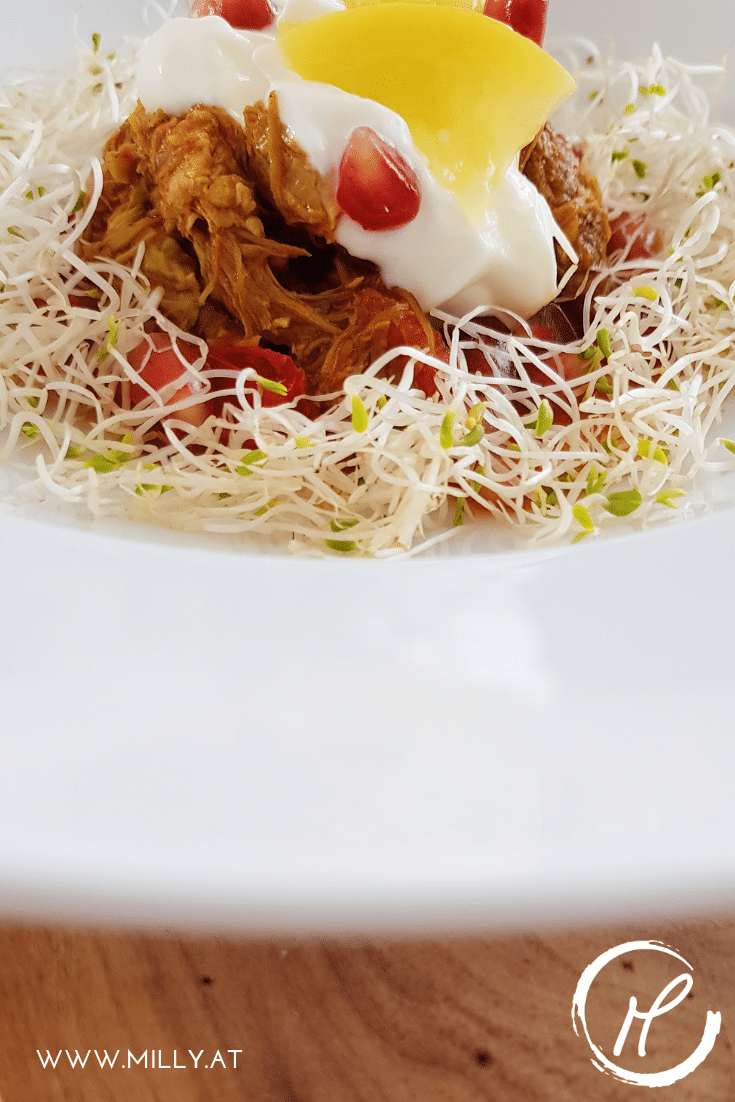 If you like indian food, you can find more recipes here or if you live in the Graz area, why not try a cooking class with me! Or just follow Milly's Melting Pot on Facebook, Instagram or Pinterest.
Shopping list:
Beef or lamb meat for cooking (ca 500gr for 2-3 portions)
2-3 cloves
1 Tsp pepper corns
1 Tbsp ginger-garlic paste
1-2 whole sticks of cinnamon
Salt
Water
1/2 salted lemon
1-2 onion
1 Tbsp ginger-garlic paste
1-2 tomatoes
1 small Tsp paprika powder
1 small Tsp ground cumin
1 small Tsp ground coriander
1 small Tsp haldi (curcuma)
Potatoes to taste
Salt/pepper
resh corainder
Natural yoghurt
Pomegranate seeds
Salted lemons