Cuban-style lemon & Garlic Chicken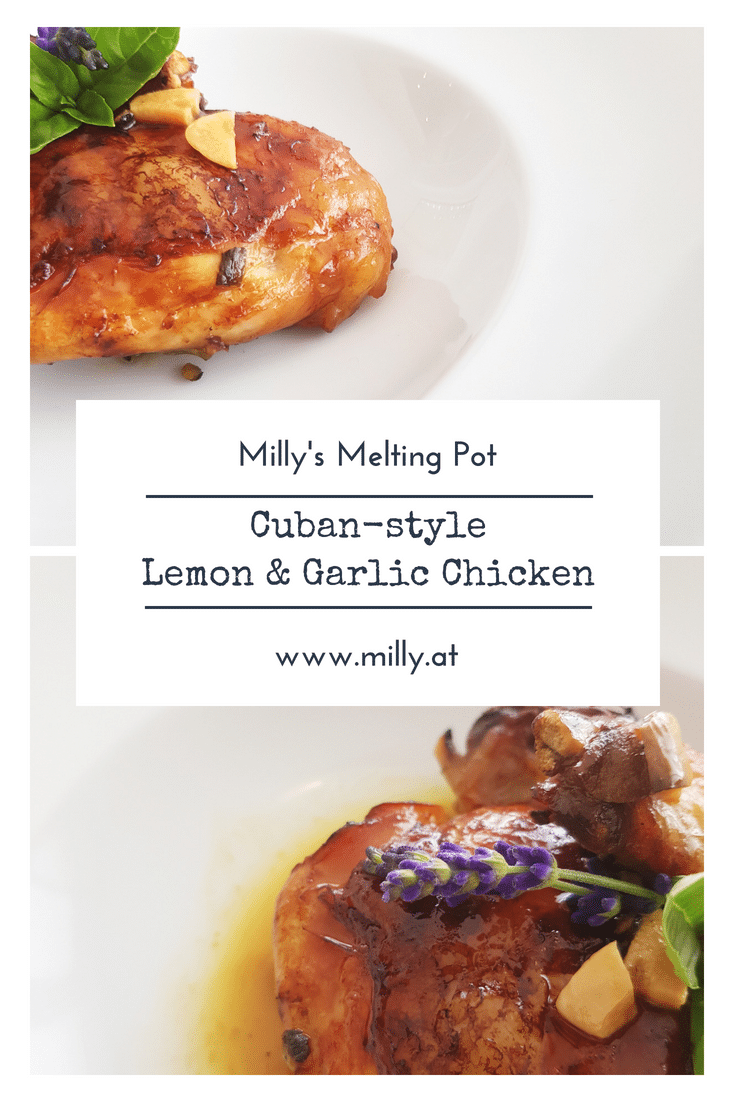 One of my go-to recipes for a quick dinner is grilled chicken. And there are so many ways you can prepare this dish, you will not get bored quickly. My mother had 2 recipes she liked to make: one was a straight forward grilled chicken seasoned with just a little salt, pepper, garlic powder and paprika. The other recipe was usually for guests and consisted of grilled chicken in a tarragon white wine sauce. People love that dish:)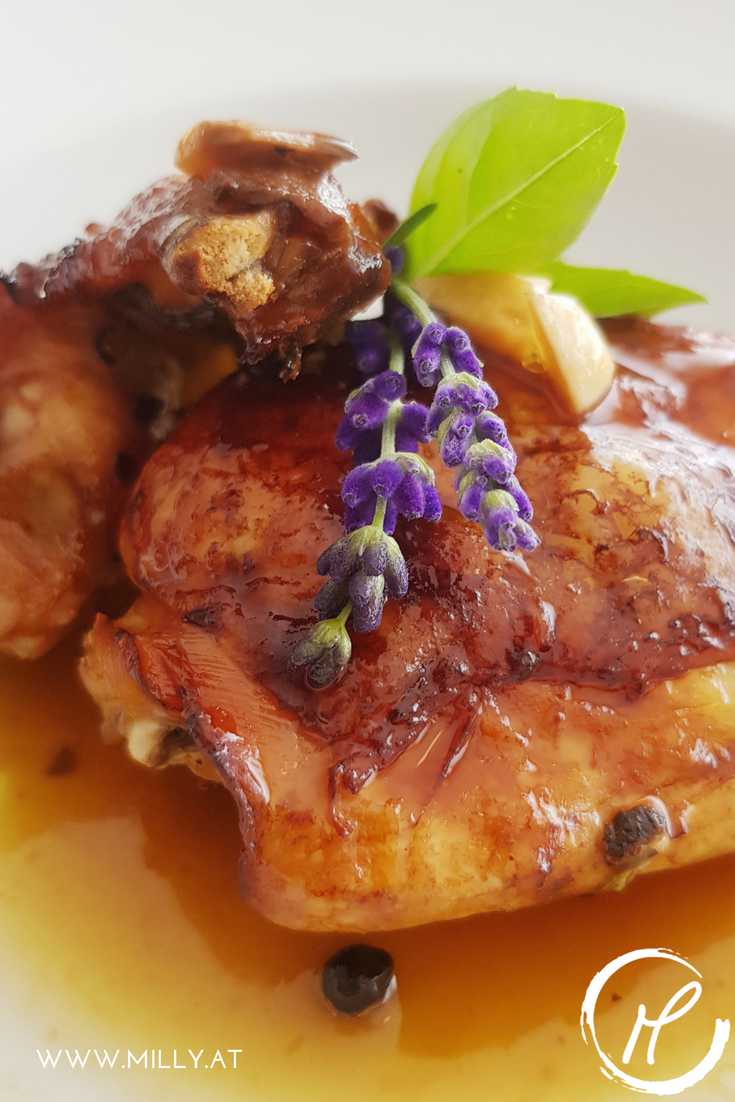 I experimented a lot to find a good way to get a nice crispy skin. And in the end I used a trick that I usually use when I make an Austrian style porc roast: I start cooking the chicken facing "down" with the skin in the marinade. After a while you turn around the pieces and while the meat finishes cooking, the skin will become nice and crispy without burning, It is important though to not baste the skin with the juices. Maybe once at the beginning, but after that you need to leave it in piece. In this recipe the colour of the crispy skin is also incredible – this comes from the sugar in the lemon juice that slightly caramelizes!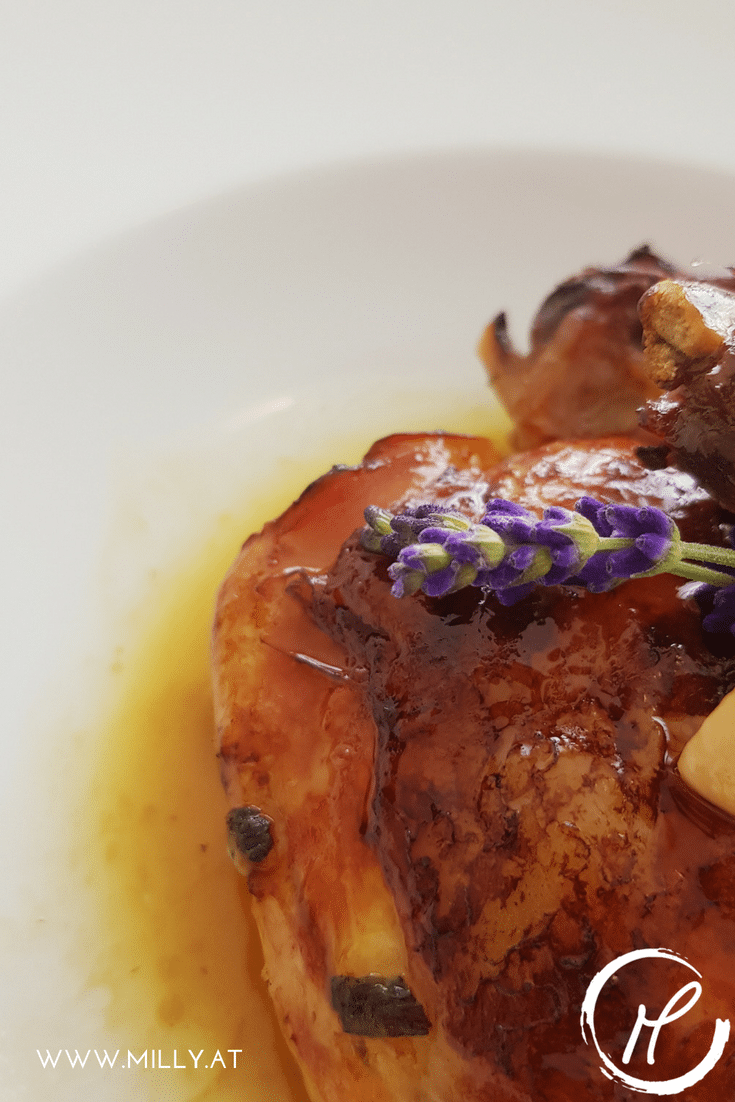 For this recipe just lay the pieces of chicken in an ovenproof dish and make sure the skin is at the bottom. Squeeze the lime and lemons and pour the juice generously over the meat. Add the squeezed lemons and limes to the dish. Season with salt and pepper to taste. Add the coarsely chopped garlic and tarragon and pay attention that they are in the lemon juice, or they will burn fairly quickly leaving bitter aftertastes. Now cook at 180°C for about 30 minutes and turn the pieces of meat around. Finish cooking the meat until the skin is nice and crispy. The meat will lose some juice which, combined with the lemon juice, will give a tasty sauce or sauce base. Et voilà 🙂
If you can't drop by the blog all the time, just follow Milly's Melting Pot on Facebook, Instagram or Pinterest and never miss a recipe! Or just register for my weekly newsletter and get everything delivered straight to your inbox!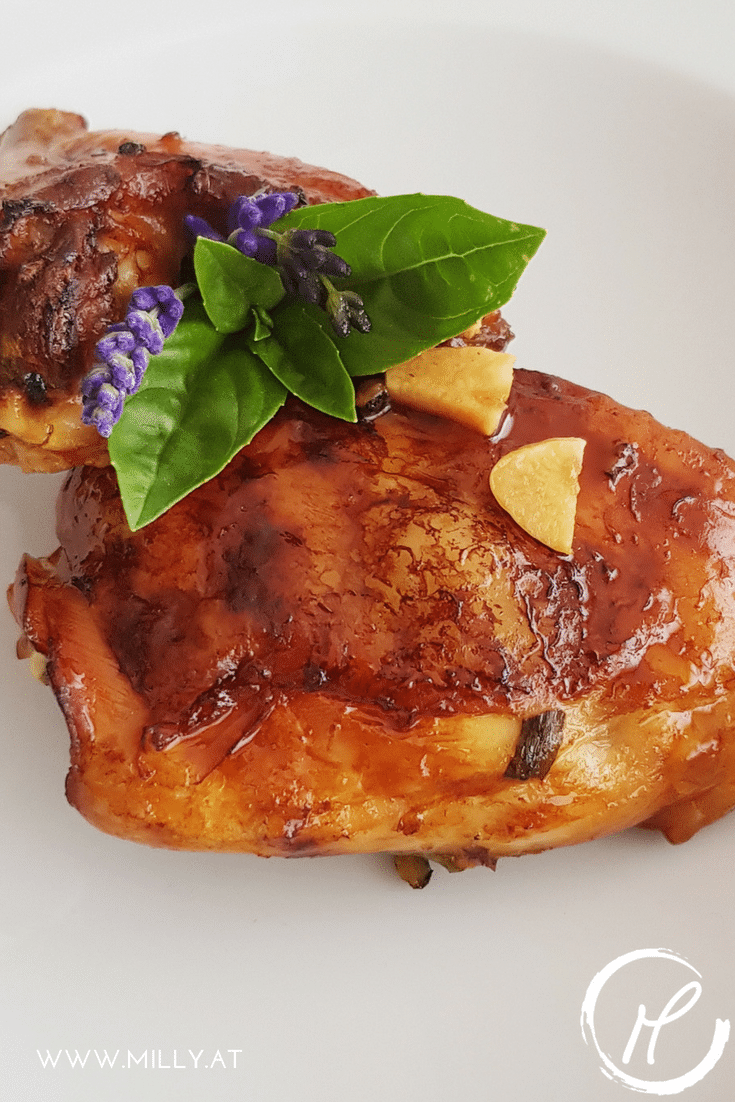 Shopping list (for ca 4 portions)
12 pieces of chicken
2-3 untreated lemons
1-2 untreated limes
6-8 cloves coarsely chopped garlic
1 twig fresh tarragon or 2 Tbsp dried
Salt/pepper