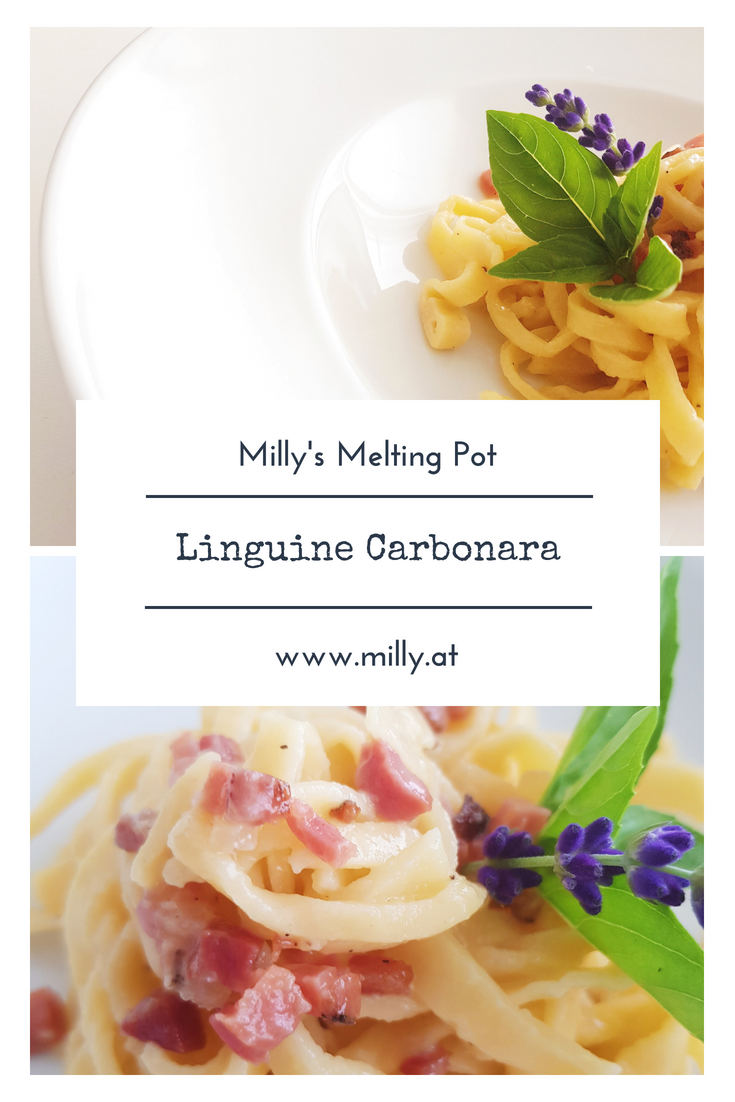 I've wanted to add a recipe for homemade pasta to the blog for a while now! But when my pasta maker broke, I thought I had to wait. I did find out, however, that making linguini is almost quicker by hand than when using a pasta machine! I recently saw an elderly italian lady on tv and she made tagliatelle for the whole family on Sunday – i really enjoyed watching her as it was quite hypnotic watching her roll out the pasta! Until recently, I always believed a carbonara sauce was a cream based sauce – I know now however that the creaminess of this dish doesn't come from cream but from an eggyolk! It is still unclear how this dish originated: some believe it was a favorite of coal workers, other say it only originated during World War II!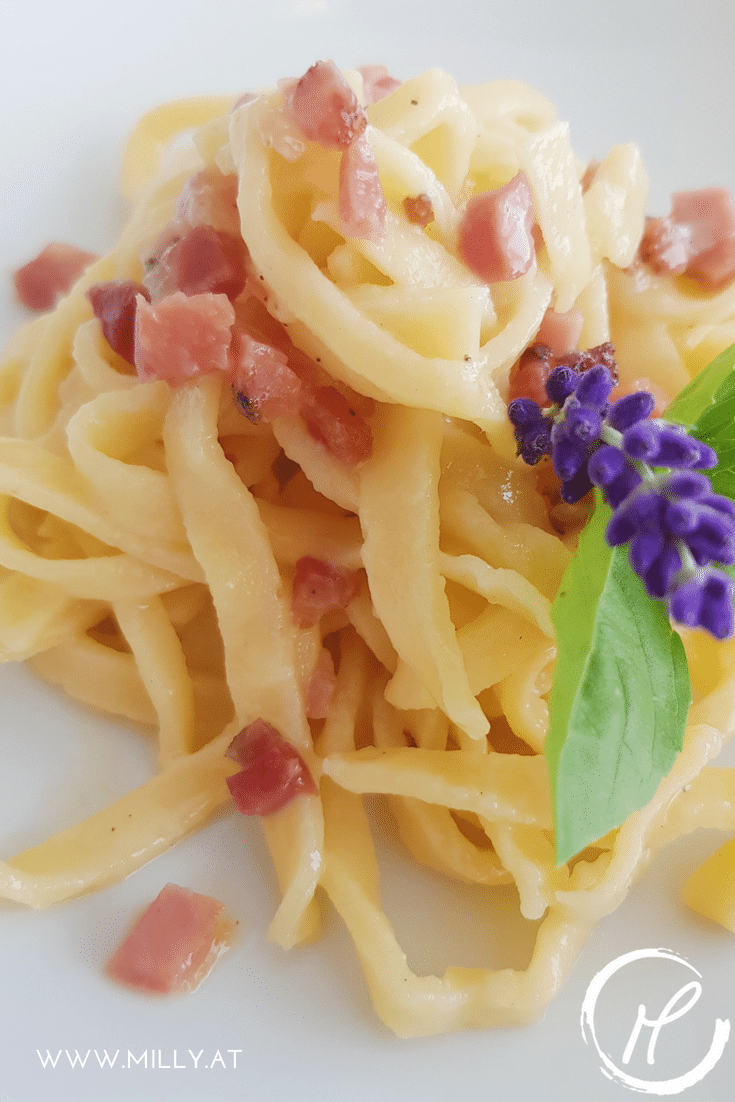 Either way it has become a classic! For the pasta dough mix all the ingredients together and let the dough rest in the fridge for at least half an hour. I usually use half flour and half hard wheat semolina, as this gives the pasta a stronger structure. Roll out the dough with a little patience to about 0,5mm thickness, the roll in the edges toward the middle (as seen in the picture). Now cut the pasta in 1-2 mm large stripes with a sharp knife and let it dry on a baking tray for a few minutes!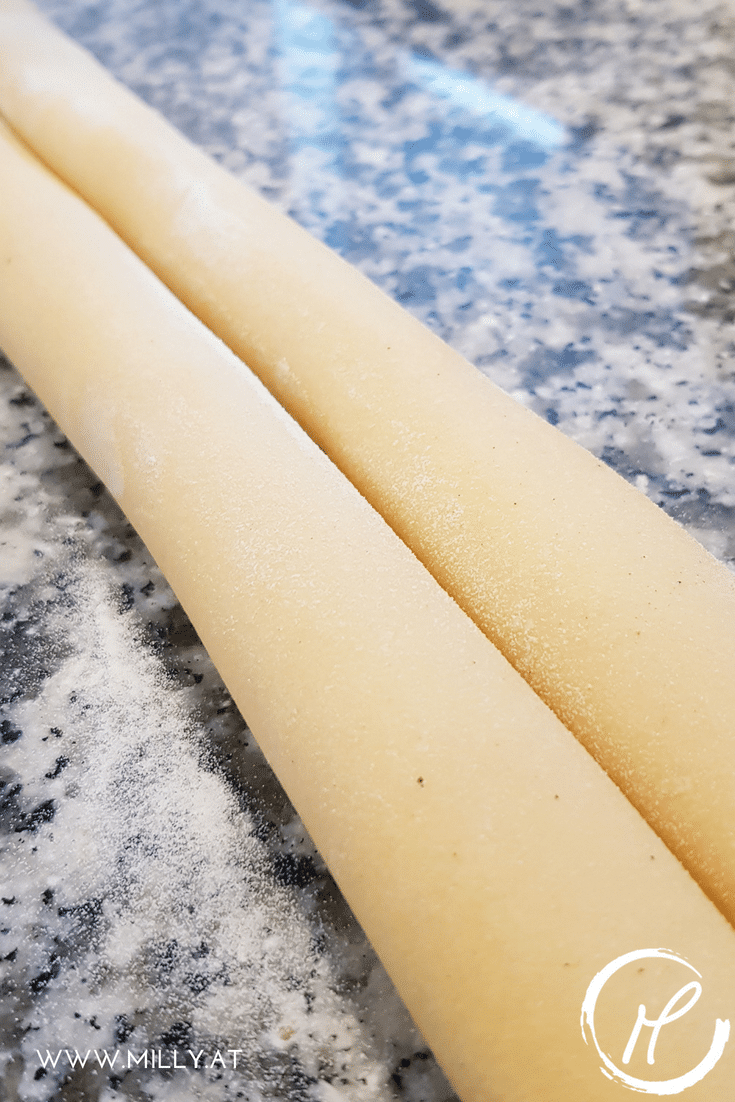 Cook the pasta in salted and boiling water for a few minutes until they are al dente! In the meanwhile let the speck fry on low heat for a few minutes and mix the cheese and eggyolk. When the pasta is done, mix everything quickly in a preheated bowl and add a dash of pasta water! Serve immediately. Et voilà:)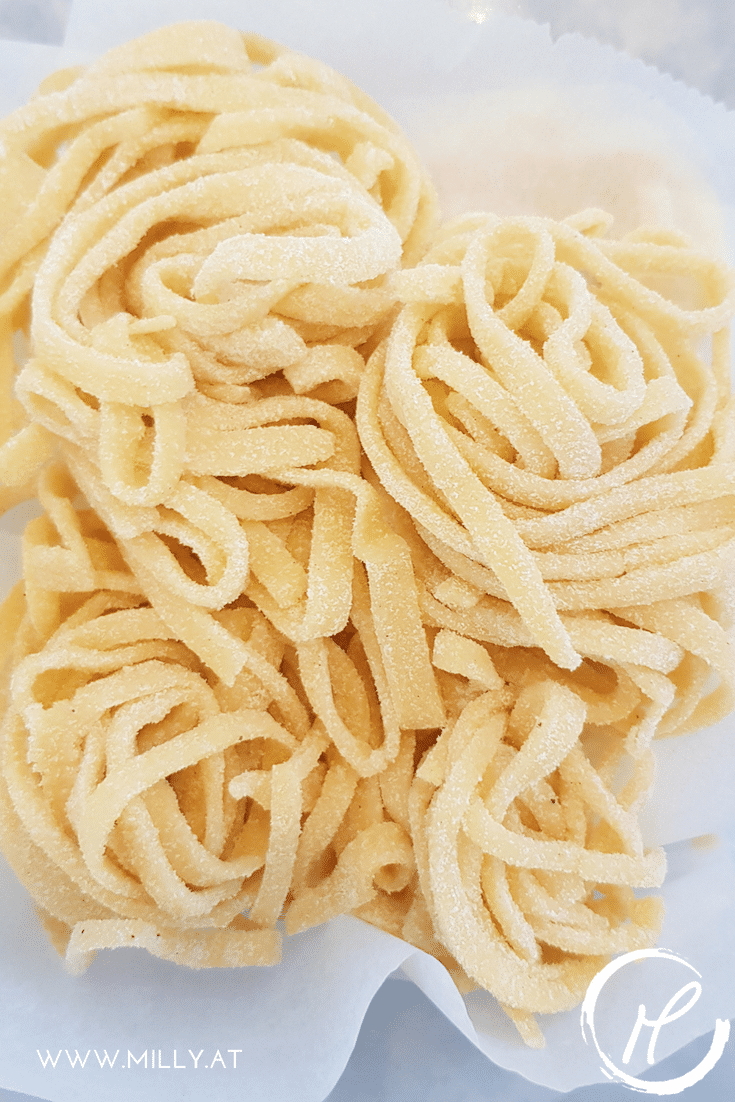 If you can't drop by the blog all the time, just follow Milly's Melting Pot on Facebook, Instagram or Pinterest and never miss a recipe! Or just register for my weekly newsletter and get everything delivered straight to your inbox!
Ingredients (2-3 portions):
50g flour (type 00)
50g hard wheat semolina
1 egg
1 pinch of fine salt
1 dash of olive oil
diced speck (or the more classic pancetta) to taste
ground pecorino or parmesan to taste
1 eggyolk per person