Josée's chocolatey "Linzertorte" with oranges and chili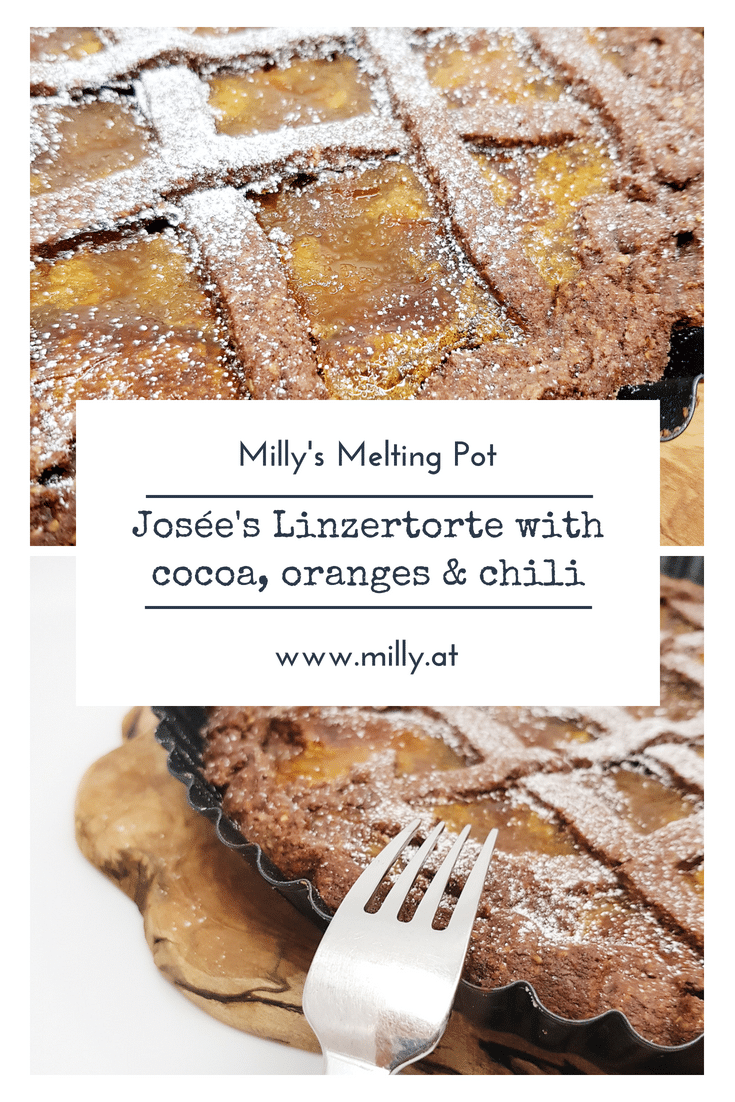 As a small thank you for all the support she gave me and as an homage to my wonderful aunty Josée in Luxembourg, I made this special "Linzertorte". My aunt loves every combination of acidity that is combined with chocolate, like candied oranges dipped in chocolate or even a piece of traditional "Sachertorte" with a side dollop of lemon curd (actually a surprisingly delicious combo!). I based this recipe on a recipe I had the pleasure of trying from Maria, who has a blog called "New Cakes on The Block".
Quickly mix all ingredients (except the marmalade) and roll the dough into a ball. Wrap it in foil and let it rest in the fridge for at least 1 hour (I usually leave it overnight though!). Roll out 2/3 of the dough and place it in your baking dish with a 3 cm high crust on the sides. Spread the orange marmalade on the dough. Roll out the rest of the dough and cut into slices, then arrange as a grid on the marmalade. Fold the side crust over the grid as to hide the endings. Bake at 160-180°C for 45 minutes. Et voilà:)
You absolutely need to check out my Facebook group "The bubbly biochemist" , if you are interested in food science and the biochemistry of our every day lives. Or just check out my Facebook page "Milly's Melting Pot" for more recipes, tips and tricks. The easiest solution however would be to just subscribe to my weekly newsletter and get all freebies, recipes and much more straight to your inbox!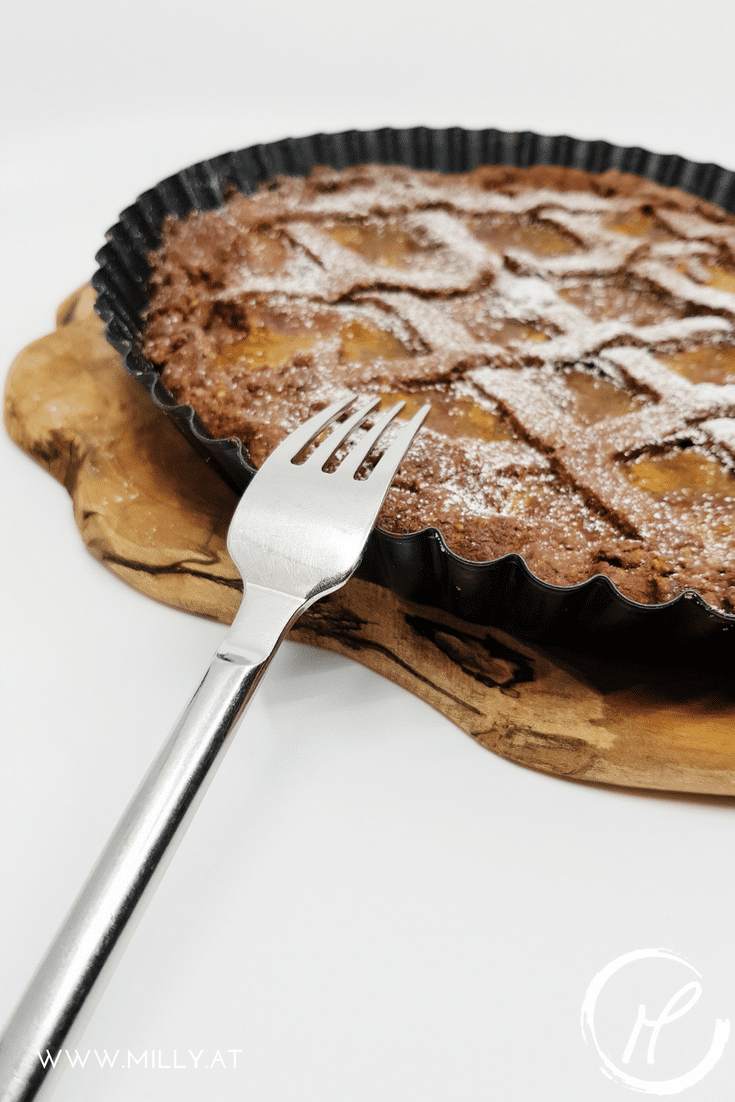 Shopping list (for 2 cakes)
150-200 g sugar (white or brown)
200 g ground hazelnuts (oder almonds)
200 g flour (white or whole meal)
1 -1,5 TL cinnamon
1 packet vanilla sugar
250 g butter (cubed, cold)
1 egg
4 Tbsp cocoa powder
0,5 Tsp chili powder (adjust according to your powder and your preferences)
2 glasses of orange marmalade( as unsweetened you can get, to fully develop the acidity)