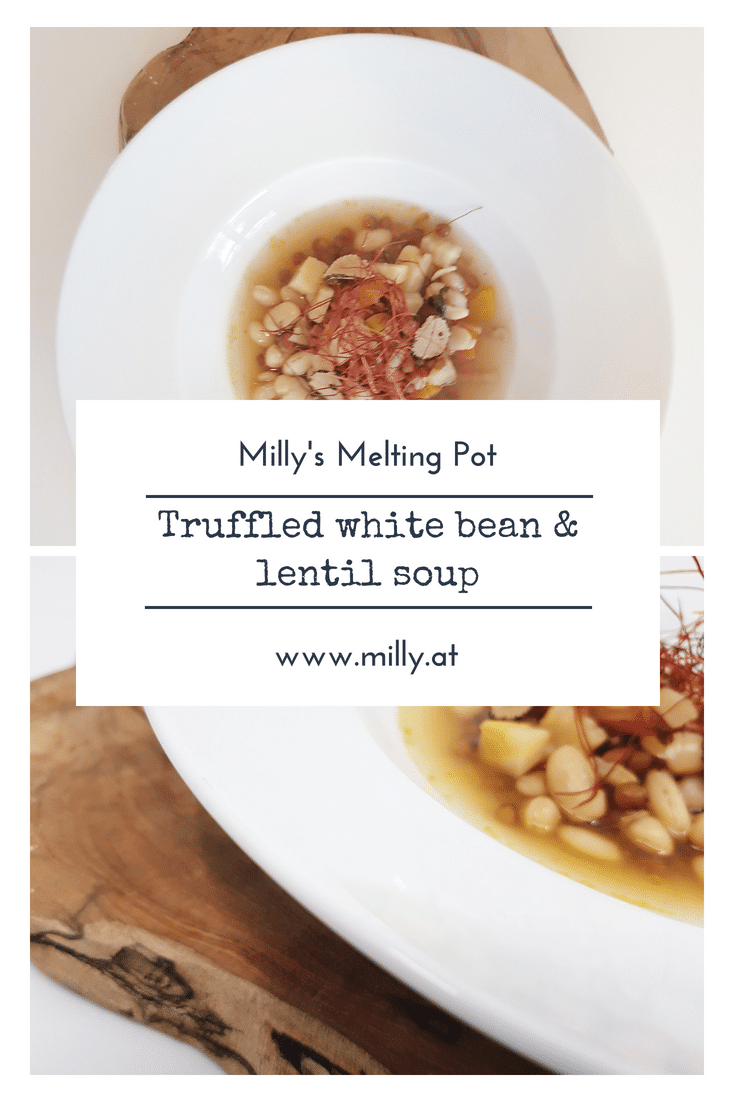 When the weather is cold outside, really like to make soups! I previously posted recipes for a vegetable soup with herbs and a traditional luxembourgish soup "Bouneschlupp". Another one of my favorites is a hearty lentil soup with a dash of cream. It actually keeps you from getting hungry during the day, because the beans and lentils give you some weight in your belly, and it is sooooo easy!
Just peel and chop the vegetables into little cubes. Fry the bacon in some oil (or not in the vegetarian version), add the chopped vegetables and let them fry for a few minutes. Add the stock, and boil until the vegetables are soft. In the end add the cooked beans and lentils and just allow them to warm up. Serve with a splash of cream and dried slices of black truffles! If you like you can add a dash of truffled olive oil on top to give it an even more intense truffle flavor. Et voilà:)
Like my page on Facebook, if you want to get more recipes and information about food! If you are interested in food science and the biochemistry of our everyday life, then join my group "The bubbly biochemist", where I use my knowledge as a biochemist to bring you important and truthful information about the science surrounding us every day! If you haven't yet, sign up to my newsletter to receive freebies, new recipes and helpful tips and tricks straight to your inbox!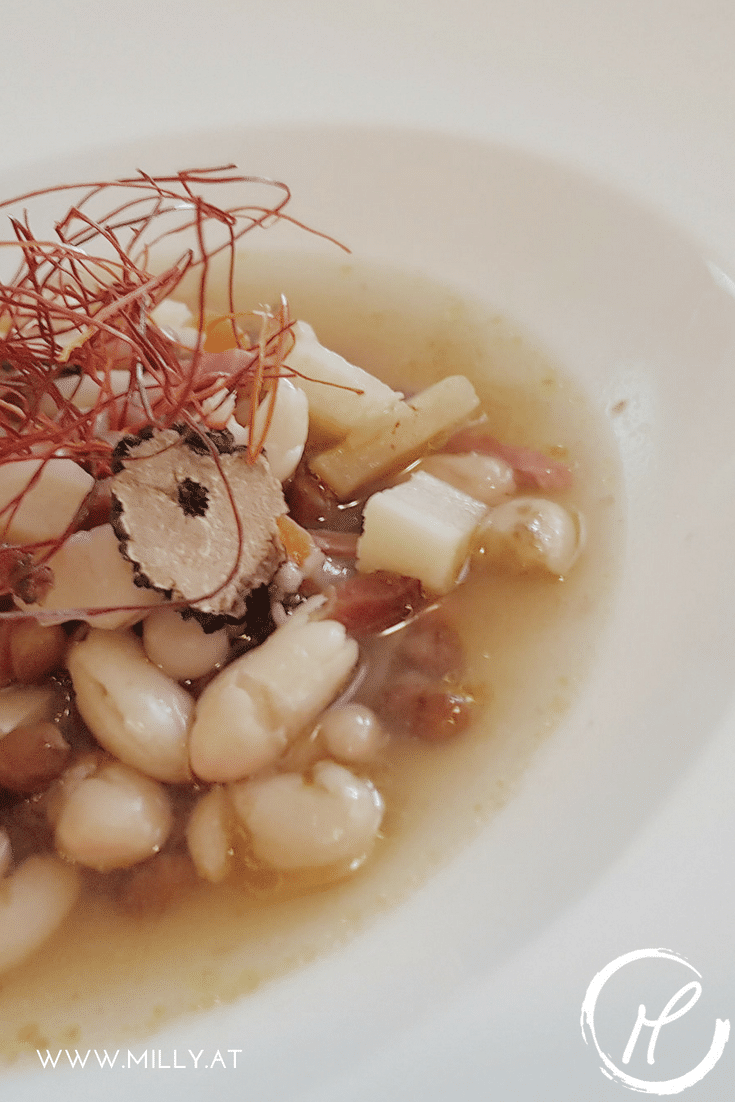 Shopping list (for ca 4 Portions):
soup vegetables (quantity to taste):

2 carrots
1/2 leek
1 large slice celery
2 large potatoes
1 parsnip
1 yellow carrot

1 l of stock (or to taste depending on how thick you want your soup to be)
1 can cooked white beans (ca 200 g)
1 can of cooked lentils (ca 200 g)
Bacon if required
Faked and dried black truffles
Truffled olive oil