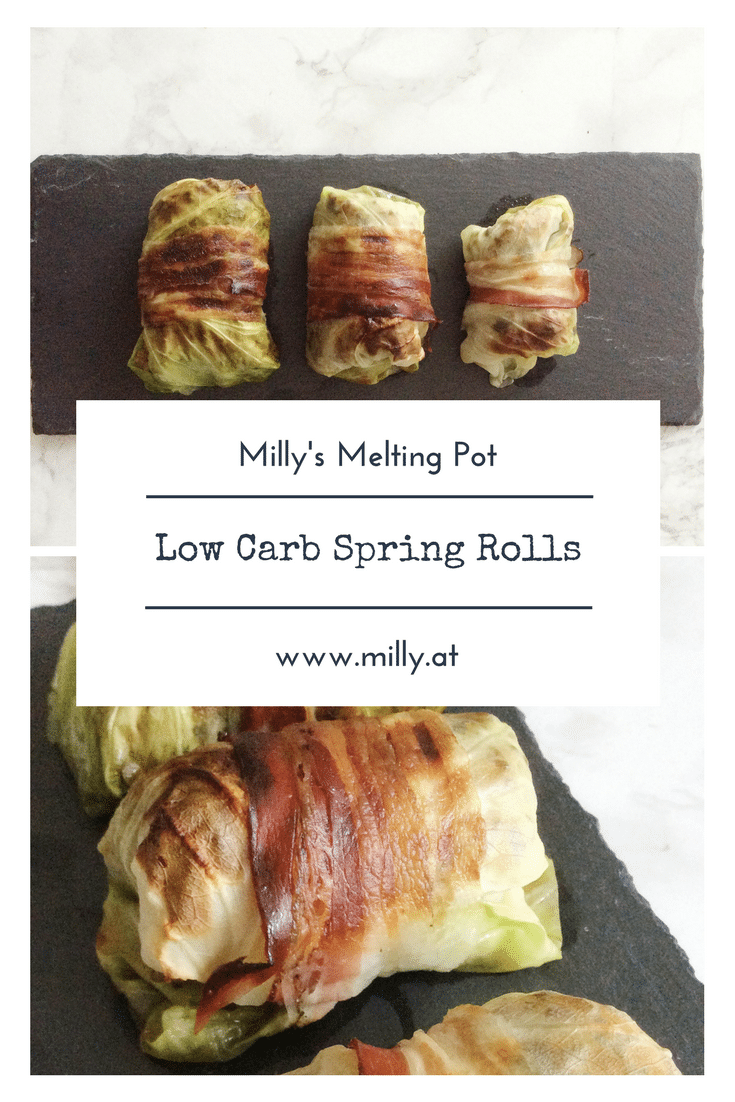 As a first step into "Fusion" cuisine, I would like to introduce you to my cabbage spring rolls. This dish has been one of my favourites since I was a child and its versatility is almost without limits!
Lets get started on the preparation:
Cut the aubergine (eggplant) and the onion roughly into 2 cm chunks and mix with the Tikka Masala Paste. Let it cook in the oven until everything has developed a nice color without being burnt (ca 30 Min).
During this time carefully remove the single leaves of the cabbage and blanch them in boiling salt water for 1-2 minutes. (Tipp: Usually backing powder is added at this stage to make the cabbage more digestible, however I do not recommend this in this scenario as the cabbage leaves will loose a lot of their stability, making the rolls difficult to roll. The spices in the Tikka Masala paste will help the digestion.)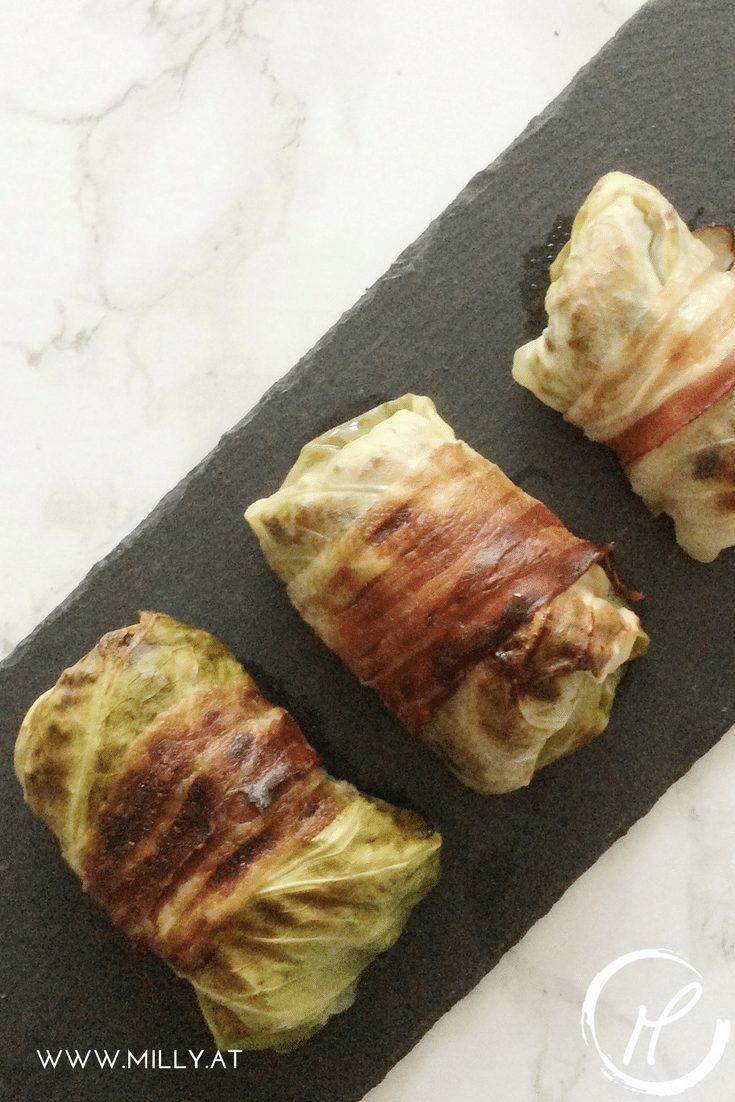 Remove the vegetables from the oven and blend them to a paste in the mixer with the juice of the 2 limes and some water. Then fry the minced meat and add the paste. Add cinnamon, salt and pepper to taste and let the mixture fry until it is a little dryer. (Tipp: Using ready made indian spicy pastes is an easy method to introduce indian flair into your dishes when you do not have all the necessary spices readily at home and don't want to buy the lot. This idea is inspired by Jamie Olivers lentil curry. However, I am also excited to show you some more authentic indian recipes from my family.)
Put about a spoon full of meat on a cabbage leaf, fold in the sides and roll like a springroll. Wrap the roll with a piece of bacon and put everything in the oven until the bacon is crispy. Et voilà!
Of course you can alternatively also use filo pastry or something similar and create crispy asian snacks. Using cabbage however makes this dish a low carb variation of the classic spring roll. If you can't drop by the blog all the time, just follow Milly's Melting Pot on Facebook, Instagram or Pinterest and never miss a recipe! Or just register for my weekly newsletter and get everything delivered straight to your inbox!
Shopping List:
1/2 aubergine/eggplant
1 large onion
50 g Tikka Masala Paste
1 small white cabbage
300 g beef minced meat
2 limes
1 pinch cinnamon
salt/pepper
stripes of bacon