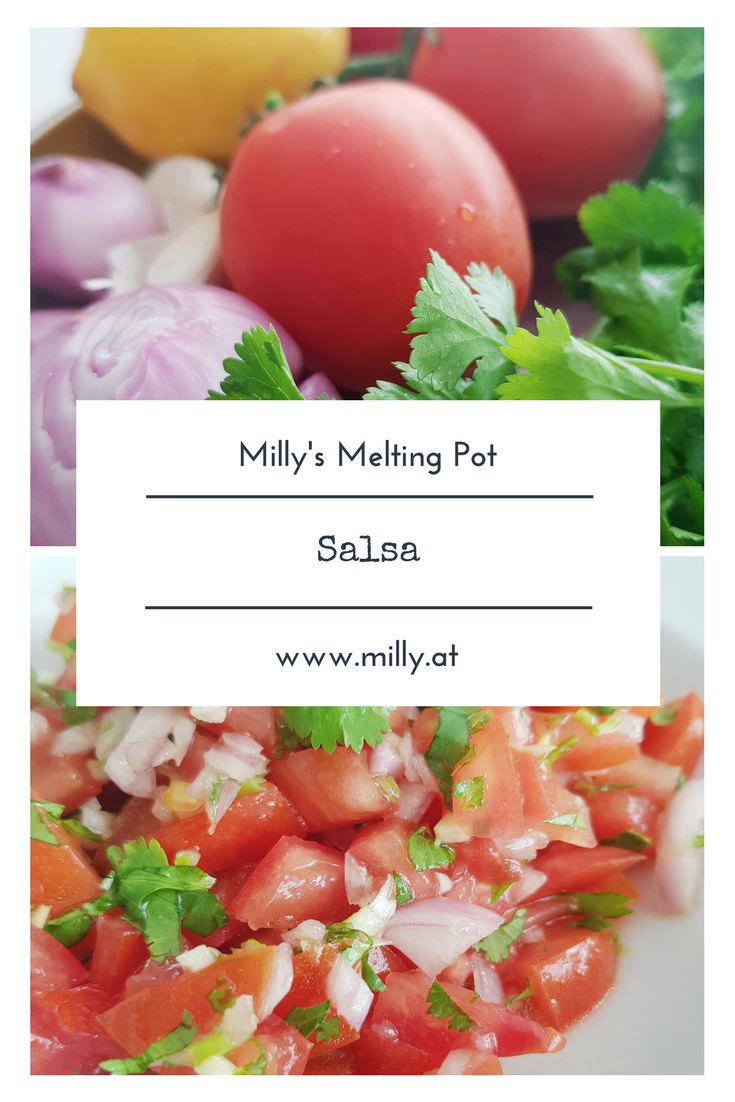 Spring is coming closer and this means summer is also on its way. When I got up this morning, for the first time in months it wasn't dark anymore. When the sun is shining, sitting on the terrace in the afternoons and evenings with a chilled glass of wine invites us to to relax with some nice snacks. This red salsa is fresh and tasty! Besides being amazing with crisps, it can also be served with fish or meat. My favourite is a piece of salmon with this red salsa..hmmm.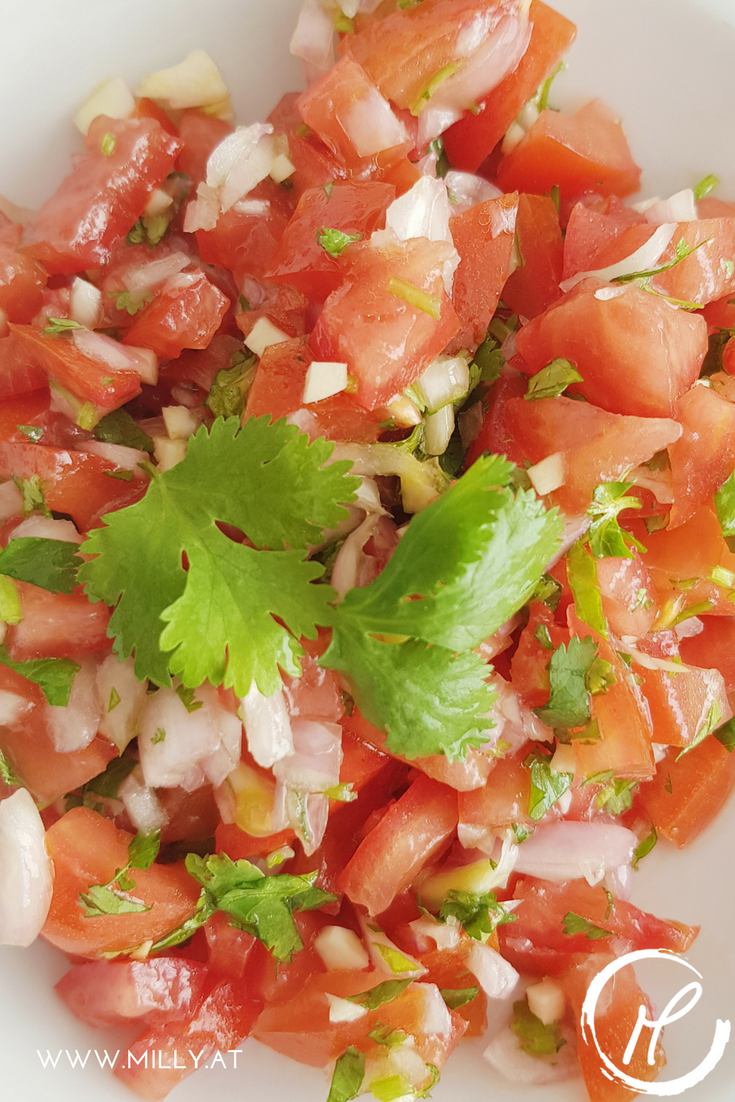 Just cut the tomatoes in half, remove the seeds and chop into small pieces. You can also keep the seeds, but everything will end up a little more watery – its a matter of taste. Finely chop the shallots, garlic and coriander. Mix with the tomatoes and add salt, pepper, lemon juice and olive oil to taste. Et voilà:)
You can personalize this recipe as you wish with fresh herbs from the garden or a variety of colored tomatoes!
If you can't drop by the blog all the time, just follow Milly's Melting Pot on Facebook, Instagram or Pinterest and never miss a recipe! Or just register for my weekly newsletter and get everything delivered straight to your inbox!
Shopping list (quantities to taste):
Tomatoes
Shallots
Garlic
Coriander
Salt/Pepper
Lemon juice
Olive oil