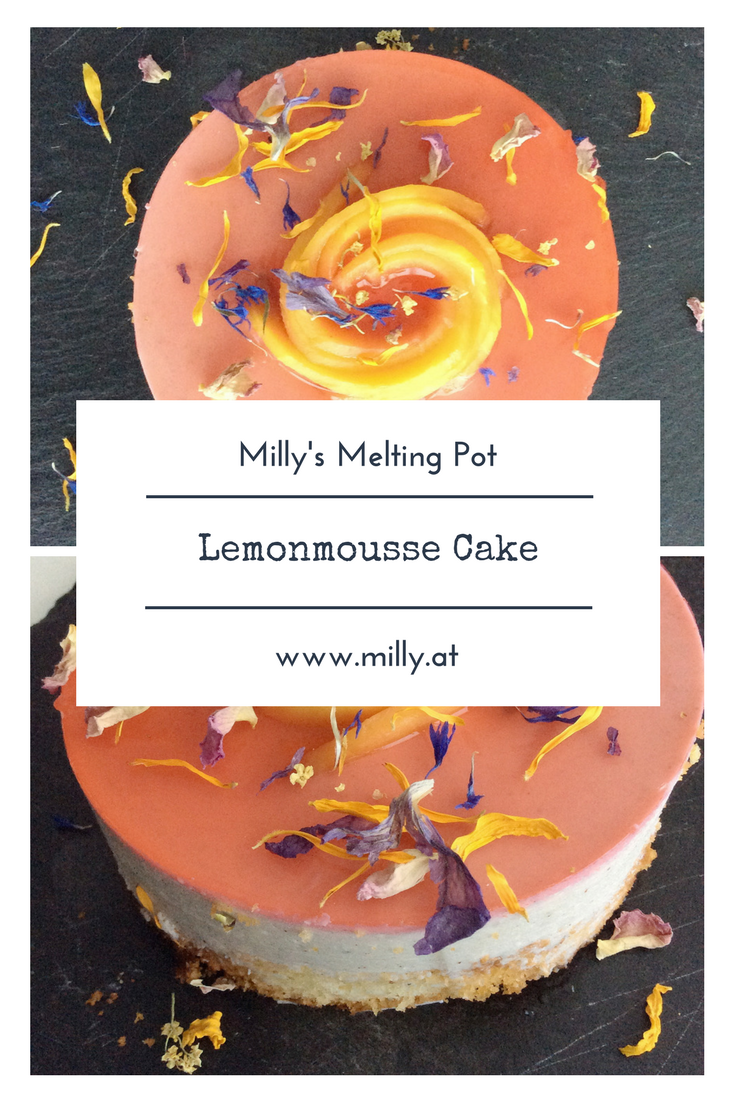 If you need a quick dessert (quick preparation, long cooling time) then this fruity fresh lemonmousse recipe is for you. And although I cannot categorize it as "low carb" in this case, I will be giving some tips at the end to help you make this dessert more "figure-friendly" if required. I don't know why, but I have been fixated on lemons lately. Not all my recipes made their way to this blog, as I thoroughly failed many times:)But when I tasted this cake, I was convinced: lemons are my new butter 🙂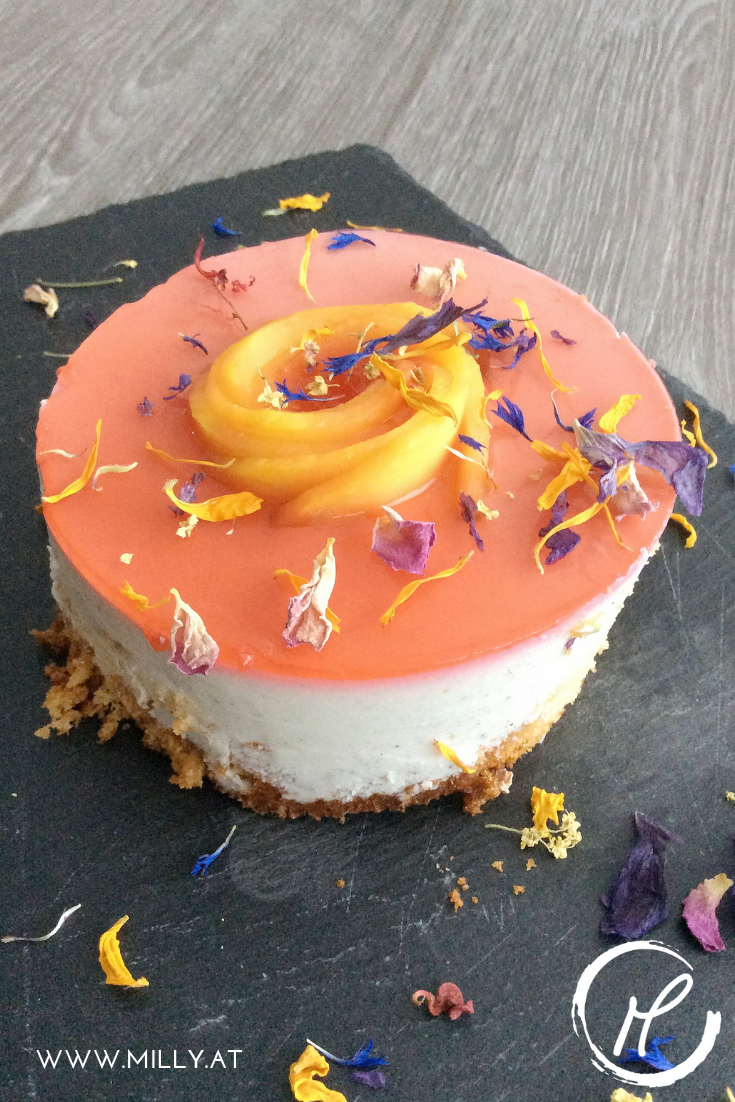 This dessert is not complicated, but it does require some time and patience due to the baking and cooling times. However, it can be easily prepared a day in advance, if one is expecting guests or is short on time. But now to the recipe: first of all gather all necessary ingredients. For the sponge mixture separate the egg and whip the eggwhite until it becomes stiff. Add the sugar and vanilla sugar during this process. When the egg whites are stiff, add the yolk and the flour and mix gently until the ingredients are mixed. Do not mix too long! Pour the dough into a baking tray and bake at 200°C for 20 min. I used a round baking tray of about 12 cm diameter. (Tip: to check if the cake is done, use a fork/knife/skewer and poke the cake in the middle – if no dough remains stuck on your utensil then the cake is done.)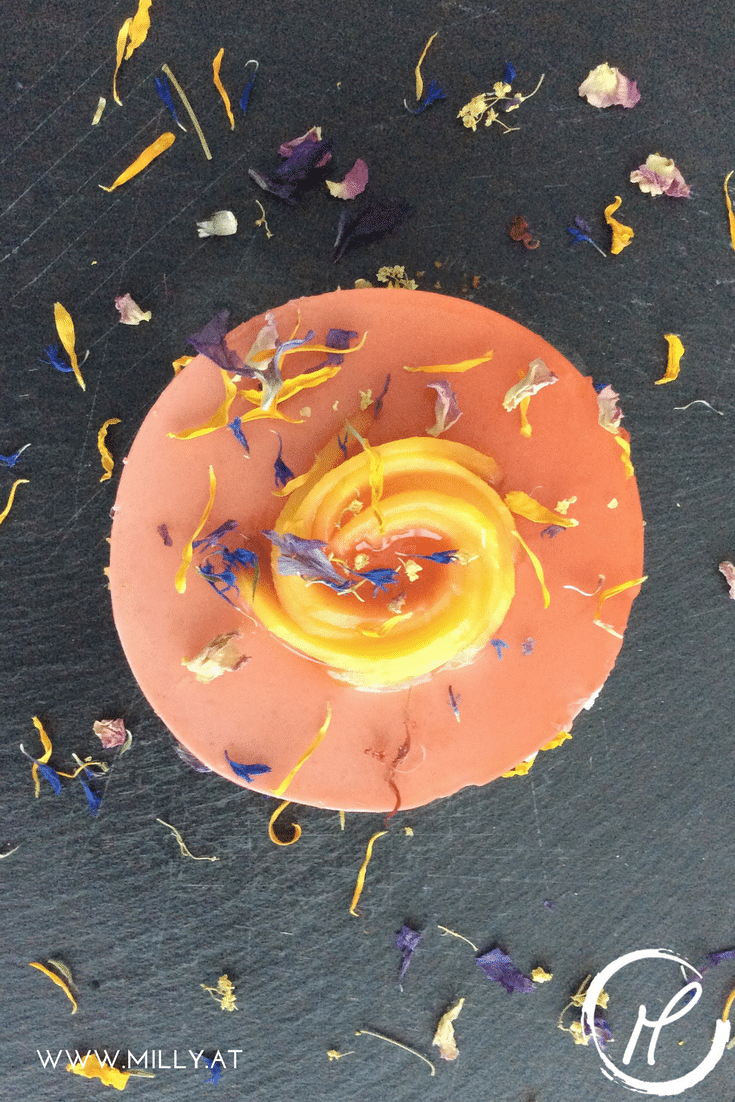 While the cake cools, prepare the lemonmousse. Let the gelatine soak according to the specifications described for that brand. Mix the quark, yoghurt, sugar, vanilla sugar and lemon juice until it is smooth with a mixer or by hand. Heat a little water and a little quark-yoghurt mixture and dissolve the gelatine (Tip: after dissolving the gelatine, the mixture is not allowed to boil). Add a little more quark-yoghurt mixture to cool the gelatine slightly and then mix this with the rest of the lemon creme. Whip the cream and gently mix it with the lemon creme as well. Cut the cake into 2 piece (horizontally, not vertically – this works fine with a long knife, but you can also use dental floss) and put the cake ito 2 dessert rings. Add the lemon mousse and let this set in the fridge for at least 2 hours.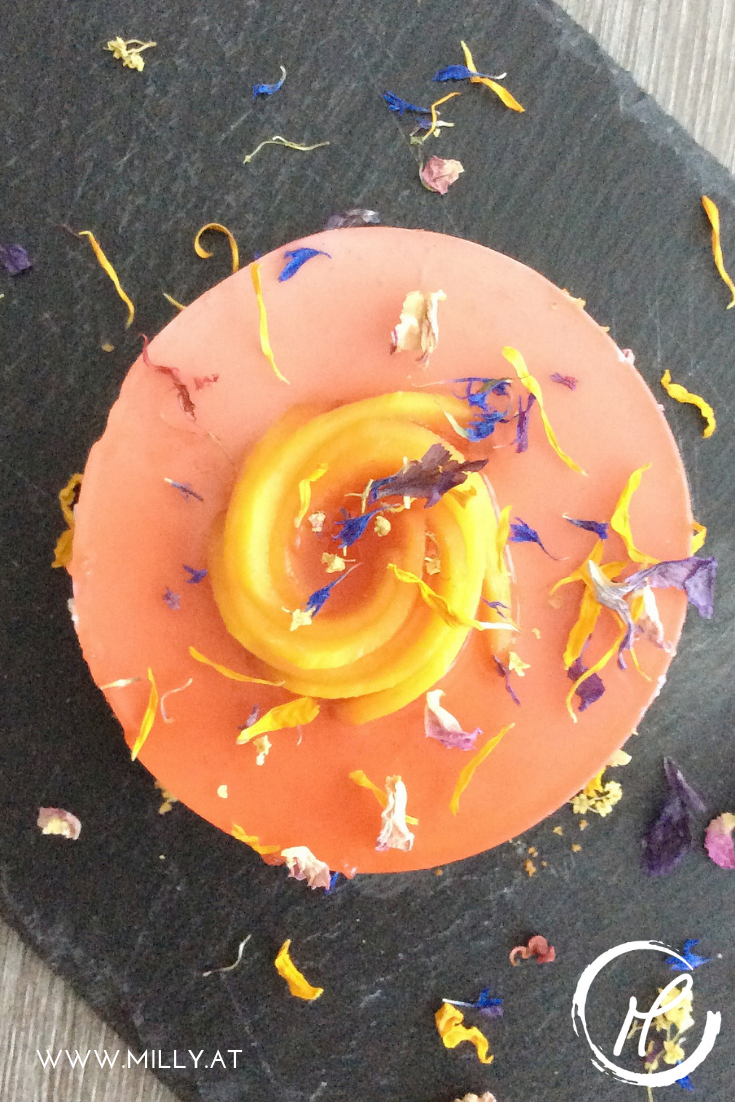 When the mousse is set, heat a little fruit juice in a small pot and dissolve the gelatine. Put a mango flower or any other fruit as decoration on the lemon mousse and pour the juice-gelatine mixture over it. Let it set again for a few hours in the fridge. Et voilà 🙂
For a "low carb" version of this dessert you can just serve the mousse in pretty glasses for example. You can also replace the quark by a low fat quark and the sugar by alternative sweeteners such as stevia or xylit Enjoy!
I know not everybody has time to pop by the blog every day! But if you want to read the new recipes and articles then just follow Milly's Melting Pot on Facebook, Instagram or Pinterest! Or register for the newsletter and get everything sent right to your inbox!
Shopping list:
Sponge cake

1 egg
30 g sugar
1 pack vanilla sugar (ca 8g)
30 g flour

Lemonmousse:

2 leaves of gelatine
125 g quark
75 g plain yoghurt
37,5 g sugar
1 pack vanilla sugar (ca 8g)
25 ml lemon juice (ca juice of 1 lemon)
50 g cream

Gelee

Gelatine
A dash of fruit Juice
Fruit as decoration