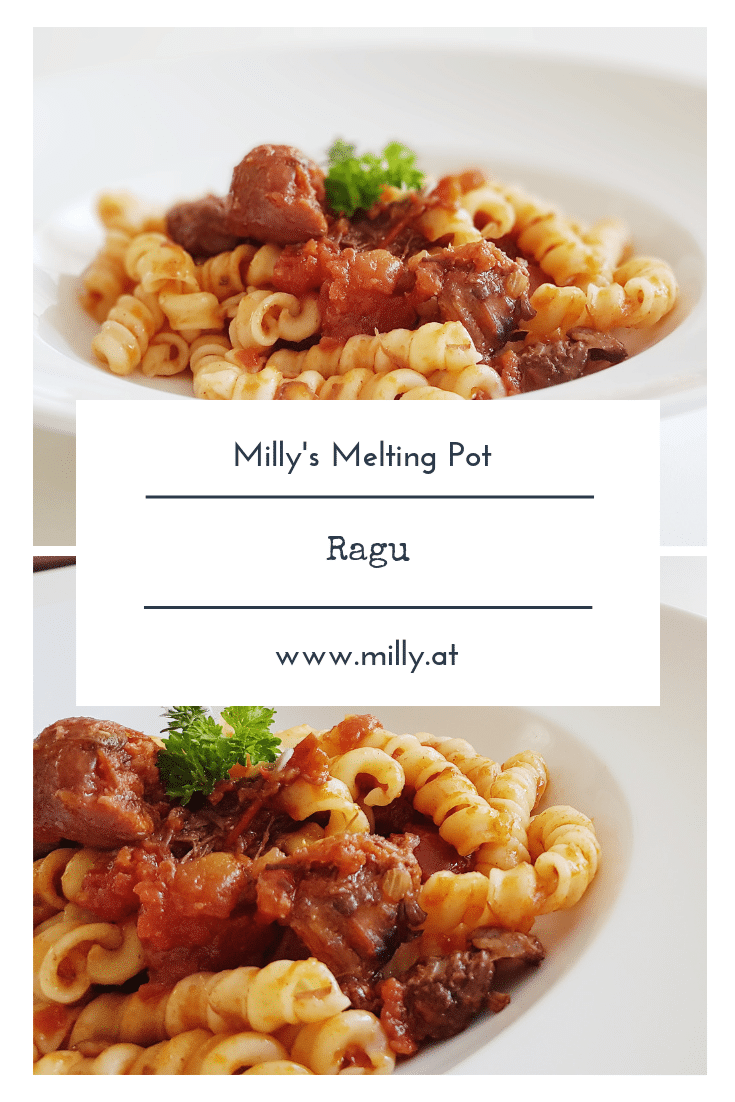 Do you remember ever traveling to Italy and you would eat the best pasta with ragu you have ever tasted? I have tried so often to make such a sauce, and now I nearly managed to make a ragu as tasty as the ones I remember. The only thing missing was patience..I had been trapped in my hamster wheel again:)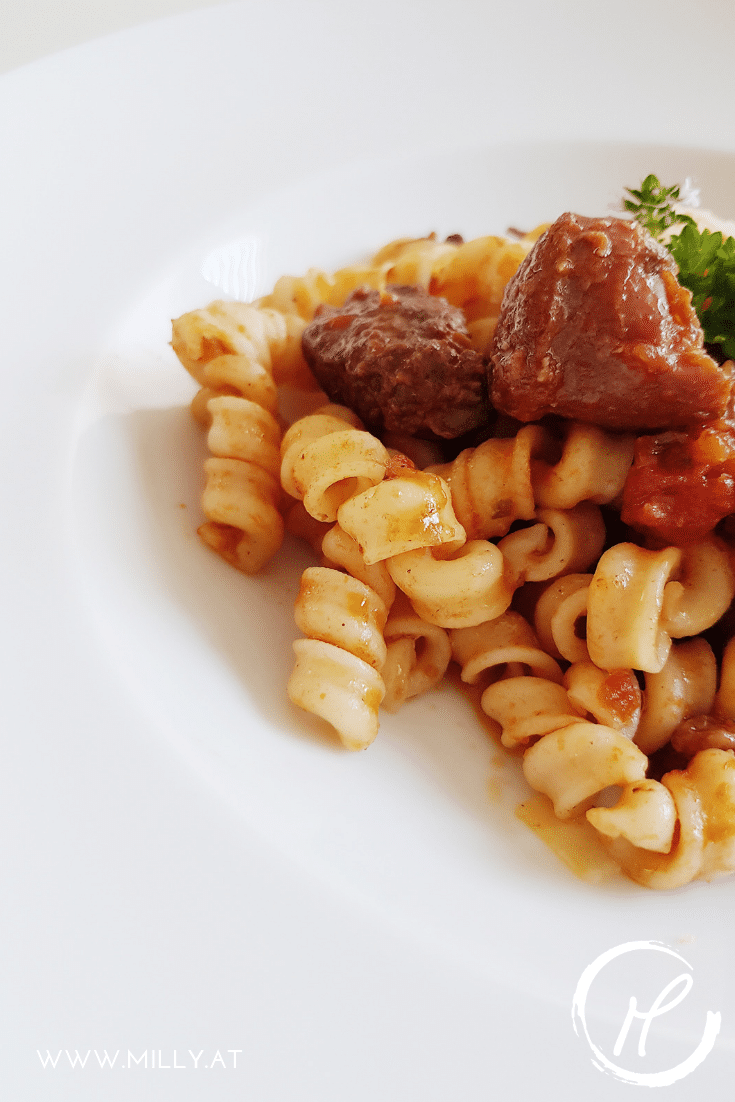 First cut the beef into little cubes and chop the onion. Then fry the oxtail, the beef and the sausage in a generous amount of olive oil, until they are nice and brown. This is where the taste resides. Now add the chopped onion, let them glaze and deglaze everything with red wine. Add tasty fresh tomatoes or the canned chopped tomatoes. Dissolve the tomato concentrate in the last glass of red wine and add to your sauce. Add fresh herbs like basil or oregano according to your preferences and adjust the consistency of your sauce with a little water, as it needs to simmer for a few hours.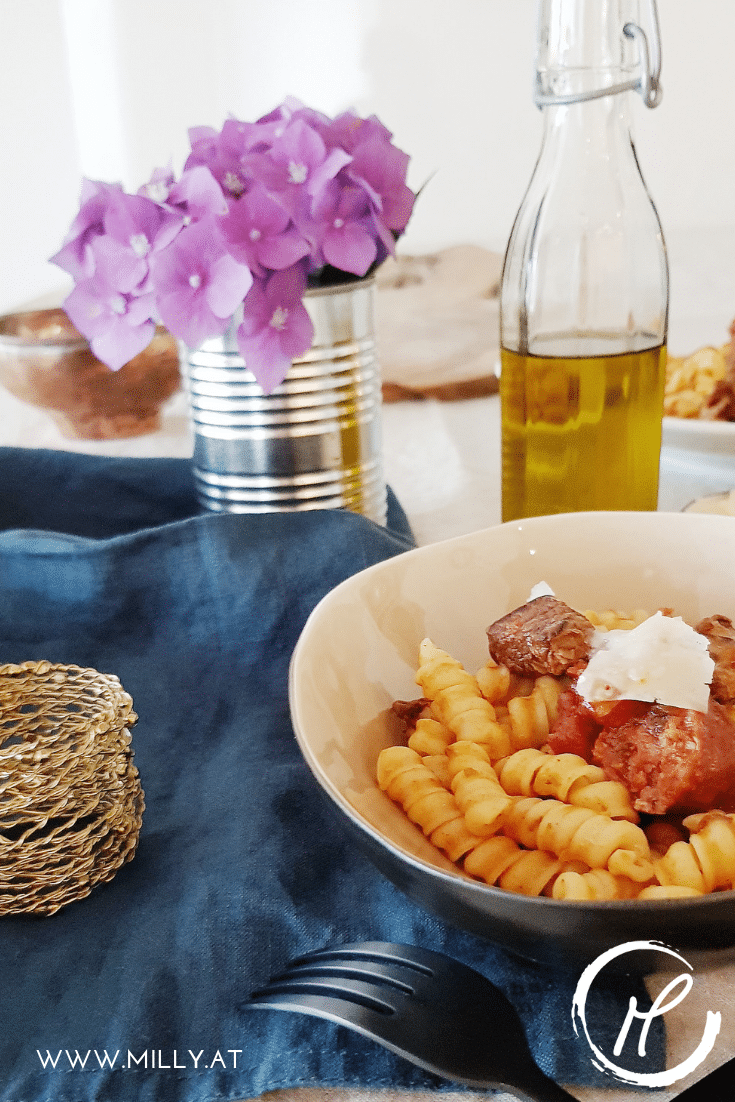 Only season the ragu at the end. Add 2-3 portions in a pan and mix with cooked pasta. Serve on a platter with freshly grated parmesan and a dash of olive oil. Et voilà 🙂
Don't forget to register for my bimonthly emails and receive all of the recipes and news at once. Or just follow Milly's Melting Pot on Facebook, Instagram, Pinterest or now also on Twitter and never miss any news!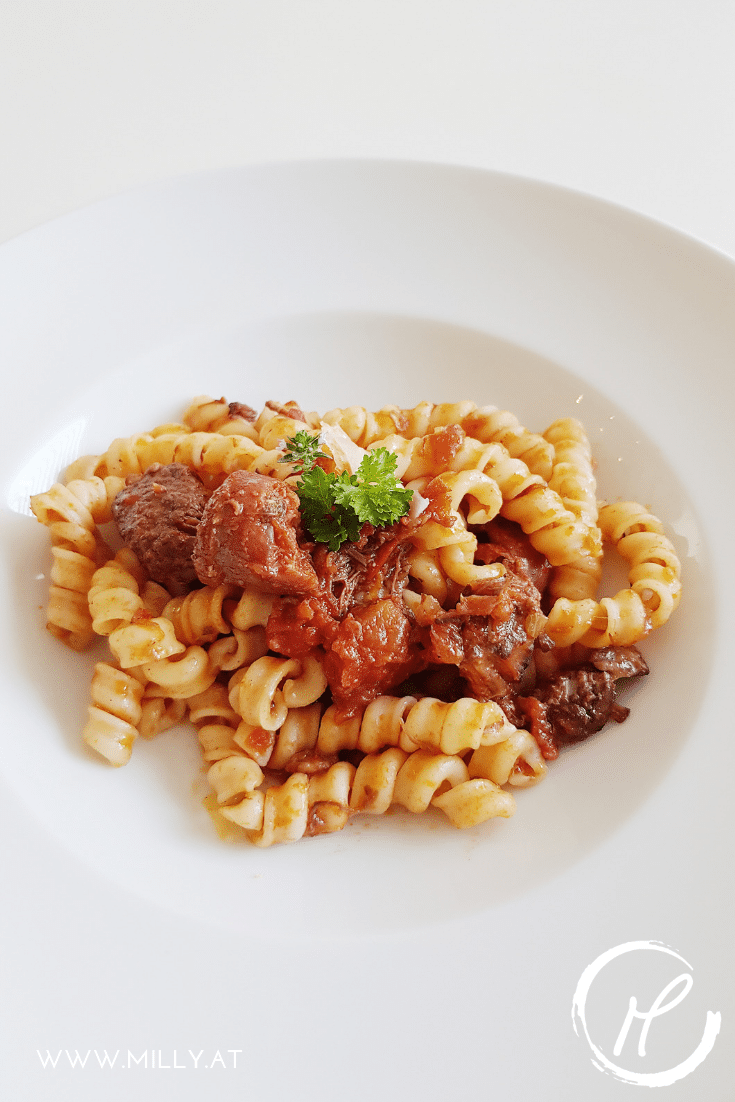 Shopping list (for 4-6 portions):
2-3 large oxtails
500 gr boiling beef
3-4 Salsiccia sausages
1-2 onions
Olive oil
8-10 tomatoes or 2-3 canned and chopped tomatoes
3-4 Tbsp tomato concentrate
1 bottle of good red wine
Fresh basil, oregano etc..
Parmesan
Salt / pepper