Mussels with white wine, garlic confit & salciccia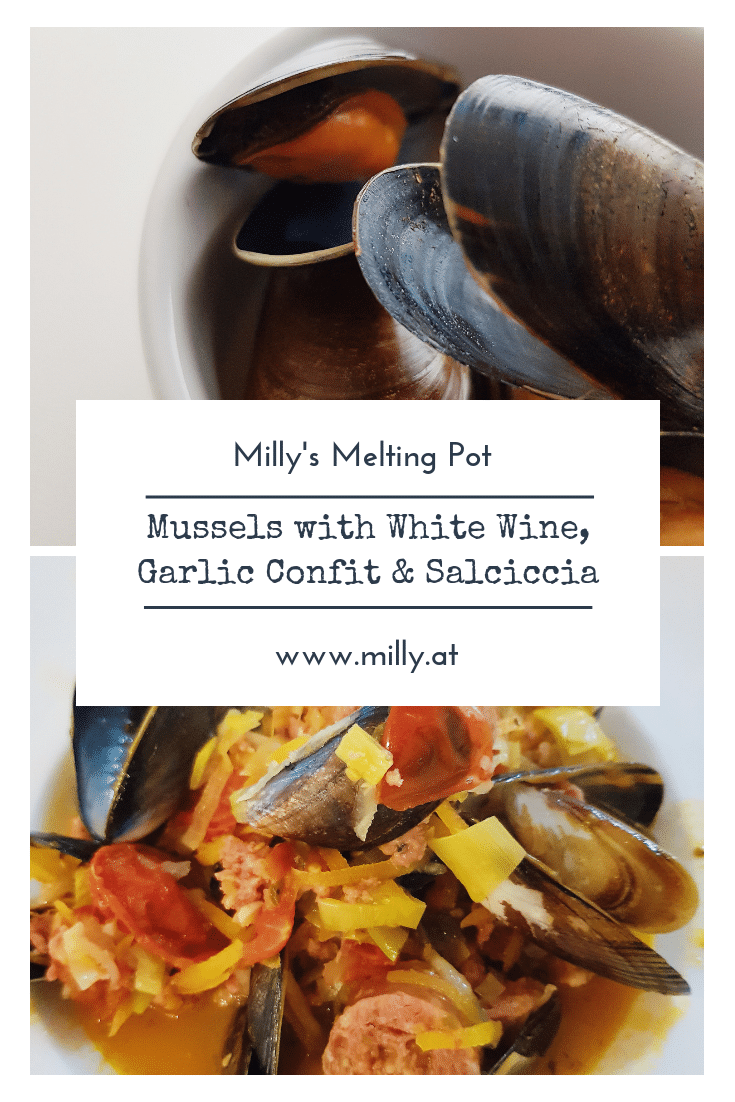 I never liked mussels as a child, although they are extremely popular in Luxemburg. As of end of August, beginning of September the season starts and my parents usually had their first portion at the "Schueberfouer", the fun fair that takes place in Luxemburg city every year. But as I grew older, my tastes and preferences changed a lot and now I adore mussels. So here is my version of the traditional mussels – a fusion between the classical Belgian recipe with white wine and some salciccia sausage.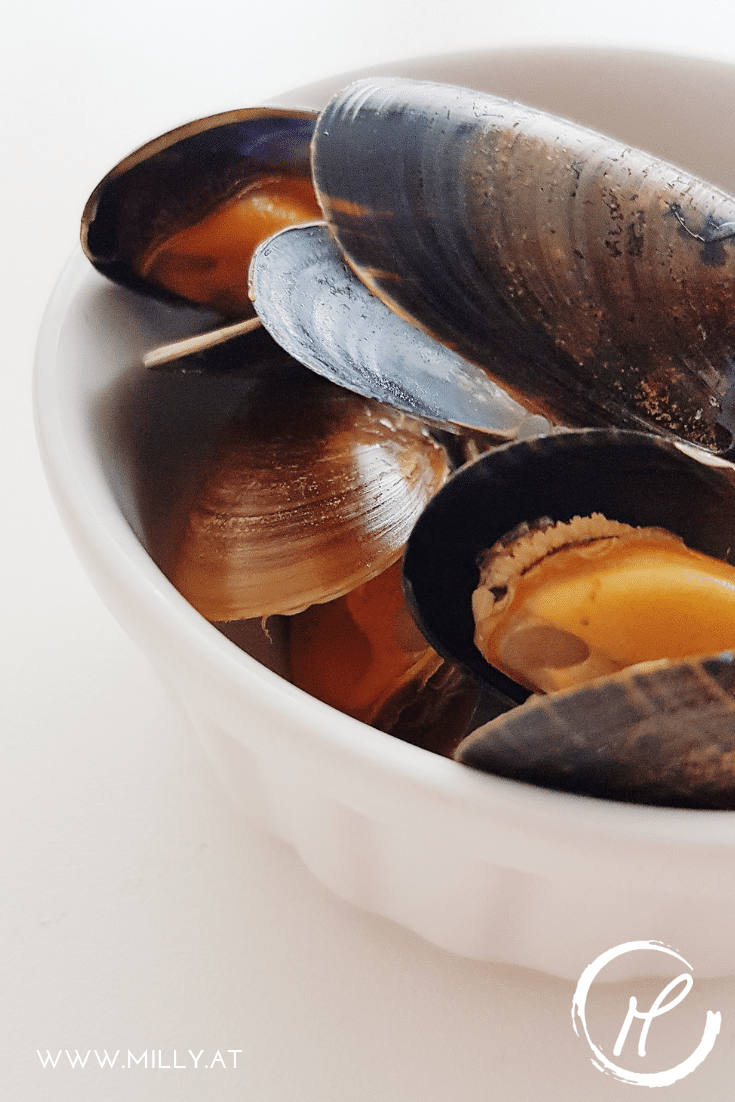 First thoroughly clean the mussels. If they are fresh they should be closed. If they have been cooked they can be open. If they are fresh I would first cook them in salted water so they open and loose that last sip of seawater. If you like that flavor to be strong then just skip this step.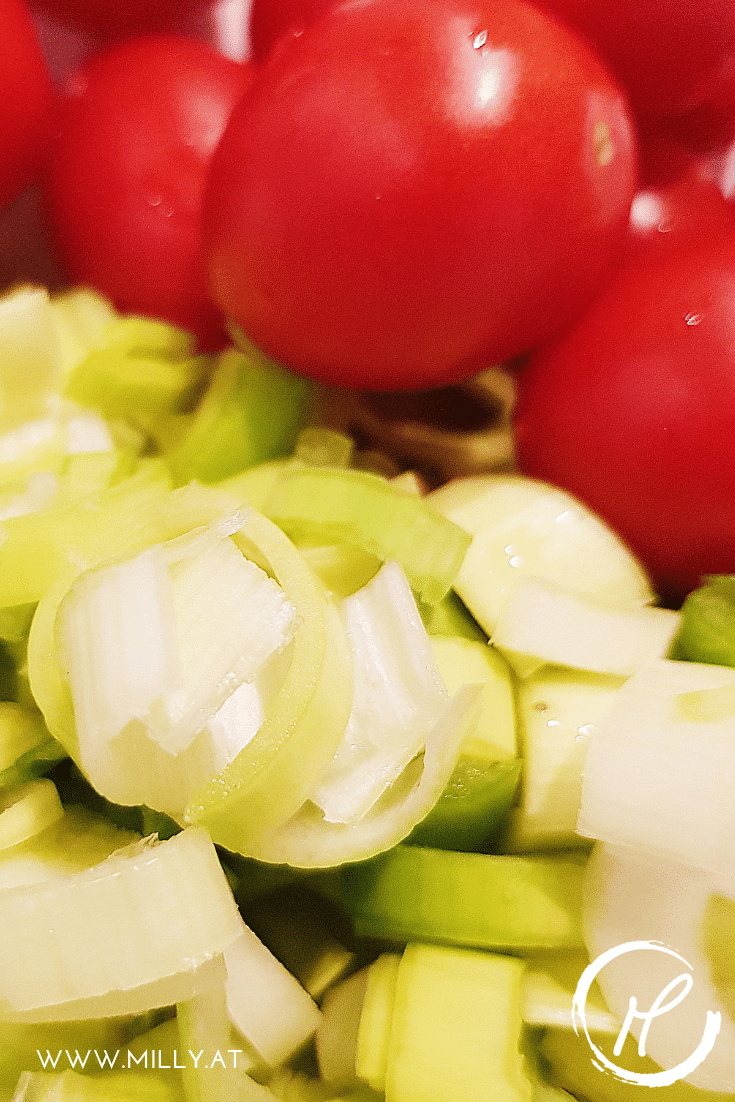 In a large pot heat some olive oil. Skin the salciccia sausage and fry on high heat. Reduce the heat and add the garlic confit as well as the grated vegetables and tomatoes. Let cook for a few minutes. Then season with tomato paste, salt and pepper and deglaze with the white wine. Cook everything until it is done. Only add the mussels at the end and let them cook until they are open or hot. Et voilà 🙂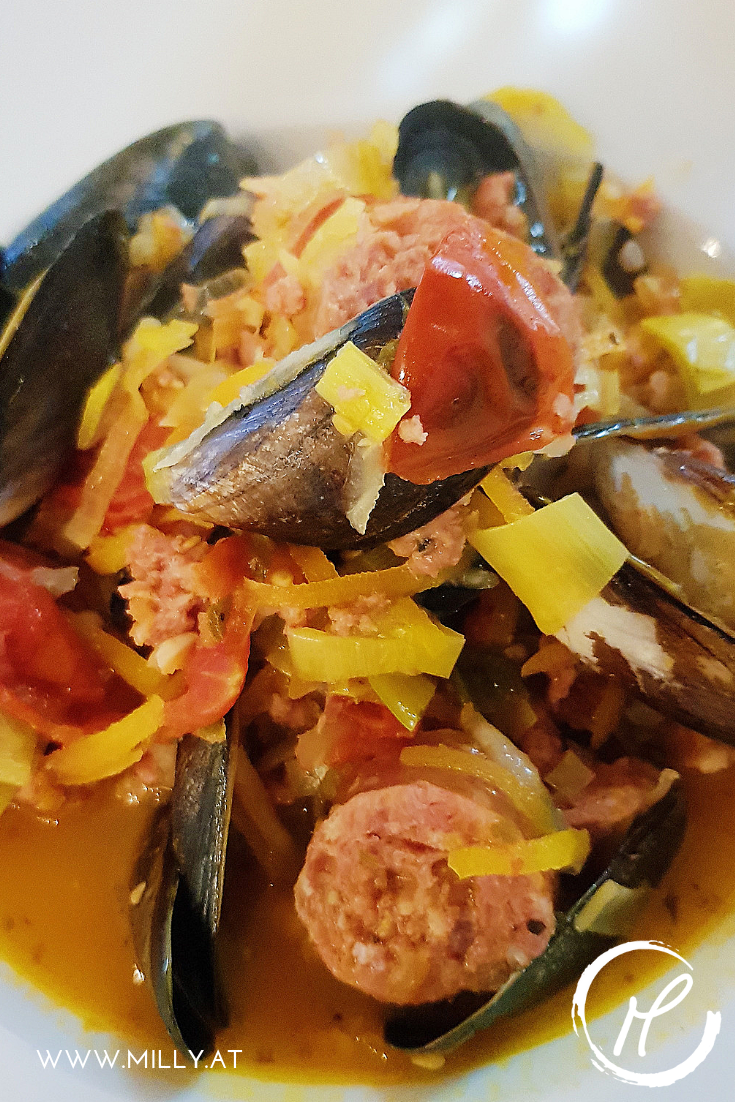 Don't forget to register for my bimonthly emails and receive all of the recipes and news at once. Or just follow Milly's Melting Pot on Facebook, Instagram, Pinterest or now also on Twitter and never miss any news!
Shopping list for 2 portions :
1kg mussels
5 salciccia sausages
2-3 grated carrots
1 piece of grated sellerie
1/2 finely chopped leak
2-3 tomatoes
1 Tbsp tomato paste
500 ml white wine
Salt/pepper