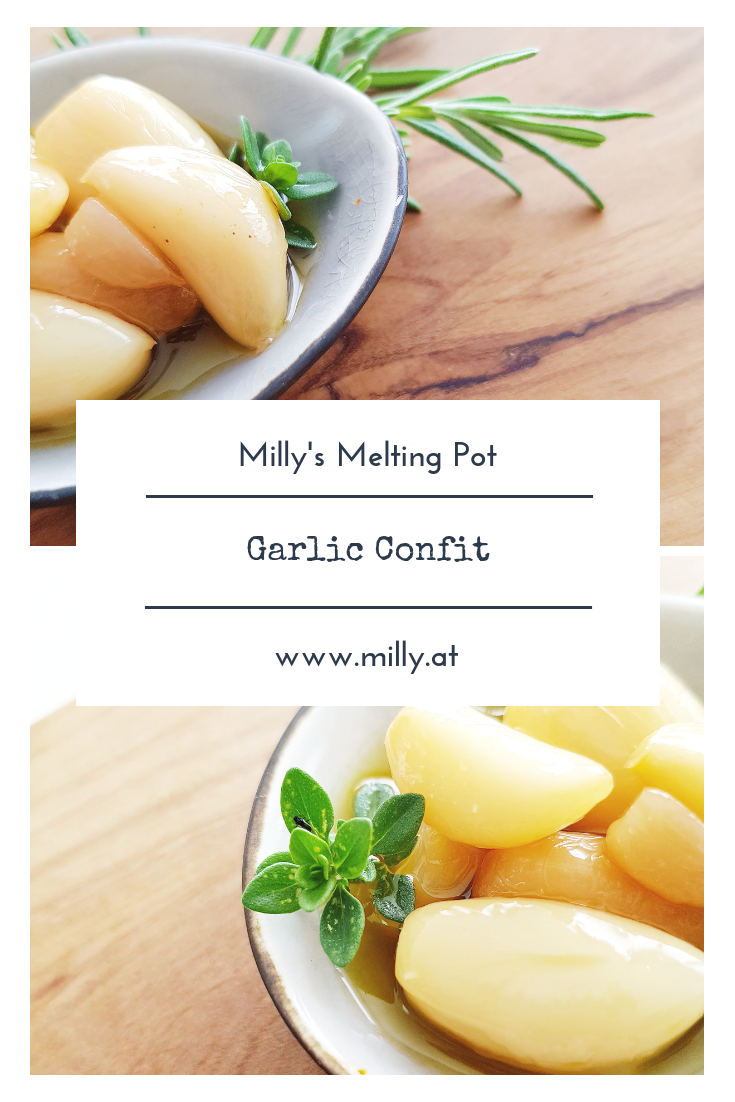 We have been lucky enough to visit Prag twice already this year. During both stays we went for dinner in a lovely steak boutique. As a starter or amuse-bouche they served us just plain crusty bread and this garlic confit. I have rarely eaten anything as delicious as this. It was so good that I convinced the waitress to give let me have a jar and I also tried it at home now!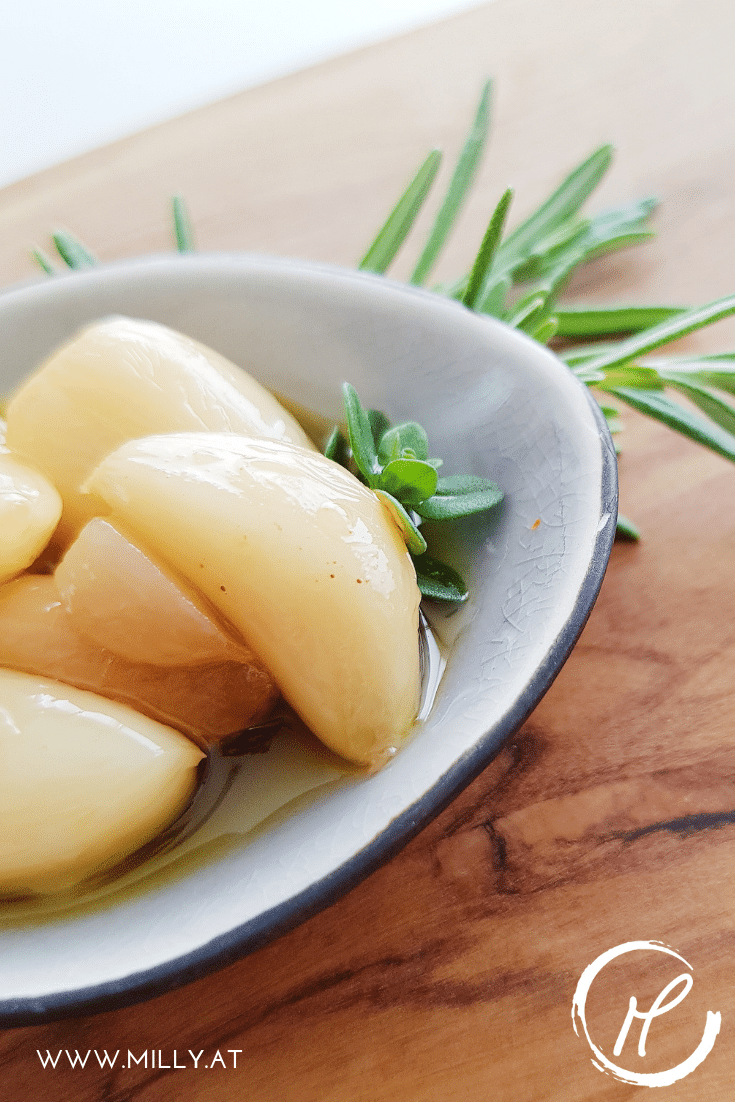 Just peel the garlic cloves (you can quickly blanch them in boiling water, it will facilitate this process) and put them in a pot. Cover everything with oil and let it "confit" for about 1 hour minutes at 80 °C. Fill in sterile jars and cover with oil cool everything down in an icebath. Store in the fridge and use within a few days.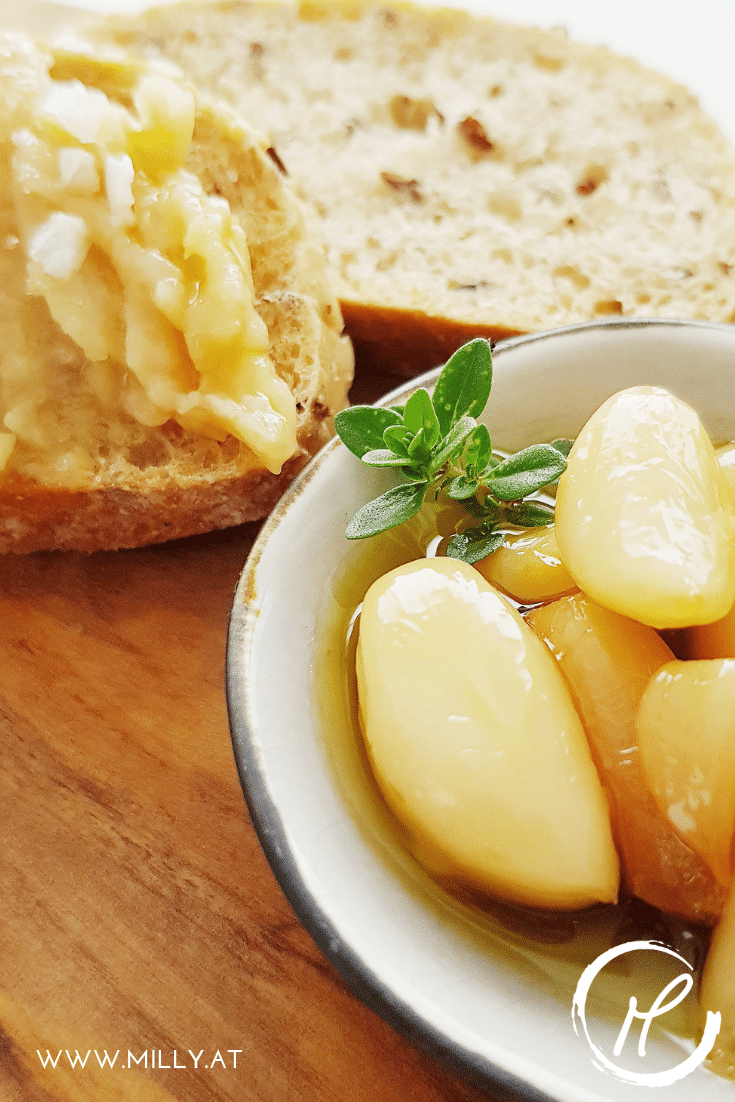 CAREFUL: with garlic confit (or any aromatized oil) there is a risk of botulism, as these bacteria love environments without oxygen. To minimize this risk always store the garlic in the fridge and use within a few days. Never store homemade aromatized oil at room temperature.
Don't forget to register for my bimonthly emails and receive all of the recipes and news at once. Or just follow Milly's Melting Pot on Facebook, Instagram, Pinterest or now also on Twitter and never miss any news!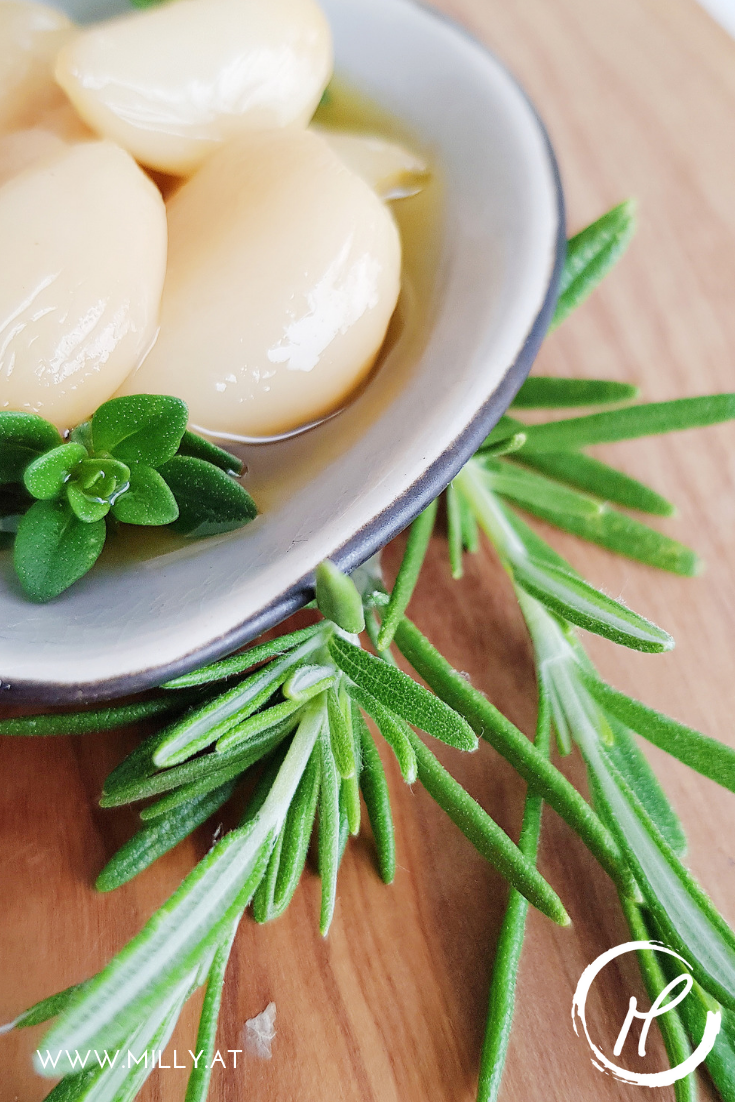 Shopping list:
Garlic
Neutral Oil
Salt to taste