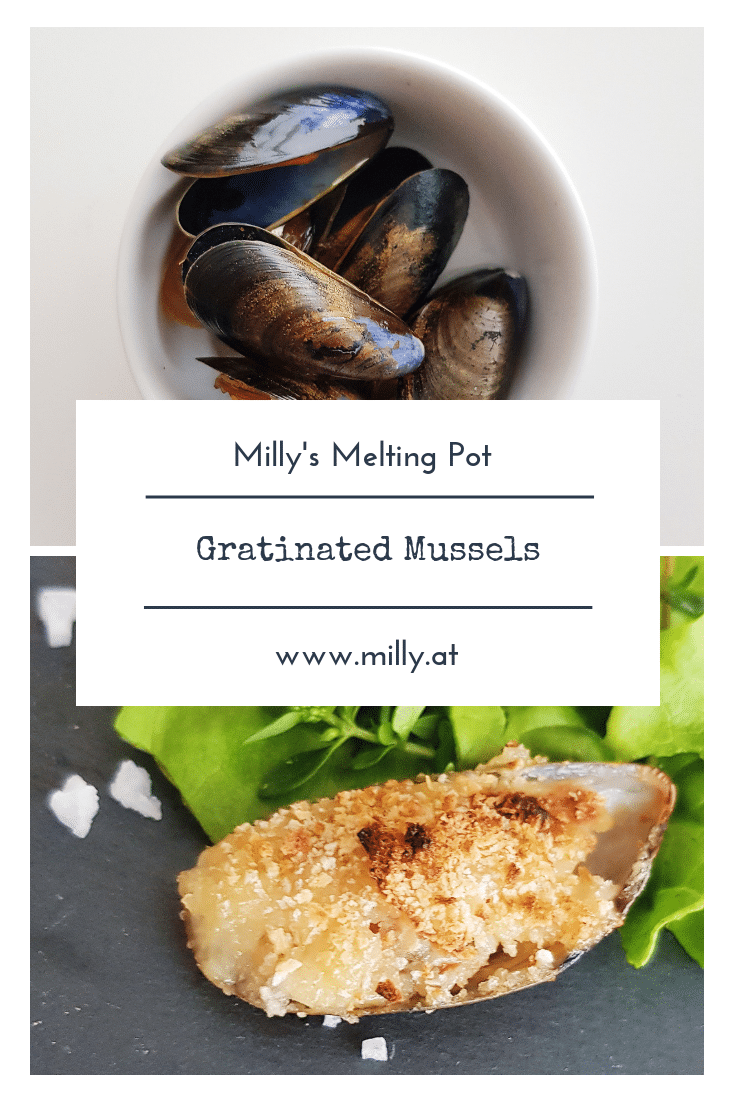 As a foodie I have one skill that I love and that I hate at the same time. I can exactly remember some tastes I have experienced even year's later. I can remember filled zucchini blossoms with sheeps-cheese I had for my 18th birthday and even garlic filled gratinated mussels I had in Costa Rica 3 years ago.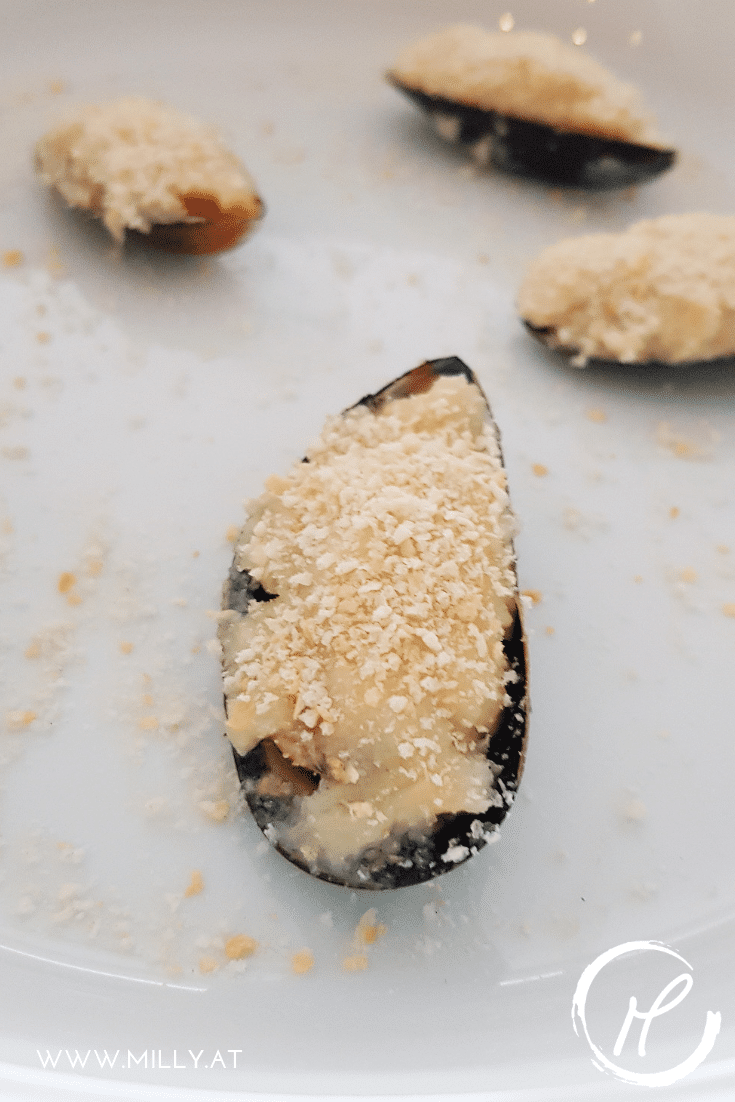 I tried to make them at home and although they turned out absolutely delicious, they were not the same as those I had in Coasta Rica. Maybe the recipe was different, maybe the ingredients taste different – we will never know. In any case they are perfect as a topping for a salad or as an amuse-bouche for your aperitif.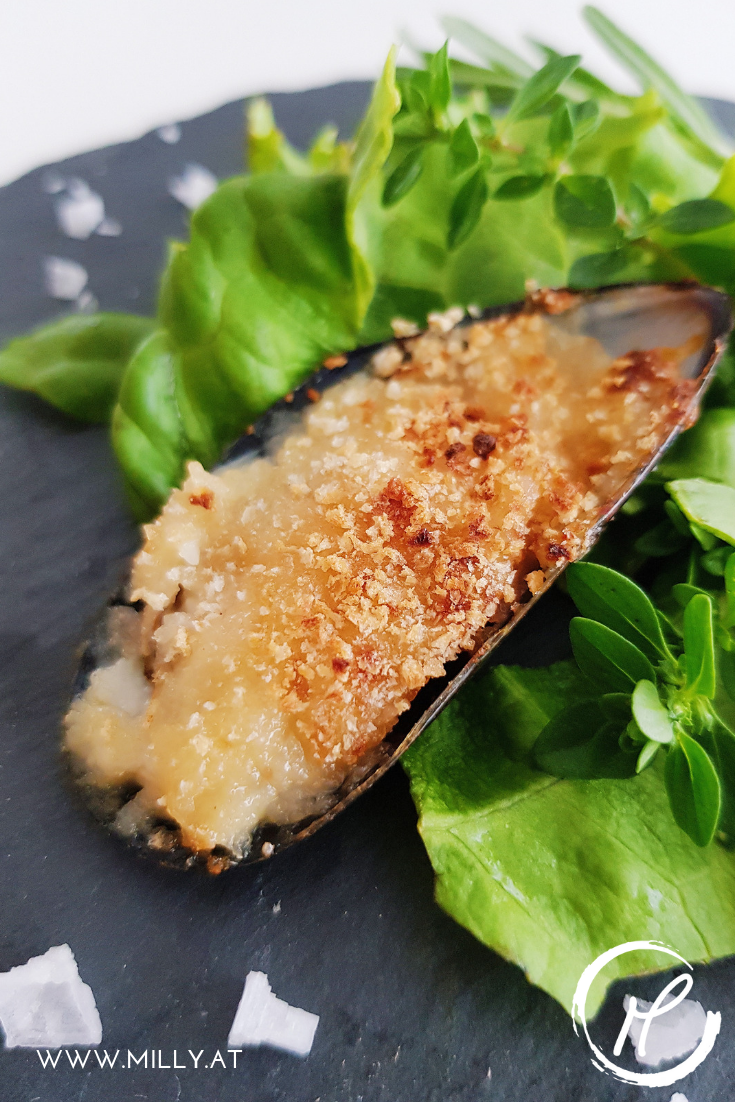 Mix the garlic confit with a little bit of butter and fill the precooked mussels. Cover everything with breadcrumbs and grill in your preheated oven for 5-7 minutes or until golden. Et voilà 🙂
Don't forget to register for my bimonthly emails and receive all of the recipes and news at once. Or just follow Milly's Melting Pot on Facebook, Instagram, Pinterest or now also on Twitter and never miss any news!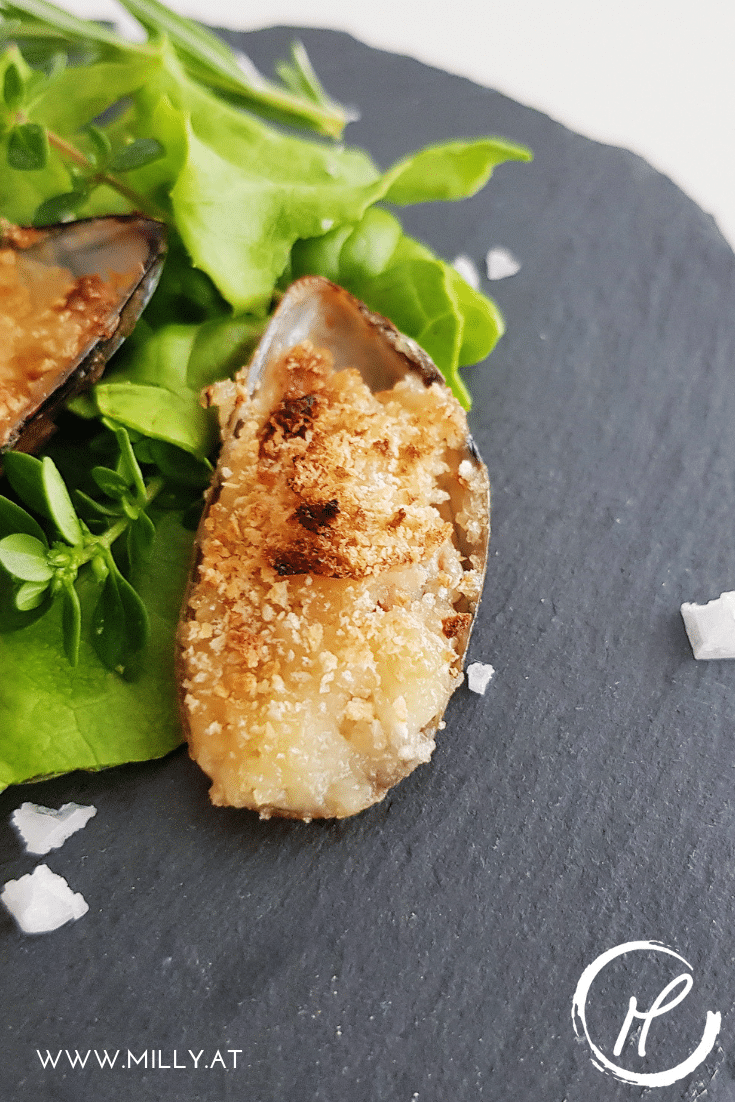 Shopping list (3-4 portions):
500 g mussels precooked or pasteurized
6-8 cloves garlic confit
2 Tbsp softened butter
Parsley if required