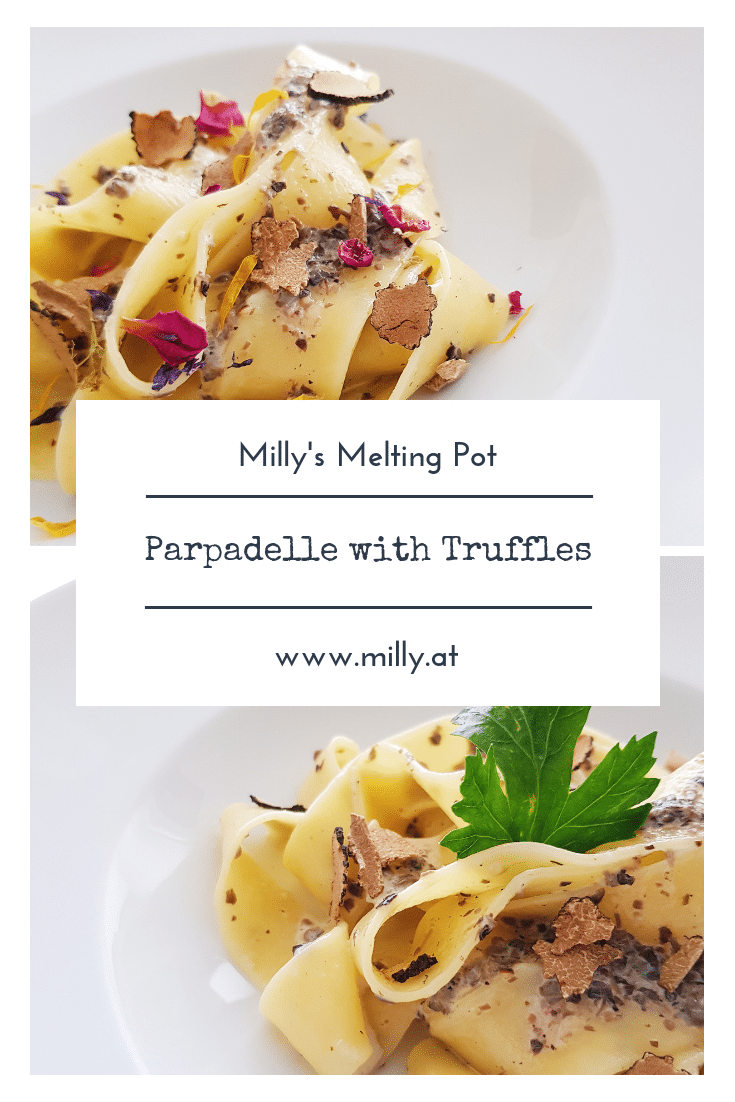 There is a lot that makes my foodie-heart skip a beat – but my favorite ingredient is still truffles. For them and for these papardelle with truffles I am even ready to up my budget to get some out of season. Truffles are subterranean fungi that used to be a big part of the more rustic or popular kitchen, whereas now it is an essential ingredient in many elaborate cuisines!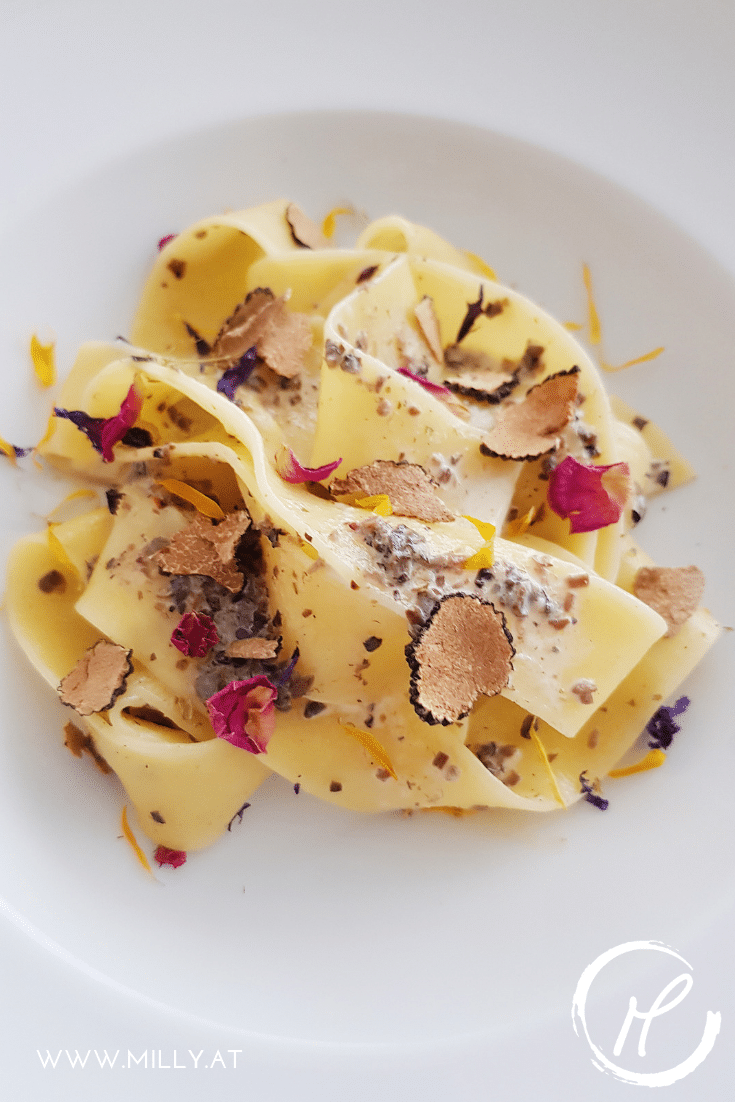 You can either make the papardelle by yourself (find a recipe here) or just buy them. Cook the pasta according to indications. While it is boiling, prepare the sauce. Heat the cream, season with salt and pepper and add the parmesan. Bring to a quick boil. Then add the truffle paste. Before serving give the pasta a quick swing in the sauce! Et voilà 🙂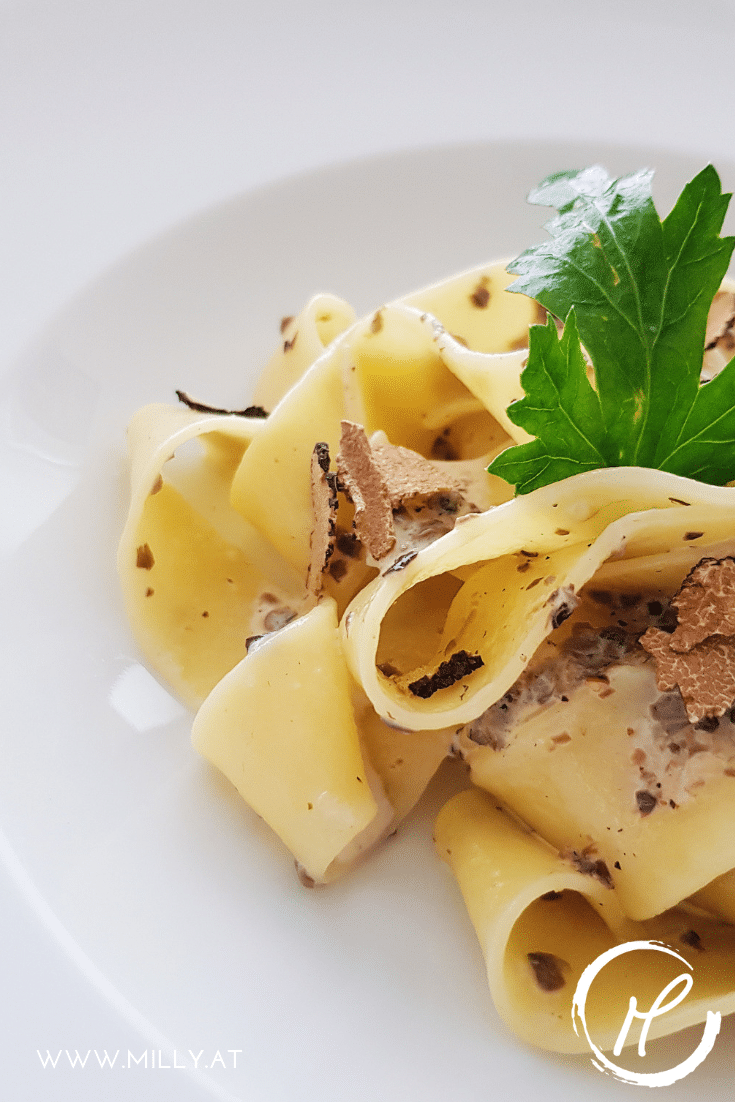 If you can't drop by the blog all the time, just follow Milly's Melting Pot on Facebook, Instagram or Pinterest and never miss a recipe! Or just register for my weekly newsletter and get everything delivered straight to your inbox!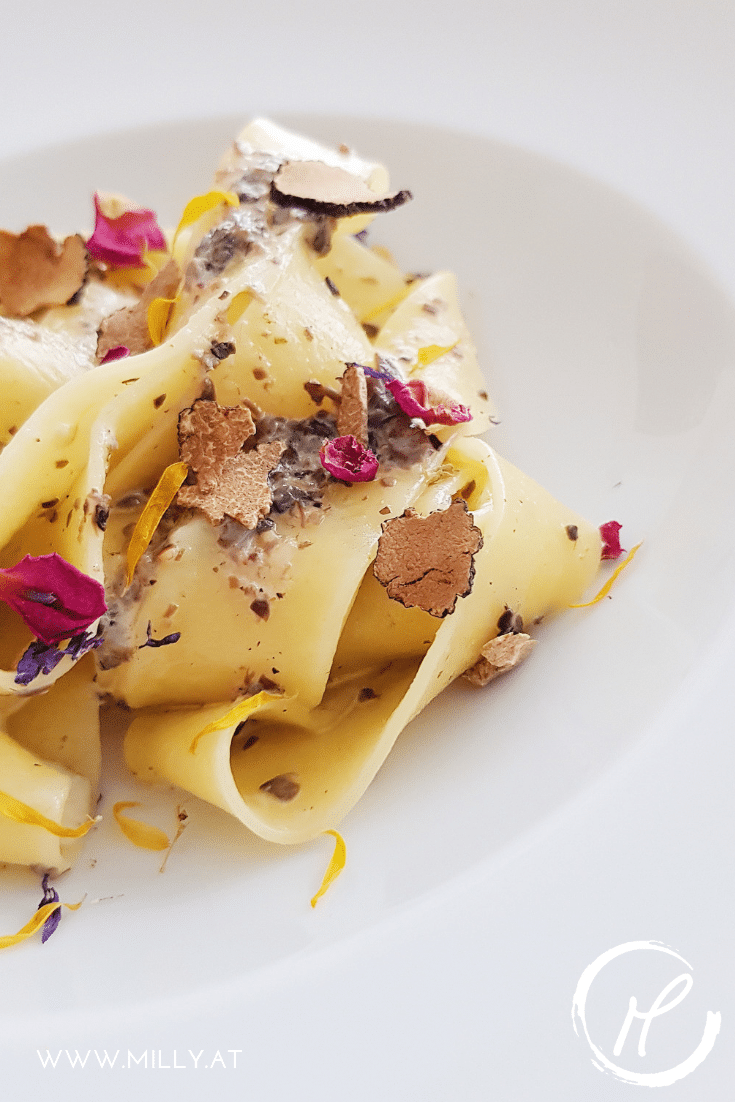 Shopping list (3-4 portions)
500 g pasta
150 ml cream
1 Tbsp ground parmesan
2 Tbsp of truffle paste (or cheaper mushroom paste with truffles)
Salt/ pepper to taste