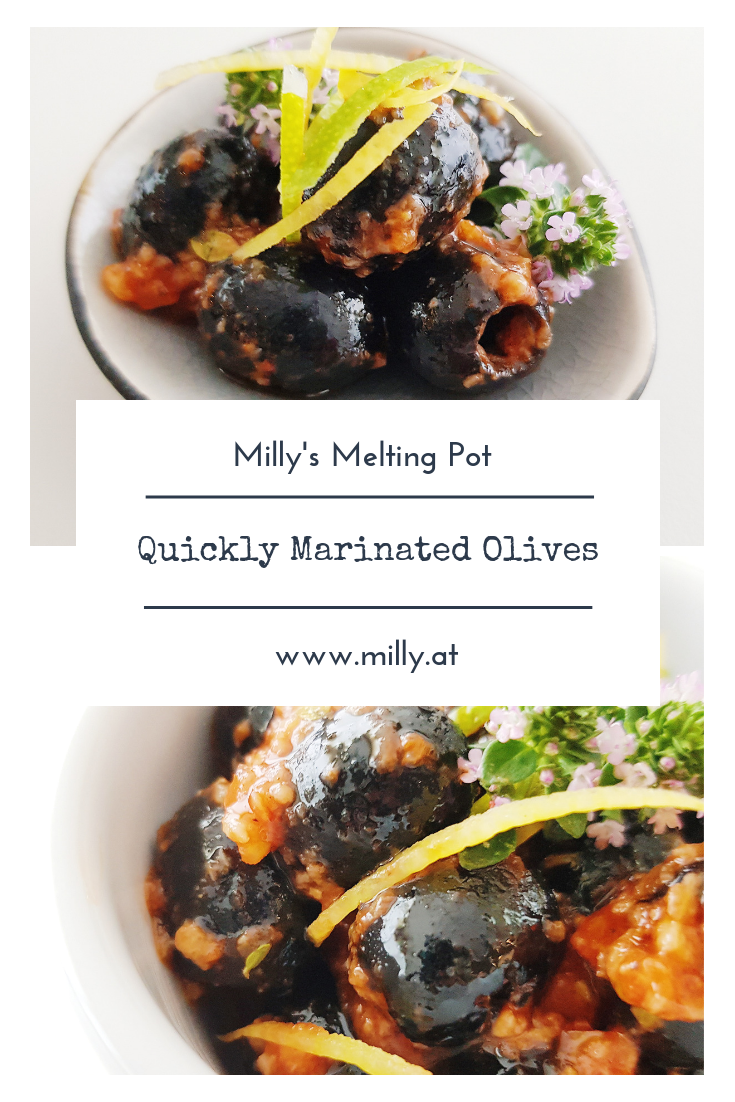 Sometimes you need a quick fix – guests come visit unexpectedly and you don't want to just open the classical bag of chips. These quickly marinated olives are a hit and delicious! Ideal with a chilled glass of white wine on a warm summer evening.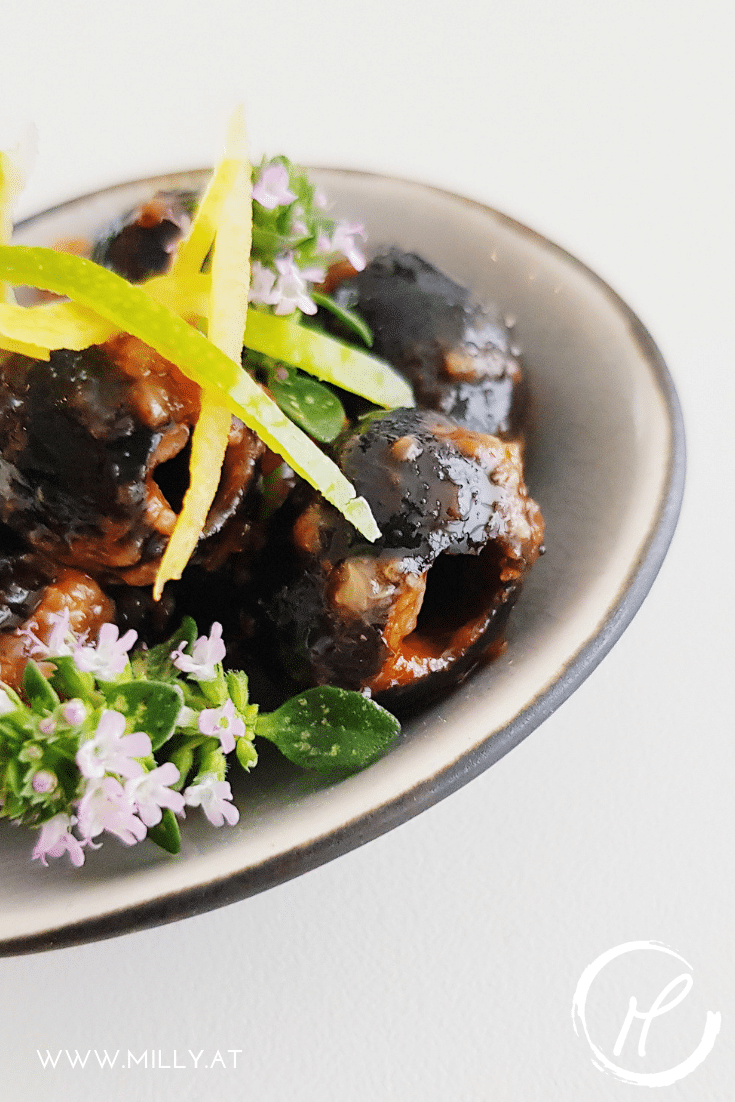 Remove the oil or the brine from the olives. Mix all the ingredients and let it soak for a minute or two. You should have most of the ingredients at home, otherwise feel free to change the recipe a little. Decorate with some lime or lemon zests. Et voilà 🙂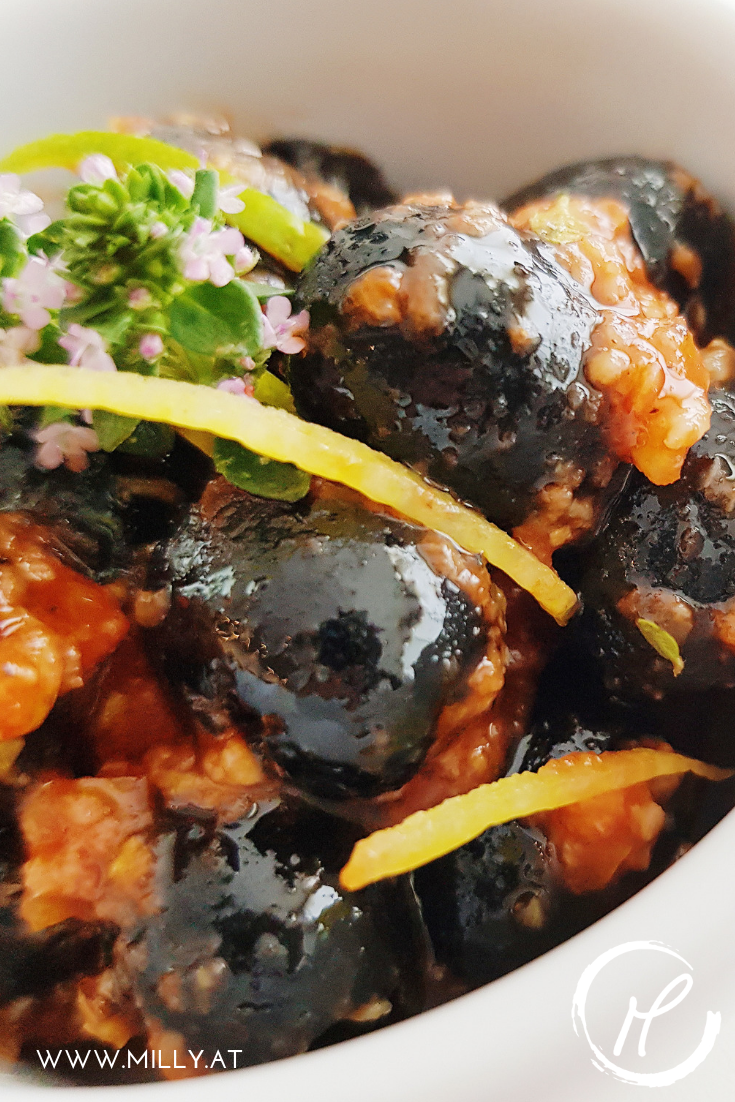 Don't forget to register for my bimonthly emails and receive all of the recipes and news at once. Or just follow Milly's Melting Pot on Facebook, Instagram, Pinterest or now also on Twitter and never miss any news!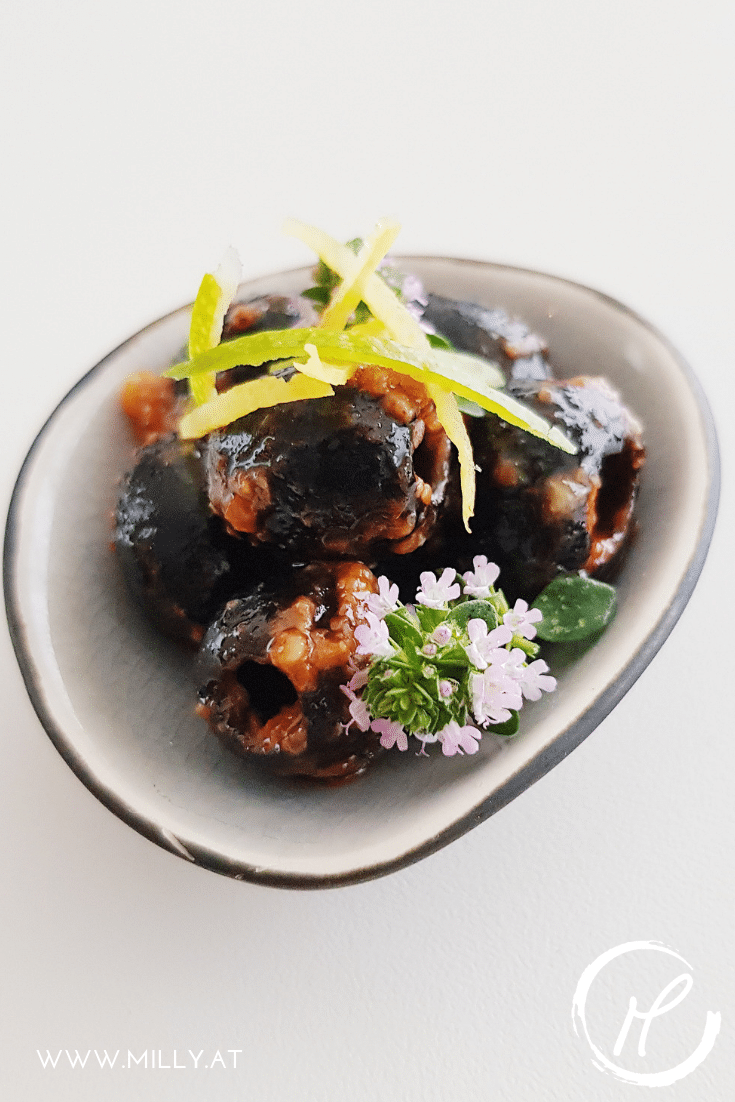 Shopping list (1 small bowl)
1 glass of black olives without pip
salt / pepper
2 cloves of garlic (confit)
1-2 Tbsp olive oil
1 Tsp tomato paste
Juice and zest of 1 lime
Cholula hot sauce
Fresh or dried oregano