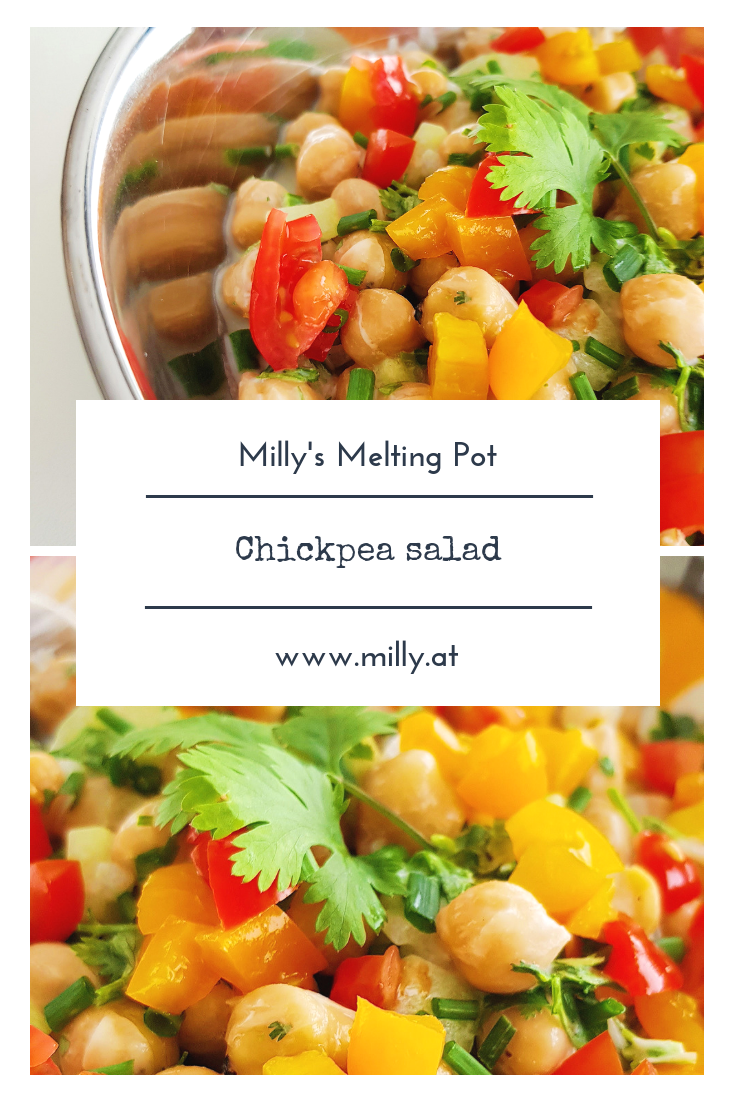 Yesterday we had a very good friend over for dinner and we used the wonderful evening for a barbecue. I love to barbecue because there so many different recipes one can try, but I also love to eat many different salads as sides. One salad my family often makes is a chickpea salad in fresh yogurt with aromatic herbs. This salad is also a good option for vegetarian, as the chick peas fill you up and are a good source for proteins.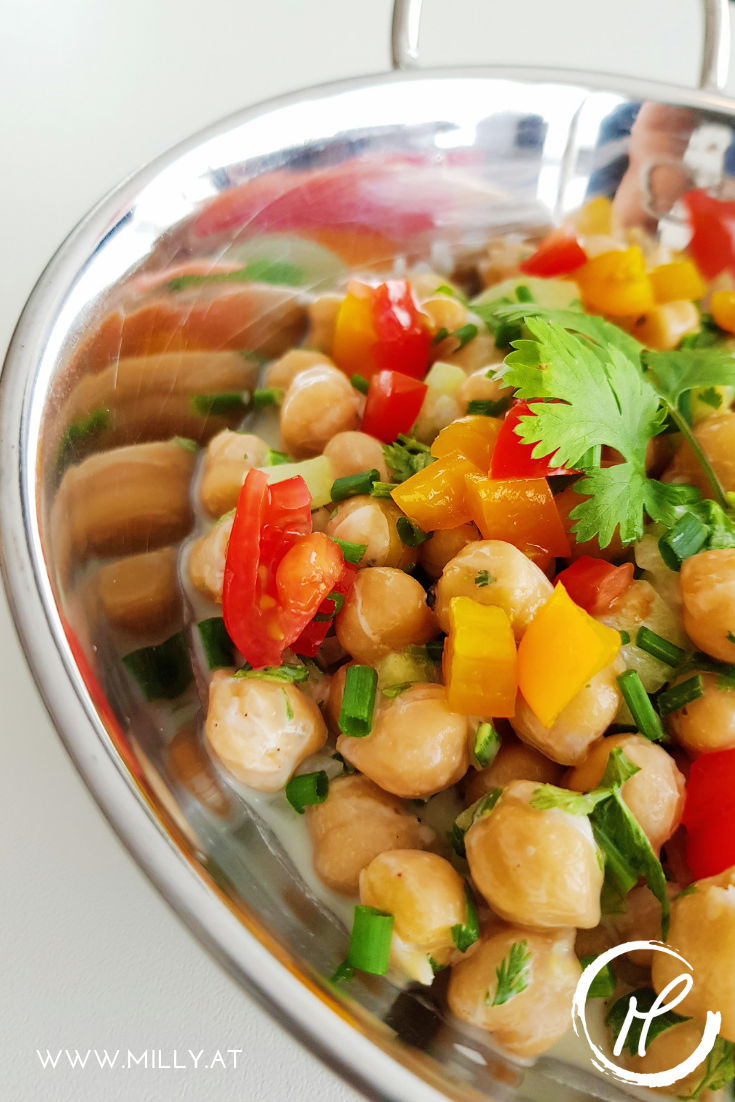 I like to use canned chickpeas, as it is quite time consuming to soak and cook then on your own. Now mix the chickpeas with the yogurt, salt, pepper, spring onion and vinegar. If required adjust the seasoning. Before serving add the chopped herbs and serve with the avocado. To add an extra layer to the dish, you can use homemade yogurt. Et voilà 🙂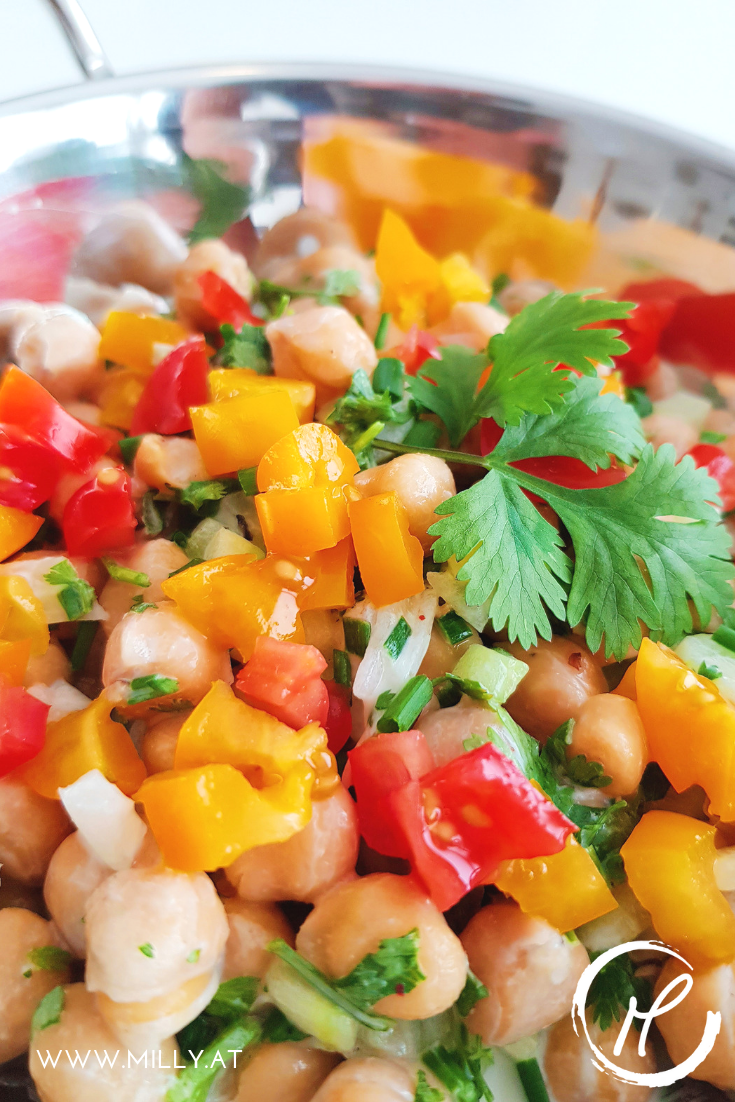 Don't forget to register for my bimonthly emails and receive all of the recipes and news at once. Or just follow Milly's Melting Pot on Facebook, Instagram, Pinterest or now also on Twitter and never miss any news!
Shopping list (for ca. 3-4 side portions)
1 can chickpeas
150 g Yogurt (or to taste)
Salt / pepper
1-2 Tbsp vinegar
Fresh herbs, I prefer coriander and chives
1 chopped onion or spring onion
Tomatoes or cucumber to taste