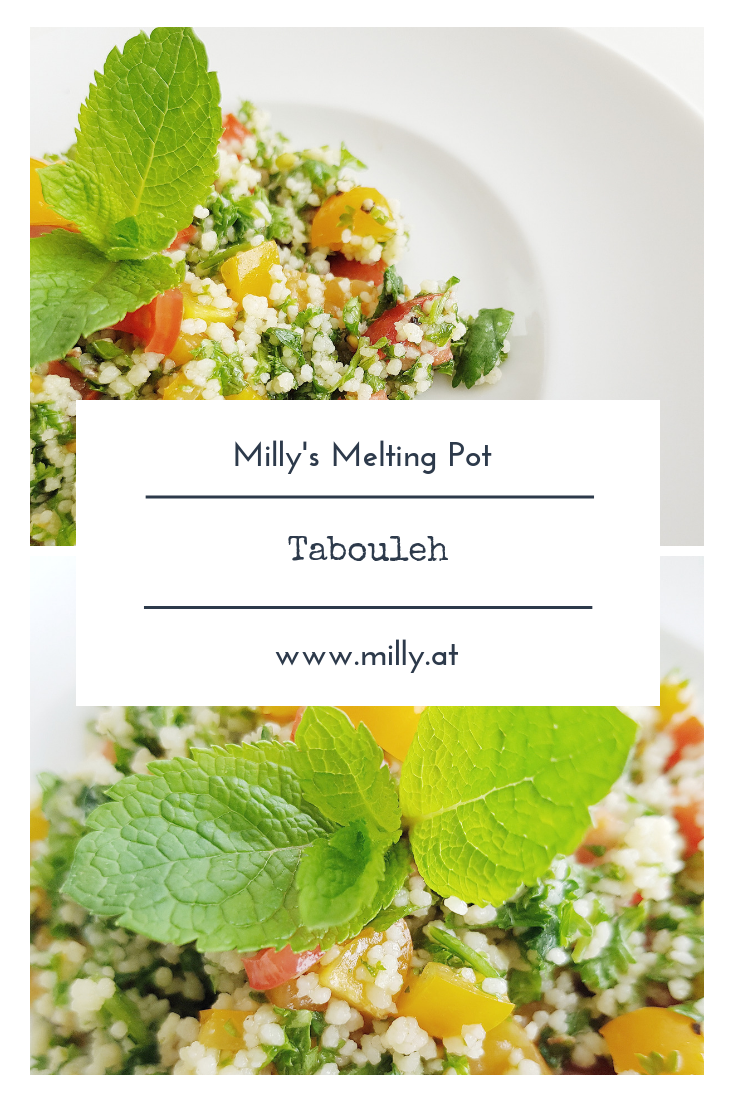 Oriental cuisine is one of my favorites! And although indian cuisine is part of my heritage, I also enjoy the variety of dishes in traditional oriental cuisine. But my family's cuisine and recipe are not purely indian – as my father's family originates from East Africa, my family's cuisine combines elements of indian, african and oriental cooking to form a fusion cuisine rich in variety. I like this traditional Tabouleh as it has the freshness of a summer salad, but it also gives you energy and fills you up.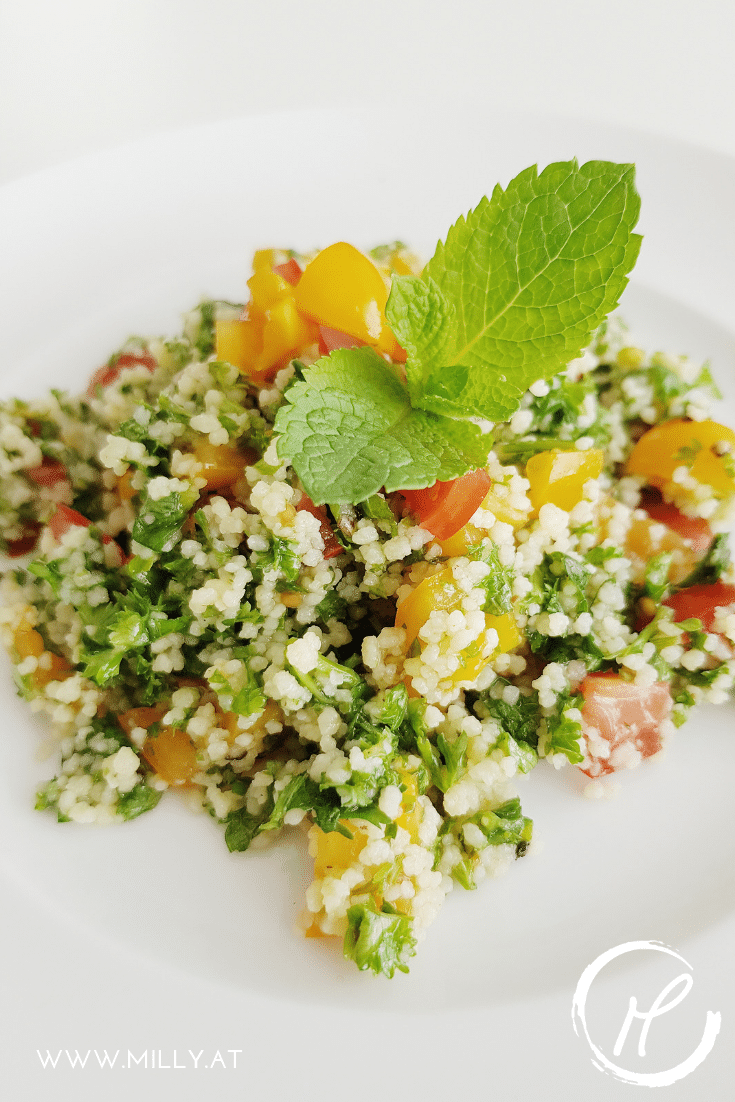 First prepare the couscous according to specifications. I often use stock instead of water, it gives it extra flavor. Then chop all the herbs finely, hollow the tomatoes and chop them too. The amount of herbs or couscous is not fixed, and can be changed as you wish. Mix everything and season with lemon juice, olive oil, salt and pepper. Let it rest for a while, and just before serving taste it again, as the couscous tends to absorb a lot of moisture and may need readjusting. Et voilà 🙂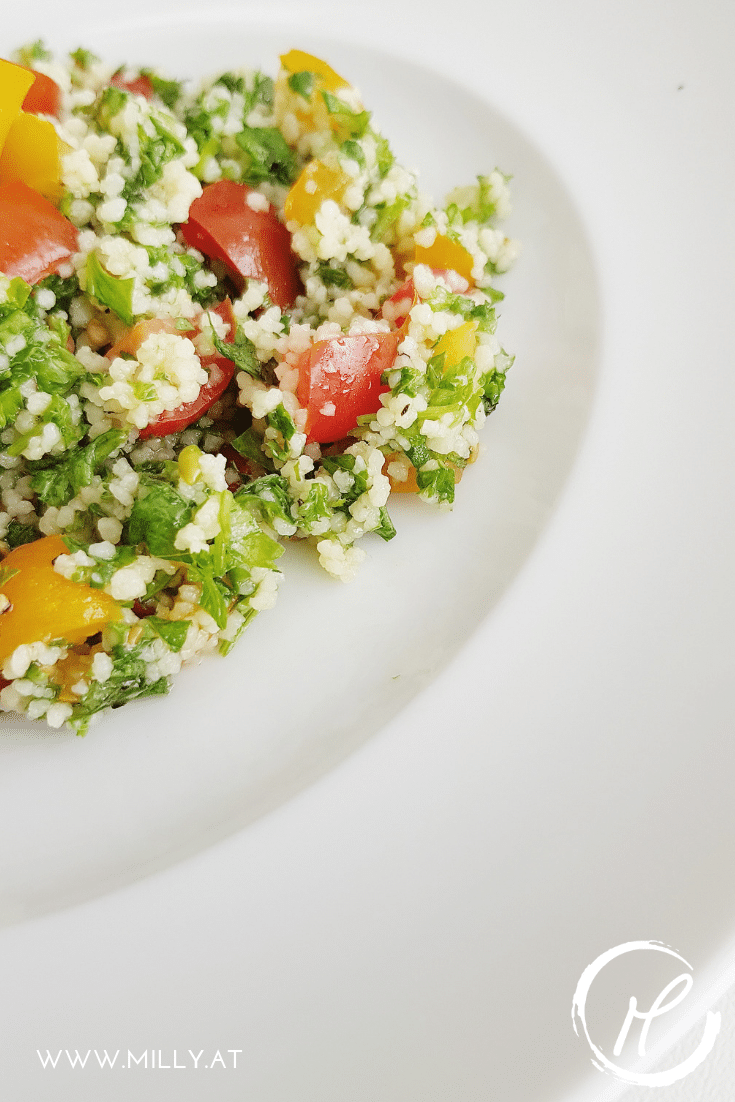 Don't forget to register for my bimonthly emails and receive all of the recipes and news at once. Or just follow Milly's Melting Pot on Facebook, Instagram, Pinterest or now also on Twitter and never miss any news!
Shopping list  (for 4 portions):
100 g couscous
75 g parsley
40 g coriander
40 g mint
3-4 tomatoes
Juice from 1/2 – 1 lemon
2-3 Tbsp olive oil
Salt / pepper