Colorful chillied carrots with zucchini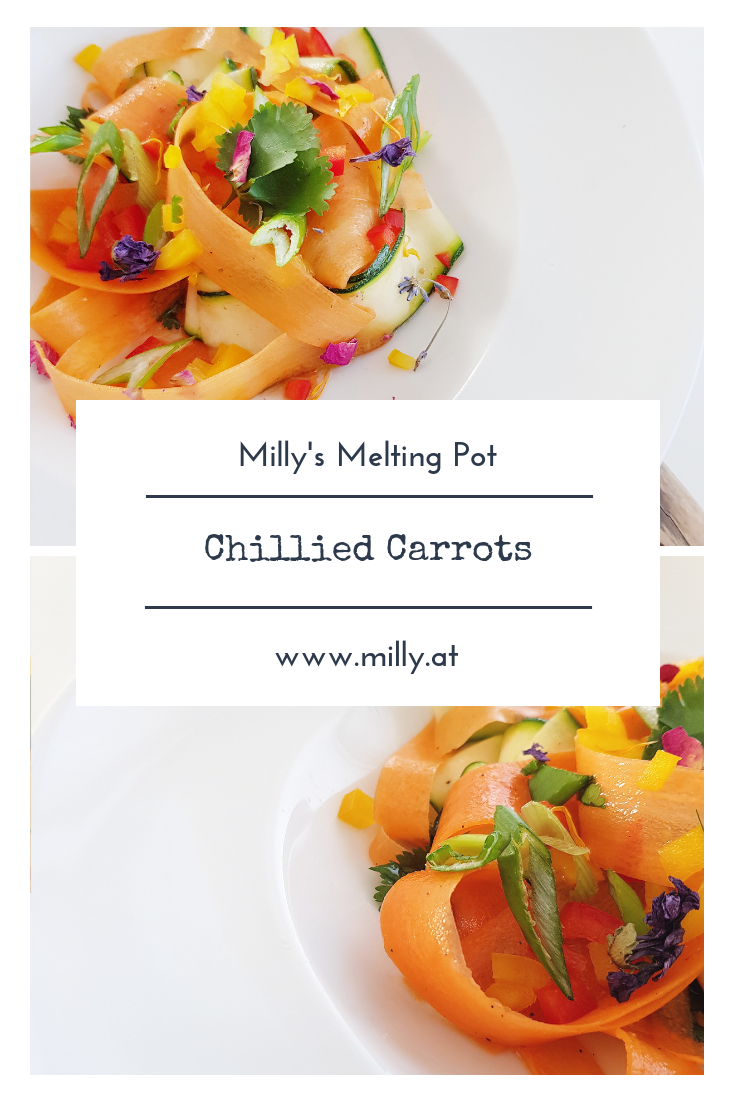 With summer just around the corner, all you want to eat is a fresh salad with wonderfully fresh ingredients. These chillied carrots are a favorite of mine since childhood and I think it very refreshing. The freshness of the carrots combined with the fire of the chillies are very invigorating! WHen we had family gatherings, my mother would usually make a full indian dinner and these carrots were a welcome change to the rich and heartwarming currys.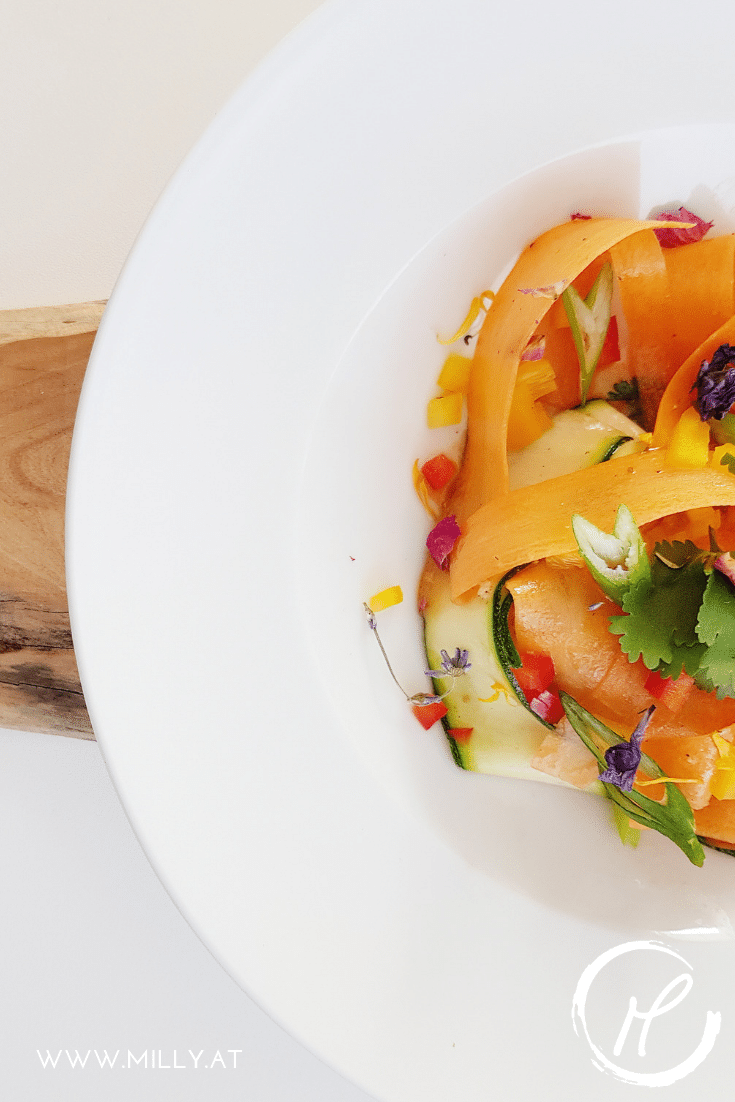 Now if you serve them like this, with the carrots in strips, then I suggest to only mix the marinade right before serving, as the vegetables will soak up the marinade and lose a little of their crunchiness. If you cut the carrots in sticks, then I suggest you mix the marinade a few hours early to let it infuse all the veggies and develop all its hidden tastes! Also a hit the next day:)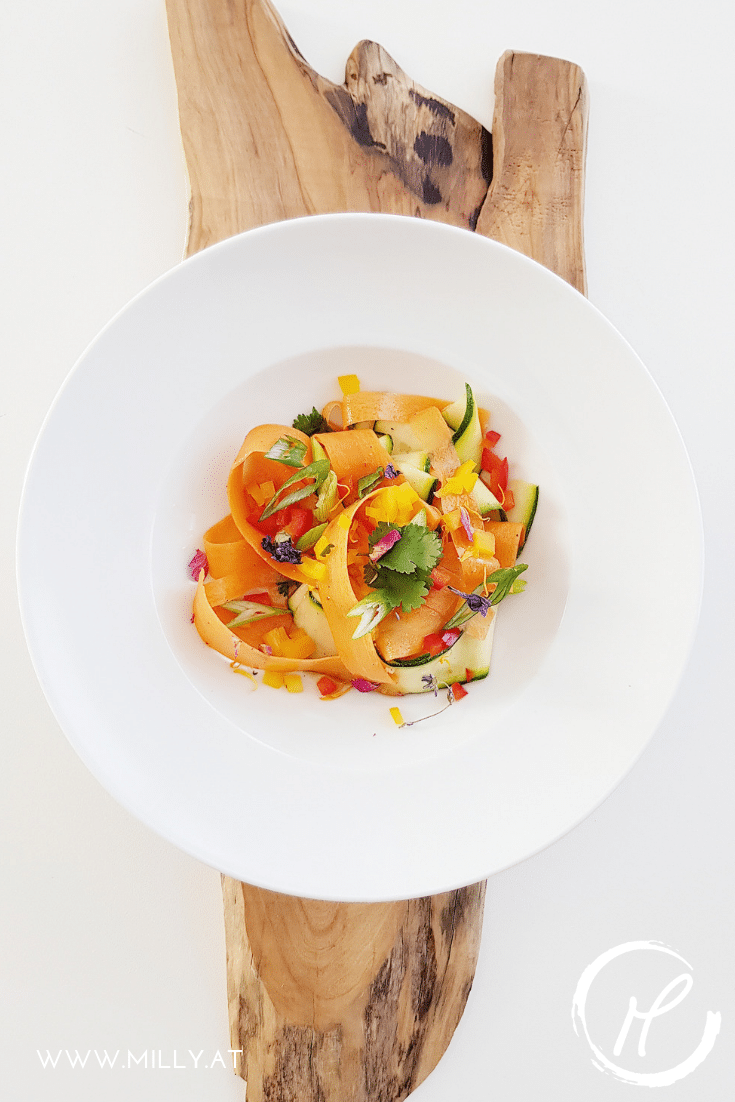 First peel the carrots and then use a vegetable peeler to cut them into broad stripes. This time I added zucchini – it gives a wonderful color contrast and they needed to be used up 🙂 Chop the paprika and mix all the vegetables together.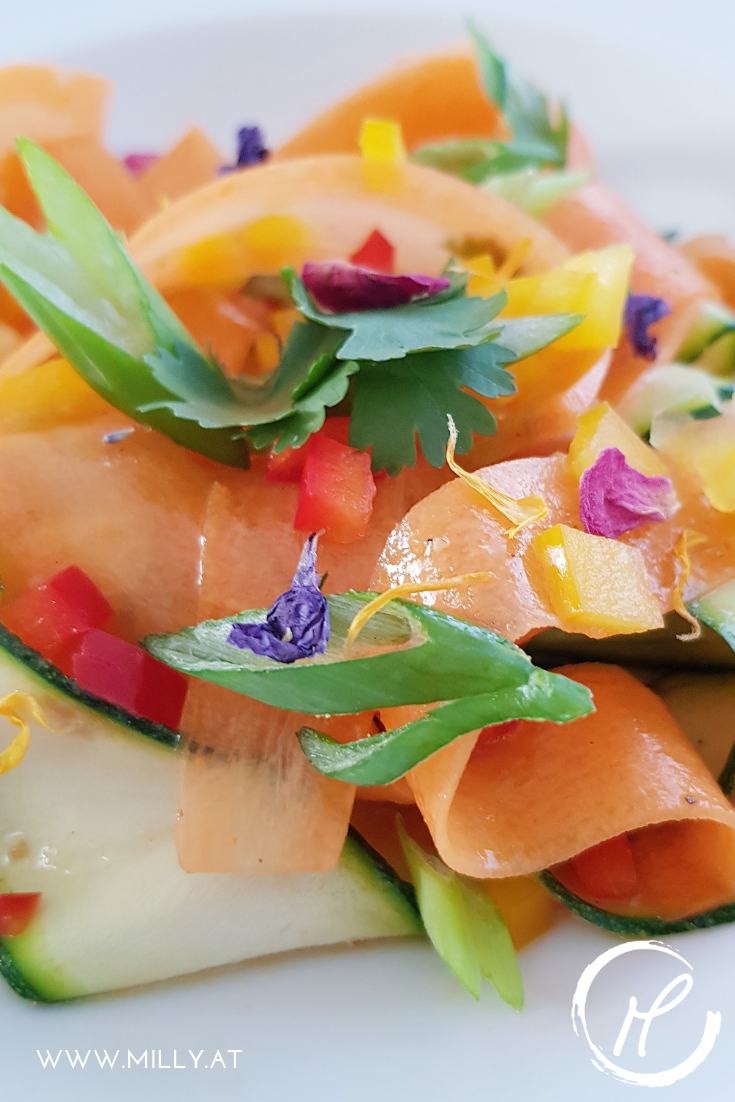 Now mix the marinade: the salt, the chopped green chillies, the tomato concentrate, the lemon juice, the chopped garlic and the oil should be combined to a homogenous marinade. Now taste it and adjust the ingredients. My tip: do not be cheap with the salt – it helps develop the individual taste of every ingredient. Before serving add the chopped coriander. Et voilà 🙂
Subscribe to my weekly newsletter for more summer recipes or follow me on Facebook, Instagram or Pinterest and never miss a recipe 🙂 Find some indian recipes here!
Shopping list (for 2-3 portions):
4-6 carrots
1/2 -1 zucchini
1 Tbsp salt
1 chopped green chilli
Chopped garlic to taste
1/2 – 1 Tbsp of tomato concentrate
Juice of 1 lemon
Chopped coriander to taste
ca. 2 Tbsp oil